The Color That Built A Kingdom.
Sometimes inspiration comes from giant mountain vistas, breathtakingly beautiful music or deep-felt emotions. Other times it comes from a very specific shade of blue. Yes, it is nothing epic to look at, but when I ordered three yards of Blue Bayou fabric, it changed my life. Honestly, I had no plans for the fabric, I just liked the color. I ended up making a cloak for a short film we shot, "Be Like a King", but it really came in to play when I was asked to design a faction for our event Weekend Warrior. Our goal with Weekend Warrior was to create an immersive event with the best costume design of any event in North America. And little did they know, I now had Blue Bayou.
The work set before me was to invent and build a culture, history, clothing and fashion for a fantasy culture. This is no mean task. But, I had Blue Bayou.
As a former naval officer, naval history nerd, costume designer and lover of medieval culture, I knew If I were to invent a medieval-inspired fantasy culture, I wanted it to be a group of dashing seafaring warriors who had excellent taste in clothing. And I had Blue Bayou.   
So we put together some very simple color combinations pairing Blue Bayou with Ginger, Bleached and Graphite for the most part. With these colors and a bit of Byzantine-inspired armor, (they were really the only medieval culture to have a real, professional navy) we brought our first "Sea Lords" to life.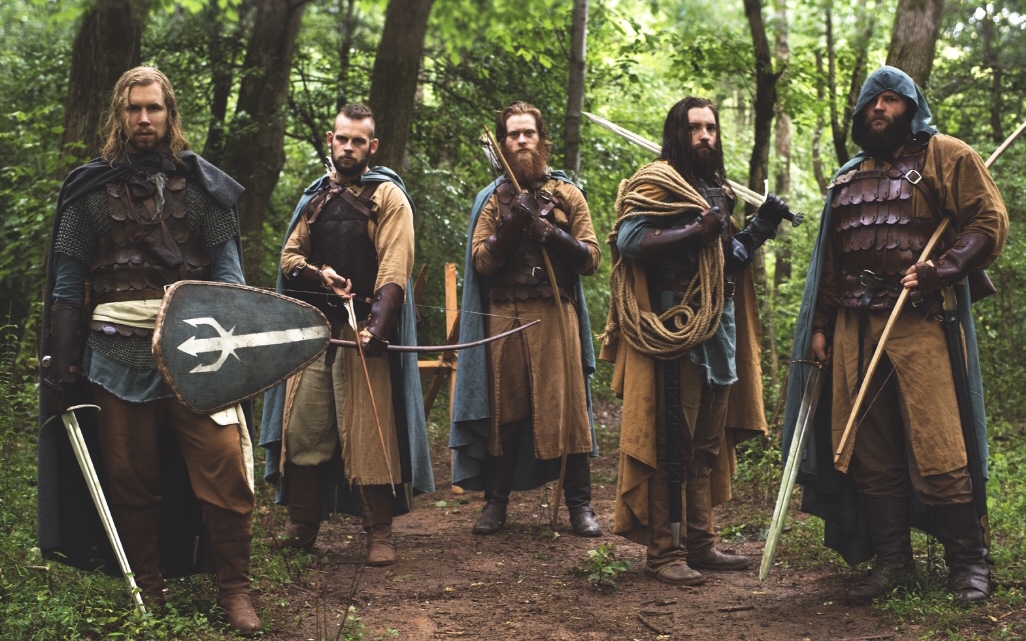 Once we had the design down, we wanted to create a really beautiful image capturing the Sea Lords in battle. So our photographer Nicolas Bruno shot what is now my favorite image which we call "Over the Top":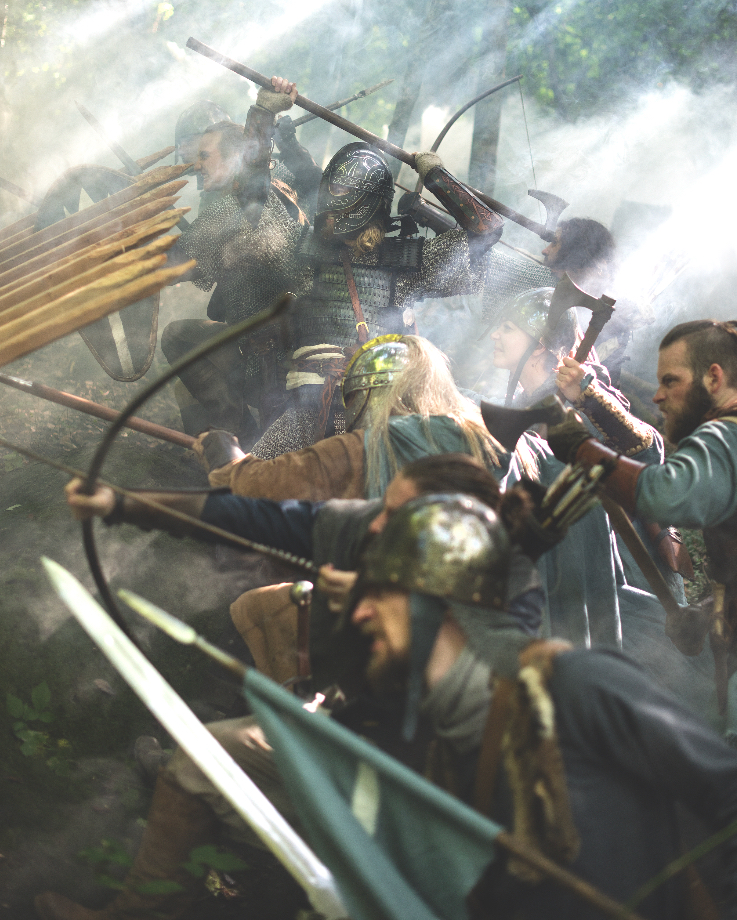 Now that we had a vision, it was full speed ahead! We created simple outfit inspiration for our players. We wanted to give them a vision for what their gear could look like.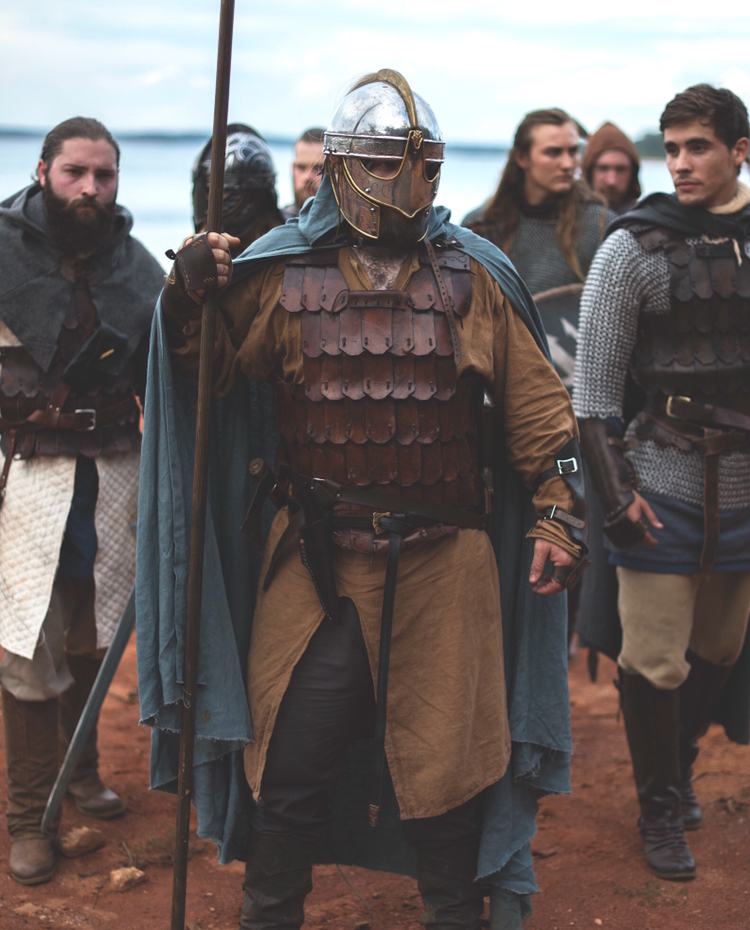 Needless to say, Blue Bayou (now known to thousands as Sea Lord Blue) commanded the battlefield at the event. Now that we are on to the second year of the event, Fell & Fair took over the costume design for all four of the Weekend Warrior factions.
We were first able to hone our vision for the Sea Lords, giving them a bit more of a unique look to match our Byzantine and Varangian aesthetic. We started simply with gray tunic in Excalibur to match the gray tunics the players are given, then added a sash in Blue Bayou and a neck scarf in the wonderfully soft sheer Grey. We went back to our old friend Ginger for tunics and coats as well!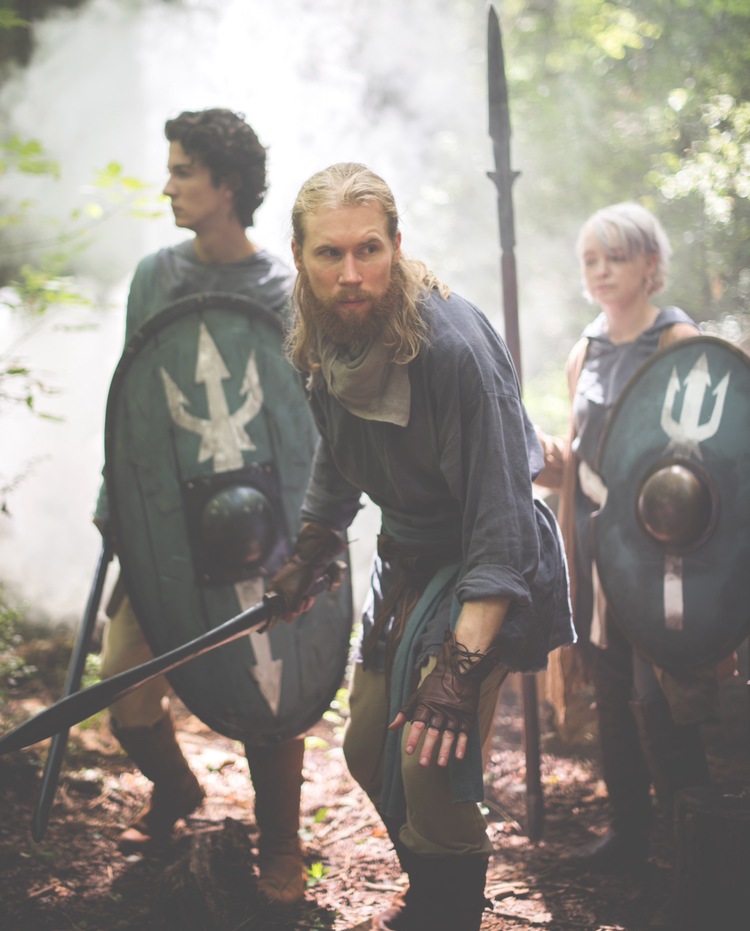 We also found matching Blue Bayou paint colors to go on shields and armor!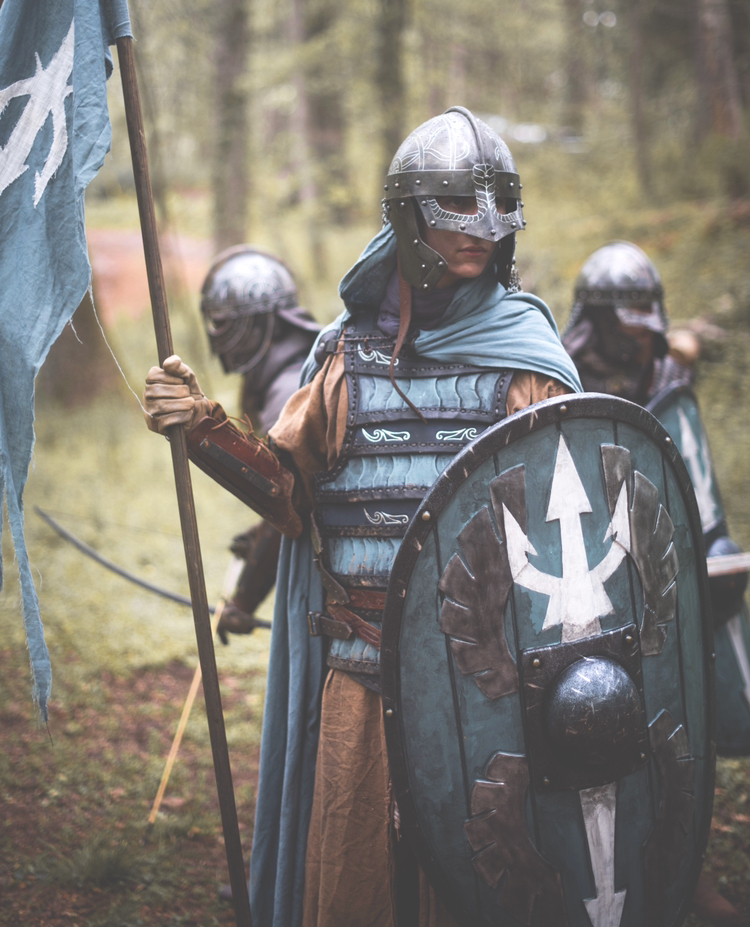 For each faction, we wanted to choose a color that had unique look and feel to it. So for the Hearth-guard, our Viking-inspired faction, we used Tawny Port to provide  beautiful wine-red accents to their Chocolate and Ginger color scheme.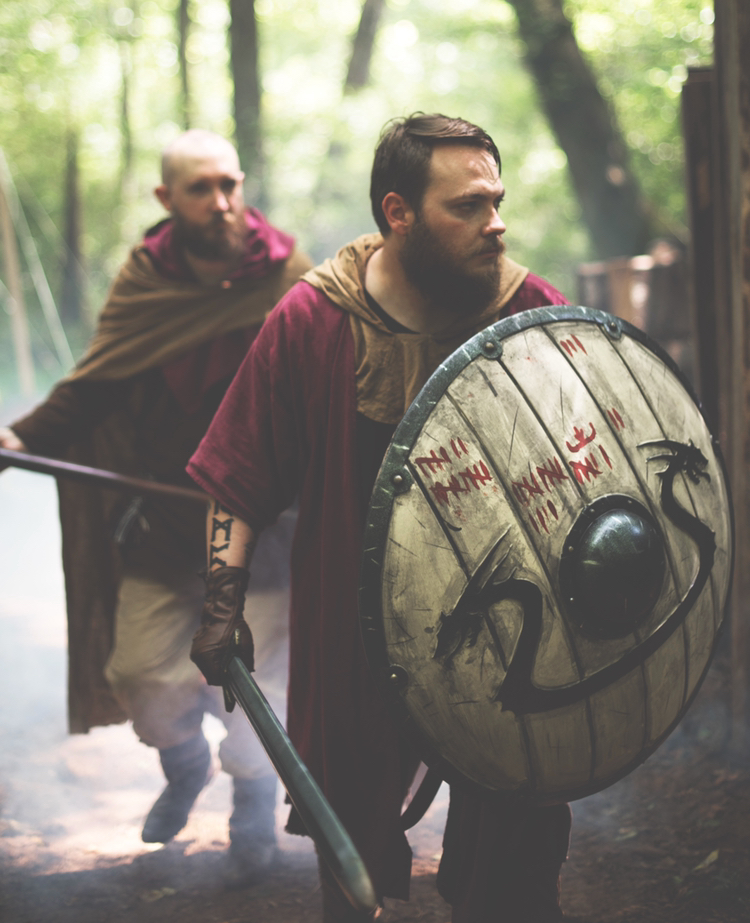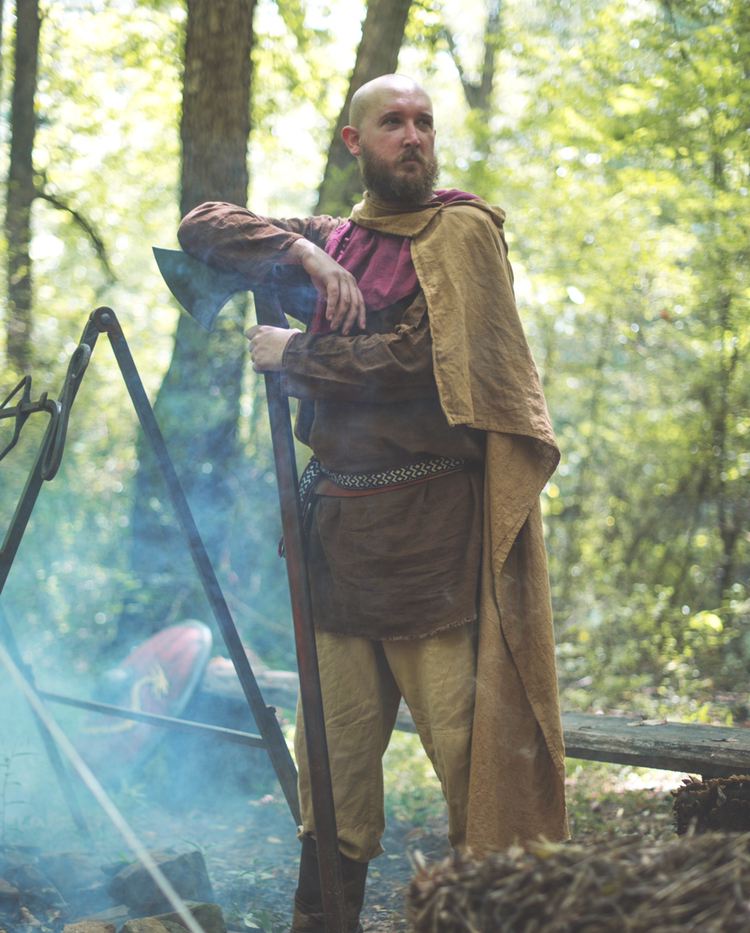 For the Kingsmen, a culture inspired by Western European knights, we chose Autumn Gold to lighten up their color palette of Black and Grey.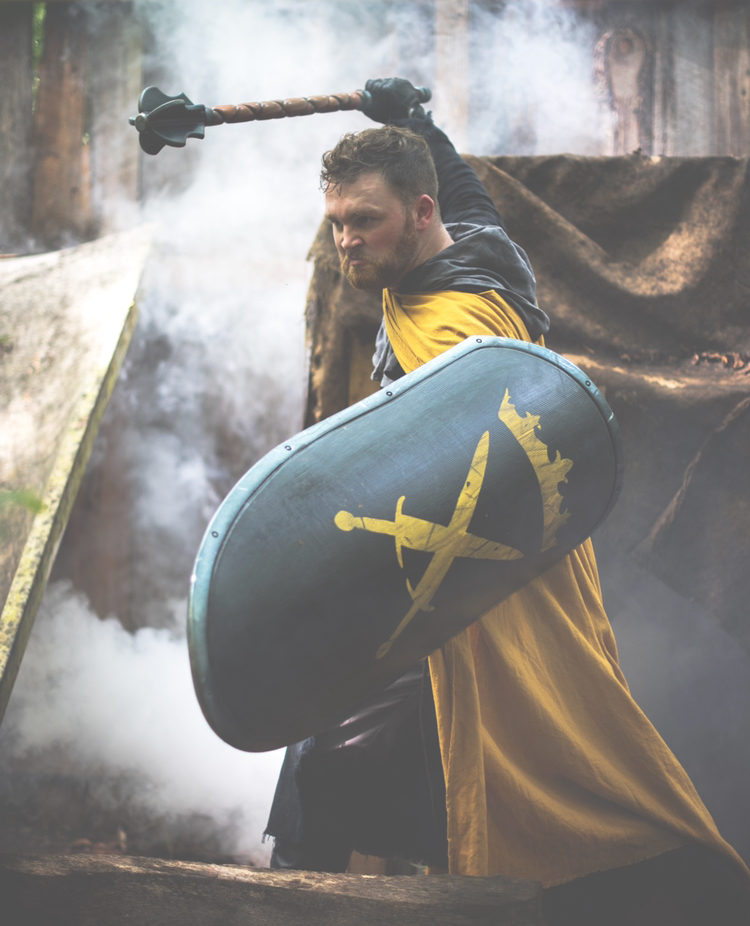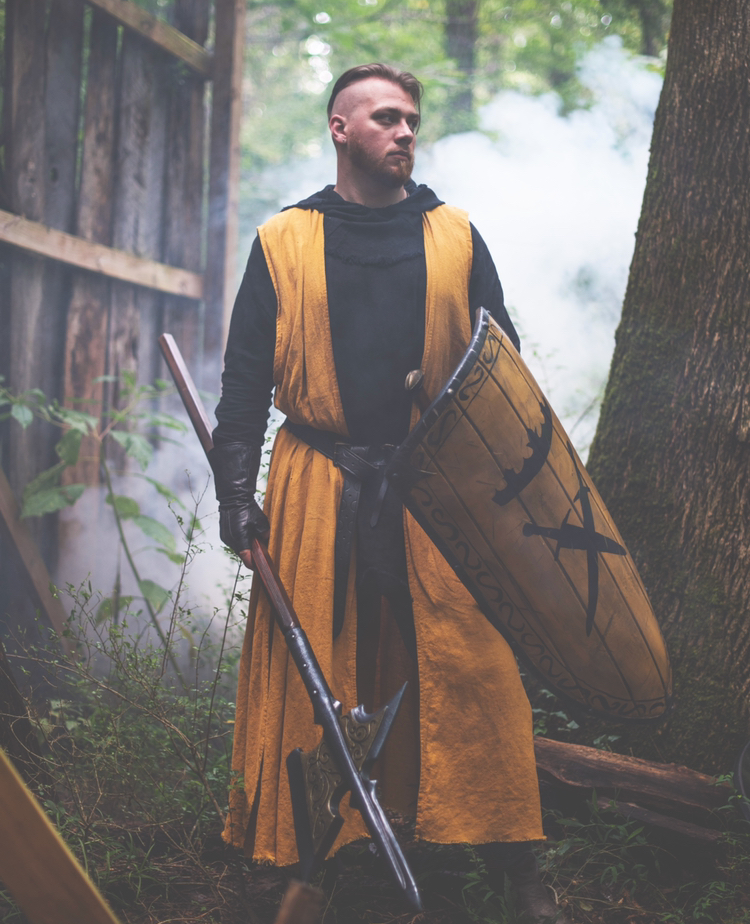 If you read our article "It's Not an Adventure Until Something Goes Wrong…" you will know we spent a significant amount of time developing our Ranger color palette. We used a variety of Greens, Olives, Browns and our new favorite color Teak to enable the Rangers to  blend in perfectly with the deep forest glades.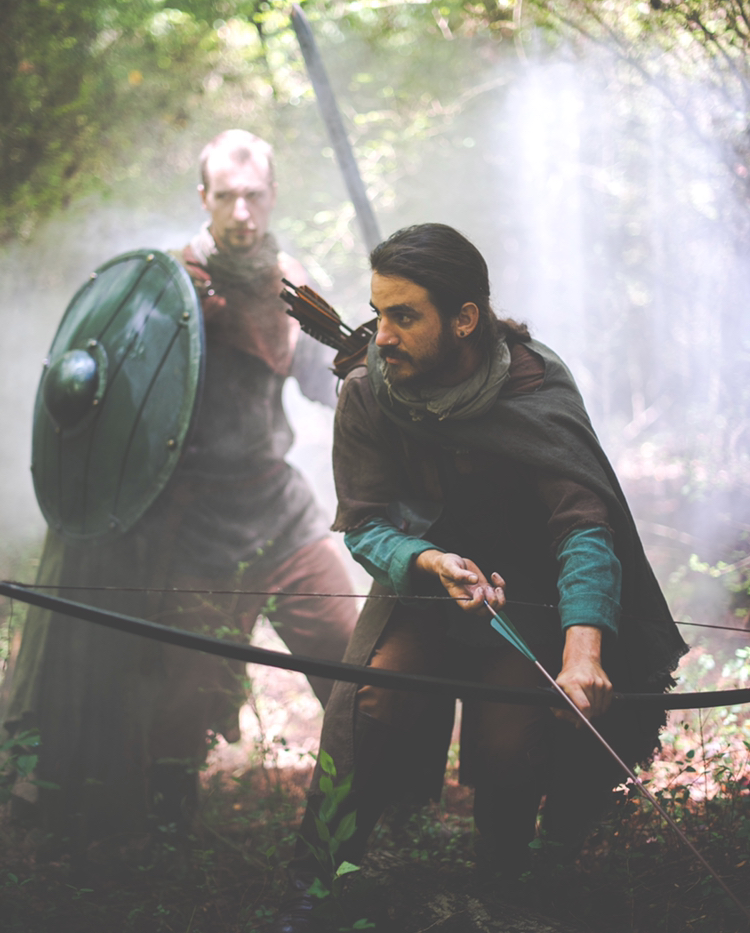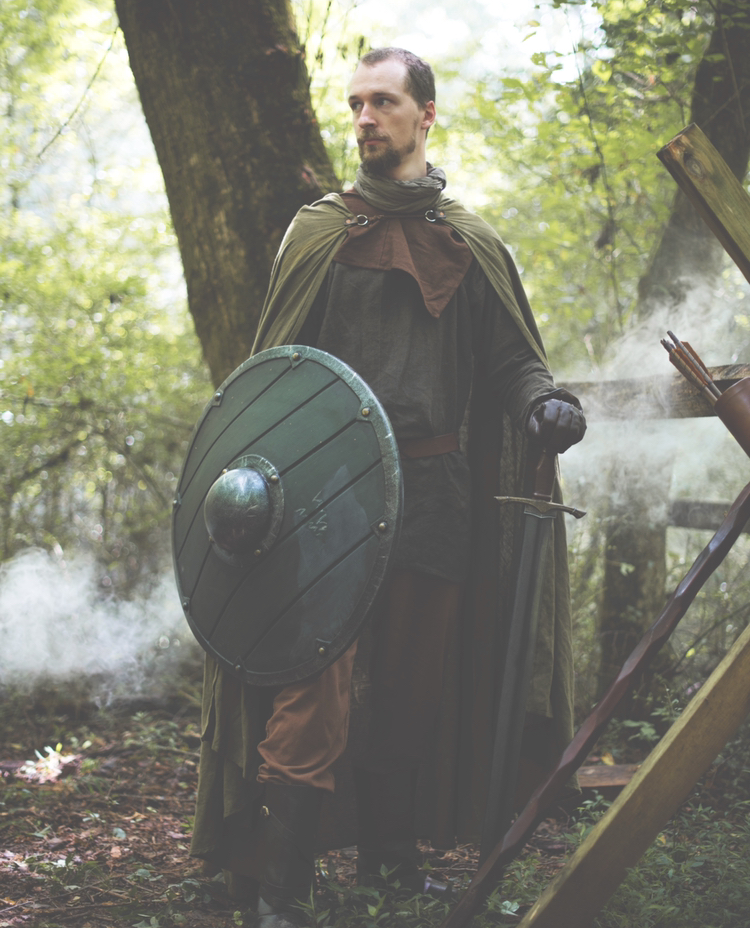 Now that our kits are designed and everyone is equipped, we just have to wait until October for the battle to begin! And to think, it all started with three yards of Blue Bayou…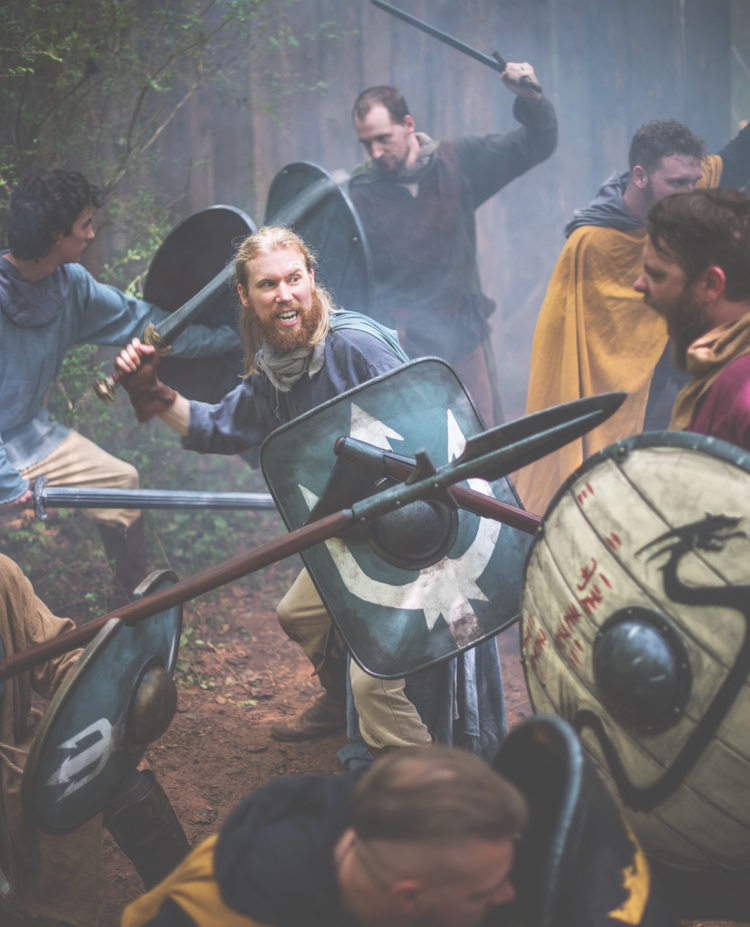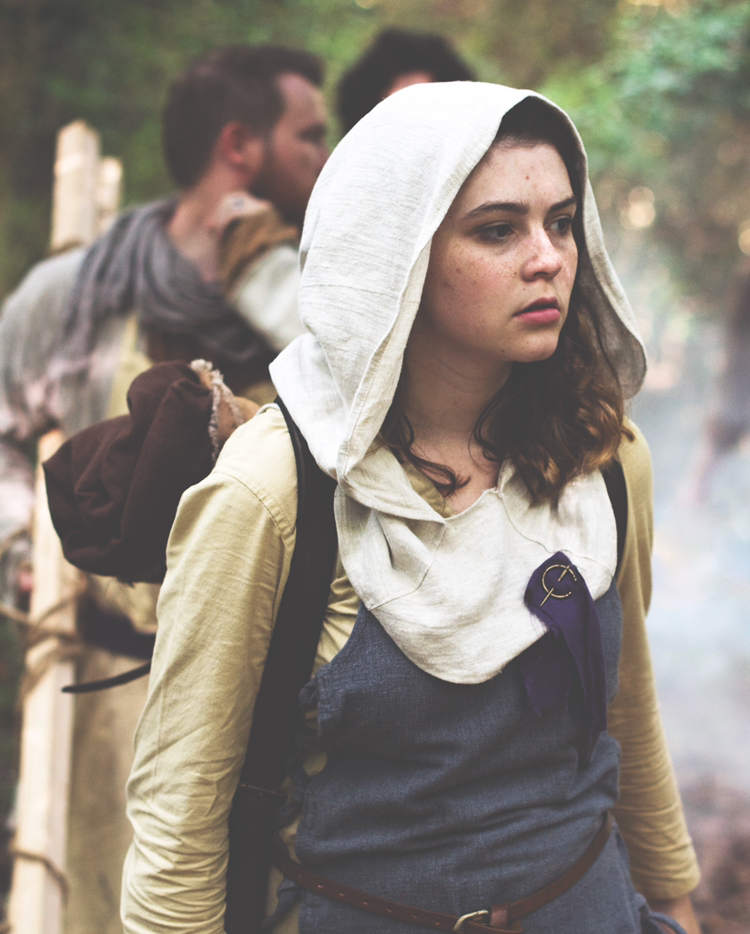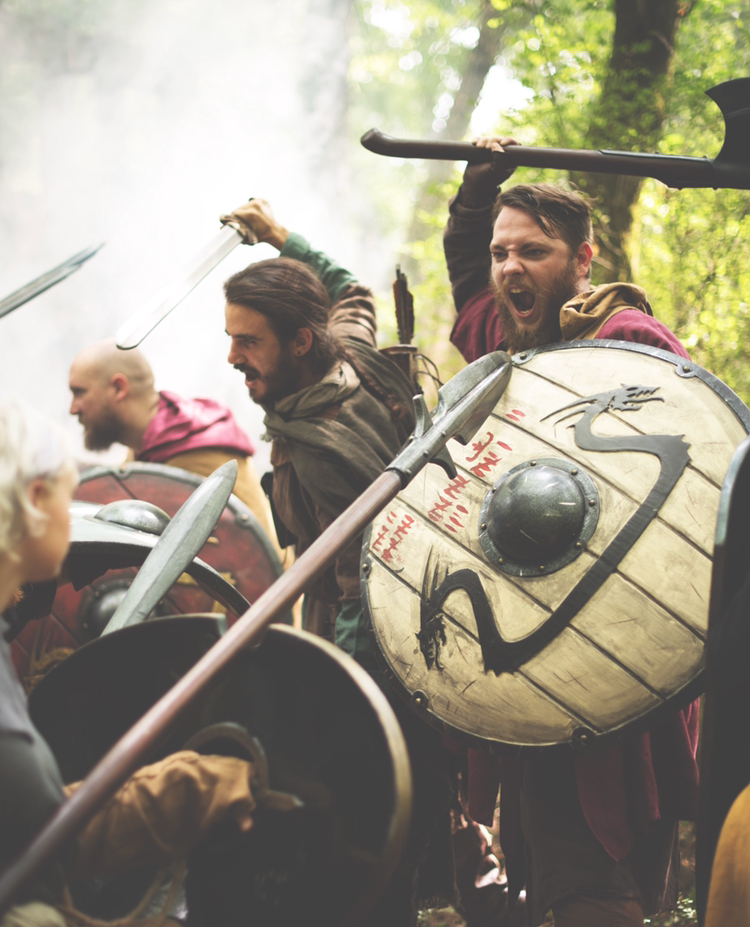 Subscribe