Sewing Essentials: Five ways on how to finish your Cuffs Tutorial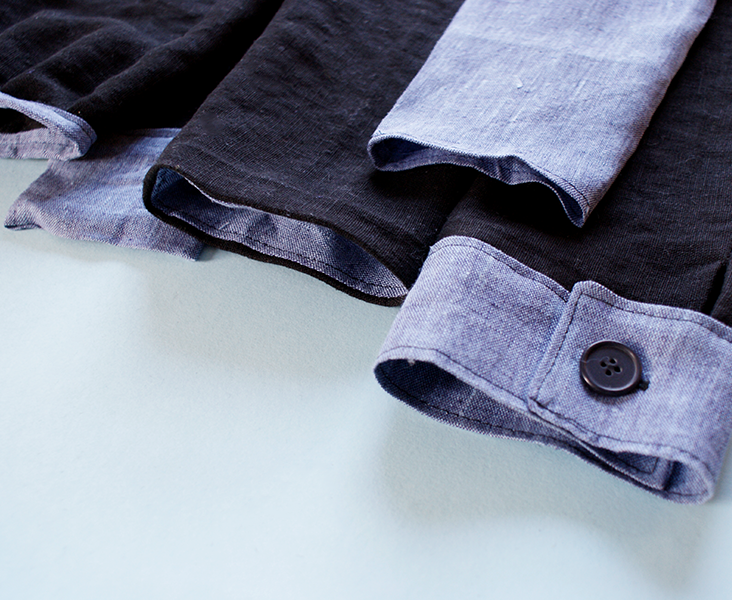 A cuff might be the last part of the garment you sew, but this doesn't mean you ought to' pay it any less attention. A well finished cuff can take your garment to that next level. Here we have 5 ways in which you can finish your cuff included in this tutorial and we are confident there will be one to help you with whatever you are working on right now.
Tools
Fabric, Matching sewing thread (For the purpose of this tutorial we have used a contrasting colour thread)
Pins, tape measure, fabric marker/tailoring chalk
Buttonhole sewing foot, hand sewing needles
Steps
Soft one button cuff
1.' Cut out the needed cuff panels as well the as the sleeves for the tutorial.
2. For a buttoned cuff, normally you will have a placket in your sleeve, for the opening. For the sole purpose of this tutorial, we will simply leave an opening of the sleeve seams. Note: There will be other steps involved if there is a placket or other ways of treating the opening. Follow those steps in the respective tutorial, before following the rest of the steps in this tutorial.
3. Take the cuff panels and press it in half. Then press the seam allowance along the length of the cuff into the wrong side of the panel. Press the centre folded seam again.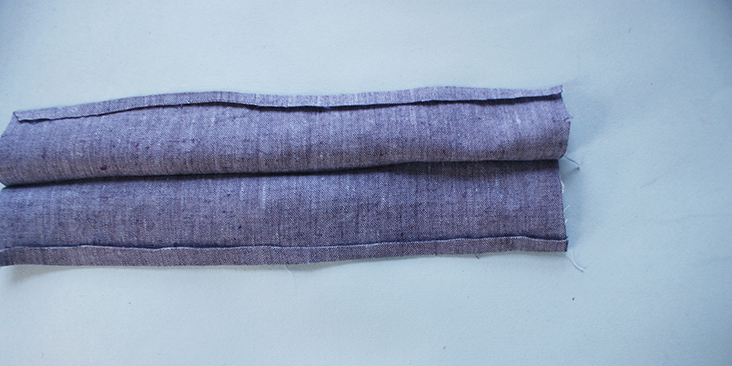 4. Reverse the cuff so the right sides are together. Stitch along the short seam of the cuff on the wrong side.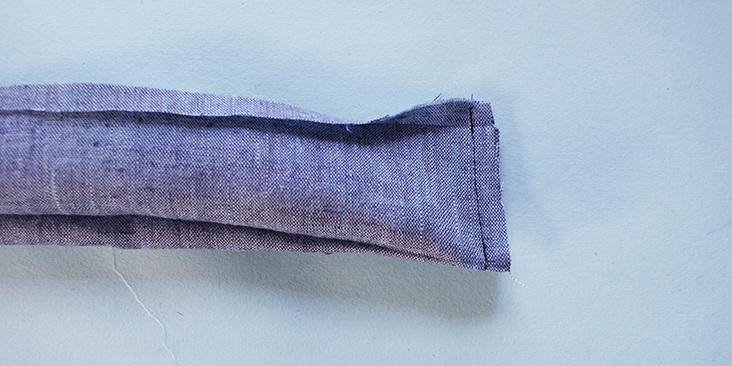 5. Snip the corner of the cuff to reduce excess material.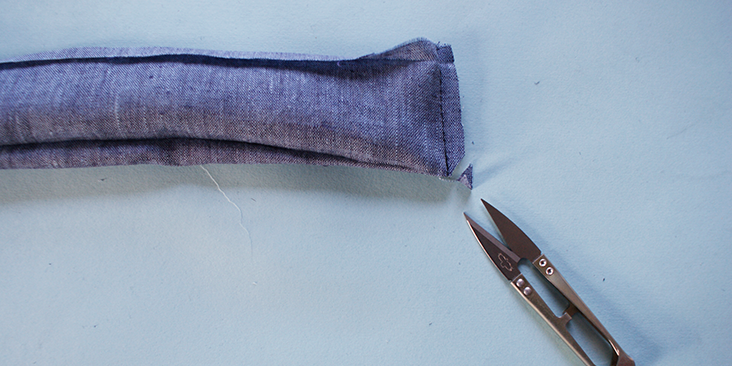 6. Turn the cuff back onto its right side.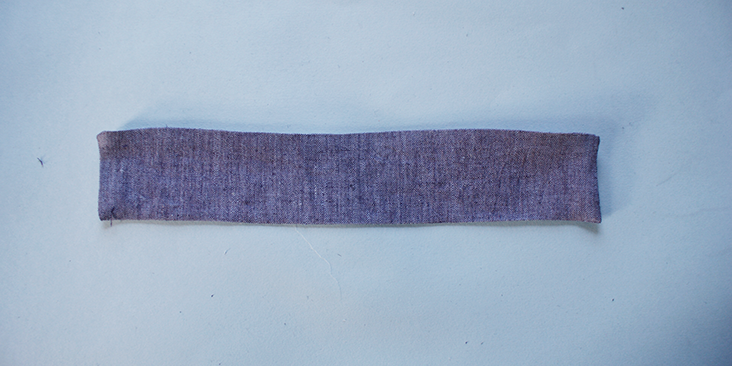 7. Start pinning the cuff onto the sleeve panel, starting at the opening of the sleeve.
8. There will be an overlapped part of the cuff, this is where the button will be sewn.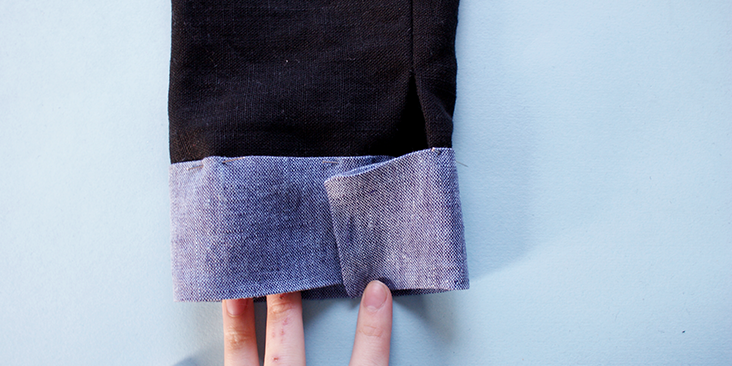 9. Top stitch along all the seams of the cuff. Press the panel.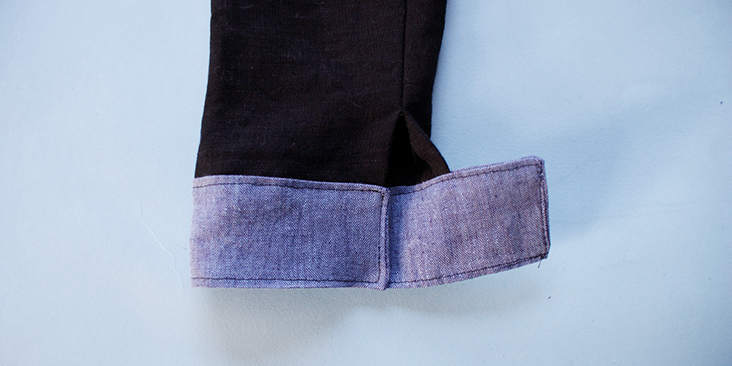 10. Follow this tutorial to create the buttonhole needed.
11. Follow this tutorial to sew the button on.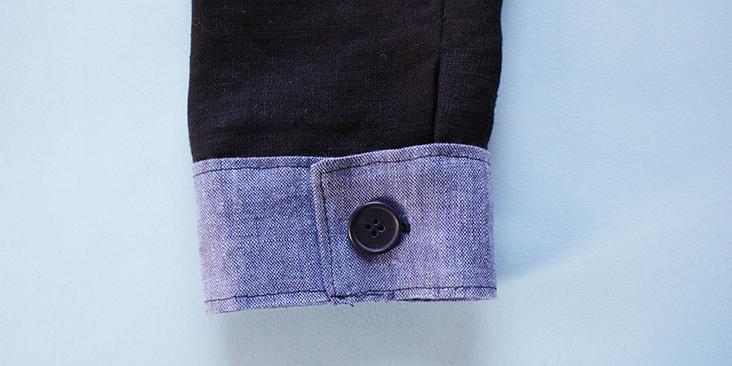 Here are some more ways to finish your cuffs:
Rolled up
Simply press and roll the hem of the sleeve up towards the wrong side, and top stitch over.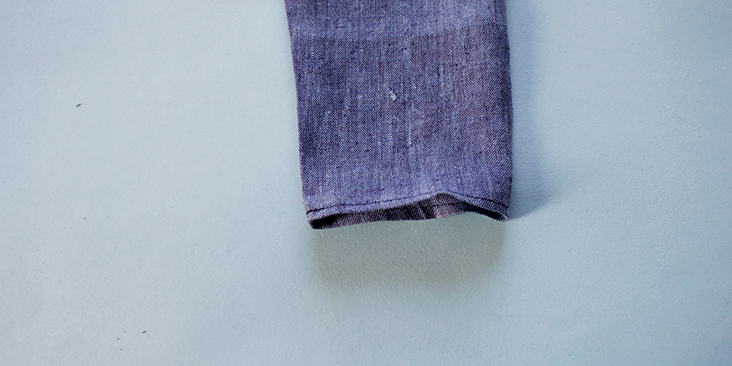 Facing
The panels can be made, by tracing the cuff, measure the width (along the shoulder seam) to' around 1-1.5 inch (3/4cm) from the edge.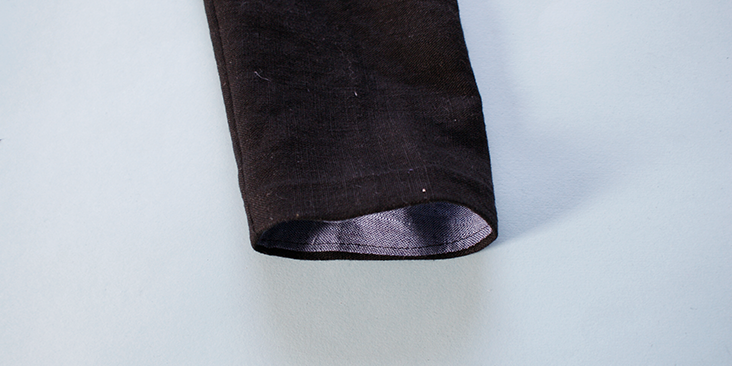 Bias tape
A nice and easy but neat way to finish your cuff. For this photo we have also added in gathering around the cuff, to create a bishop sleeve.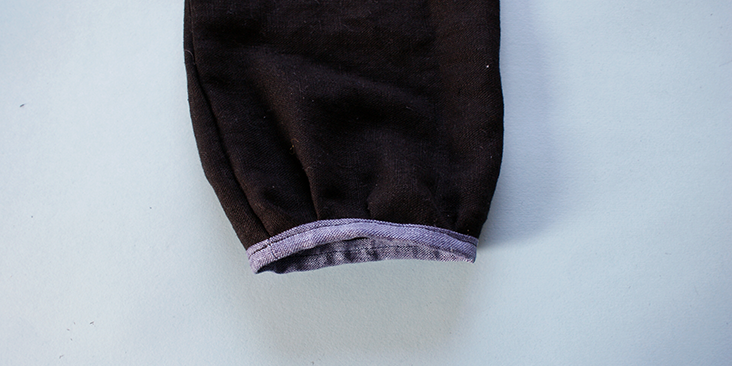 Folded band cuff
A simple rectangular cuff (similar to the above tutorial) without the overlapping material.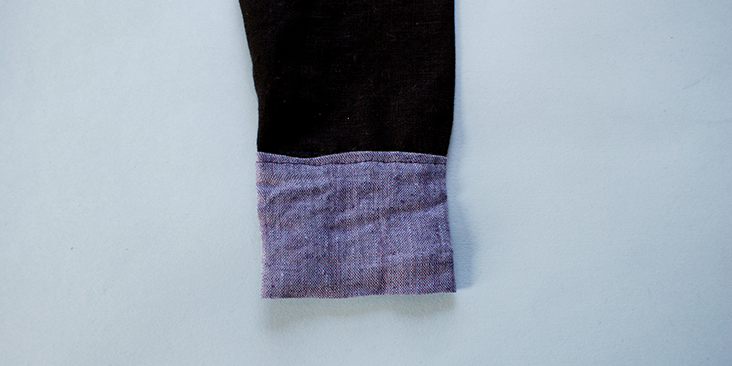 Take a' look at' the plethora' of fabric' we have to offer and' start practising this newly learnt technique!
Subscribe