Learning to Survive: Norway's Fosen Folk School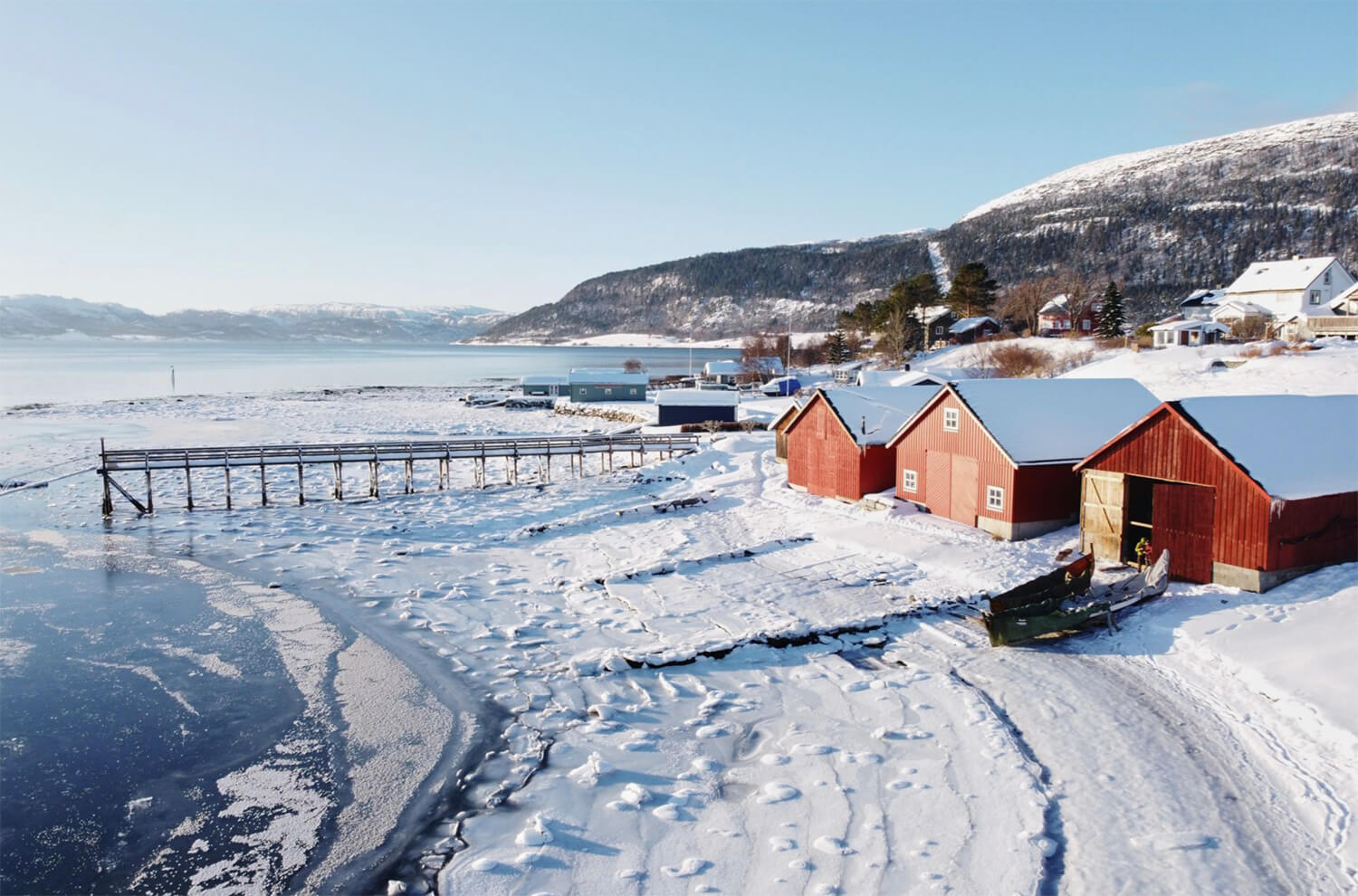 In amongst the wild forests and fjords near the Nordic town of Rissa lies a small, hidden community: the Fosen Folk School. Part of Norway's wider 'folk high school' pedagogy, the school takes an alternative approach to education, focussing on the development of practical, handcrafted skills for life rather than tests and grades. From tiny house construction and traditional boat building to textile creation and willow weaving, each skill they teach is aimed at giving participants the tools for living a more environmentally friendly and self-sufficient way of life.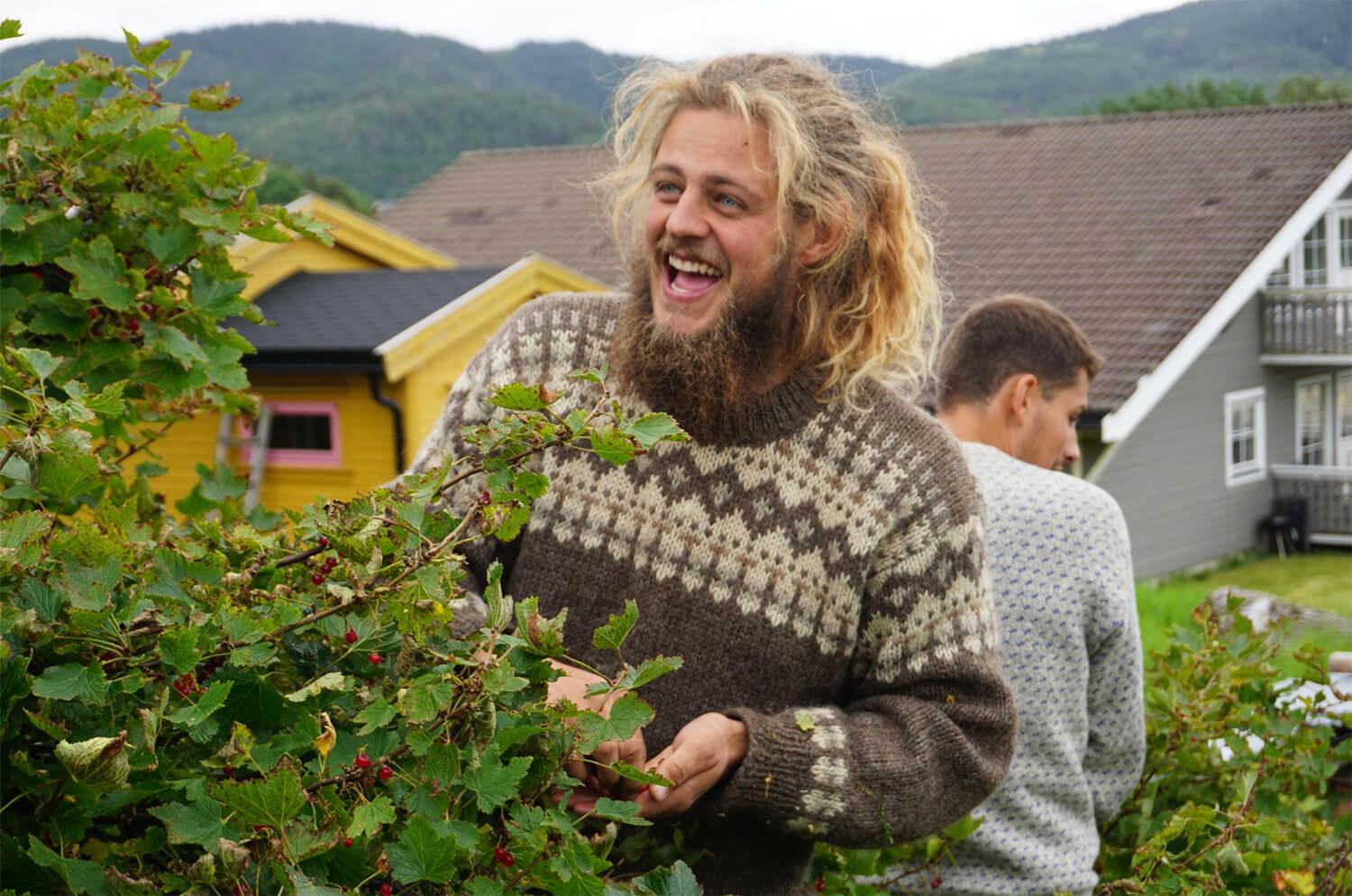 Since the 19th century folk high schools like Fosen have been growing in popularity across Norway and various other Scandinavian countries; in fact, today Norway has more than 80 folk high schools which vary in size, approach and course structure. Because the emphasis is on experiential learning rather than academic attainment, each school is free to structure their programme according to their own sets of goals and potential student outcomes.
Fosen has been offering its unique set of practical coursework since 1961, during which time they have developed a robust educational programme centred around useful skills that can be applied to everyday life, many of which respond intuitively to the surrounding landscape. Their yearlong courses for up to 70 students include square rig sailing, organic farming, traditional boat building, textile and traditional handcraft, self-sufficiency and tiny house construction.
Alongside these core programmes, students can also select further elective subjects which include willow weaving, plant dyeing, skin tanning and outdoor life. Outside of the formal training, the school houses open workshops 24/7, often in the evening, which makes use of the site's coal forge, wood workshop, ceramics room and textiles hall. Students are also expected to attend a series of collective courses and events such as class trips, lectures and work parties.
The school is open to adults of all ages, however, the majority who attend here are aged between 18 and 28, often school leavers or university graduates who gravitate from all around the world, including Denmark, Sweden, Scotland, US, Netherlands, Australia, Japan, Slovakia and France, although all classes are taught in Norwegian. All students must live and work in amongst one another in close quarters, fostering a strong sense of community and teamwork.
Parallels can be made between the school and earlier educational models from the 20th century, particularly the German Bauhaus and Black Mountain College in North Carolina. Much like the Bauhaus, Fosen emphasises the learning of core practical skills that can be applied to the production of useful everyday objects, ranging from houses and boats to tools and textiles. While the Bauhaus centred its production around design for industry, Fosen instead gives their students the ability to survive, and thrive while being grounded within nature, encouraging an environmentally friendly, self-sufficient approach. The school says, "We dare to take the unbeaten path and want to show that it is possible to live well and create a more sustainable society."
Meanwhile, we can see Black Mountain's same emphasis on non-competitive learning without formal assessments, grading and exams playing out at Fosen. The Norwegian school fosters the same community spirit amongst students and teachers, who live and work closely together, tending to the farm, looking after animals, cooking meals, sailing boats and organising parties. Sometimes they are thrust into challenging situations, like sailing through a terrible storm, chopping down trees with a chainsaw, or rising before dawn to care for large livestock. It is easy to see how such holistic learning, particularly for young adults, can encourage students to develop a deeper empathy, understanding, and appreciation of one another, and the natural world around us. Many folk schools like Fosen believe strongly that this environment can nurture the "whole person", by allowing them to see, and really understand, that their place and value in the wider world can be so much more than monetary value or academic attainment.
Subscribe