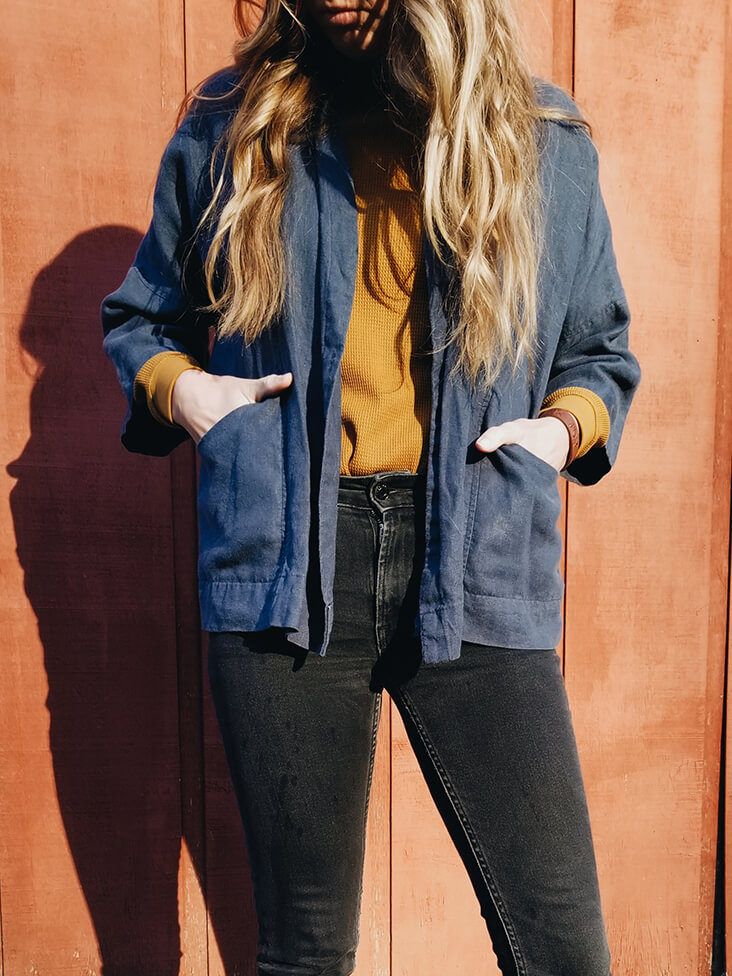 We often think of linen as solely a summer fabric, but as I welcome the brisk breeze on these fall mornings, I find myself reaching for my favorite extra layer, my linen jacket, as I run out the door. 
Linen is known for its breathability, strength, and ability to evaporate water quickly, making it a top choice for hot summer days. However, paired with other natural fibers like cotton and wool, your linen garments can easily be worn in colder seasons. 
When purchasing or sewing new clothing for my capsule wardrobe, I try to choose high quality textiles and styles that can easily flow from season to season. This is especially important while living in the Midwest, where we experience four very different seasons and every type of weather. I own every type of jacket under the sun, seriously. 
Of course, buying natural fibers and handcrafted items often results in higher cost, so learning how to layer textiles and extend the life of those garments is important to maintain a wardrobe you love to wear. It's also fun to get creative and try different combinations and silhouettes. Linen has become a staple in my seasonal closet for its comfort, versatility, and the beautiful texture it adds to any outfit. Over the years of living in Wisconsin, I have discovered a few tricks for wearing linen in colder months.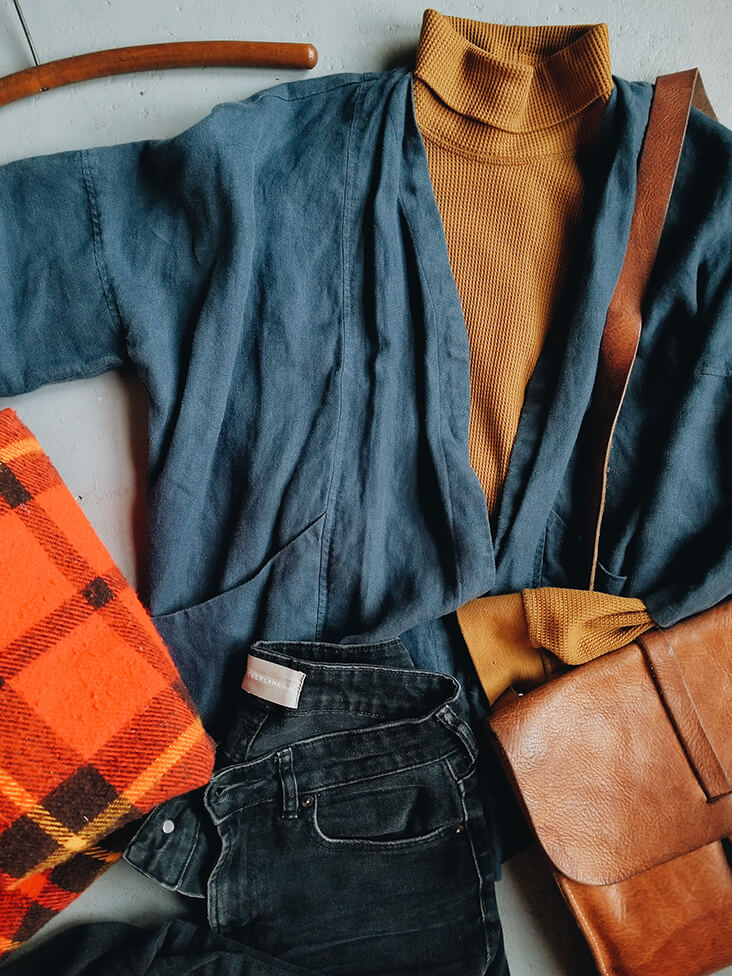 Quick tips for layering linen: 
1. Start with a warm base layer like a cotton crewneck or turtleneck sweater and layer with a linen jacket or long vest. The extra layer will trap heat and keep you warm, adding interest without looking bulky. Win, win.
2. Wear high socks or leggings under your wide leg linen pants. Wool socks are a must-have in Wisconsin. 
3. Not sure about mixing fibers and textures? Keep it simple by choosing a monochromatic look (ex. black on black is a good place to start!) 
4. Have fun with it! Mix colors and textures you love and document what works best for your lifestyle. 
How do you style your linen items for fall? Let me know in the comment section below. Would love to know what is working (or not working) for you. Hope you found these tips helpful!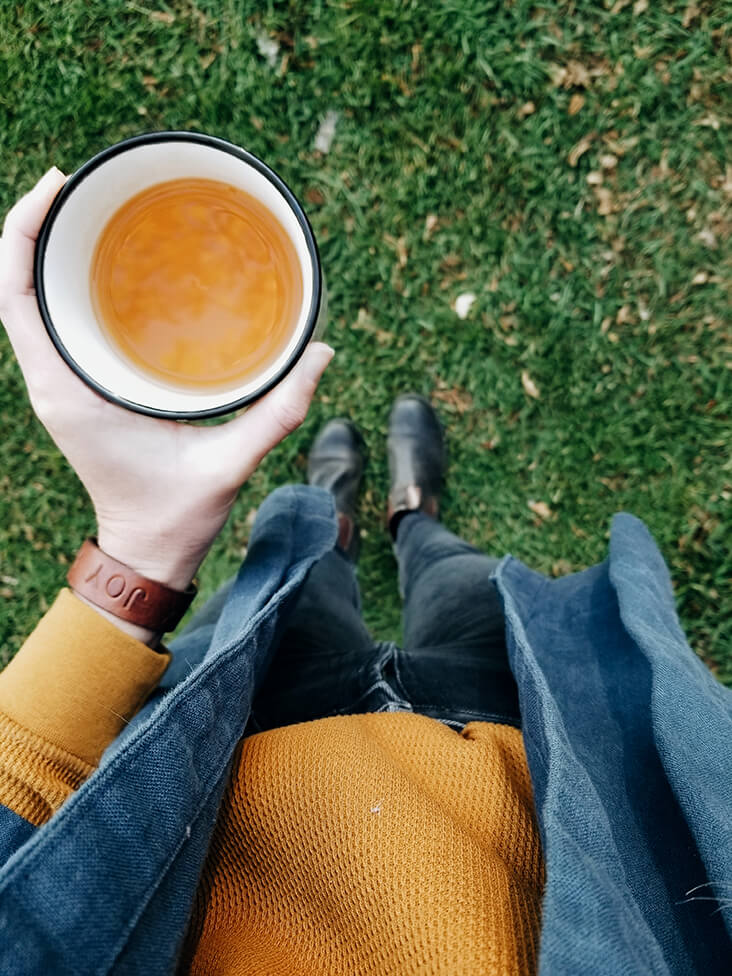 Happy sewing and styling,
Morgann
P.S. Outfit details: my favorite linen jacket by Dallas Daws Designs paired with a thermal cotton turtleneck and black denim from Everlane.