Recipe: Coconut, Coriander and Sour Mango Chutney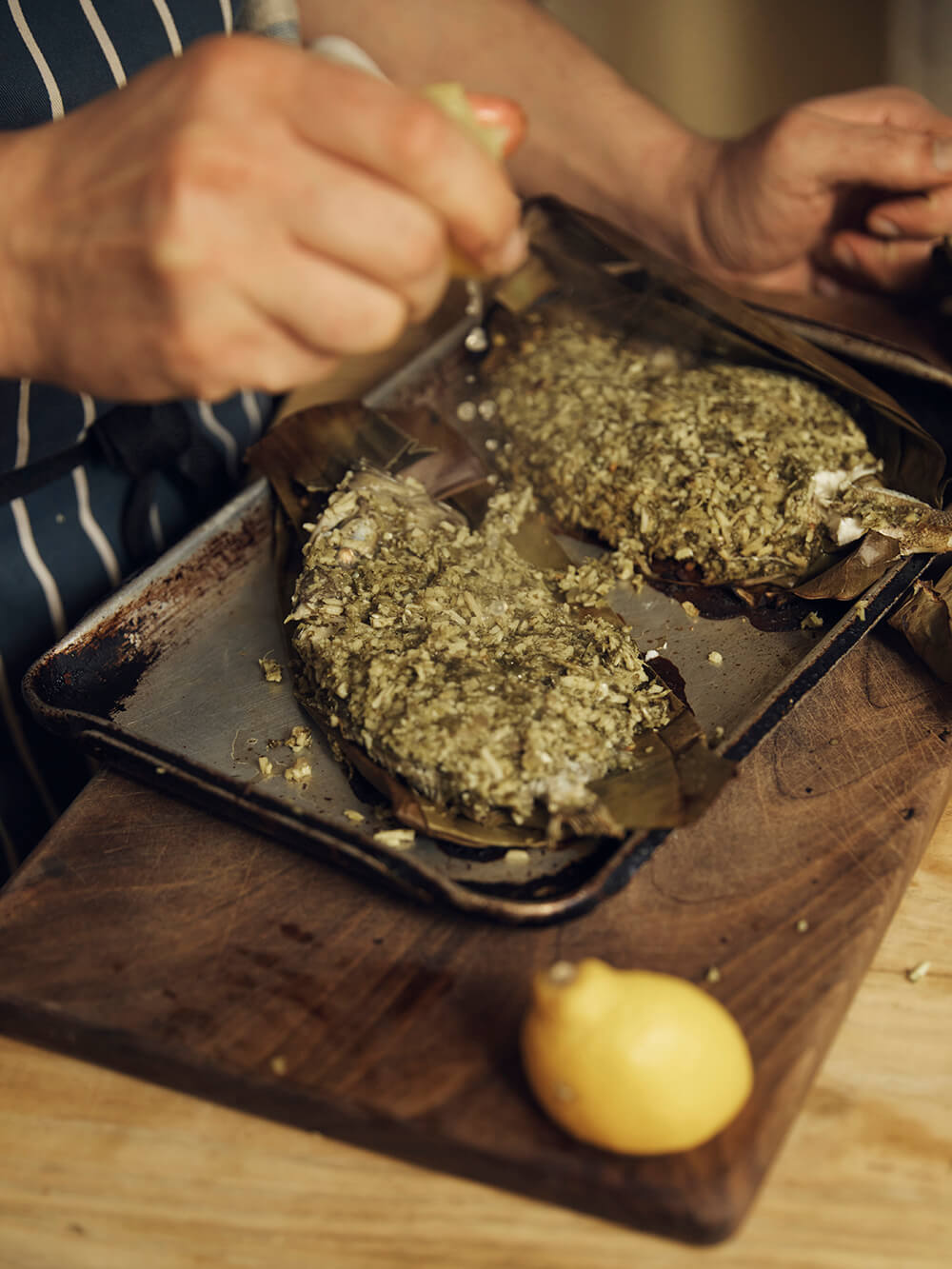 This chutney is the main component of Patra Ni Macchi (featured above, look out for the recipe next month), but with some creativity, it's easy to transform into a dip, a sandwich spread or a delicious accompaniment to a meal. When I was a kid, my mum used to give me this chutney sandwiched between two slices of buttered bread, sometimes with a bit of cheese inside. Delicious! With a few spoonfuls of yogurt or crème fraiche stirred through it becomes a creamy coconut dip for tortilla chips.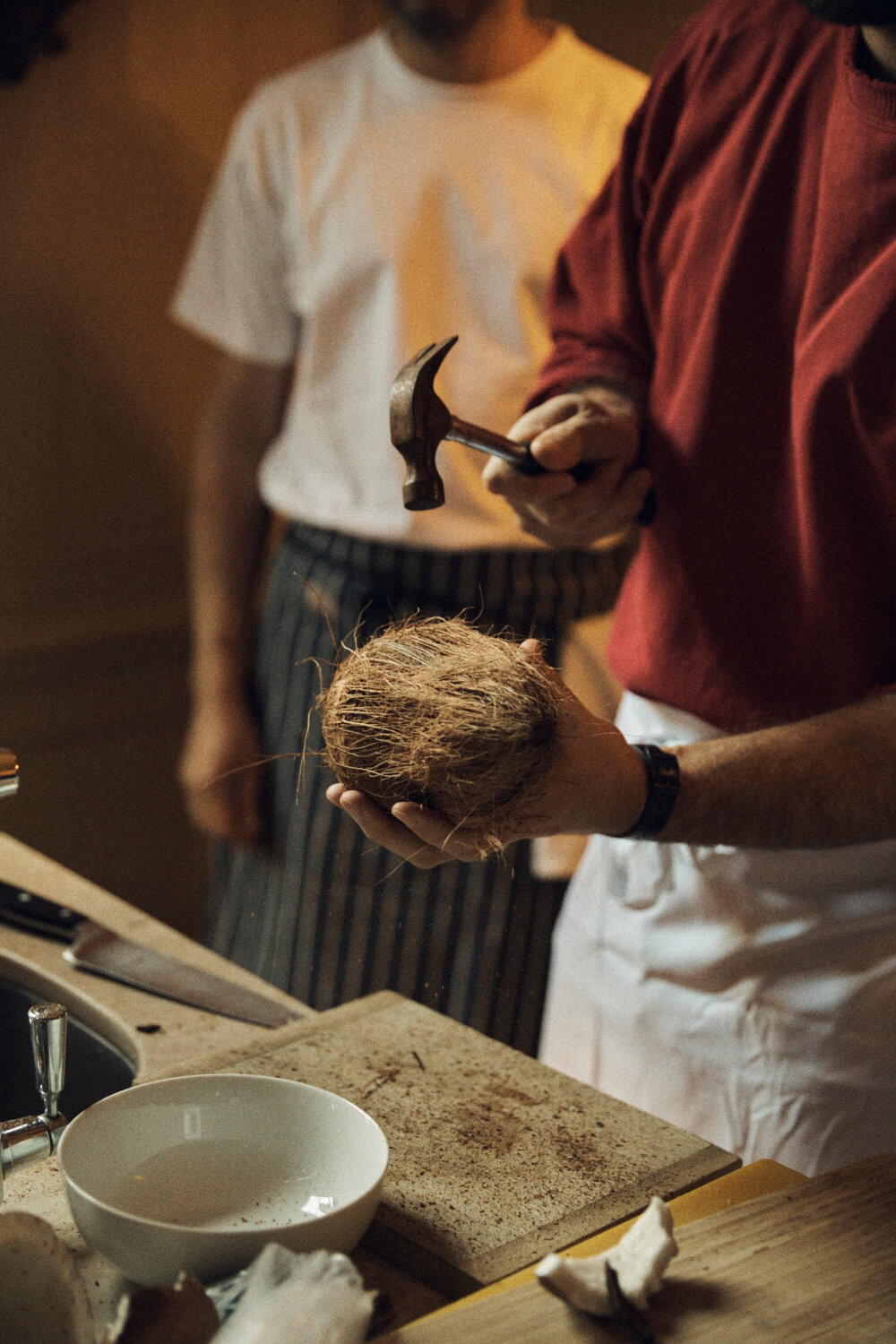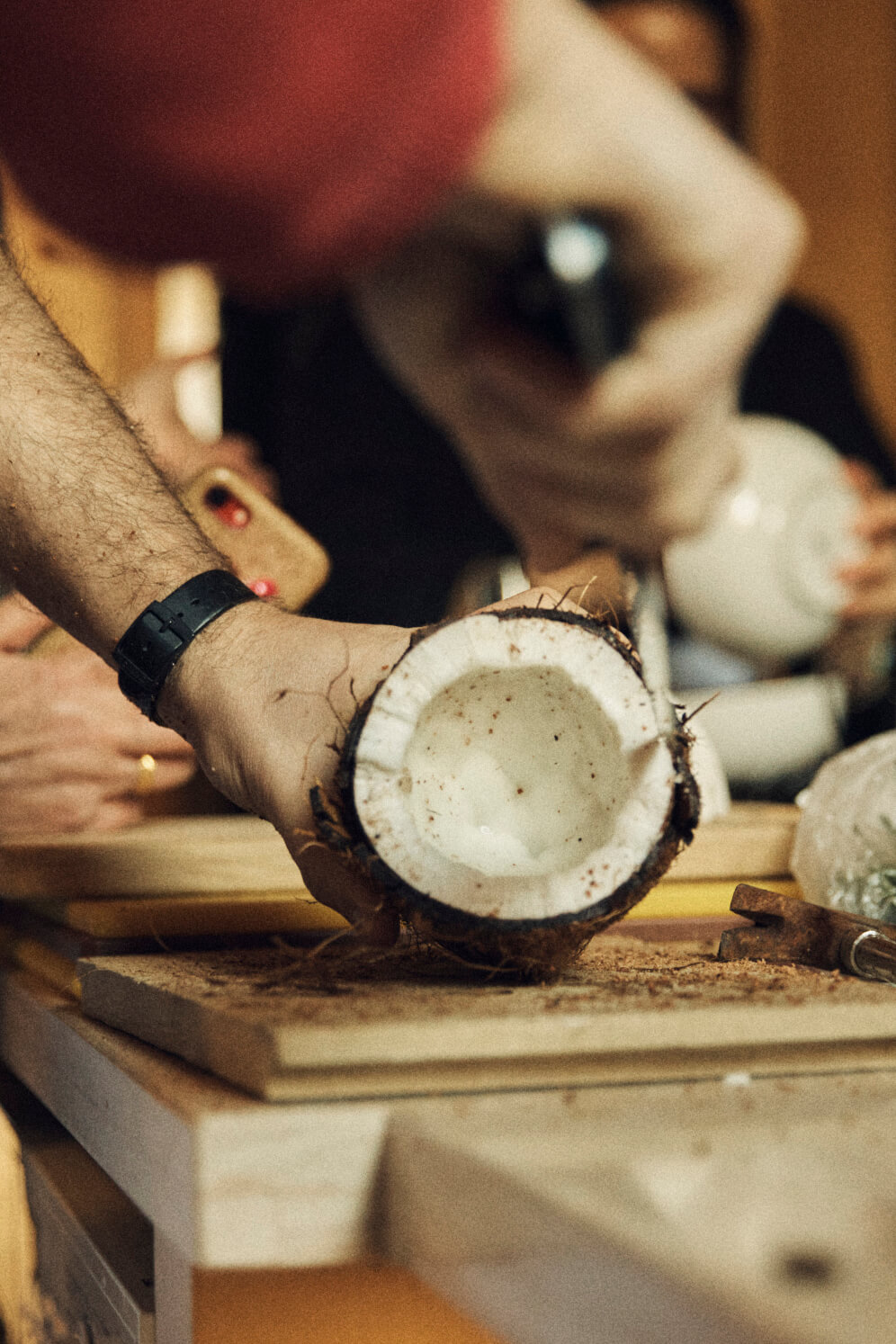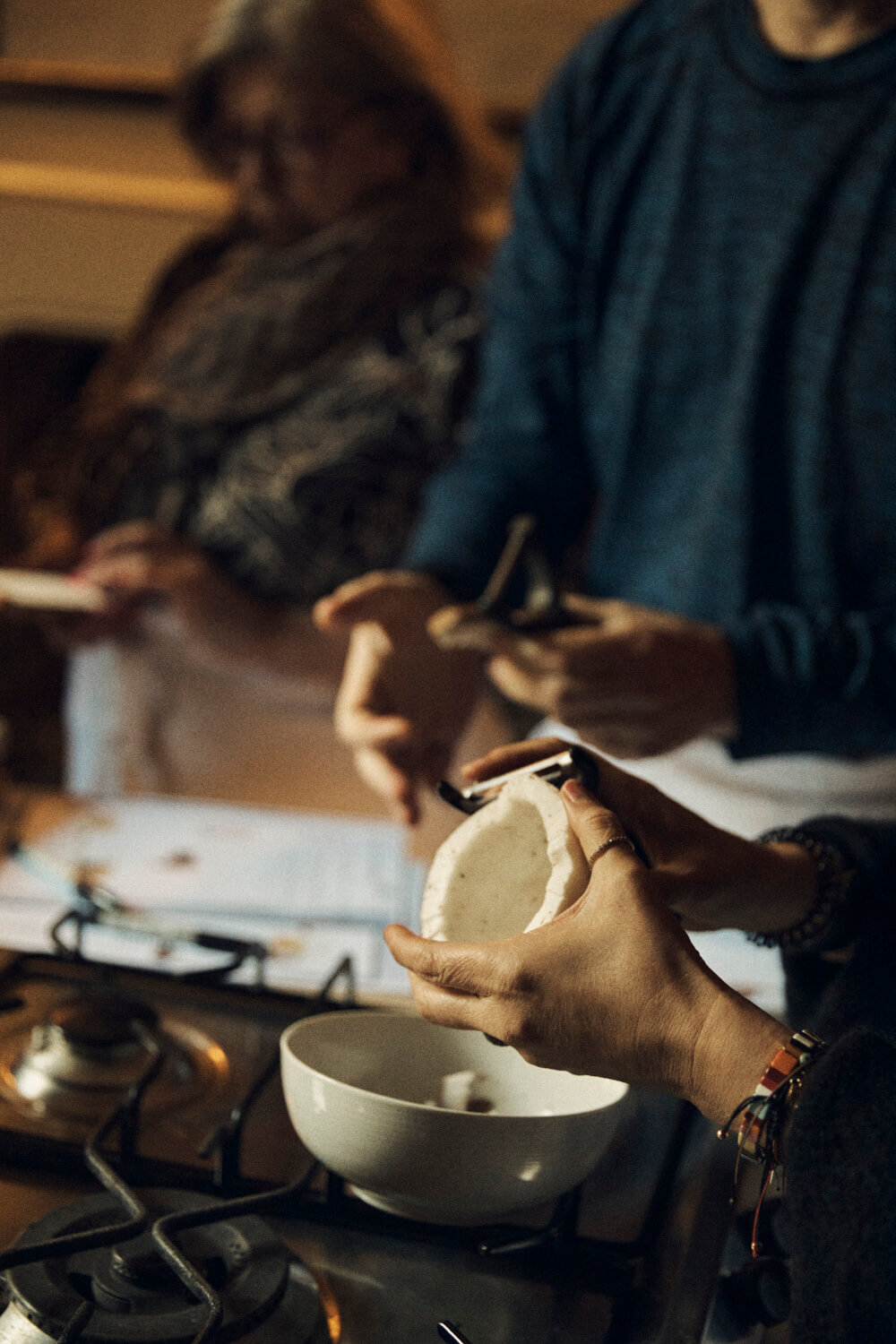 Coconut chutney is one of the first things I remember my mum making that was different to the everyday foods I had enjoyed as a kid. It bursts with bold flavours – tangy green mango, spicy chilies, delicious coconut and deep, herby coriander. I was always tasked with cracking and peeling the coconut, and at that age I thought being able to smash open a coconut was the best job ever! It also was the greatest temptation – my dad and I never found it easy to resist eating the coconut before it had made its way into the blender. More often than not, my mum's recipe was always off by a few chunks.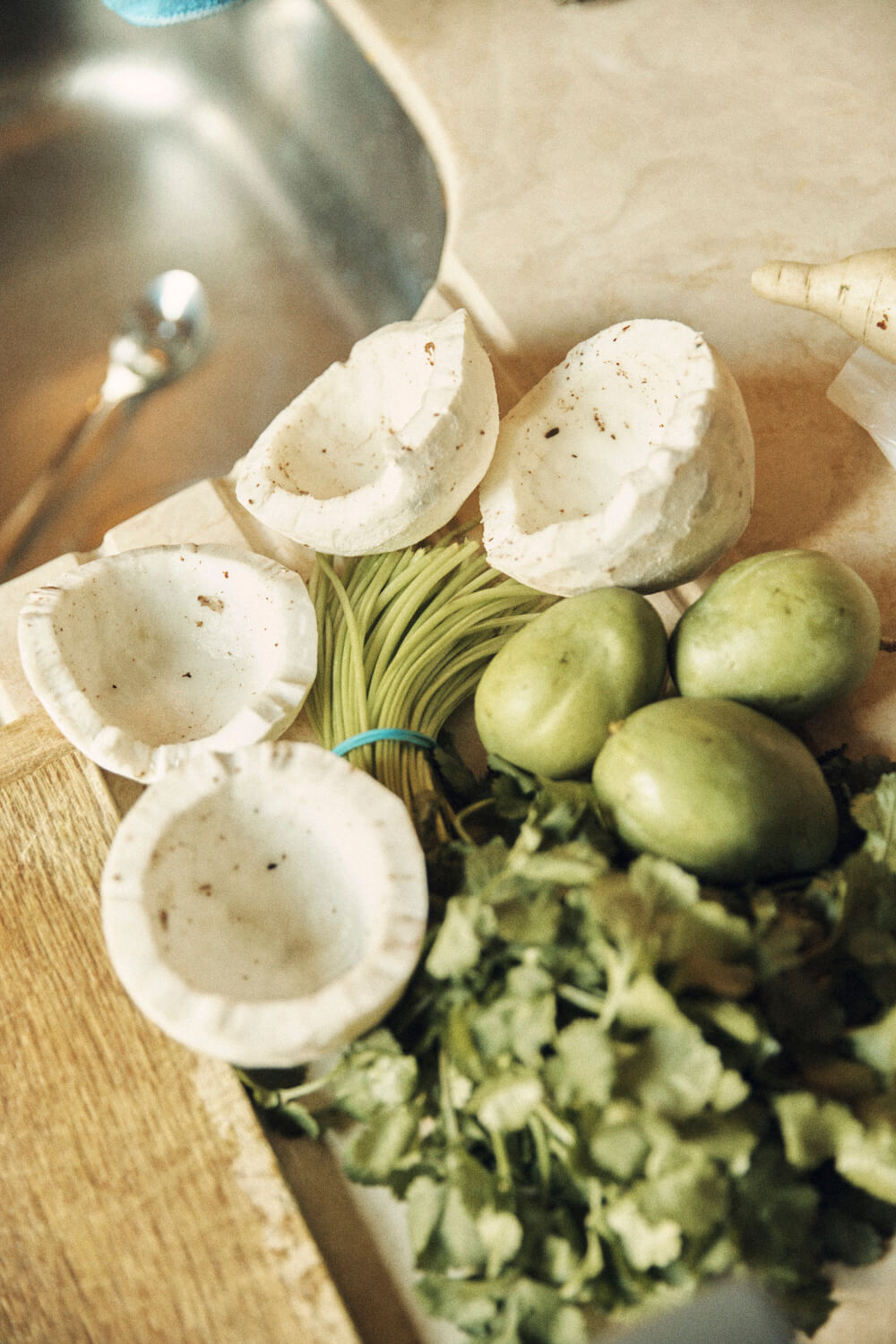 You'll find green sour mangoes in the fruit and vegetable section of Asian grocery stores. They are early pickers and usually no bigger than a duck egg. Look for a small, firm green mango, as the riper ones have a bright orange flesh that is sweet and delicious, but won't give you the sour qualities you need for this recipe.
You'll need a food processor, ideally – although those dedicated enough can achieve similar results with a cheese grater and a sharp knife.
–
1 coconut, cracked, peeled and chopped into small pieces, water reserved
1 green sour mango, peeled and flesh sliced away from the seed
5 garlic cloves
2.5cm fresh ginger root, peeled and chopped
2 teaspoons cumin seeds, toasted
5 small green chilies
about 80g mint, leaves picked and roughly chopped
about 150g coriander, leaves and stalks roughly chopped
juice of 1 lemon
3 tablespoons apple cider vinegar, or Parsi vinegar if you have it
1 teaspoon jaggery or dark brown soft sugar
2 teaspoons salt
–
1. Chop the coconut and mango into chunks small enough for your food processor and add them to the processor bowl. Add the coconut water (if it's useable), along with the garlic, ginger, cumin and chilies and blitz to a course paste.
2. Add the mint leaves, coriander, lemon juice, vinegar, jaggery and salt. Blitz again, stopping and scraping the sides of the bowl from time to time, until you have an evenly ground green paste, the texture similar to a thick pesto. Add few tablespoons of water to get the texture right, if necessary.
That's it! Your chutney is ready – now explore recipes throughout the book where you can use it.
Subscribe