Jumpsuits and Sundresses: Some Ideas For Your Kids Spring Wardrobe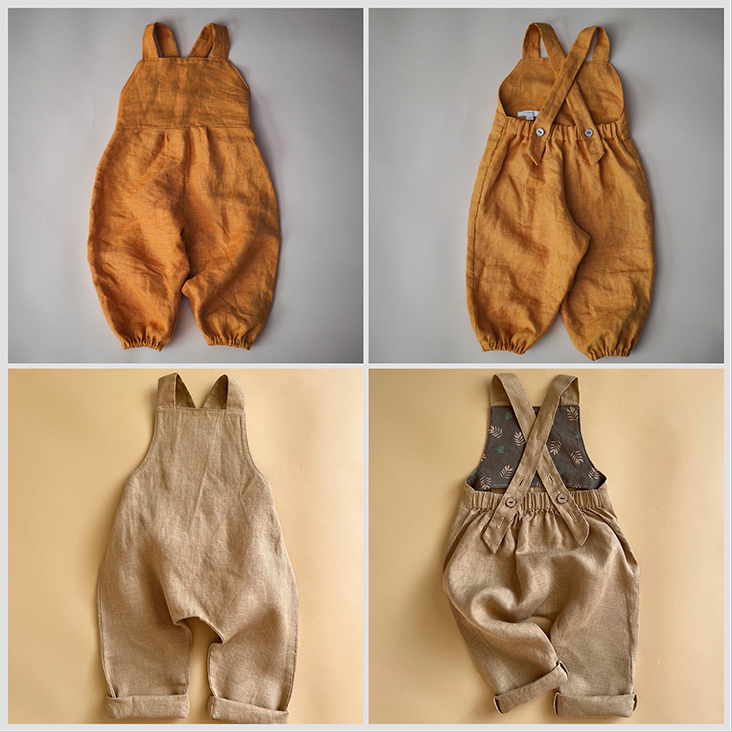 There are only a few days left until the end of winter, which means you can already officially prepare your wardrobe for spring. As a mom, I care about what my children will wear. I don't like retail shopping, it's hard to find something that I might really like, instead, I prefer to buy online, where I've found there is a bigger array of interesting models made of good fabric, but mostly I sew myself. Here are some ideas which you might find useful when sewing a wardrobe for your kids. The clothes I share in this post I have sewn from year to year, in different sizes, colors which my children adore, and of course, they are all made from linen!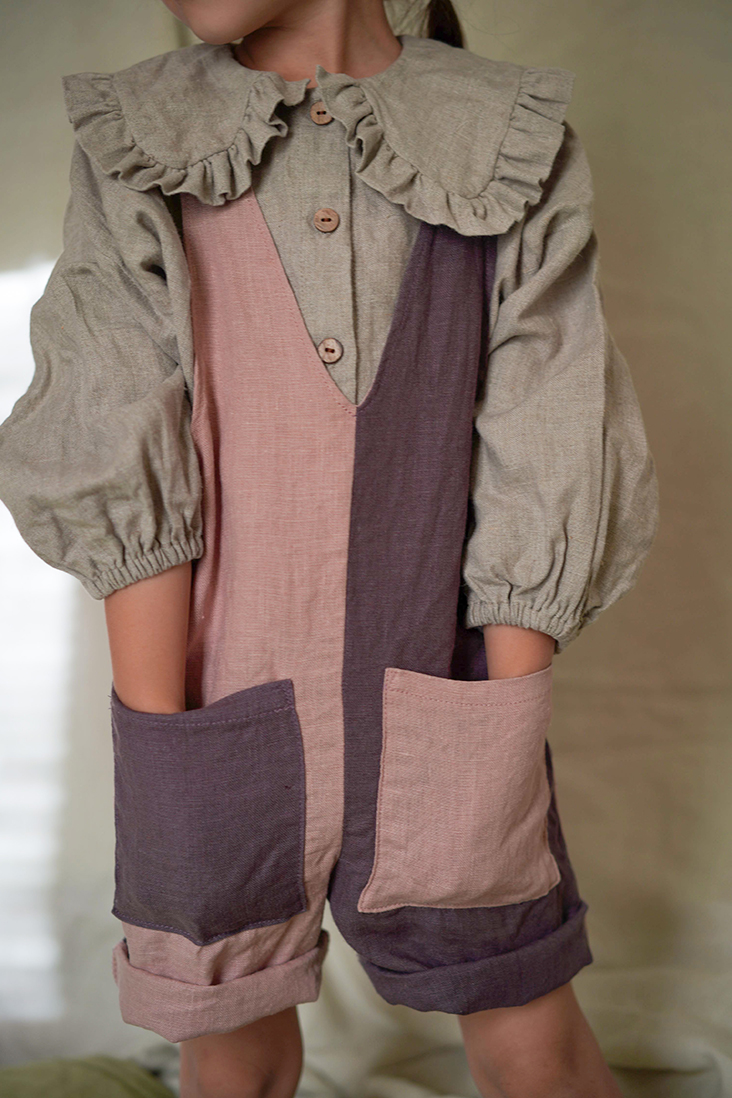 Let's start with jumpsuits. I tend to go for unisex jumpsuit models which can be worn by both girls and boys. The more pockets there are to collect educational gizmos, the better, my daughter has been wearing everything with pockets lately: pants, dresses, T-shirts, and jumpsuits!
Jumpsuits can be worn at colder times of the year, layered with a knit sweater and some tights. In summer months, the pants can be rolled up and the jumsuit will work on it's own or with a little tshirt beneath. An ideal option for a vacation trip, the sea, the ocean, oh, how I'm looking forward to our next trip to the ocean!
Patterns: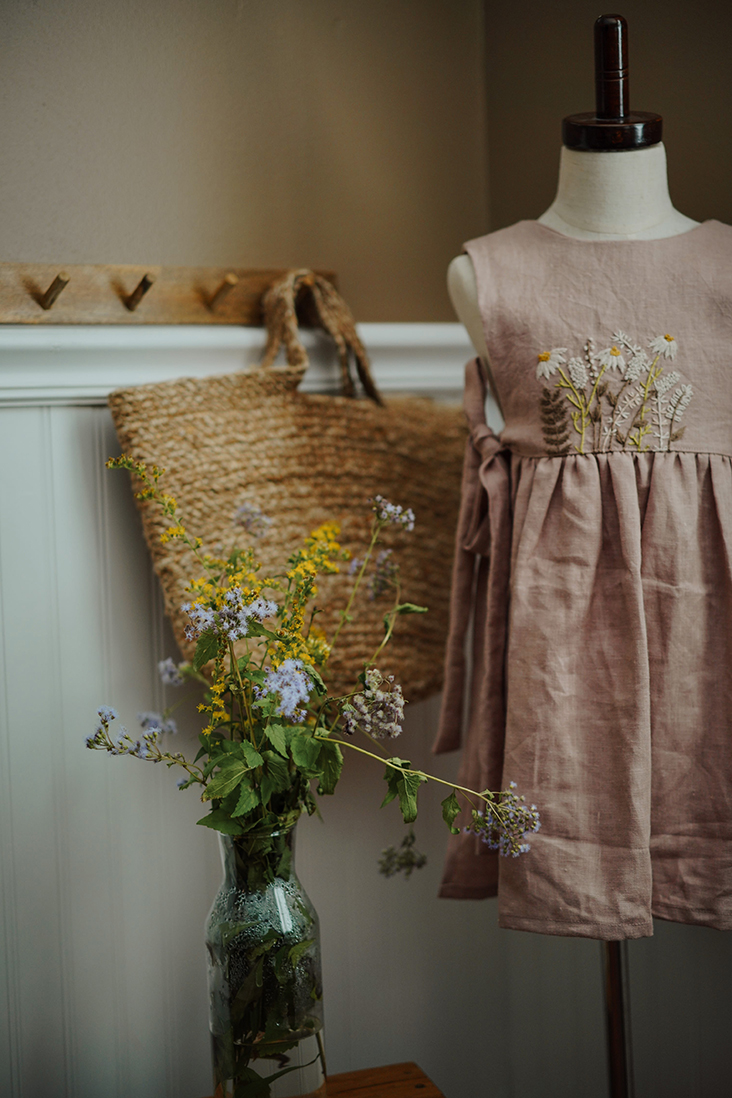 My second favourite make for girls is a sundress, with straps or ties. It can be worn both in summer and winter, worn light in the summer months, layered up for winter, much like the jumpsuit.  Dresses are airy, weightless, will look great in photos, will flow in the wind, and make your little princess the most beautiful girl in the world. Oh, and don't forget to add some practical pockets to store shells from the beach or cones from the forest.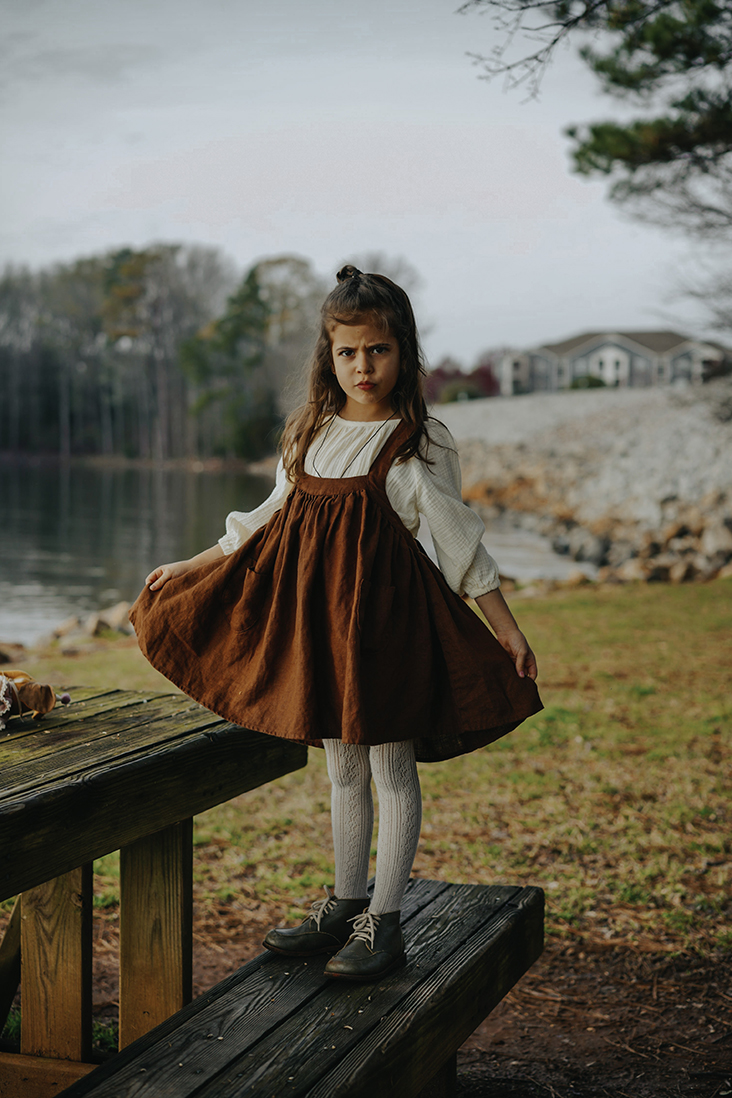 Patterns:
Oh me oh my sewing store on Etsy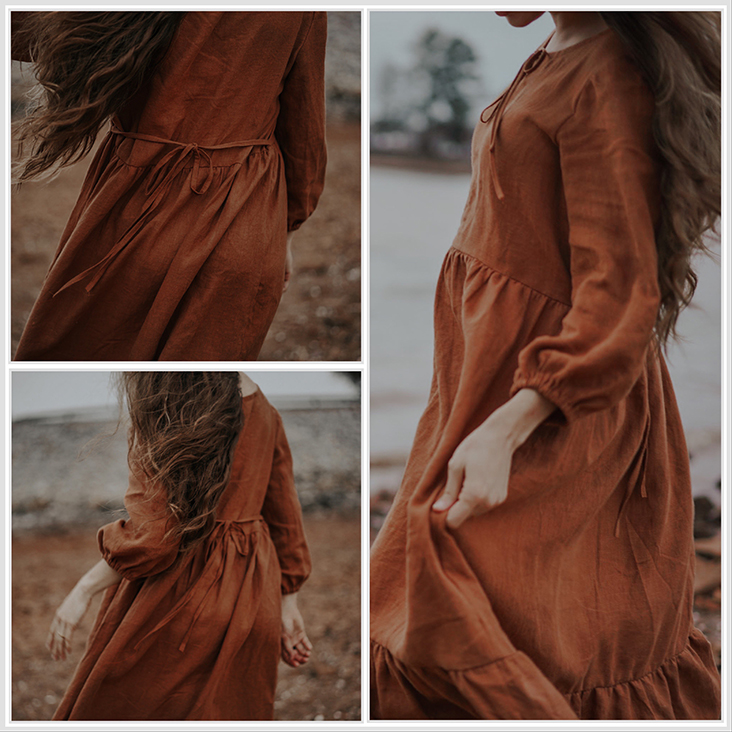 A dress that suits every shape, including pregnant women, this dress is sewn according to a pattern from the company Rooney clothing.
This is a feminine, airy dress where you can play with the details and sew the perfect dress for yourself, you can add a placket with buttons in front or back, or leave the ties, as I did, increase or decrease the length.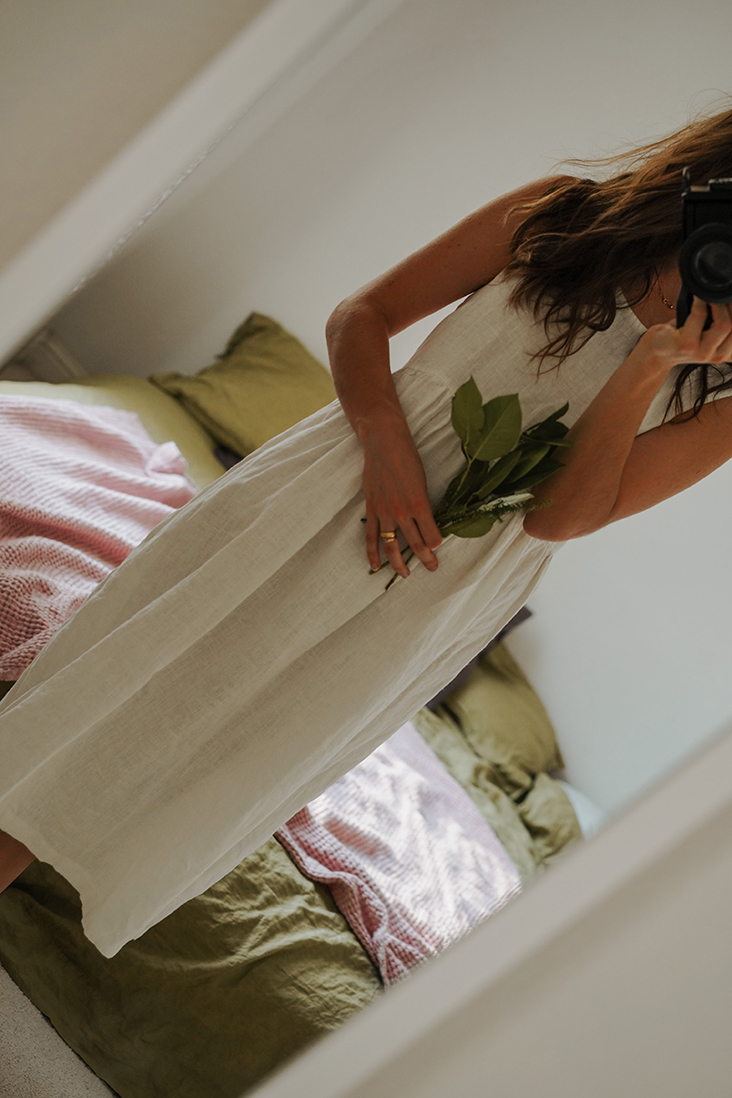 Sleeveless Demeter dress with ties in the back made of bleached linen color (if you have a cold spring, then you can wear various sweaters, cardigans over it) as well as a pair of boxy tops, which will perfectly complement your spring wardrobe!
Slow down and enjoy the simple things in life!
Happy sewing!
Subscribe