The Art Lovers: Charlie Casely-Hayford and Sophie Ashby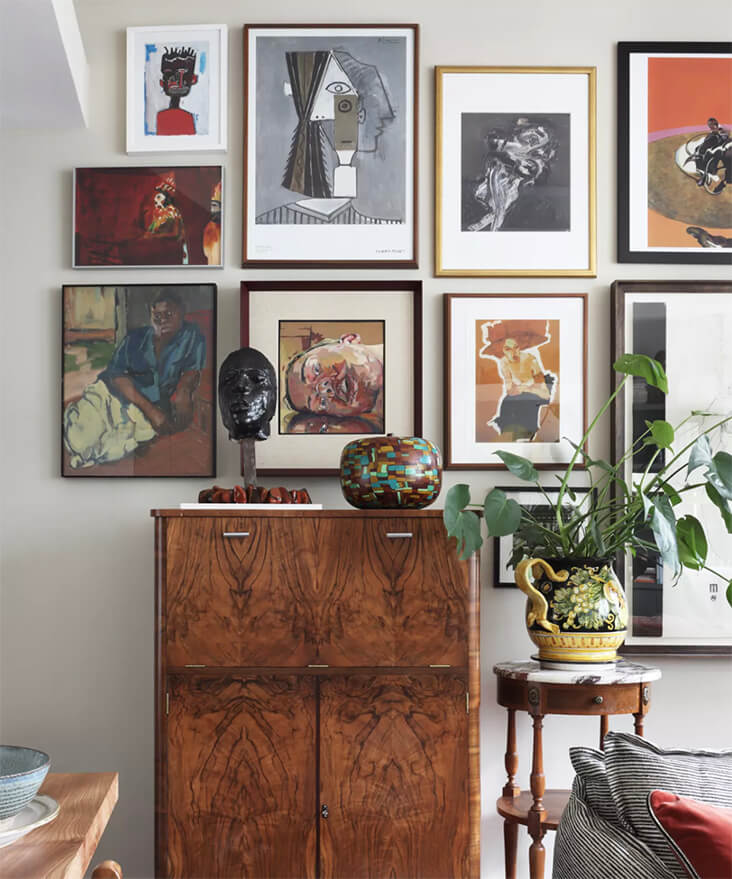 The stylish young British duo Charlie Casely-Hayford and Sophie Ashby both have individual, successful careers – Ashby is a celebrated interiors expert who recently on House & Garden's Designer of the Year 2021, while Casely-Hayford is an esteemed British menswear designer who founded a business with his late father, Joe Casely-Hayford. But what unites them is a mutual appreciation for great art, in all its shapes and sizes. This love of art spills out into their work as designers, as well as colouring the homes they have shared with their wider families.
Ashby and Casely-Hayford both studied art history as students, and this appreciation for aesthetics has gone on to inform the way they live their lives together. Although they have yet to buy their own home, several of their rented abodes have gone on to feature in various magazine spreads, a testament to their team effort in stamping a personal brand into whichever space they come to inhabit. Ashby says it's all about the objects, which can completely transform a neutral space. Art, it seems, is the most important feature, from where the rest of the space can be built. "It's how each room begins," says Ashby about the rich collection of art in their home.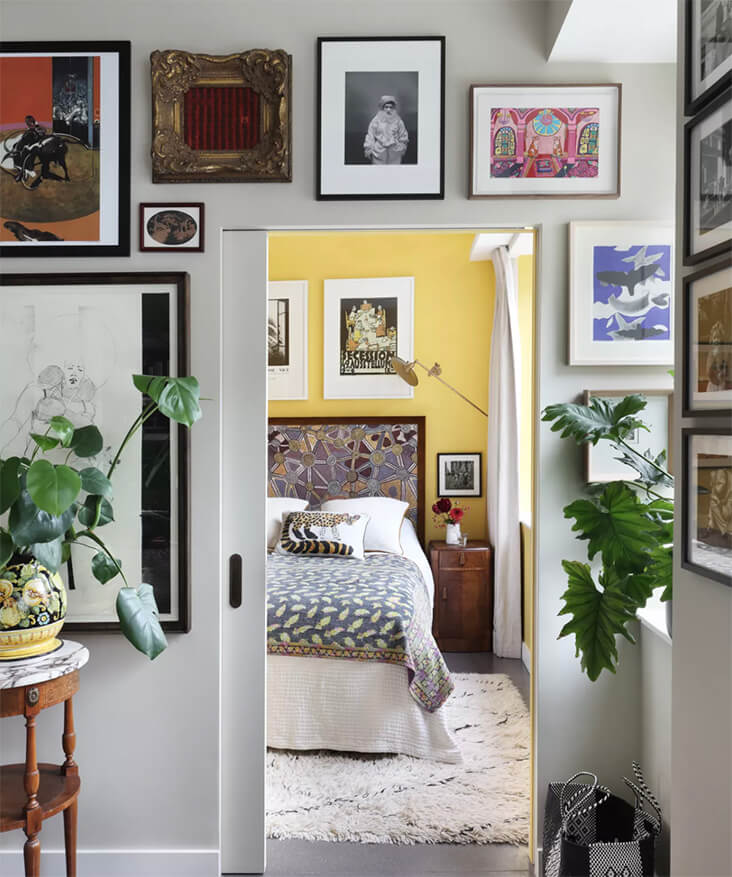 The couple are currently renting a 19th century house in Spitalfields, London until they can buy a home of their own, but they have already injected a quirky sense of style into this rented house with unique objects collected from the life they are building together. This includes artworks by emerging talent, along with printed textiles from Africa and art prints from major gallery spaces. "Whenever we go to an exhibition that we love, we bring framed reproductions back from the gallery," they wrote in a recent interview for British Vogue. Casely Hayford says his father would have called their combined style "harmonious discord," with its eclectic mix of references from all around the world.
The couple have to juggle work around family life, as parents to two young daughters. One trick they have learned along the way to make life, and work, easier is clever storage. "Every piece of furniture can double as storage," says Ashby, "Even the ottoman that serves as our coffee table is actually a chest filled with knick-knacks."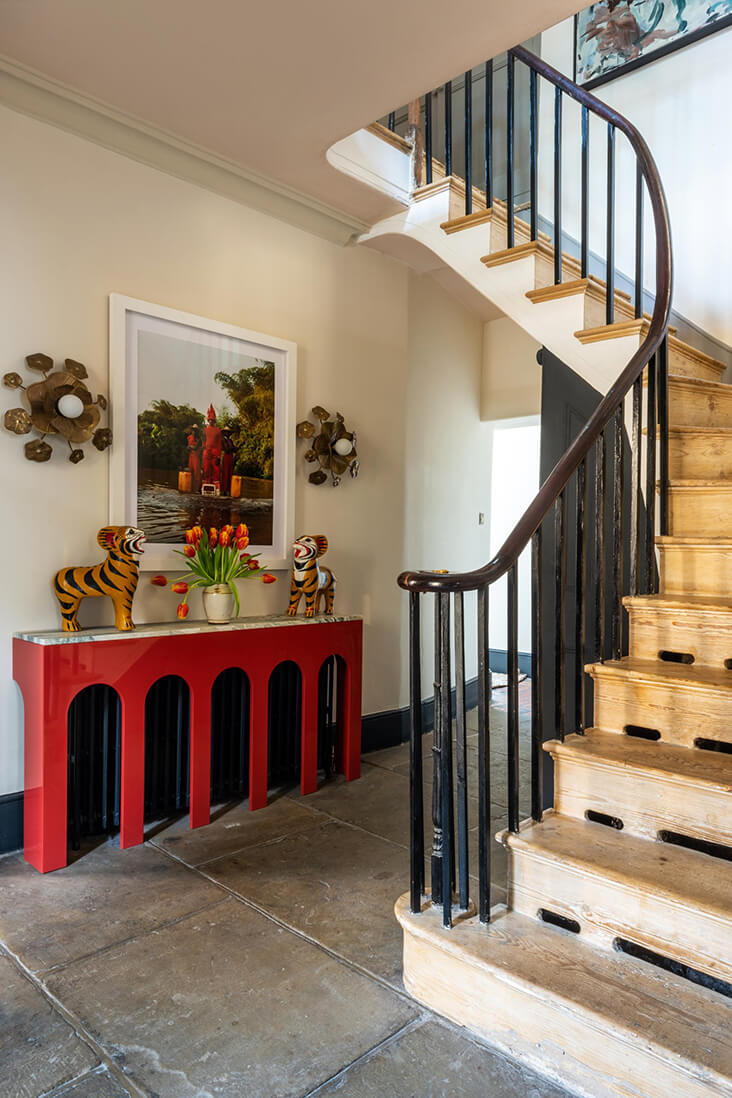 Taking risks comes with the territory in Ashby's role as an interior designer for a range of different clients, but she often has to tweak her personal tastes to meet the demands of clients. Not so with her own home, which has become a showcase of what's possible when you take bold risks with contrasting patterns, textures, prints and artworks. "I probably am a bit more bold when it comes to my own home than with clients," says Ashby, "but sometimes it's good to be able to show them something that might sound a bit frightening. To say, 'look, I've done it, it works'."
As more of a pared back minimalist, Casely-Hayford admits he is sometimes surprised by the choices Ashby makes, noting "it could quite easily just tip over the other way." But when talking about his wife's private study, he sees the perfect balance, observing, "Every time I walk into that room, it makes me feel alive because there's something for me to engage with. It invites conversation."
Subscribe