PATTERN REVIEW: Devin Pyjamas in Linen and Cotton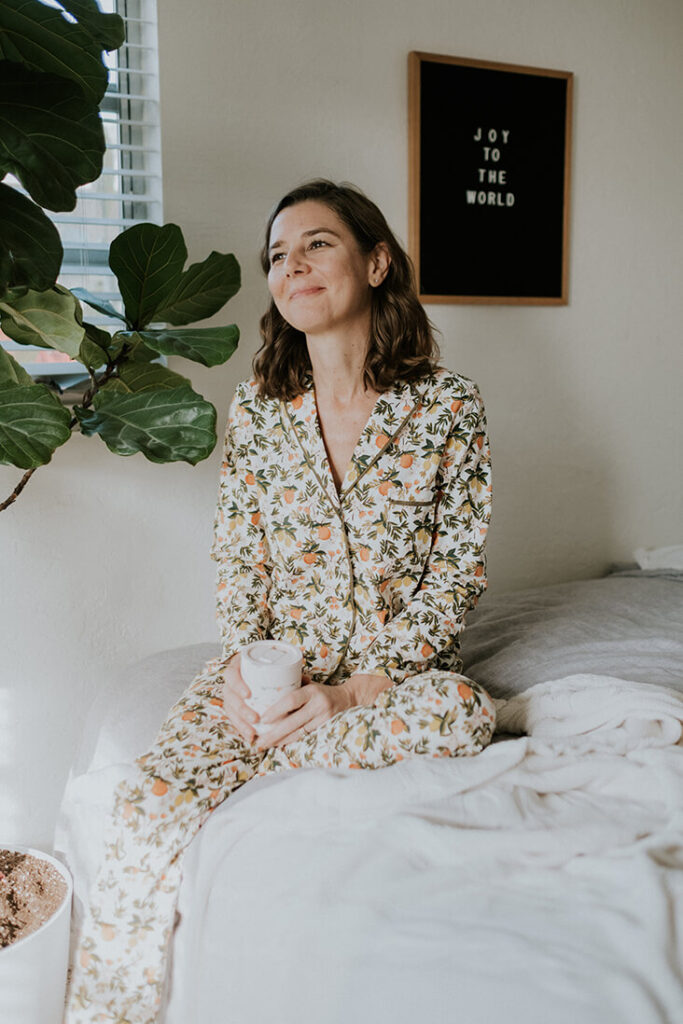 The DEVIN Linen Pajamas are the perfect lounge set to boost your winter comfort! In recent years I know many, including myself, have caught on to the ideals of Hygge (pronounced HOO-GA). This lovely mindset of extreme coziness and comfort brought into every aspect of life was apparently started in the Danish culture. You can find all kinds of inspiration for Hygge on Pinterest or even a quick internet search. The point is, if you're in for the night, a candle is lit, your warm drink is poured and you're in your softest reading chair covered in a blanket, I hope you are also wearing your Devin Linen Pajamas!

If you are familiar with my story, you might know how making one garment usually leads to making three since I have two grown daughters who usually want in on the fun. I did indeed end up making three Devin sets. The first with this beautiful FS Emerald Softened Midweight Linen and then two sets in Rifle Paper Co cotton florals. All three turned out amazing and have us ladies delighted with our new lounge wear.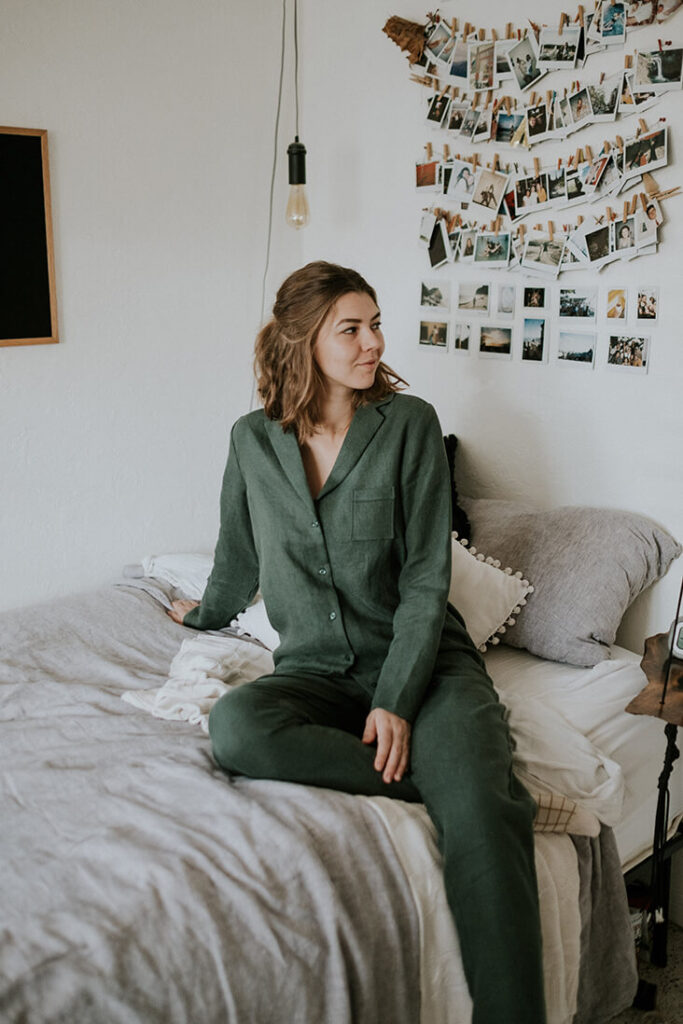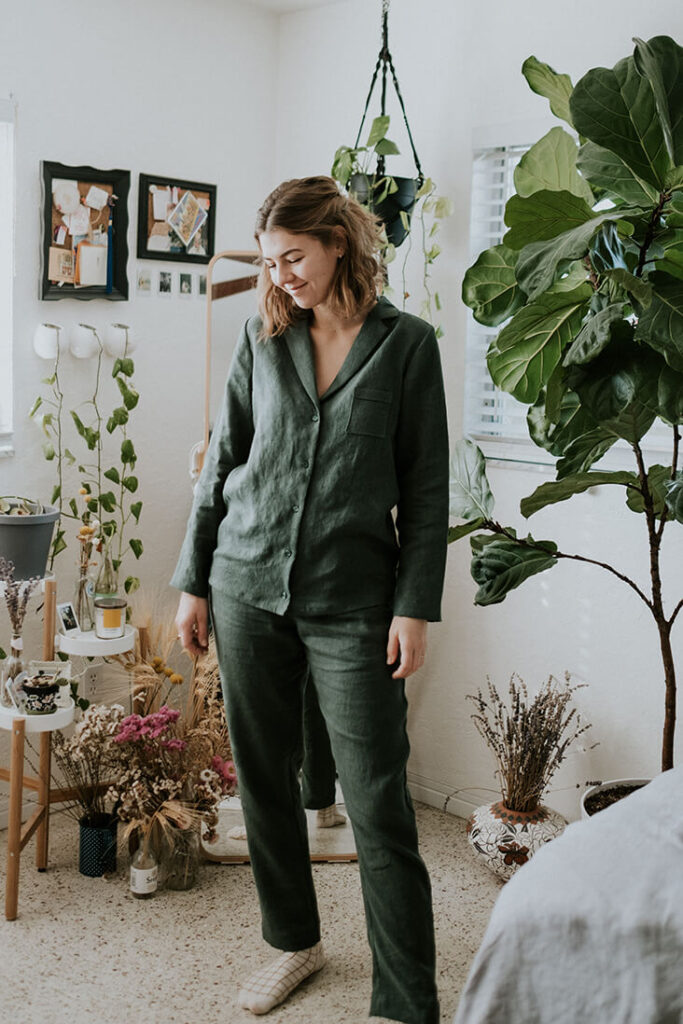 As usual, Fabric-store is so kind to provide a pattern tutorial for the FREE Devin Pattern. When making the pajamas, I chose to start with the pants. They are very straightforward. I am a fan of the French Seam so I used that method on the pant seams instead of the traditional zig zag or serging of the raw edges. The elastic waist was perfect for us but there is also an option for a drawstring provided in the tutorial. Or you can pull my little trick where I made a faux orange linen tie for a little pop of color on the black pajama pants.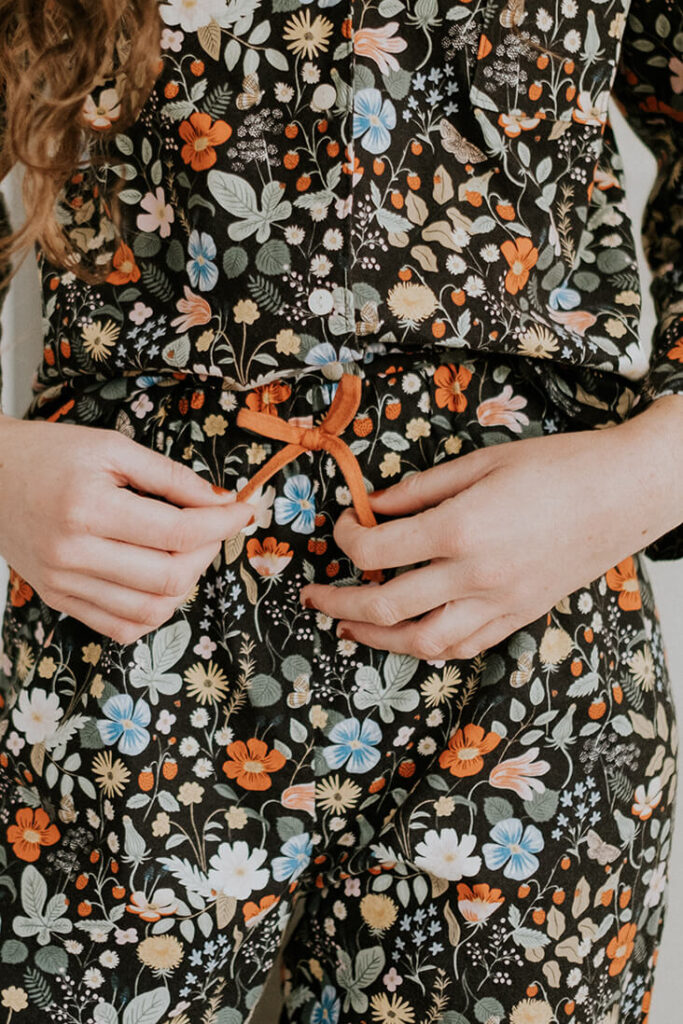 When starting on the top pattern, I encourage you to take your time and read all the directions in the tutorial first. Assembling the notched collar takes some thought to see how it comes together unless you've made this type of collar before. You will need to use both the Devin Tutorial and the Sewing Glossary on Making a Notched Collar Tutorial that is linked for you in the Devin Tutorial. I would not say this pattern is for beginners but that certainly does not mean a beginner couldn't follow the directions with success. Fabric-Store really does well to give you all the tools for success. Even if this Devin top requires a little extra time and thought, it's worth it to level up your lounge wear and add this set to your collection.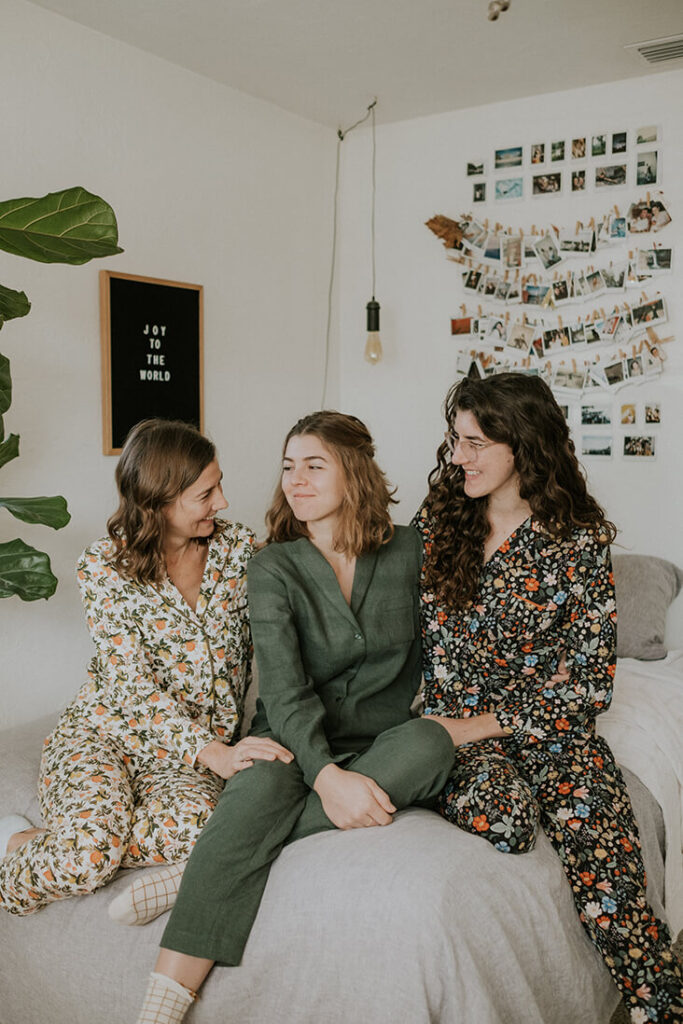 There are so many little details one could add to individualize the design to this already cozy set. The Emerald set is made just as directed and we are very pleased. The black floral has a little pop of contrast color on the pocket and the faux drawstring tie at the waist. With the citrus floral I did my own piping variation and you can too! Fabric-Store included a link for making your own piping as well. This project has a big payoff of winter comfort, I couldn't endorse it more.
Subscribe