Changing seasons, changing wardrobe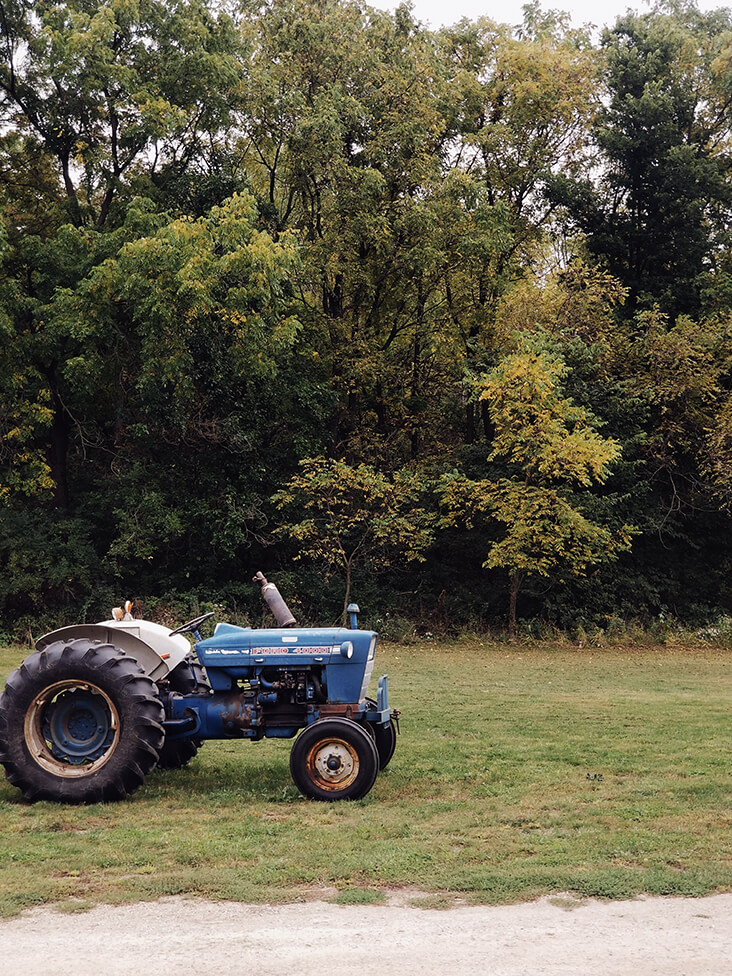 Fall has arrived here on my family's Wisconsin farm. The leaves are changing, the last veggies are being harvested from the garden, and my mom dropped off a batch of my favorite corn chowder (grandma's recipe) on Saturday afternoon.
It's a busy time for a family of entrepreneurs. Harvest season often feels like one last burst of energy before the slowdown of winter. It's a wonderful mix of cool mornings and golden sunny days. We cut firewood, we buy new work boots, we mend our sweaters, all in the name of winter preparation. Occassionaly, we sneak away from our long to-do list for cider donuts.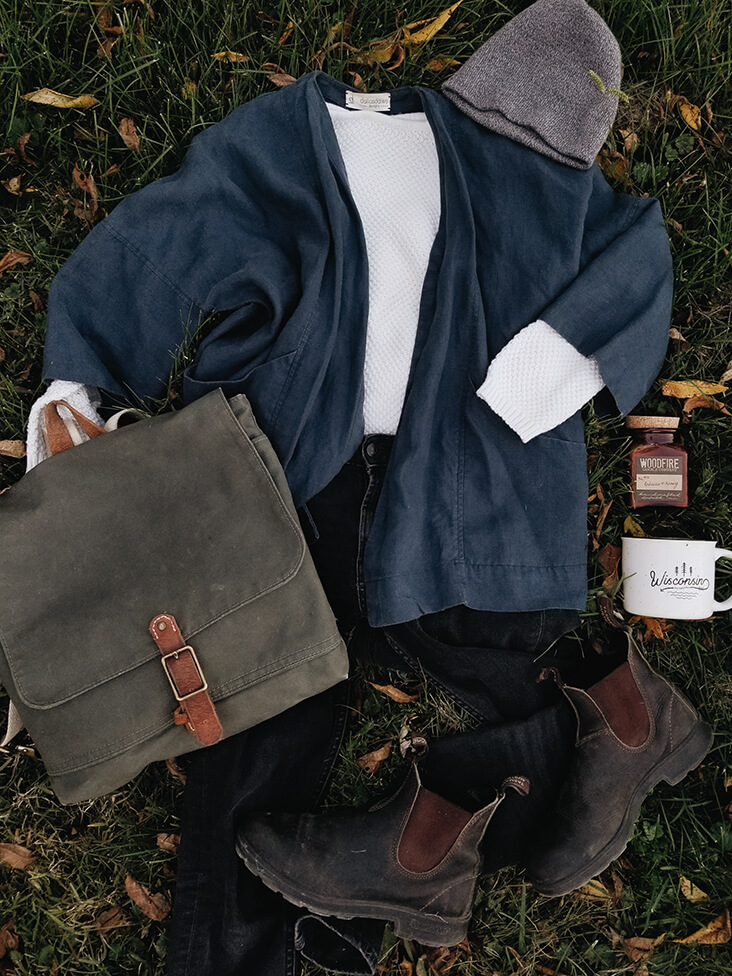 Last weekend, that to-do list consisted of switching my closet from summer to winter. I pulled out my summer clothing bin and tucked away my linen tanks and hiking sandals in exchange for vintage sweaters and insulated Carhartt bibs. I swapped swimsuits for wool socks and dresses for cozy flannels. I kept my linen jackets out on their wooden hangers, mentally marking those as great layering pieces for colder days ahead.
Bin by bin, sweater by sweater, my closet transformed to a new season with new rhythms to look forward to. New memories to make. This type of organization brings me so much joy. It eliminates any irrelevant garment and keeps my closet clutter-free and focused. My mind, too.
Do you organize your closet by season? If you live in a climate with four seasons and crave a more minimal closet, I highly recommend giving it a try!
Happy harvest season from Wisconsin,
Morgann
Fabrics On Sale Right Now