FS Curated by you: Warlene Rene makes a Linen Golden Hour Ensemble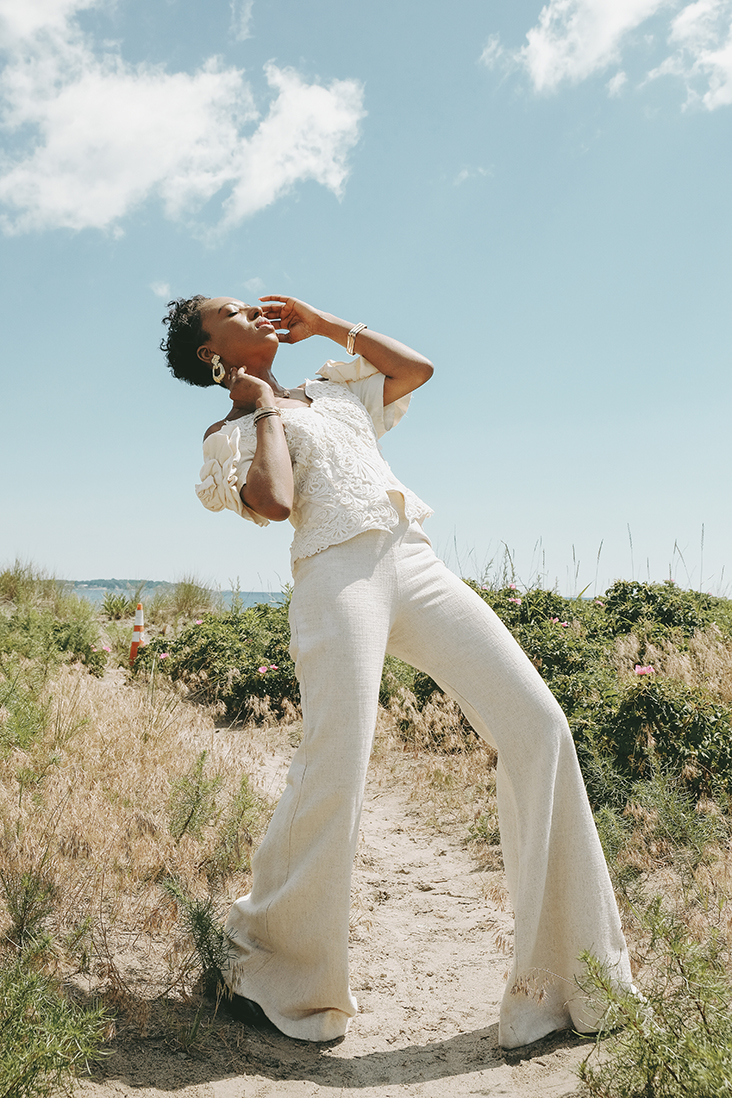 Mother (of four !), maker and owner of two separate businesses with a flair for fashion and style and a depth to her soul, Warlene Rene inspires with both her sense of freedom to explore her potential (wether it be a bridalwear business or running her own fashion label) and hard graft. Warlene has chosen to use AUTUMN GOLD FS Signature Finish 100% Linen to make a draped skirt and a top of her own design.
Tell us a bit about yourself and what you do.  
I do three very creative things. I have a bridal business called The Glamouring. It's seasonal as I live in the New England area. I work on bridal gowns, prom gowns, and pageant gowns doing alterations and custom work to them. I also design a line of clothing using mostly linen that I sell locally. When time allows I also am able to sneak in styling fashion shoots.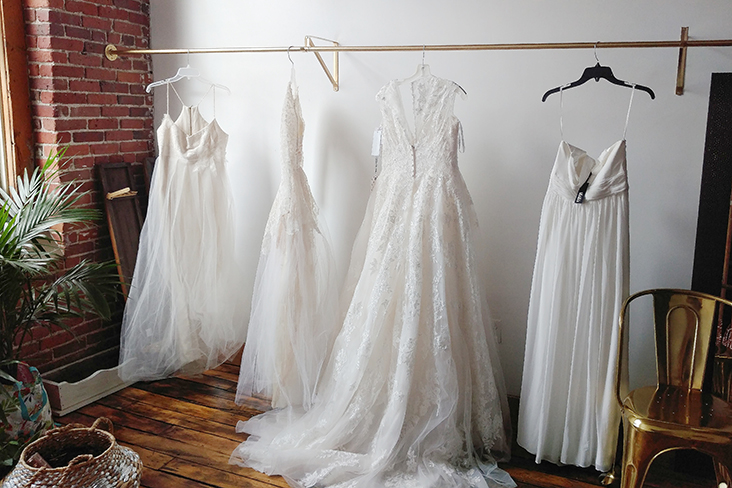 What do you love most about having your own business?
Owning my creativity and to express it the way I see fit. I love that I can bring to life something from my thoughts and imagination and I know it will be unique and unlike anything else.
Can you talk us through a failure or a setback in your business that you learned from or an experience that helped improve your business. 
When I started my own bridal business a few years ago I just wanted it to work and sustain it financially, so I would take in any work to stay afloat. I remember staying up till 3 am a lot of nights dealing with alterations I realistically didn't have time for, or saying no to a customer that I didn't feel 100% about right at the first meeting. I've learned that you really have to discern the right business to take in and learn to say no. You also have to be realistic with how much your business can take it, especially if you do not have a team to fall back on at first.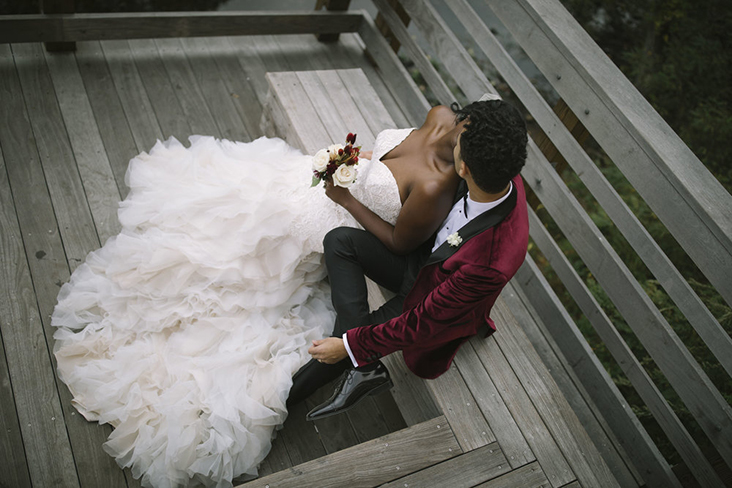 What do you like to listen to when you're working (and why)?
If I'm working I love to listen to classical music, jazz, a good podcast, or books on audio. Those choices are my fave while working because it gives me clarity and gives off an upbeat vibe, which for me is crucial. An audio book I have on repeat is: 'Think and grow rich' by Napoleon Hill, it's my favorite book.
As a child, what was your first encounter and memory of beauty?
My mother, she had the most amazing vintage dresses and she wore them well! She never dressed up often, but when she did, she was stunning! Her closet was one to go through for sure whenever I could sneak in.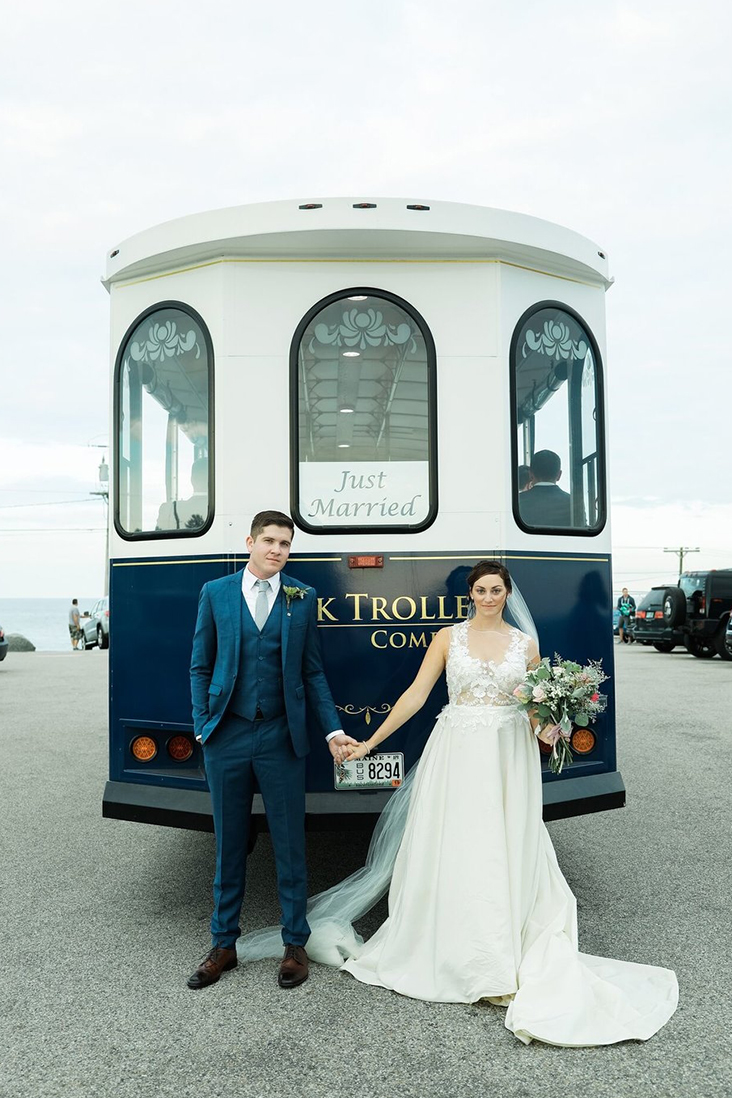 Where is home and how does it affect what you do?
Home is where my children are, it affects me in the biggest way, because I have them I know I have to keep getting better and hold my responsibility of being their first role model. I show this by my hard work and forcing them to make their own decisions and to be creative, to be different. It's the way I also live.
What was the first thing you ever remember making on your own? Tell us about this memory.
It was horrible! I didn't fully understand textiles and the right fabric for the right project etc. I got the fuchsia canvas fabric and though I was going to make amazing trousers. Well they were awful fitting and stiff as you could imagine. I will say, I was proud of myself for actually finishing them, before that I threw everything away at the first mistake.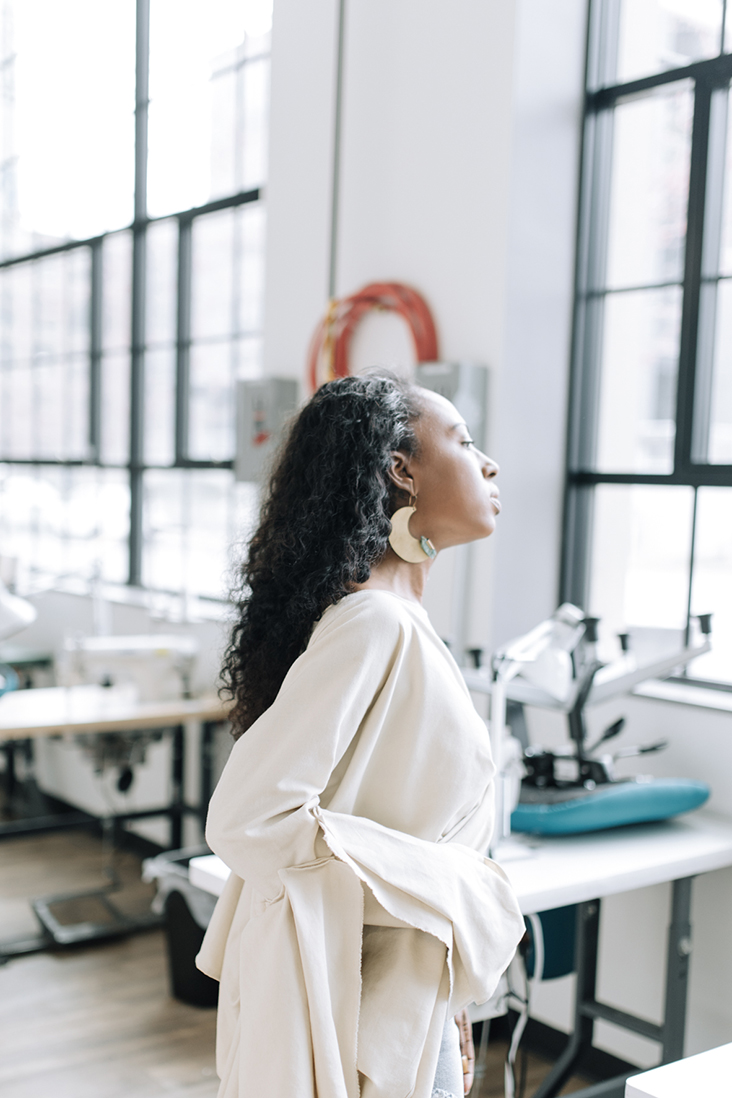 Who are your muses and inspiration?
From the past designers Elsa Schiaparelli and Yves Saint Laurent. Modern day inspirations for fashion are Stockholm street style and architecture and nature.
How do you balance motherhood and the importance of staying creative?
I never want to lose myself. My kids are everything to me, so I prioritize my well being first because without that I can't care properly for them. I always have to create. Recently I scored an amazing office space where I can get my sewing done outside of my home. It allows me personal creative time and to come home and focus solely on being home and being present for my kids.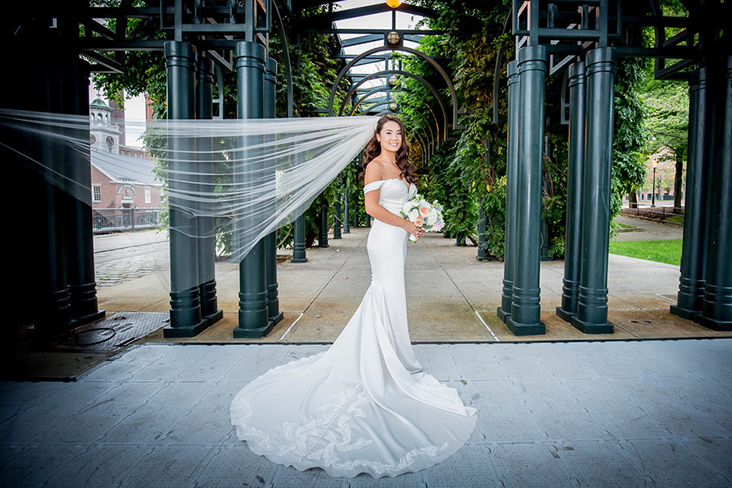 Do you have a community of crafters/ makers around you or do you find you are on your own?
Not locally, that is something I am working on, there is a lot of amazing creatives in the Boston area, I'm just making my way to the scene. However, on social media I have an army of what I call my sew sisters. They are amazing and such awesome cheerleaders. Without them, my online presence wouldn't be the same! We are always there for each other and have so much in common.
What does success mean to you?
Success means being able to be comfortable pursuing my dreams and reaching my goals. Having a vision and actually executing are entirely separate things and I'm always reminding myself of this when I'm stagnant. It also means having the heart to walk away from things that are not working, so that I can eventually make it down my own path to success. At times my goals need to be readjusted to be more realistic to my journey. As long as I understand how to juggle opportunity and keep at it, I'll be successful.
What have you chosen to make out of FS linen and why?
I made a gorgeous draped top and skirt in AUTUMN GOLD FS Signature Finish 100% Linen. They can be worn together or separate. It's how I design most of my pieces. I was inspired by the waves of the ocean and the golden hour. The movement of the linen and shape it takes while in movement remind me of waves. The color is my favorite because I love the sun! There was something so serene and so fitting to shoot this during the golden hour and at the ocean. I also love the ocean and its tones.
Fabrics On Sale Right Now