Lois Paperbag Waist Pants Tutorial and Free Pattern
If you are looking for a trouser style which is both comfortable and feminine, then you'll love our high-waisted Lois pants with a beautiful paperbag effect around the waist. They are like your favorite pull-on trousers, only prettier.
On top of being versatile, sexy and comfortable, they are flattering and ideal for accentuating an hourglass shape. The cinched waist is balanced by the elongating effect of the pant legs allowing the fabric to flow and cling gently to curves.
With their looser fit, these paperbag pants looks gorgeous when styled with more fitted tops for balance and a more proportioned look. It helps the paperbag-waist detail stand out and you don't want to hide it, you want to show that off!
Download your free multi-sized pattern, pick your fabric and follow this super easy tutorial to make your own pair of Lois pants!
Materials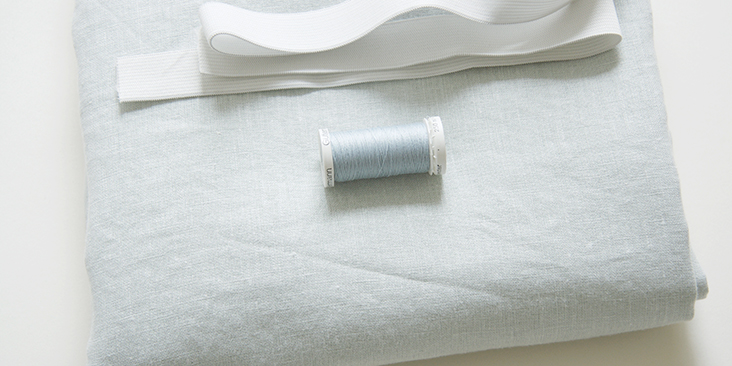 For our sample size S/M pictured in this tutorial, we used 2 yards of IL019 DOVE Softened Medium Weight Linen
Refer to the yardage table in the PDF pattern to determine the exact amount of fabric you will need to make this pair of pants.
Matching sewing thread, 1 yard of 1"-wide elastic
Tools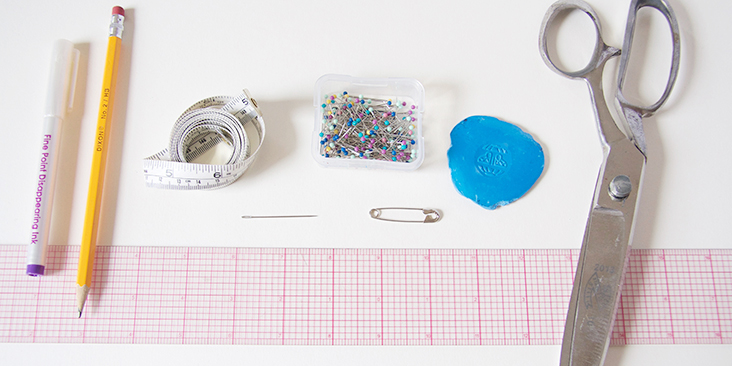 Scissors, pins, ruler, chalk, fabric marker, safety pin, measuring tape, sewing machine
Difficulty
Beginner
Sewing Time
3-4 hours
Pattern
You can access the multi-sized printable PDF pattern by following this link HERE. All seam allowances are included. The model is wearing size S/M. Please note that these pants have an intentionally roomy fit.
Remember to transfer all the notches onto your fabric.
Steps
Note: Prewash your fabric and tumble dry it until it is still slightly moist, dry at room temperature. Iron the fabric so it is easier to work with.
1. The very first thing to do is to attach the inseam pockets. Follow this step-by-step tutorial and place your pockets between the two pocket notches provided in the pattern.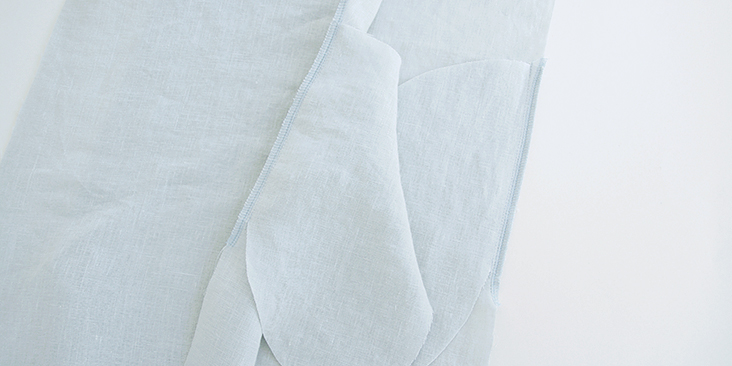 Note that each pocket should be "sandwiched" between each pant front piece and the corresponding pant back. Notice how the front and back are a little different. The back is cut a little deeper in the crotch to allow for sitting.
2. Pin right sides together and sew along side seams and the pockets all in one seam at a 3/8" (1 cm) seam allowance. Serge or zigzag the raw edges together to prevent the fabric from fraying. Press the finished seams and pockets towards the front.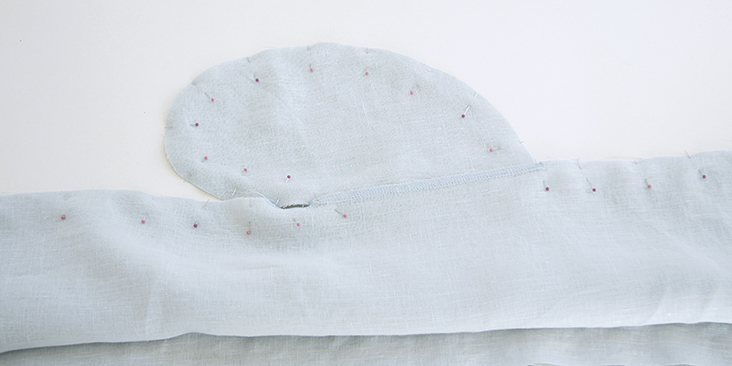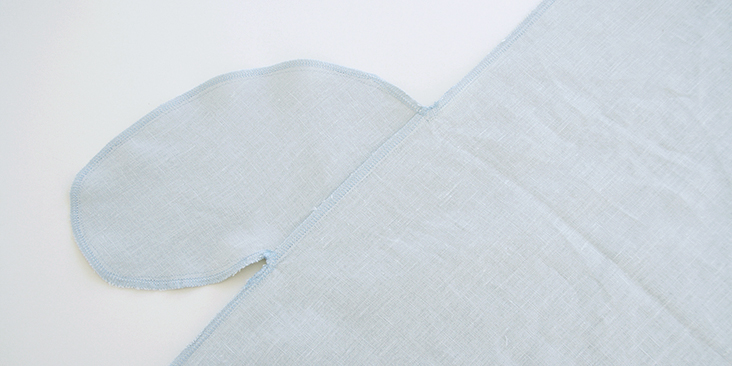 3. Once you've attached your pockets and finished sewing the side seams, pin and stitch front leg to the corresponding back leg at the inseam right sides together. Finish the seam using your preferred method and press towards the back.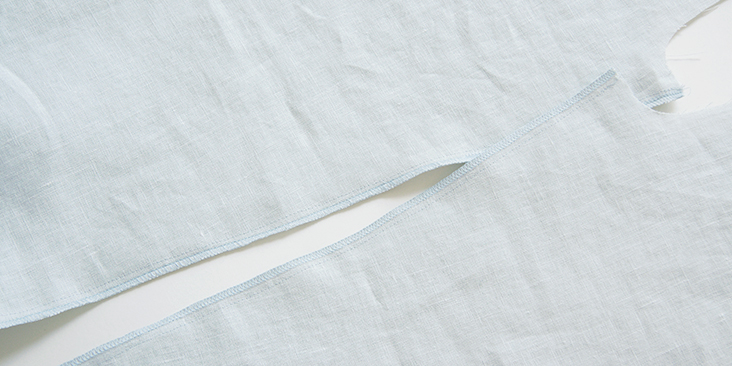 4. Turn the right leg right side out and slip it into the left leg.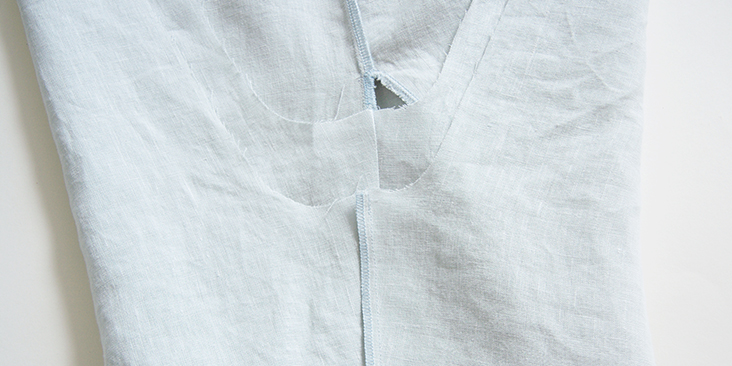 5. Pin the crotch seams together matching the side seams and inseams.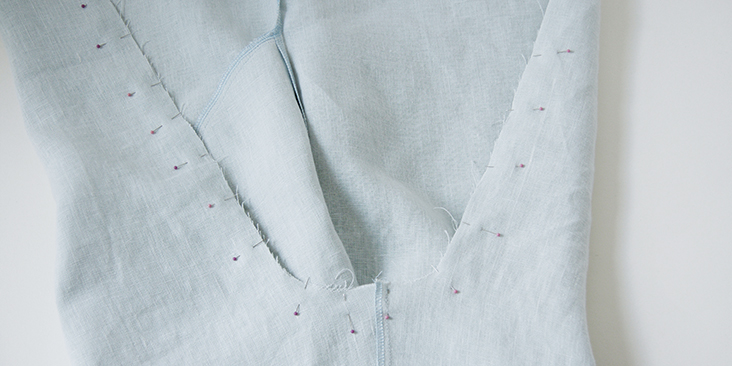 6. Sew along the crotch seam at a 3/8" (1 cm) seam allowance. Serge or zigzag the raw edges together and press towards left leg.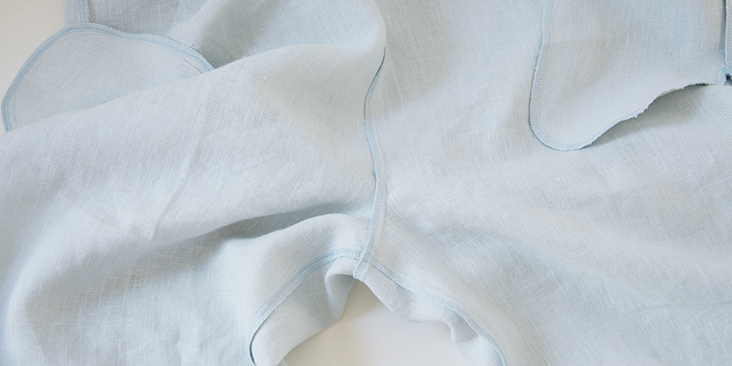 Now that your legs are assembled, you need to create a paperbag waistband with an elastic casing. We have a great tutorial about different types of elastic waistbands HERE that you can consult for more detailed instructions.
7. Press the raw edge of your fabric under 3/8" (1 cm) to the wrong side.
Then measure 3 ¼" from the waist edge and fold down the fabric and pin.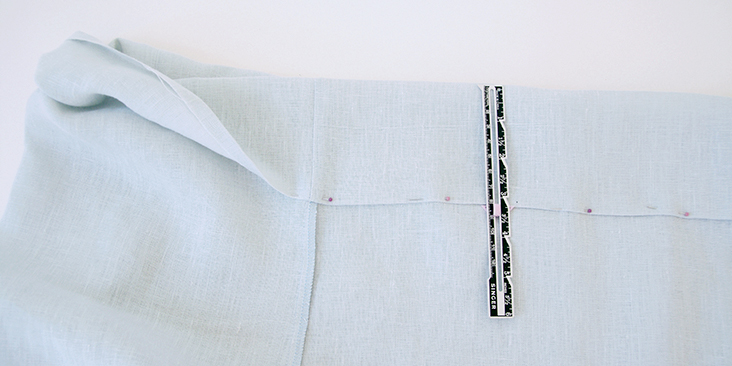 8. Stitch around the lower edge of the casing, 1/8" from the bottom edge, leaving a small (about 2" wide) opening for the elastic to be inserted. Remember to backstitch at both ends.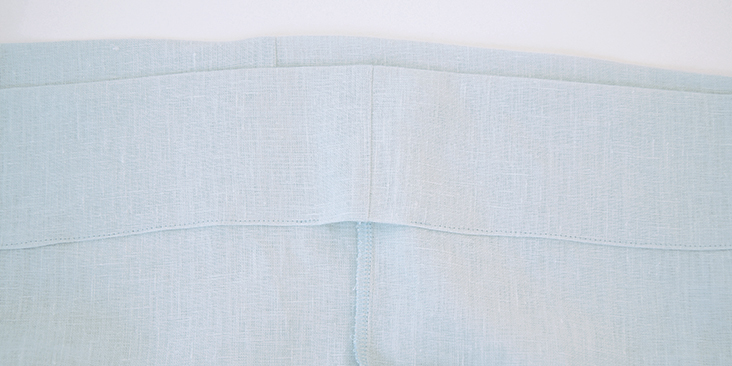 9. From this stitchline, measure up 1 1/8" and run a line of stitching there around the entire casing, no opening needed. You can either draw a line on the wrong side of your fabric, or follow the crossgrain to keep the same level around the entire waist.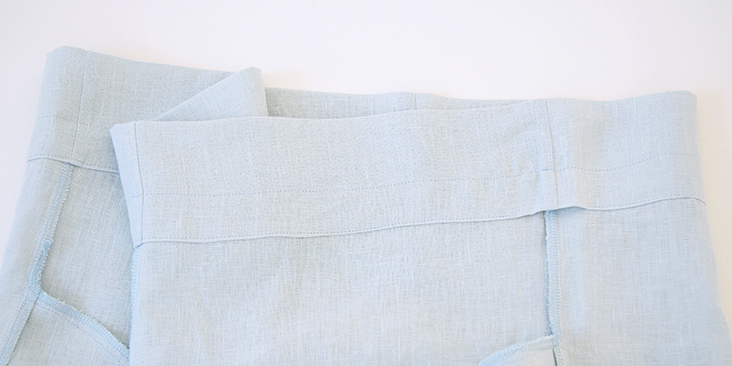 10. Using your safety pin, insert the elastic (cut to a comfortable length plus 1" seam allowance), stitch the elastic ends together and close the opening.
Here is your pretty paperbag effect!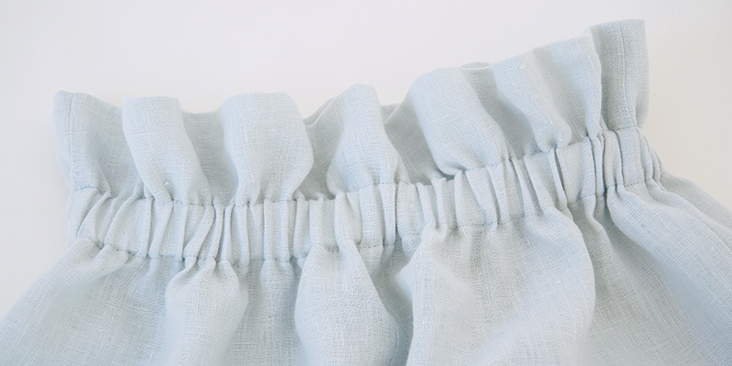 11. Lastly, finish the legs with a rolled hem. Fold the fabric twice towards the wrong side, 3/8" to 1 inch, press, pin and stitch.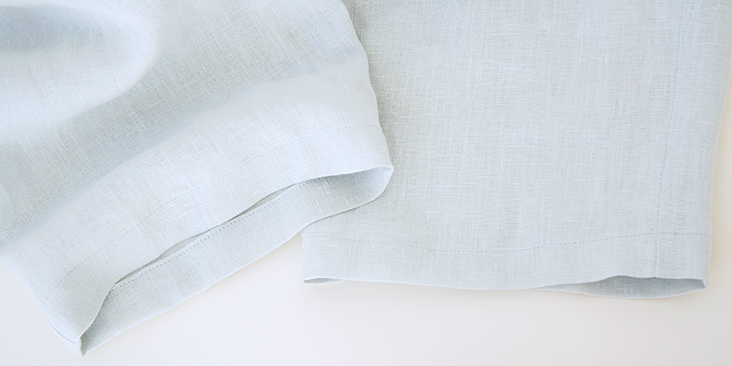 Et voila! You are all done!
We love seeing what you make! Don't forget to share your pictures and tag your creations with #FabricsStoreLoisPattern hashtag.
Browse our selection of linen fabrics and find the fabric that inspires you for this project!
Subscribe