Sewing Glossary: How To Sew Inseam Pockets Tutorial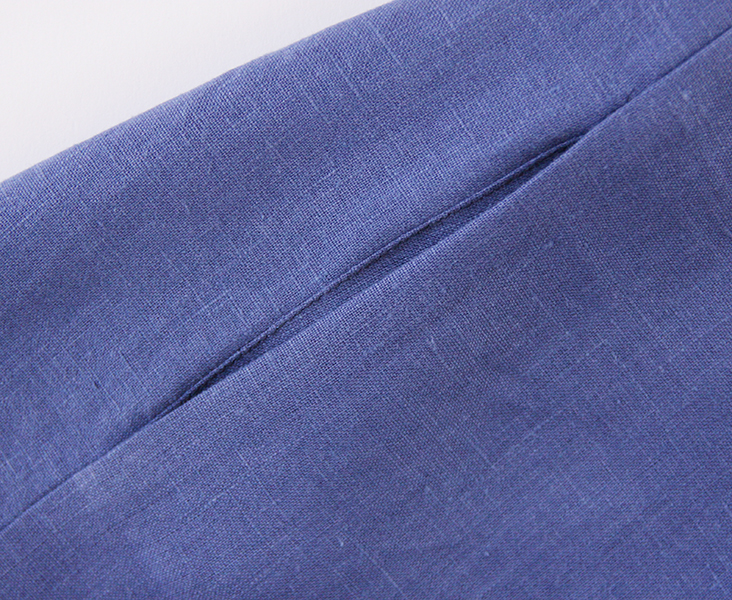 Inseam pockets are the type of pockets that are hidden in a seam of your garment and are entirely enclosed by the outer layers, leaving no visible edges, stitching lines etc. They are primarily, though not exclusively, used on dresses, skirts and some pants.
Inseam pockets add so much functionality and comfort to any garment and they are very easy to sew. You can easily add them to any patterns or even existing garments that have side seams.
Follow this easy tutorial and you will be able to add inseam pockets to any creation you make!
Materials & Tools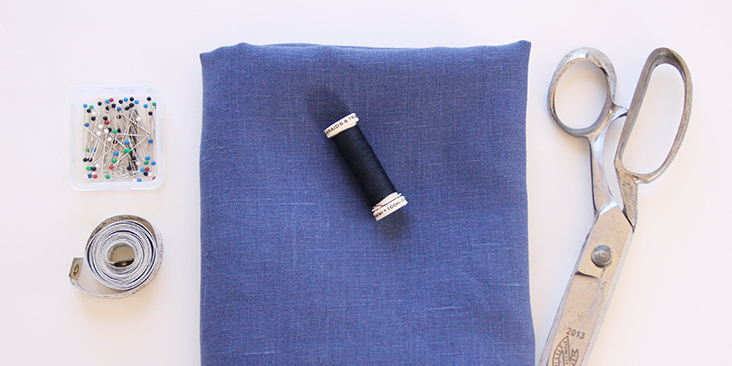 Fabric of your choice (we are using our medium weight IL019 ROYAL BLUE Softened linen)
Matching sewing thread (for the purpose of this tutorial we have used a darker colour thread), scissors, ruler/measuring tape, pins, fabric marker/chalk, sewing machine
Difficulty
Beginner
Pattern
You can either draw your own pocket or use our printable template HERE. With this template, your finished pocket will approximatively measure 10″x 6″ (25,5 x 15 cm)
Make sure that you have two pairs of 2 mirrored pieces for each pocket. The best way to get your pockets right is to fold your fabric in half and then pin the template an inch away from the fold. Cut through both layers of fabric at the same time and don't add the seam allowances as they are already included in the template.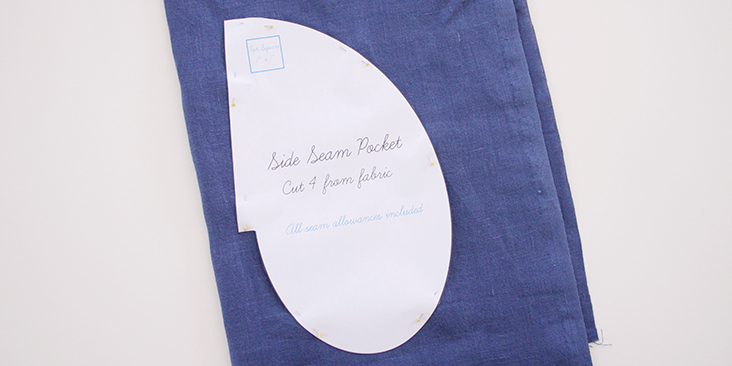 Steps
Note: To avoid shrinking and wrinkling, prewash your fabric and tumble dry it until it is still slightly moist, let it dry in room temperature and then iron.
1. Before you can start sewing, you need to finish the rounded edges of all four pocket pieces with a serger or a zigzag stitch in order to prevent the fabric from fraying in the future.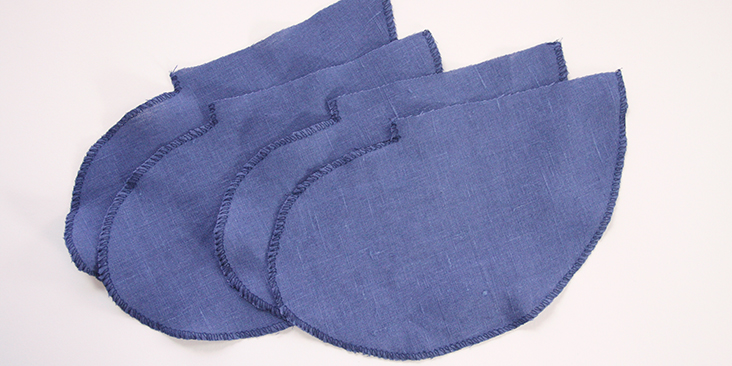 2. Usually, your pattern will give you indications where to place the pockets but if your pattern doesn't call for inseam pockets or you want to add them to one of your own creations, then it's up to you to decide where to place them. Try on your unfinished garment and determine the best spot.
Let's say you want your pockets to sit 3" below the waistline. Take your ruler or measuring tape and measure 3″ on both sides of your garment's front and back panels. Make a mark on the right sides of your panels with a contrasting pin or a chalk/fabric marker.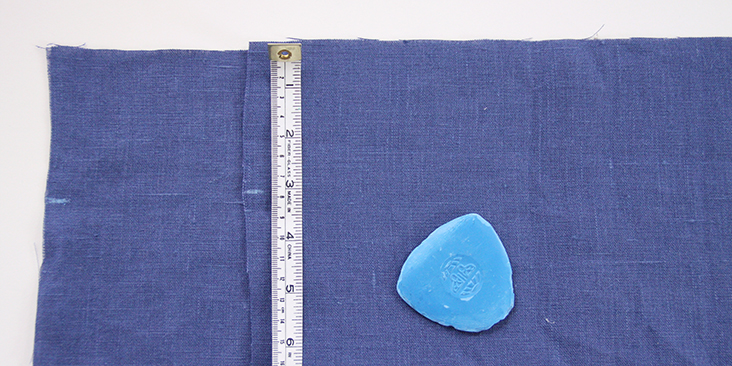 3. Pin your pocket pieces to the fabric right sides together starting from the mark that you've just made.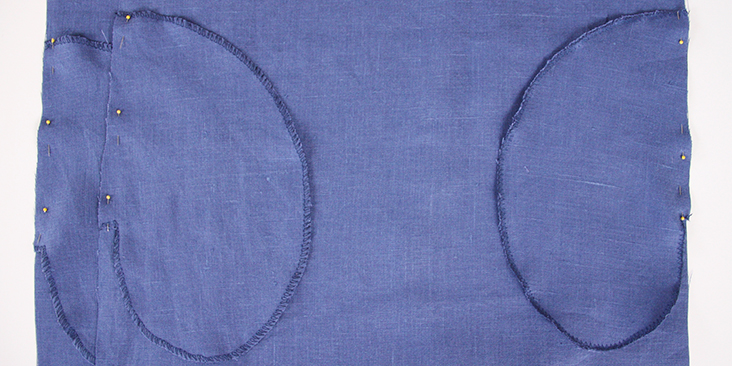 4. Stitch your four pocket panels at a 3/8″ (1 cm) seam allowance. Remember to backstitch.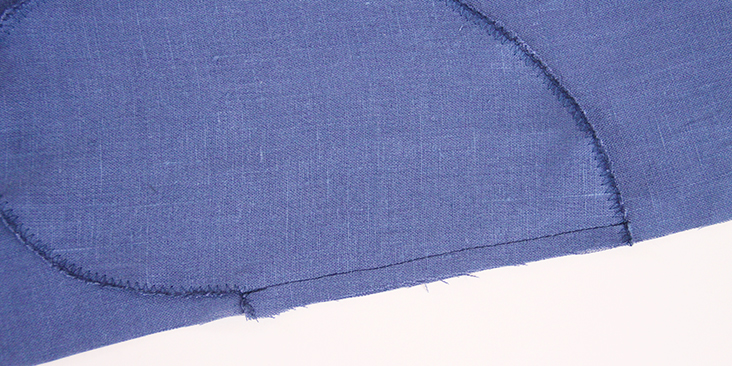 5. Serge/zigzag the side seams together to finish the raw edges.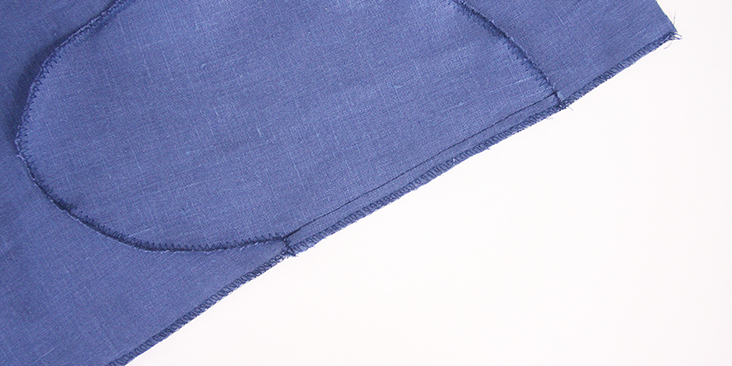 6. Press the pockets open so that the right sides are all facing outwards.
7. If you want to make sure that your pockets won't show on the outside, you can topstitch them to the panels 1/8″ from the seam. It only takes a couple of minutes but gives a neater pocket and a more professional result.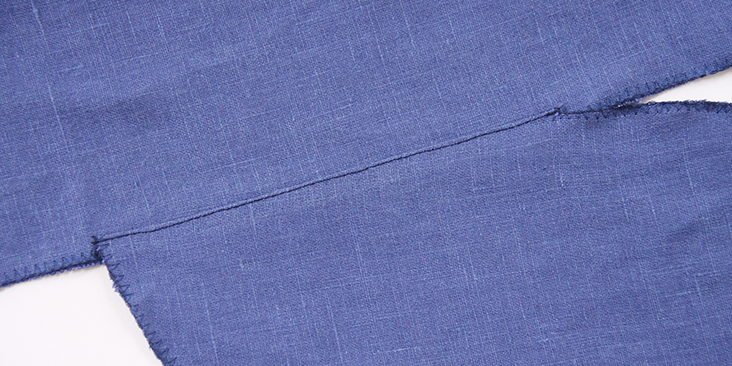 This step is optional so you can skip it if you don't feel like doing extra work.
8. Pin the front and the back of your garment right sides together. Match up the side seams and the pockets.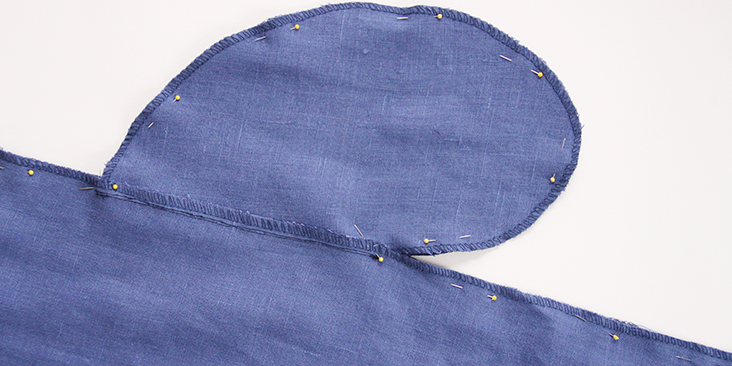 9. Sew down the side seams and the curve of the pockets at a 3/8″ (1 cm) seam allowance.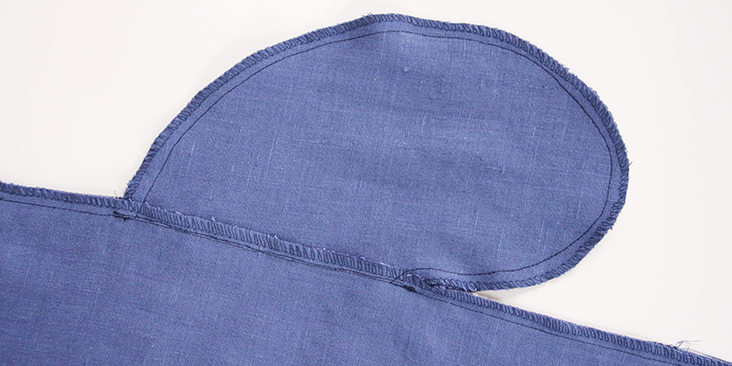 10. Lastly, press the seams and the pockets towards the center front of your garment and you are all done!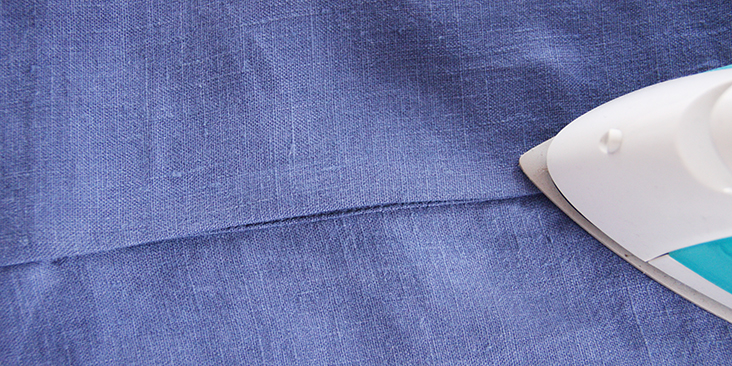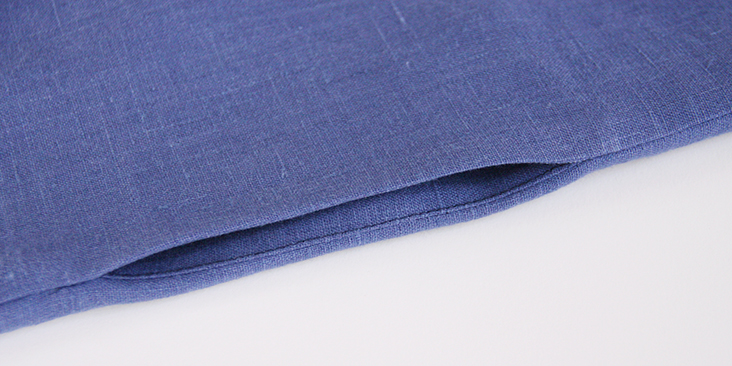 Use this method to add inseam pockets to the side seams of any garment!
Have a browse through 

our selection of linen

and see which of our fabrics inspire you to use your new skill!
Subscribe