One Yard Sewing Project: Phoebe Essential Linen Tank Tutorial
(Worn here with our crisp linen pants, tutorial HERE)
Your most essential basic top is here! Phoebe is a simple linen tank both a versatile and essential staple for every wardrobe. Light, breezy, relaxed and sure to keep you cool all season long!
It is also a great first project for beginners. No darts, no buttons, no zippers – what could be better! Something to make again and again, practicing and honing new skills. Moreover, it has so much variation potential. With just the included pattern you can make a cute little tank or lengthen the hem and make a stylish tank dress.
We are really excited to share this multi-size printable pattern with you and we hope you'll love it just as much as we do!
Materials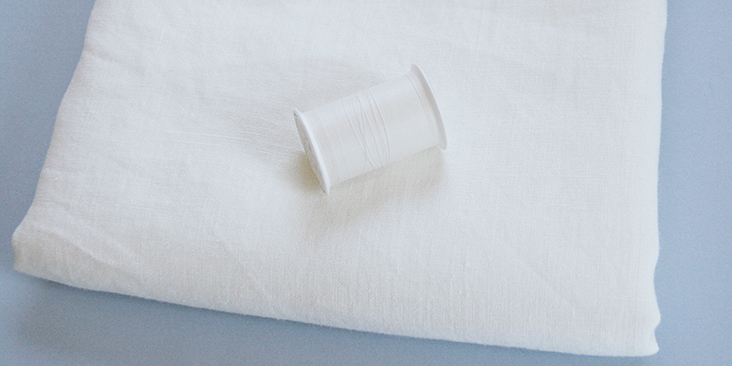 1 yard of IL019 BLEACHED FS Signature Finish Medium Weight Linen
Matching sewing thread
Tools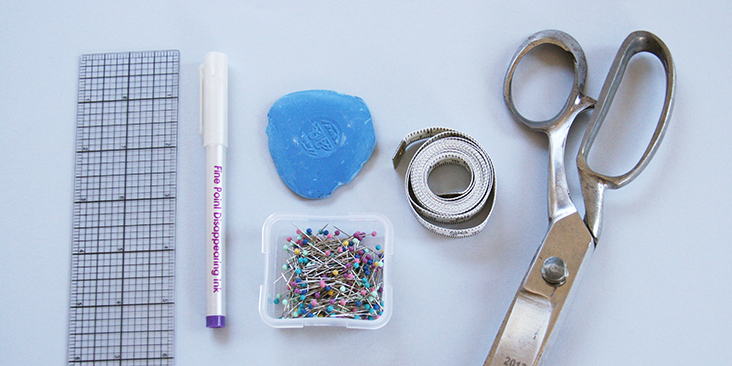 Scissors, pins, ruler, fabric marker, measuring tape, chalk, sewing machine
Difficulty
Beginner
Time
2-3 hours
Pattern
You can access the multi-sized printable PDF tank pattern by following this link HERE.
Please note that you'll also need to cut three continuous strips of fabric on the bias 1.5″ wide: one for the neckline (26″ long) and two for each armhole (24″ long). For more instructions on how to cut your fabric on the bias please follow this tutorial.
If you need help adjusting the pattern for a fuller bust, we have a great Full Bust Adjustment tutorial HERE.
Steps
Note: Prewash your fabric and tumble dry it until it is still slightly moist, dry in room temperature. Iron the fabric so it is easier to work with.
1. Pin your shoulder seams right sides together.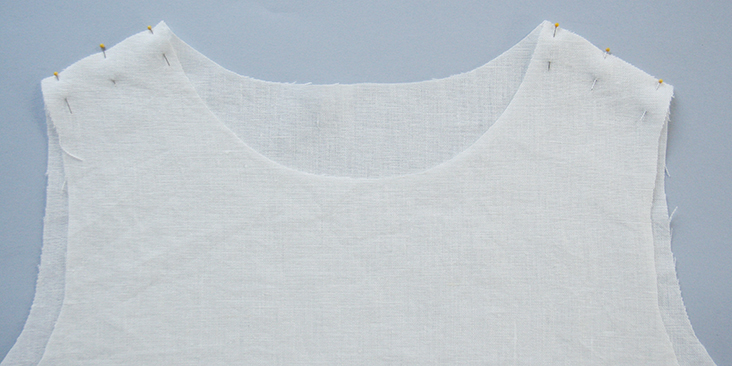 2. Sew at a 3/8" (1 cm) seam allowance and trim the raw edges to 1/4″ (6 mm).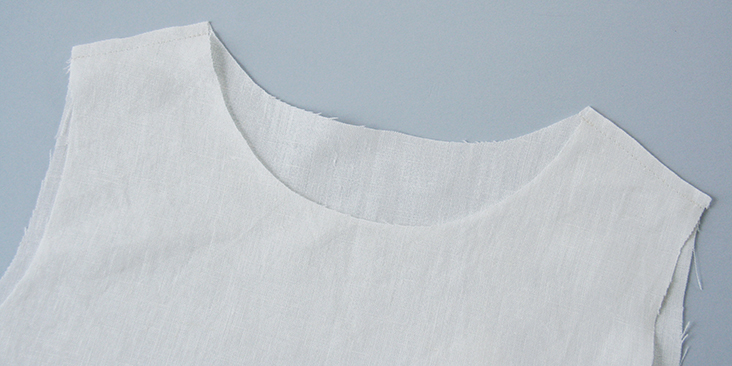 3. Serge or zigzag the raw edges together to prevent the fabric from fraying. Press the serged/zigzagged seam allowances up towards the back of your tank.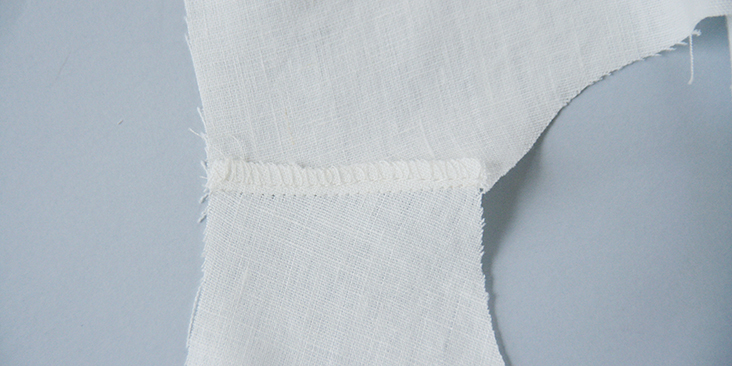 4. Bind the neckline following this step-by-step tutorial HERE.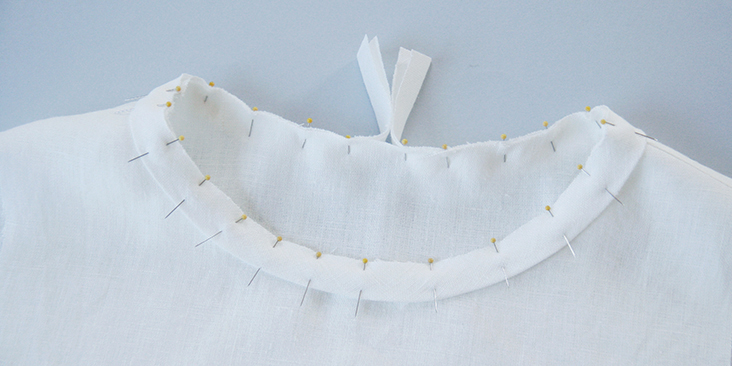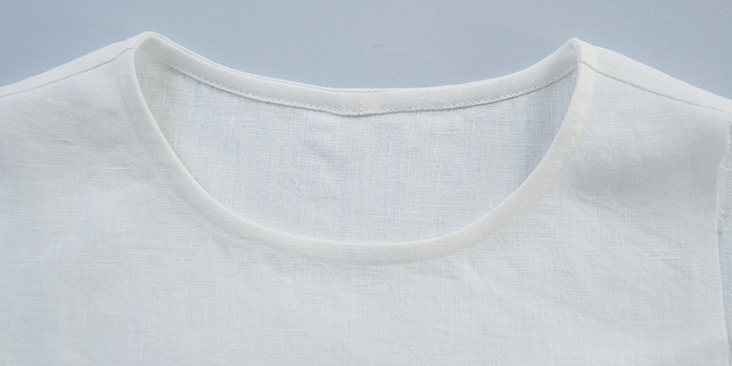 5. Now pin the side seams right sides together.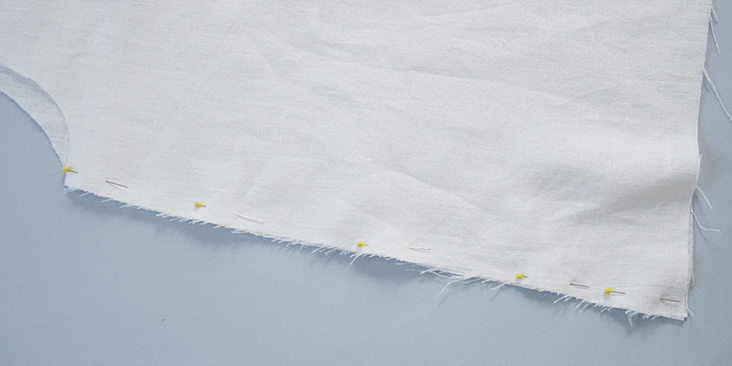 6. Sew the pinned edges at a 3/8″ (1 cm) seam allowance. Then trim to 1/4″ (6 mm), serge/zigzag the raw edges together and press towards the back of your tank.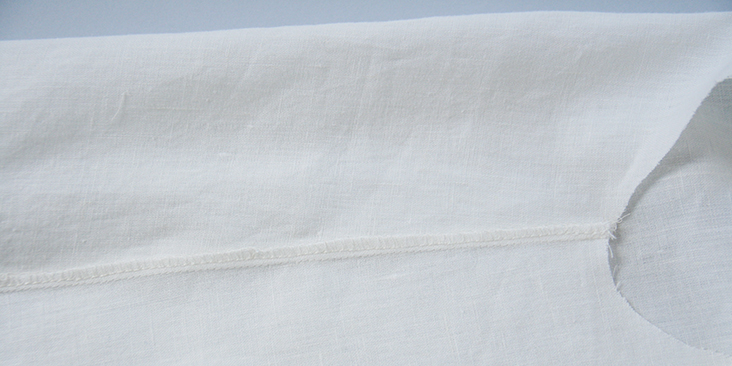 7. Bind the armholes using the same method as you've used for the neckline (see step # 4). Join the ends at the underarm.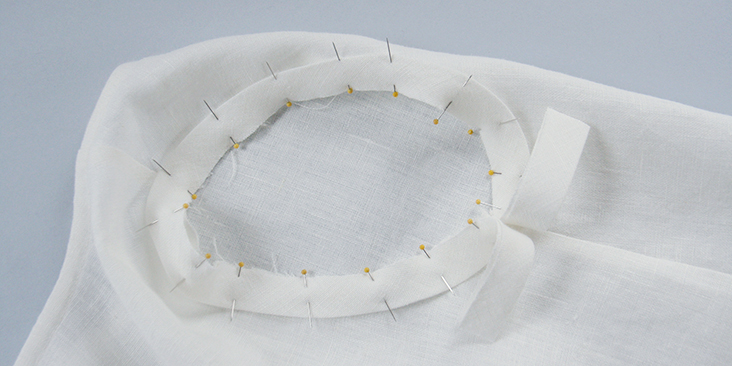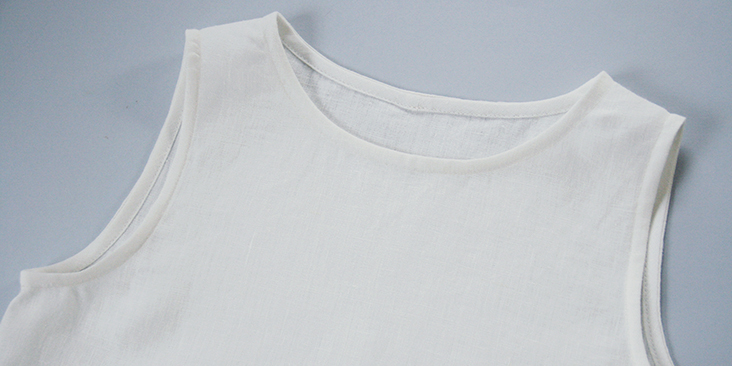 8. Lastly, finish the hem by folding the fabric twice to the wrong side: first 3/8″ (1 cm), then another 1/2″ (1,5 cm). Press and pin.
9. Working from the wrong side, topstitch the hem as close to the folded edge as possible. Press.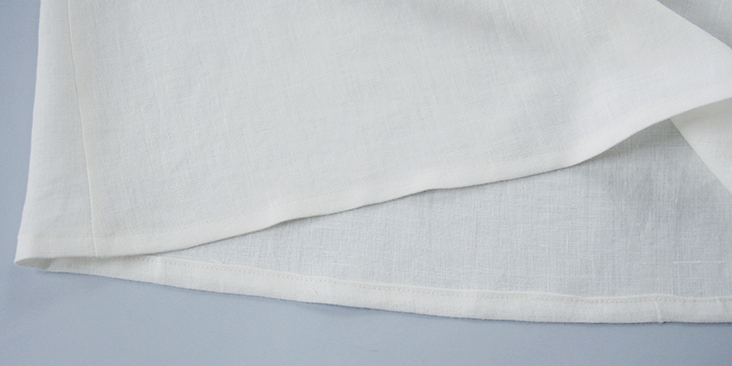 Give your tank one last good press and you are all done!
Perfectly simple, but stylish and versatile, this tank can be made in wide variety of linen fabrics. Have a browse through our plethora of colors

 

and find the one that inspires you for this cute little project! 
Subscribe