Sewing Glossary: How To Sew Cargo Patch Pockets Tutorial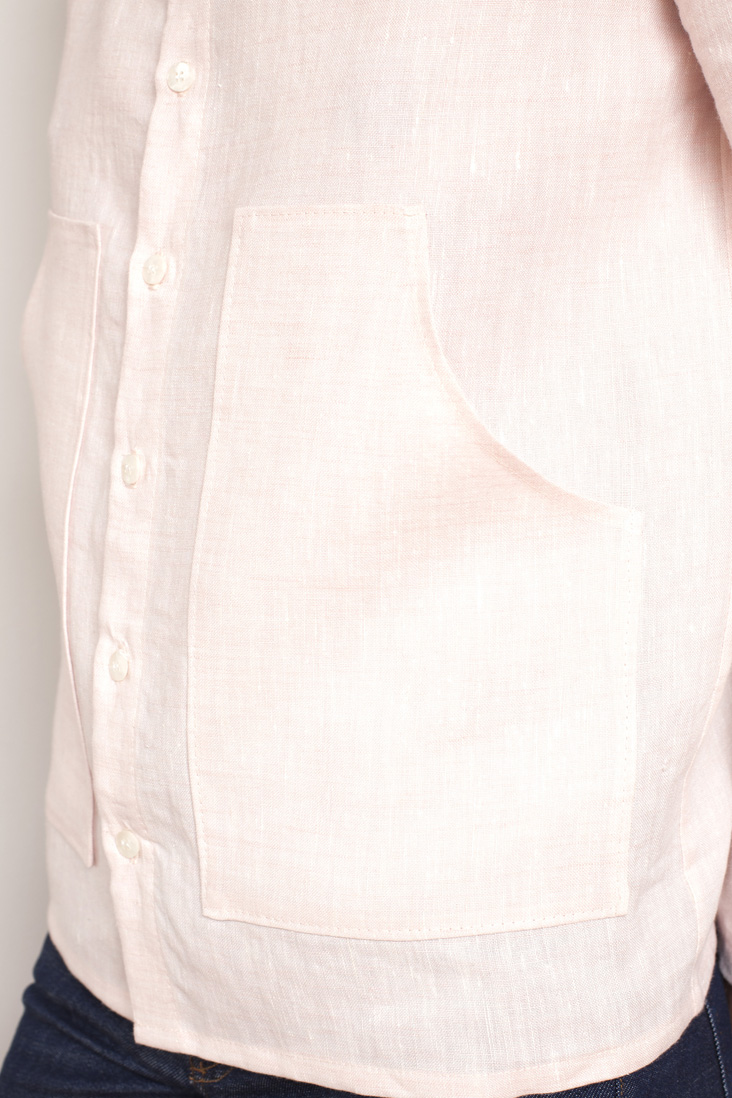 Pockets are a vital addition to any garment. Not only they are practical but can also act as a beautiful design detail. In this tutorial we are going to show you how to sew Cargo patch pockets. They look a lot like inset pockets but are external and topstitched onto a garment. And they most certainly add a stylish rugged touch to any piece of clothing.
Materials & Tools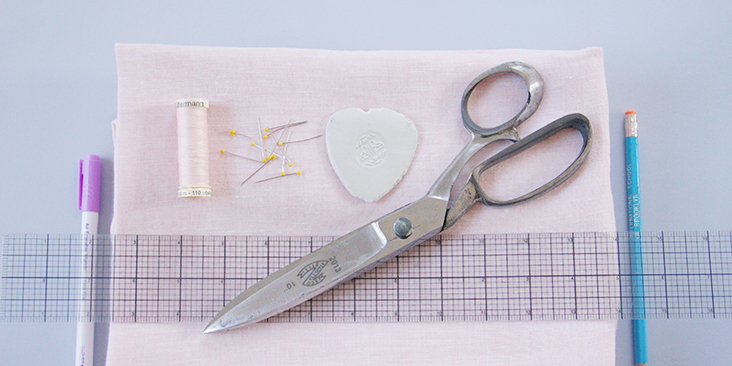 Fabric of your choice (we are using our IL042 894 Premier Finish Medium Weight Linen)
Matching sewing thread, pins, ruler, scissors, chalk, fabric marker, pen, sewing machine
Difficulty
Beginner
Time
1/2 hour
Pattern
Even if you are working with a pattern that doesn't feature Cargo patch pockets, you can easily draw them yourself. Depending on a specific garment design, determine the width and the length of your desired pockets and draw a rectangle. Then add a curved line and 1/2″ (1,4 cm) seam allowances around all edges.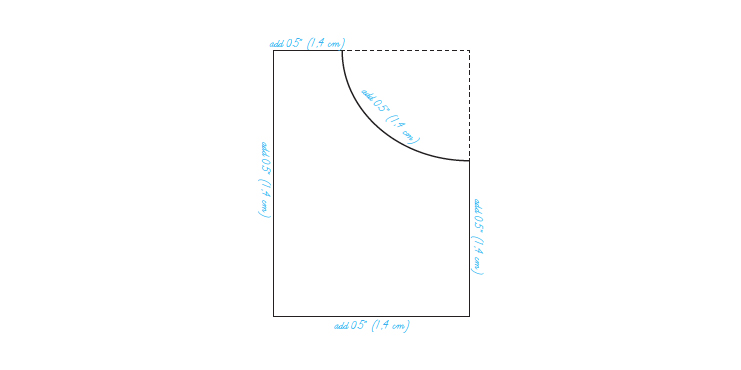 Steps
Note: Prewash your fabric and tumble dry it until it is still slightly moist, let this dry in room temperature. Iron the fabric so it is easier to work with.
1. Fold the curved edge twice to the wrong side (1/4" (7 mm) to 1/4″ (7 mm)) and pin in place.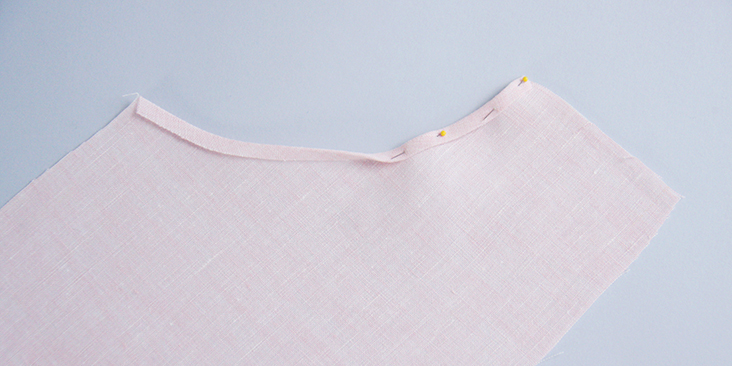 2. Topstitch along the curved edge. This is your pocket's opening.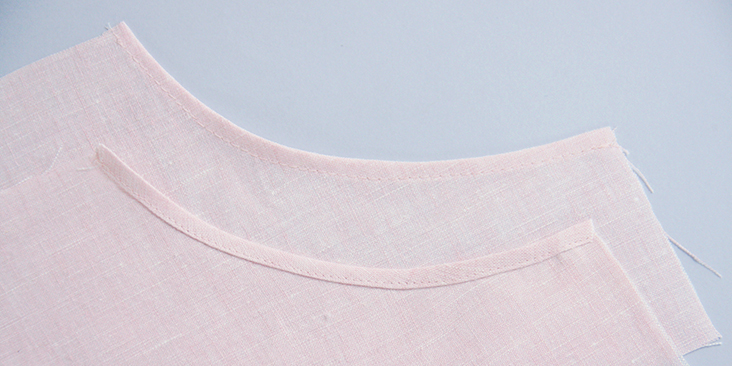 3. Fold and press the rest of the seam allowance twice (1/4" (7 mm) to 1/4″ (7 mm)) and pin in place.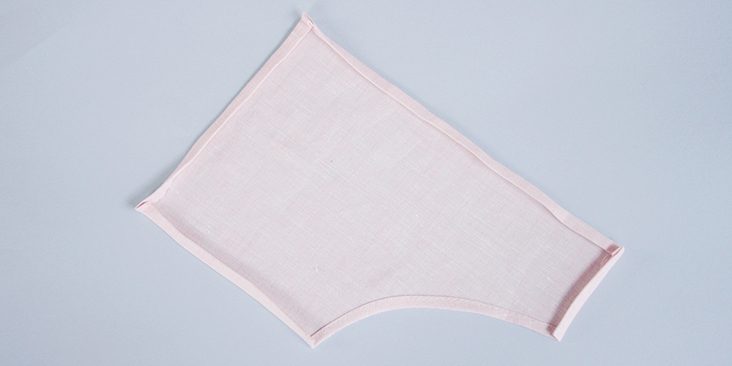 4. Position your pocket on the garment and pin all the edges in place to make sure that your pocket doesn't move when you stitch.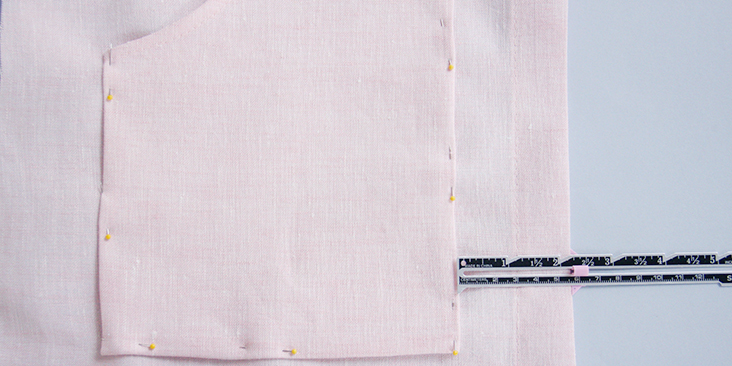 5. Topstitch your pocket in place around all straight edges leaving the curved edge unstitched to create an opening. Remember to backstitch.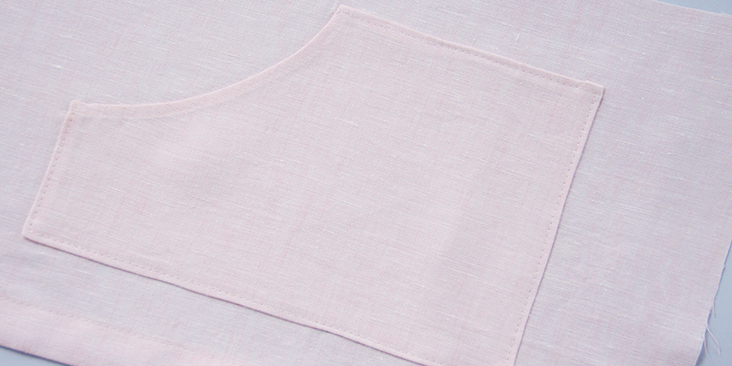 6. Give your pocket a good press and you are all done!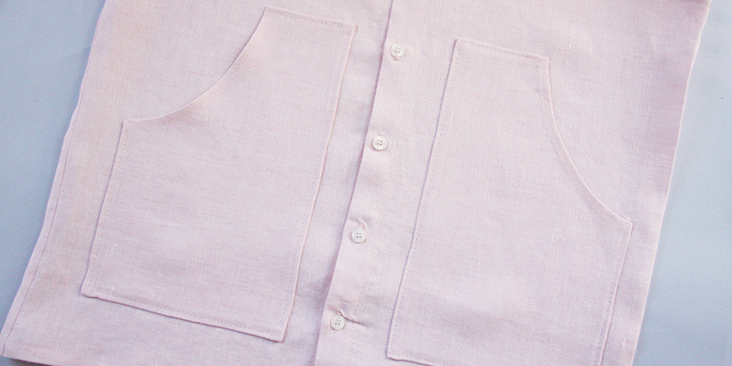 By drawing a horizontal rectangle with two curved angles at the top, you can easily transform a Cargo patch pocket into a Kangaroo patch pocket and attach it to your garments by following the same steps.
Have a browse through 

our selection of linen

and see which of our fabrics inspire you to use your new skill!
Subscribe