Drop Shoulder Top Tutorial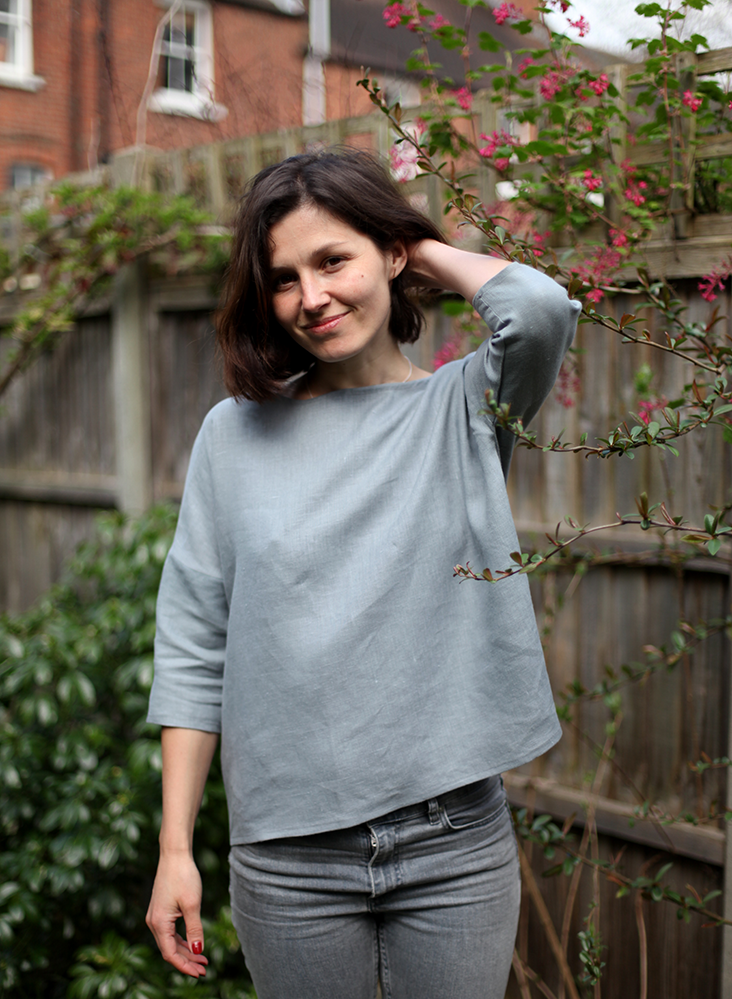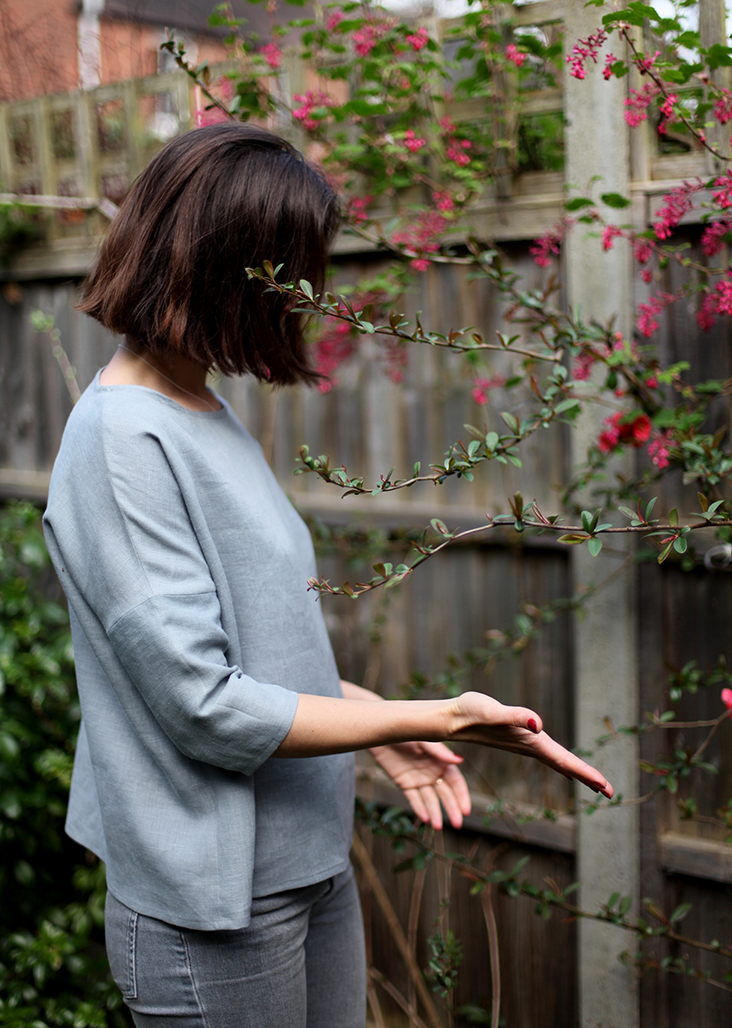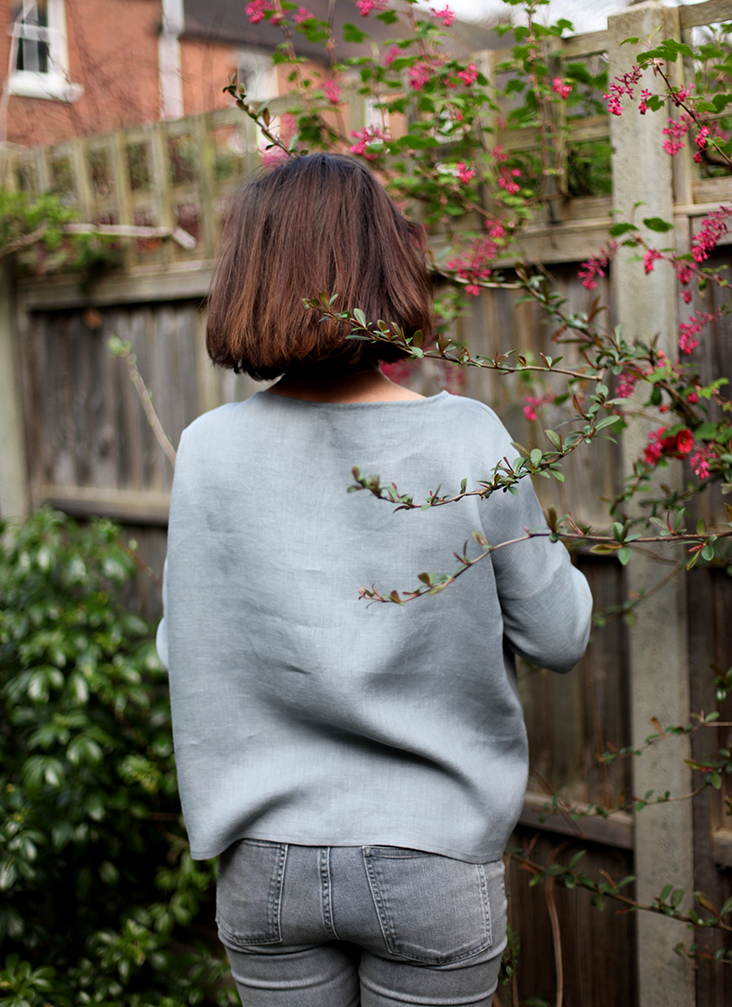 It's one of those tops that are so easy to make and such a pleasure to wear. This simple 3/4-sleeve linen top is perfect for every season – chilly summer nights, warm spring days and of course for colder months too. The best thing about this top is that you can wear it with almost everything (jeans, pants, skirts and shorts) and it will still look elegant and effortless. Its oversized fit and organic linen texture create a perfect lived-in look.
Materials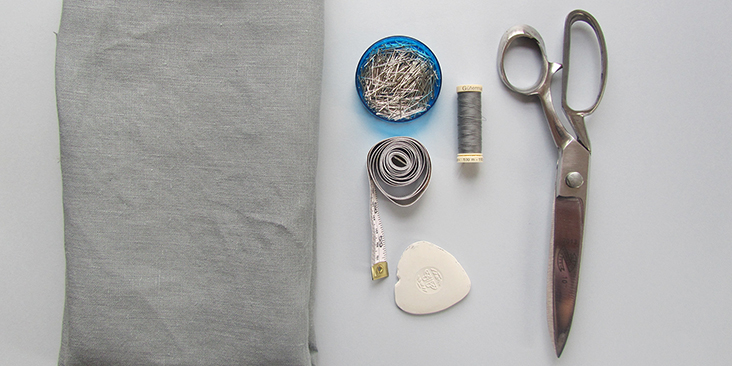 1.5 yard of IL019 MONUMENT Softened medium weight linen, matching sewing thread
Tools
Pattern paper, scissors, pins, ruler, chalk, sewing machine
Time
2-3 hours
Difficulty
Beginner
Pattern
Link to the pattern is HERE. Remember to add seam allowances as indicated in the pattern. You'll also need to cut one 1 inch-large strip of bias tape for the neckline so make sure you have enough fabric left. For detailed instructions on how to cut your bias tape please follow this tutorial.
The diagram shows the pattern for US size 6 (UK size 10). If you need help grading your pattern, please follow this tutorial.
Steps
Note: To avoid shrinking and wrinkling, prewash your fabric and tumble dry it until it is still slightly moist, let it dry in room temperature and then iron.
1. Iron the fabric so it is easier to work with.
2. Use a serger, or choose your own method to protect the shoulder, side and sleeve seams from fraying. Make sure the method you choose does not add weight to the fabric.
3. Pin the shoulder seams right sides together and sew (remember to backstitch).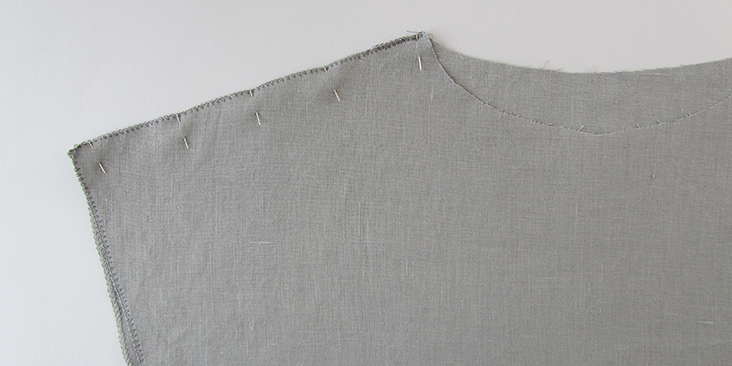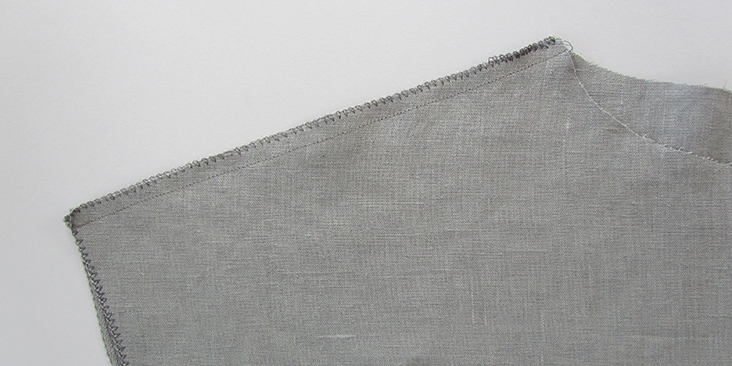 4. Press the seams open and turn your garment right side out.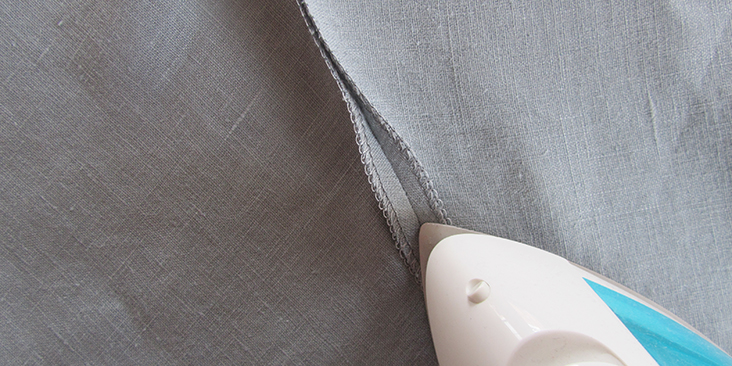 5. Measure the entire neck opening with the measuring tape and cut a strip of fabric (your measurement + 2 inches long) on bias for the neck binding. More detailed instructions can be found here.
6. Bind your neckline following the same tutorial.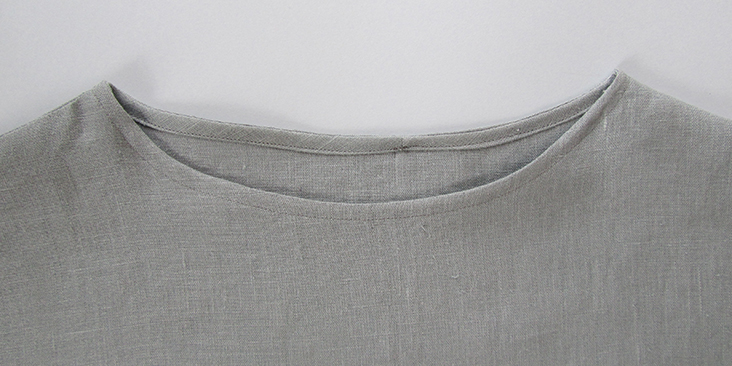 7. Match the center point of the sleeve to the sewn shoulder seam, pin along the whole width of the sleeve panel with right sides together.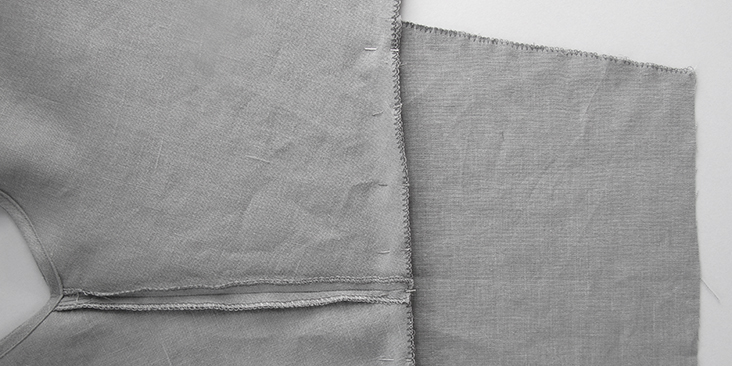 8. Stitch along the pinned edge but leave 3/8 in (1cm) of the material unsewn at both ends of the sleeve panel.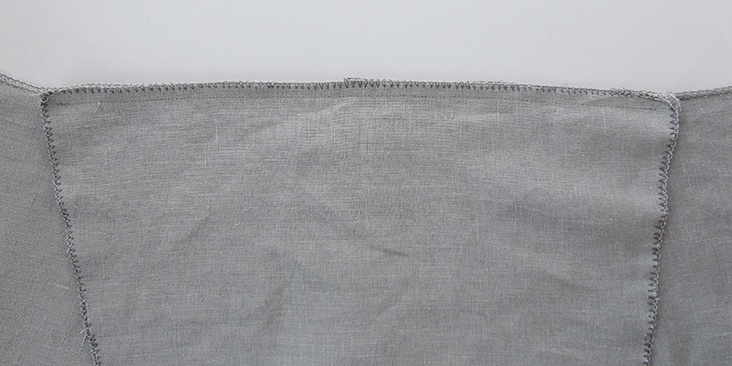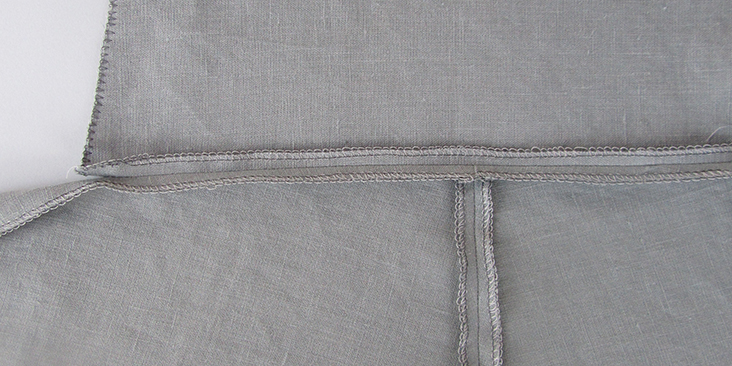 9. Press the seams open.
10. Now pin together the side seams of the sleeves and the bodice with wrong sides facing outwards.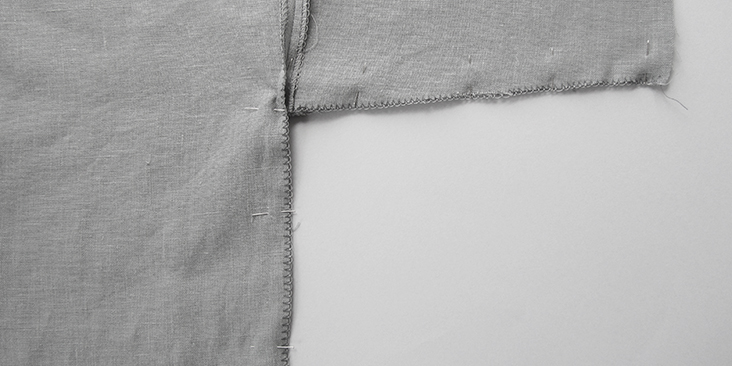 11. Sew along the pinned edges making sure to carefully stitch the armhole.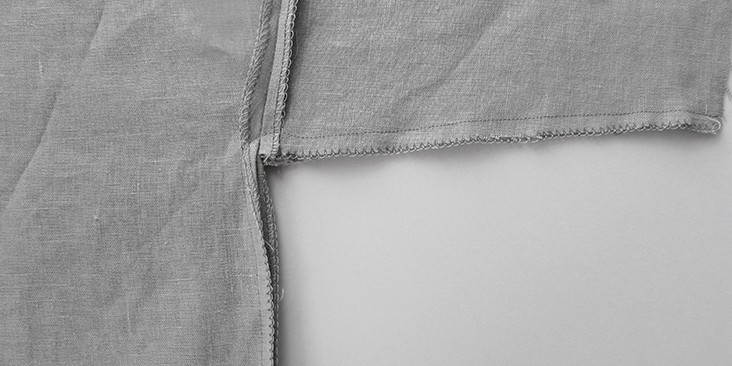 12. Press the seams open.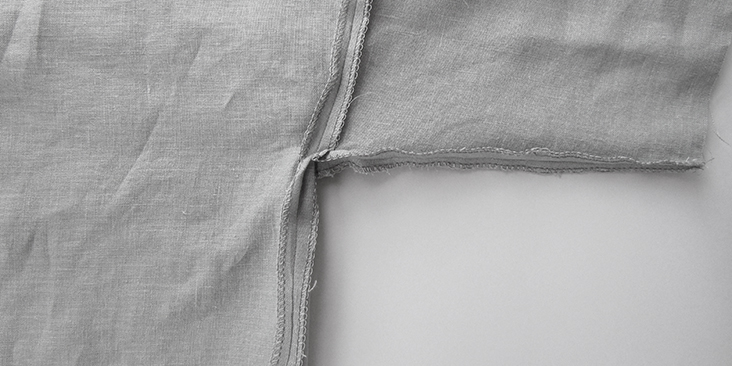 13. Now finish your bodice and sleeve hems by folding the raw edges by 1/4″ (0,6 cm). Press. Then fold again (1/2″ or 1¼ cm) and press.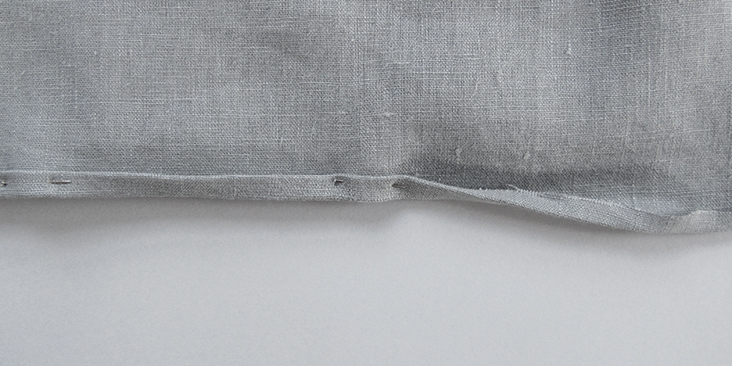 14. Top stitch over the folded edges and press again.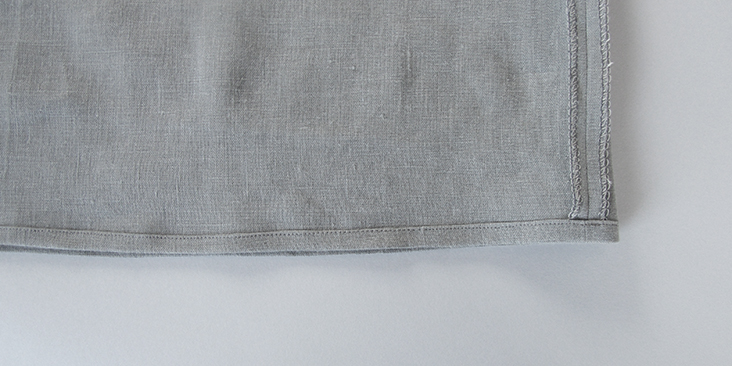 Give the whole piece a good press and enjoy your comfy top!
Have a browse through our selection of linen and see which one takes your fancy for this project!
Subscribe