Sewing Glossary: How to Bind A Neckline Tutorial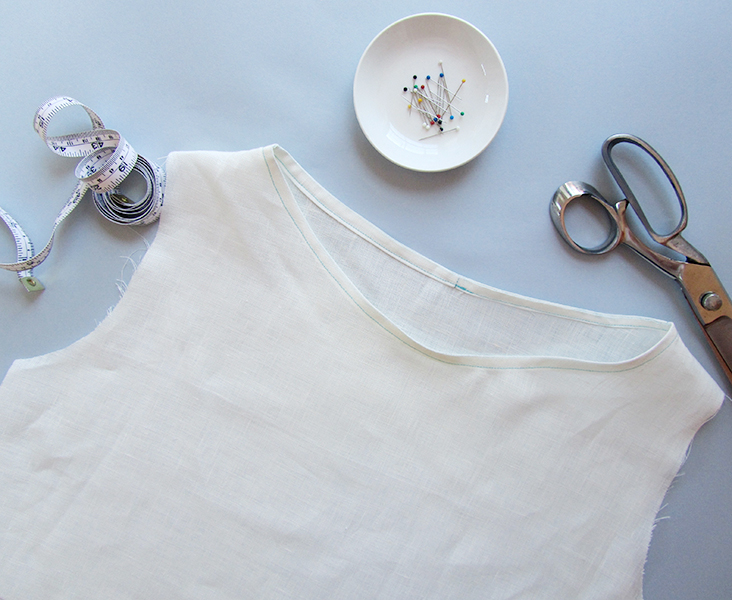 Necklines are often finished with a bias tape or a facing but I find that binding is the most professional and neatest way to finish your garment's neckline and armholes. Basically, when you are applying a neck binding, your are finishing your neckline by turning a strip of bias fabric to the inside and stitching it from there, so all the seam allowances are tucked in and hidden. You'll see that this method makes your finished edges look clean and lay flat. It can also be used for adding a little contrasting color on the edges.
This finish is recommended for light and medium weight linen fabrics and helps prevent them from fraying.
So here's a quick tutorial on how to attach a binding to your neckline in just a few easy steps.
Tools: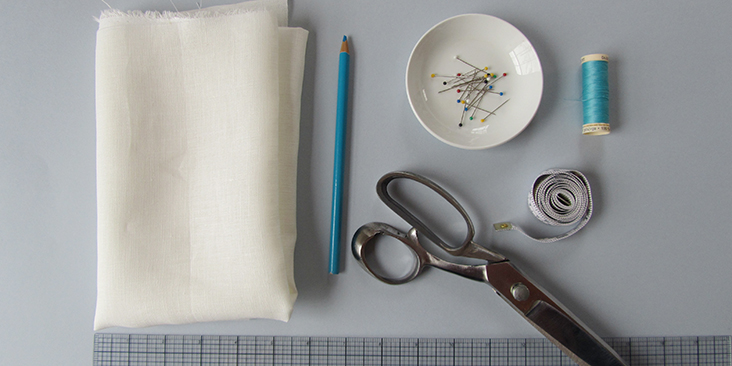 Fabric, matching thread (for the purpose of this tutorial we have used a contrasting colour thread)
Pins, scissors, measuring tape, ruler, fabric pencil/marker, sewing machine
Steps:
1. Prepare your garment by pinning and sewing your shoulder seams right sides together. Note that its best to leave the side seams open for now as it will be easier for you to attach the binding when you have an easy access to the neckline area.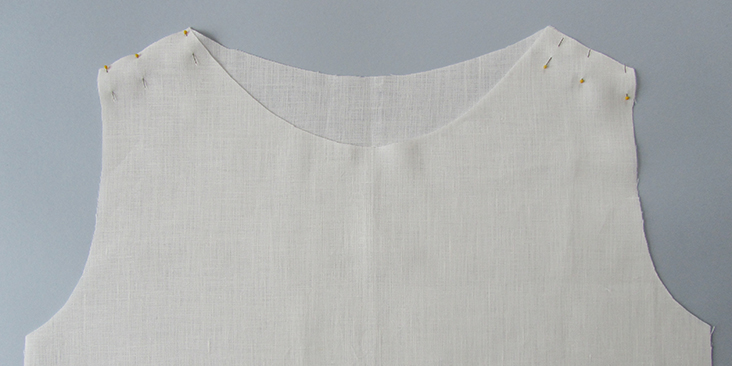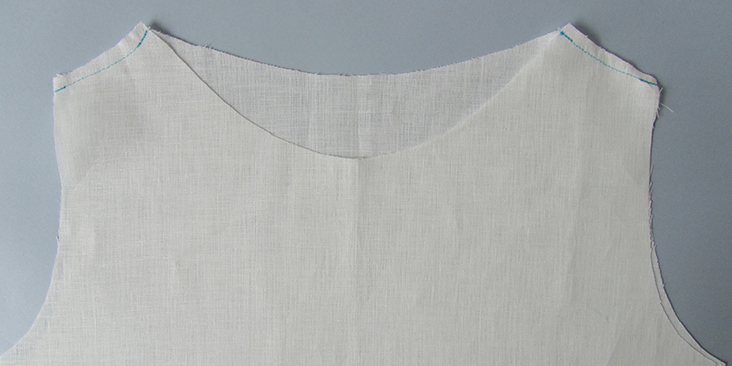 2. Press the seams open and turn your garment right side out.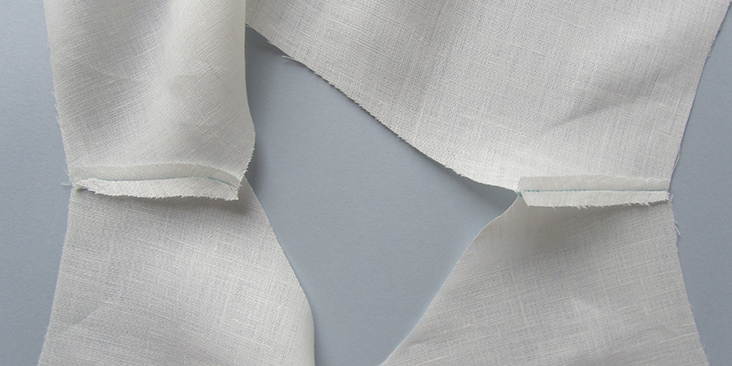 3. Now we need to make our bias band. First, using you measuring tape you need to measure the entire neck opening and add a couple of extra inches/cm to the amount for overlapping in the back.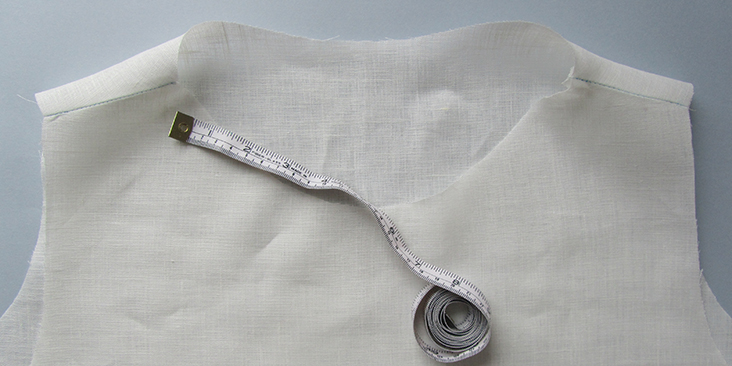 4. Fold you fabric and diagonally draw your bias tape using a ruler and a pencil/fabric marker. Because the binding is cut diagonally (on the bias) the raw edges will not fray and will stretch nicely when applied to the neckline.
You can decide on the finished width for the band yourself. I usually go for a 1″ width but if you want a thinner band, choose 1/2″ or 5/8″.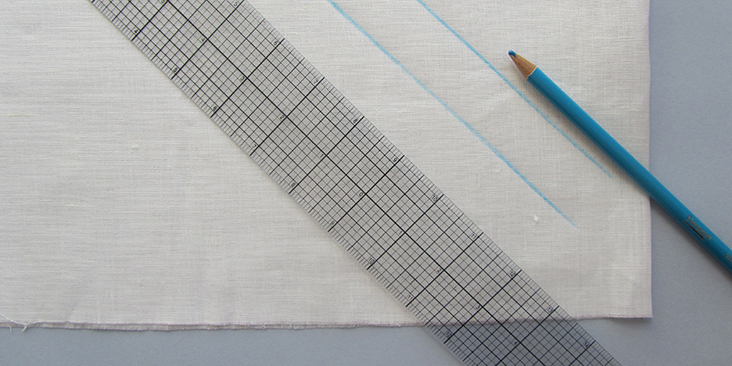 5. Cut out your bias band and pin it to the neckline (with right sides together) starting and ending in the center back. Make sure that the band is evenly distributed, if it's too long or too short your neckline will not lay flat nicely.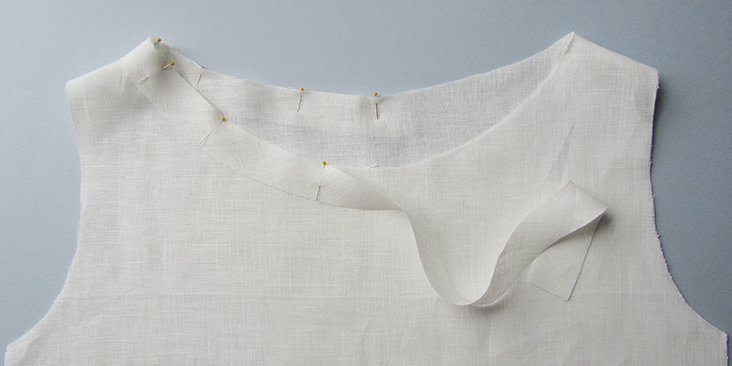 6. When you reach the center back, overlap the two ends of the band and pin them together to perfectly fit the opening. Sew along the pinned spot and press it open.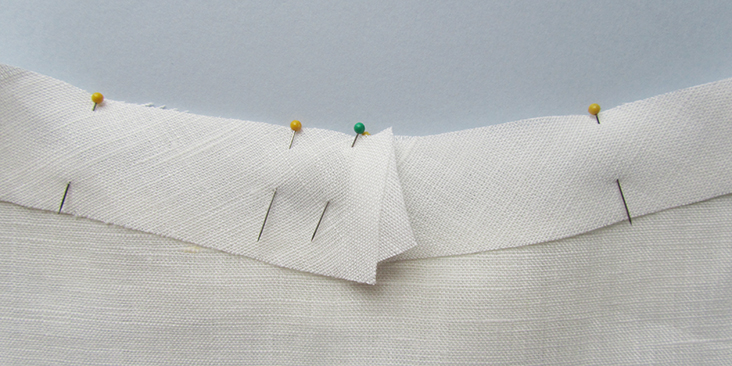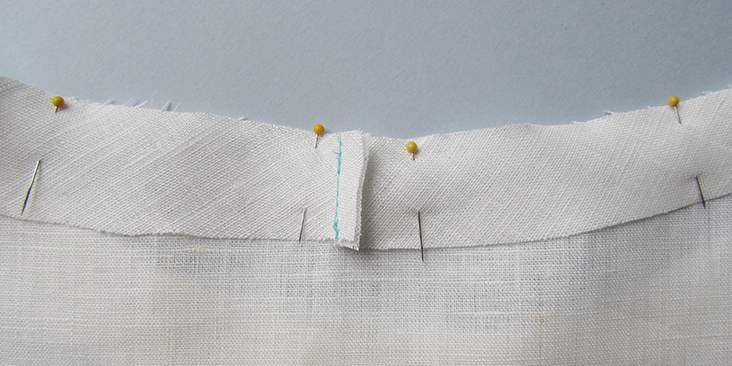 7. Now stitch the bias band to the neckline using a 1/4″ seam allowance.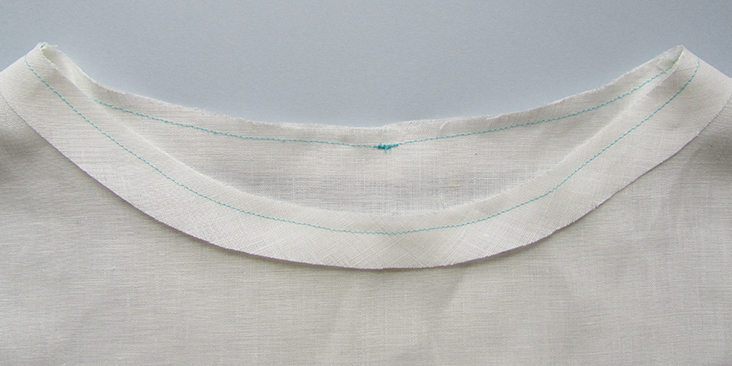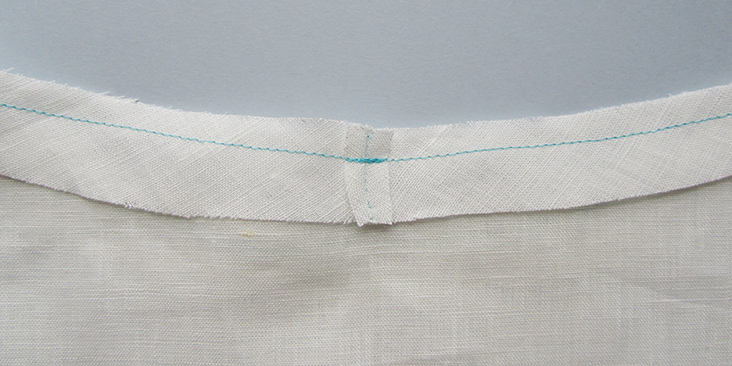 8. Trim the seam allowances to 1/8" using your scissors and press the remaining seam allowance open toward the bias band (from the inside of your garment).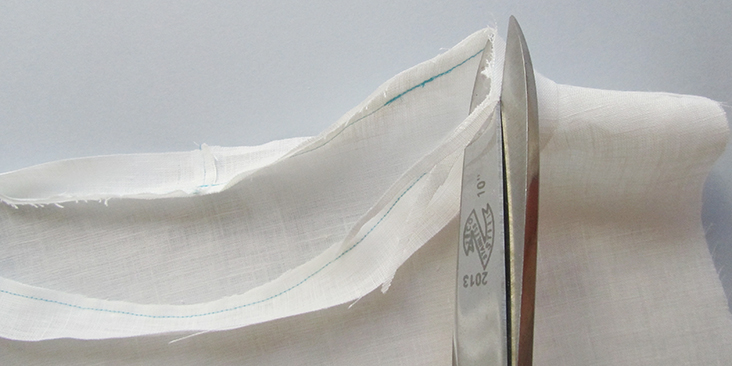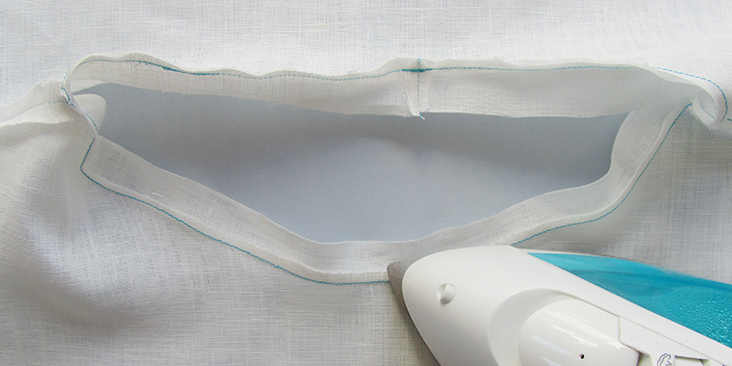 9. Now turn your garment right side out and press the seam flat.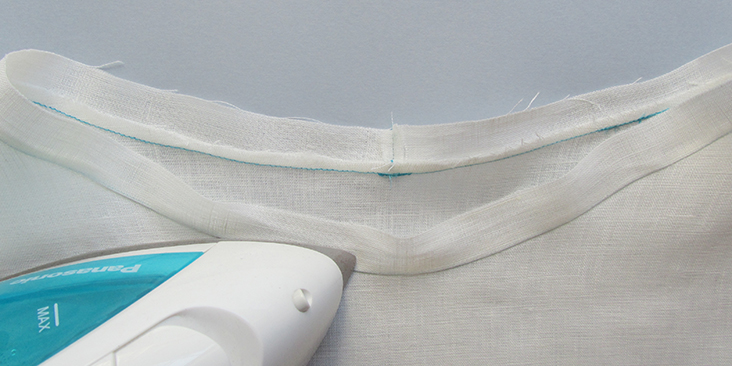 10. Fold the bias band in half, lining it up with the stitch line and press it all around the neckline. Fold again under raw edge of binding.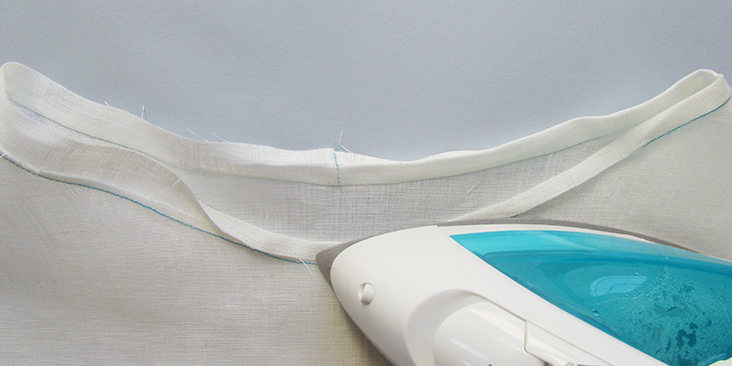 11. Now pin and stitch the band from the inside, sewing as close to the fold as possible. Remember to backstitch at the beginning and the end to secure the stitches.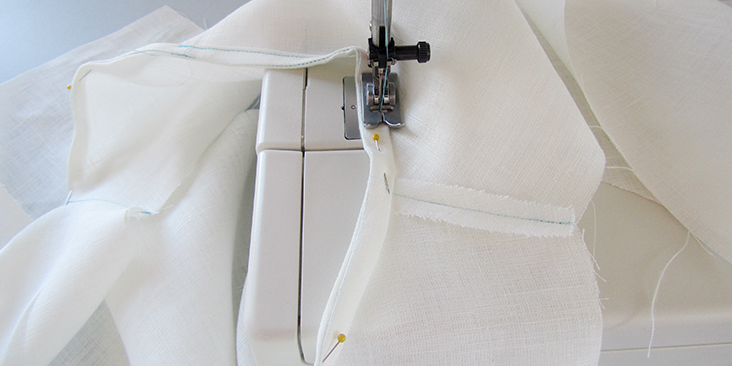 12. Give the entire neckline a good pressing to smooth it out and you are done!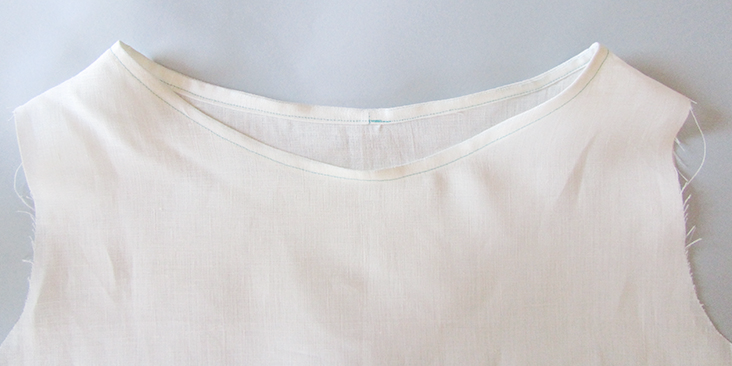 Remember that you can use this method for finishing armholes too!
Have a browse through 

our selection

 of linen and see if which of our fabrics inspire to use your new skill!
Subscribe