Tutorial: How to Care For Your Tea Towels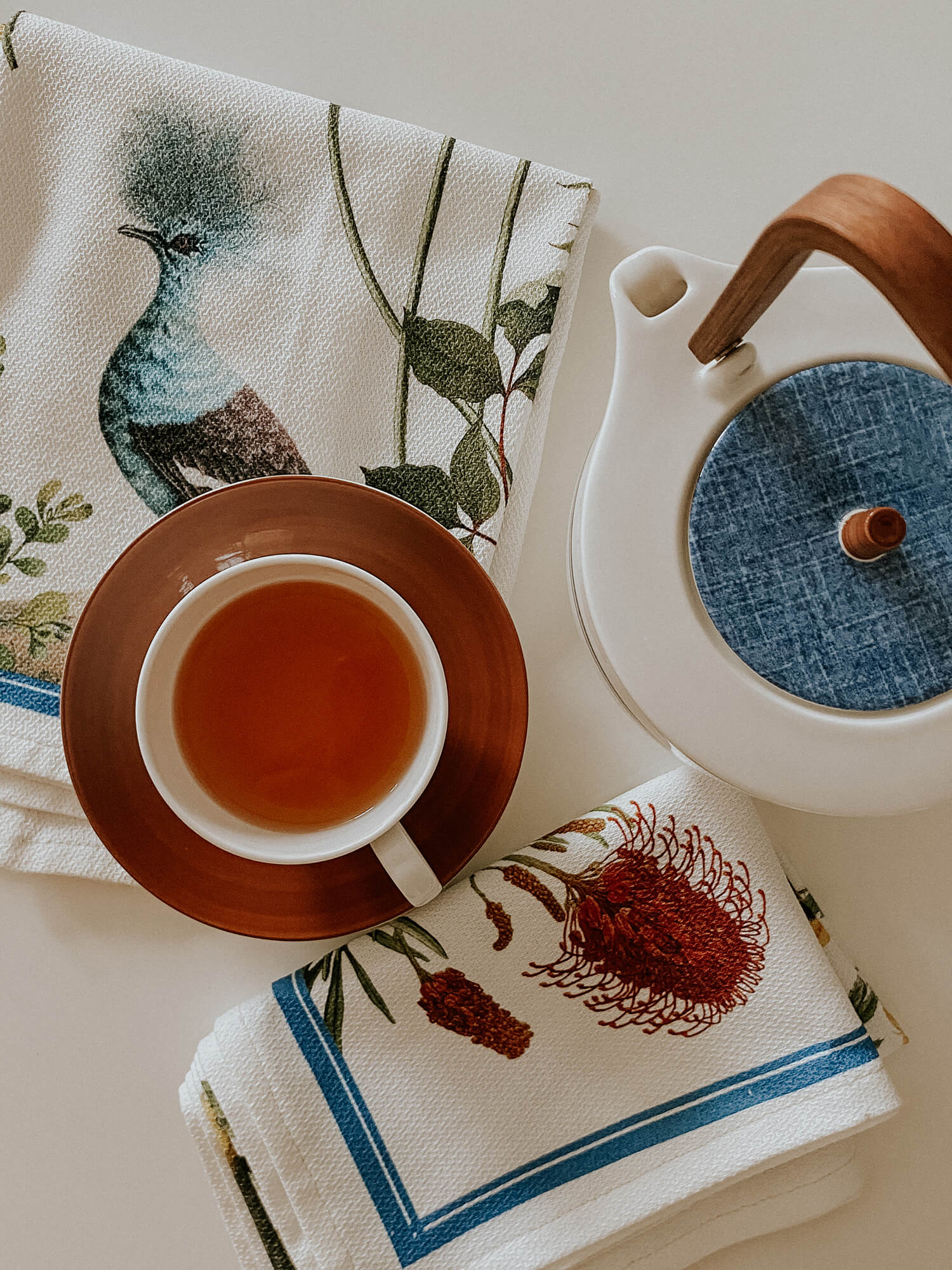 Now that you've made these beautiful tea towels from Fabrics-store, how can you care for them properly and make them last for years to come? Here are a few suggestions.
Washing
First, for the most absorption, it's suggested that you wash the tea towels before using them. This is funny for me to even type because every sewing project that I share with others I say "you must wash and dry most fabrics first to avoid shrinking later in the life of the garment!" But for some reason, I decided this project was different and I did not choose to prewash the printed panels first in my tea towel tutorial linked HERE. It seems to have been a good decision as my towels have done great in the wash and none of the edges have shrunk awkwardly. Using a biological detergent or detergent with natural enzymes is the preferred cleaner as it can help break down fats, starches and proteins from food stains. Placing a small amount of detergent directly on stubborn stains or a stain-fighting product if you are really struggling to remove something. Second, using vinegar not only helps soften the fabric but it also has antibacterial properties which can get those "wet towel" stinky smells to go away. You can add this straight to the load just as you would fabric softener. *It's not suggested to use fabric softener (also called conditioner) as it can coat your towel with water-resistant oil making them less absorbent. Lastly, wash towels with colors or patterns with cool to warm water and white or linen towels can be washed with warmer water.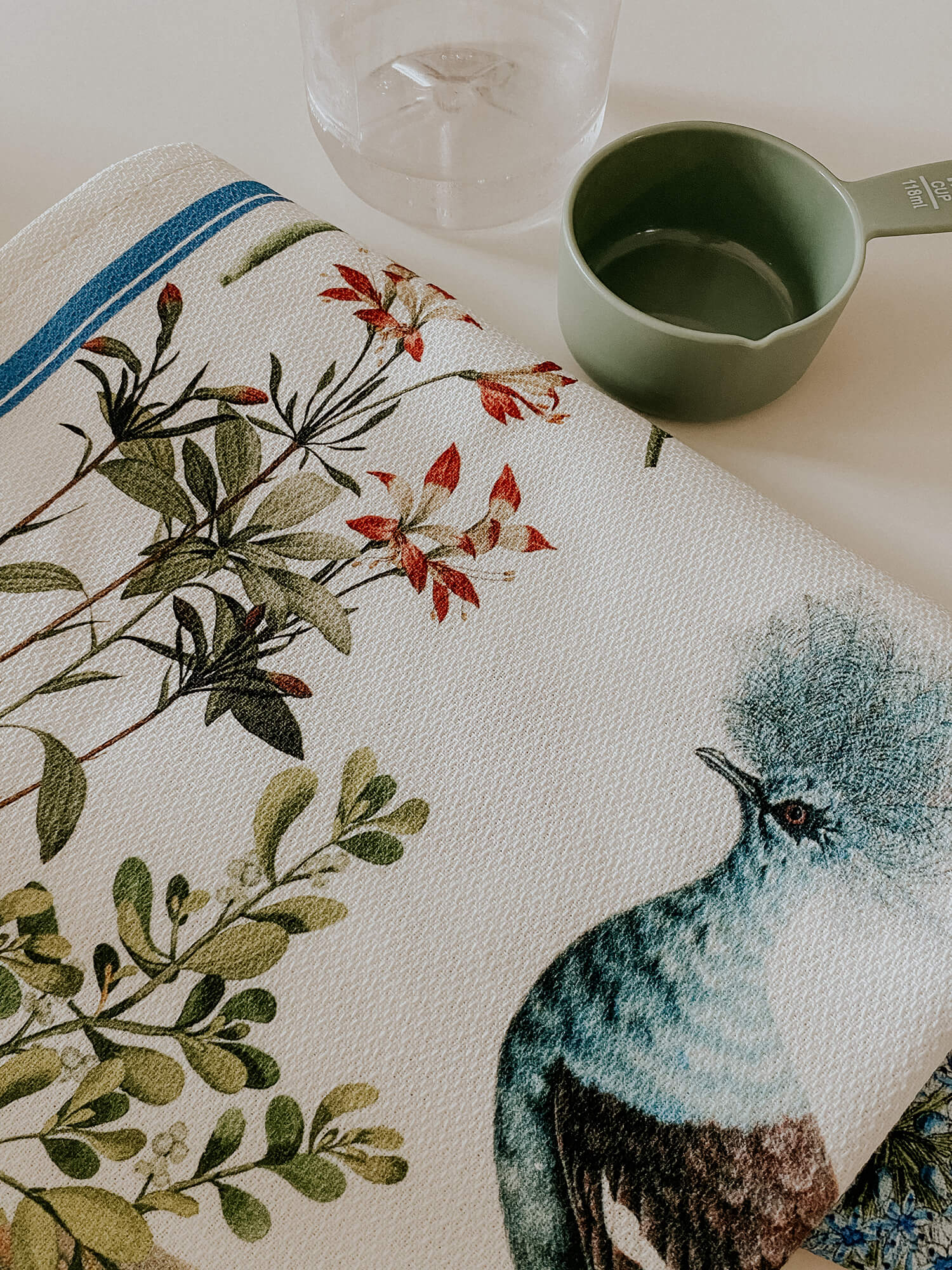 Drying
Drying: You can tumble dry your towels on low heat if you need them quickly but for longevity, you may want to hang them to dry and iron them on the reverse side when they are still a tiny bit damp. I also prefer to use wool dryer balls to reduce drying time and help my items dry evenly. If you are drying the tea towels in the sun make sure the pattern faces away from the sun to avoid additional fading that happens naturally with time.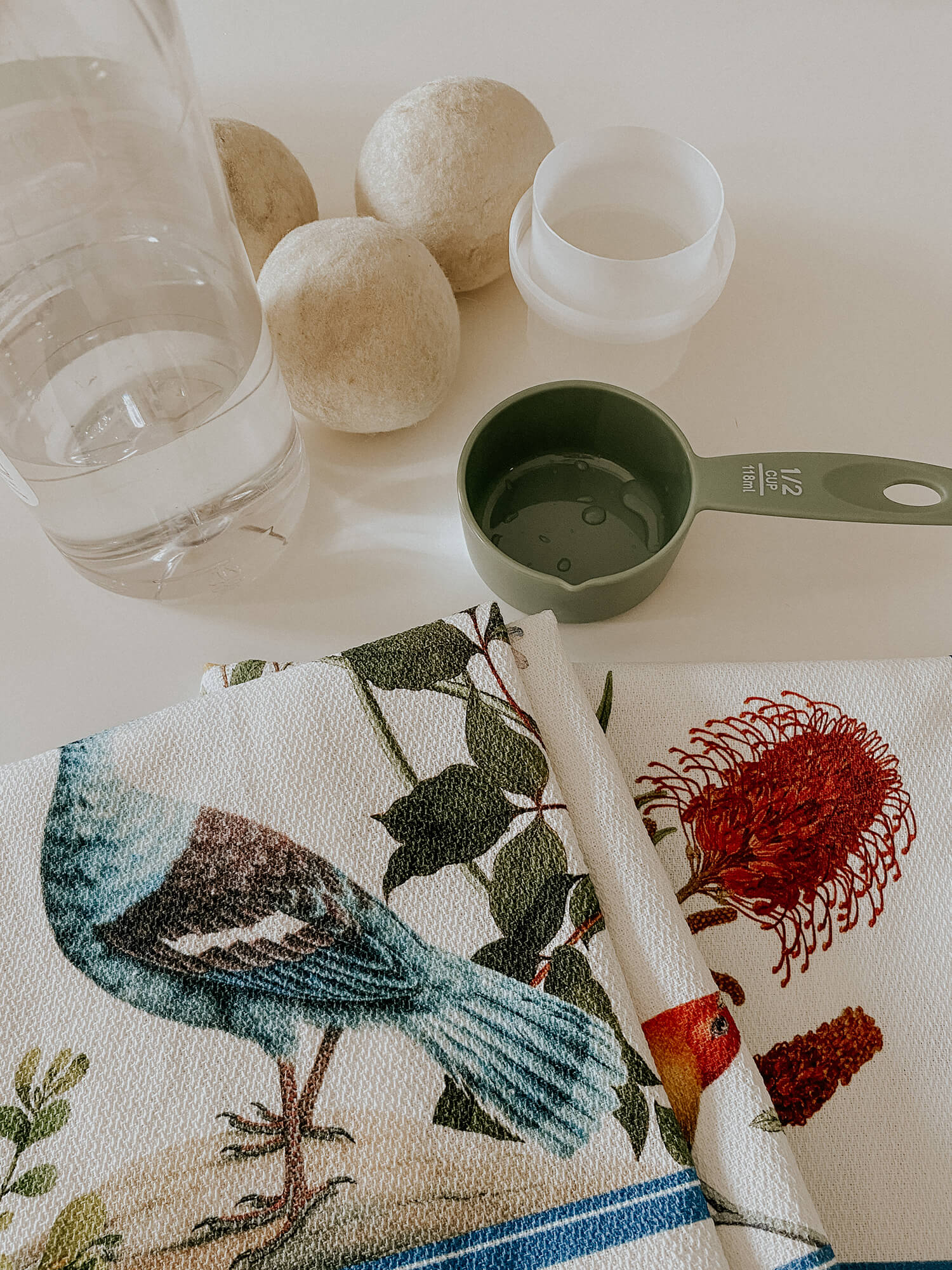 Frequency of Care
Frequency of care: It is important to wash all kitchen towels often as they can really harbor bacteria. This is why we also get that extreme wet towel smell from time to time when we forget or when we don't think about them being damp and we just toss them into the laundry bin with other items. It is far better to hang them to dry when using them to soak up kitchen spills and then wash and care for them as mentioned above.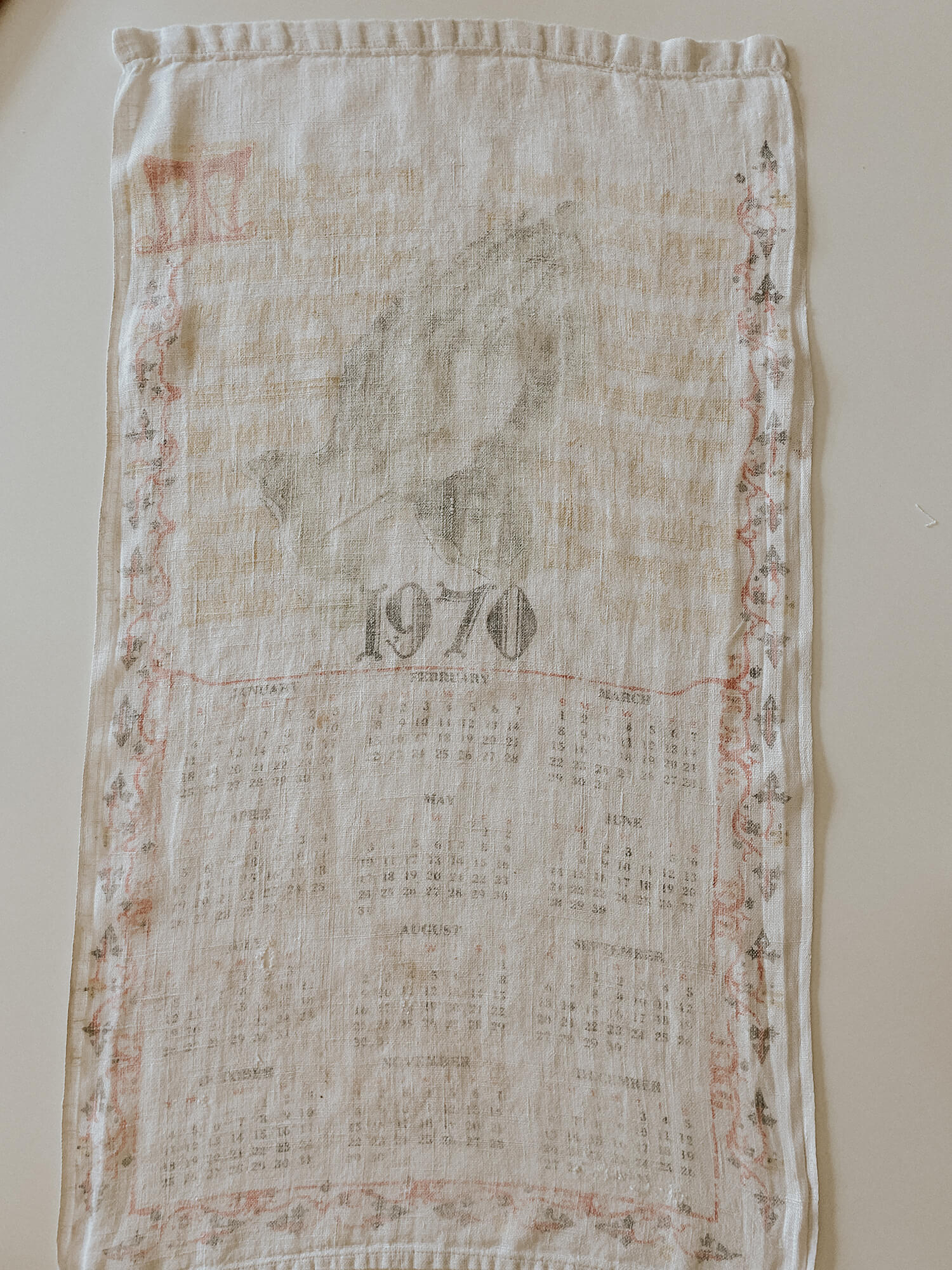 The oldest tea towel I have in my kitchen is from my mother-in-law. I was delighted that she shared it with me as I think it's just so cool and vintage. Printed on handkerchief linen in 1970 a full calendar of the year right under Psalm 23 about the Lord being my good shepherd. She didn't recall where the towel came from but I'm glad she shared it. If we care for these towels maybe someday our family members will be excited to show someone one of our "vintage towels".
Subscribe