Curated By You: Alyx Vanness Makes Protea Pants In Midweight Linen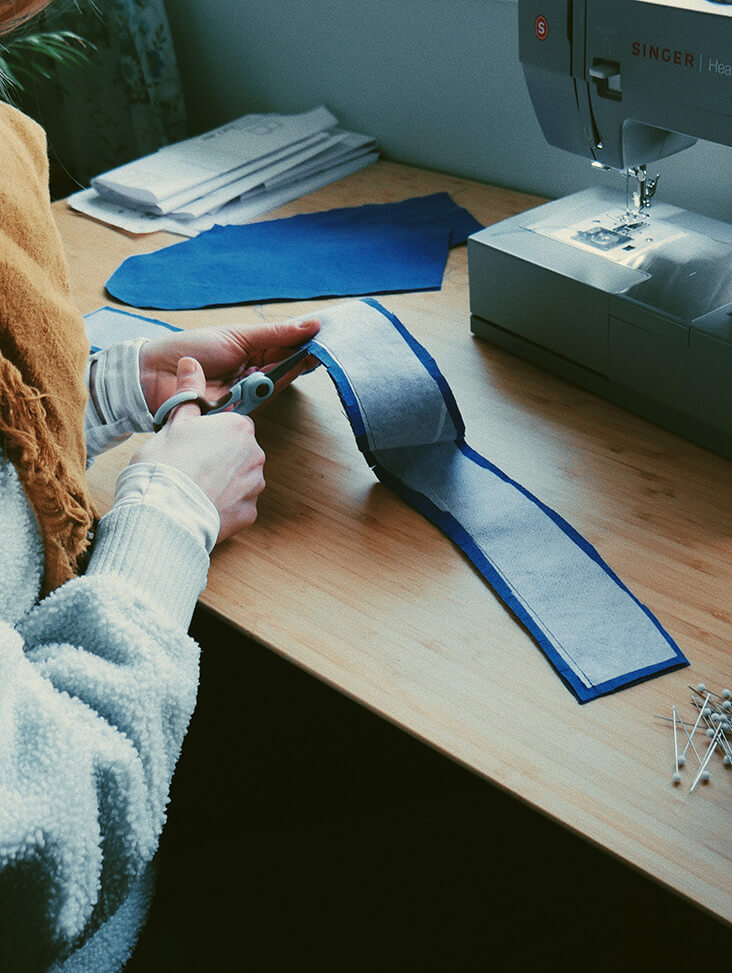 Tell us a bit about yourself and what you do.
Hey ya'll! My name is Alyx and I'm from Little Rock, Arkansas, where I live with my husband and our dog, River. After almost a decade of working as a middle and high school English teacher, I made a big career jump this past summer and now work as a paralegal.
Why do you sew?
Oh gosh, how much time do you have? Like many of us, I've always been drawn to working with my hands, whether it be crocheting, woodworking, or gardening. Sewing helps me feel grounded and most at home and connected with myself, and the sense of accomplishment with creating something with your own hands just can't be matched.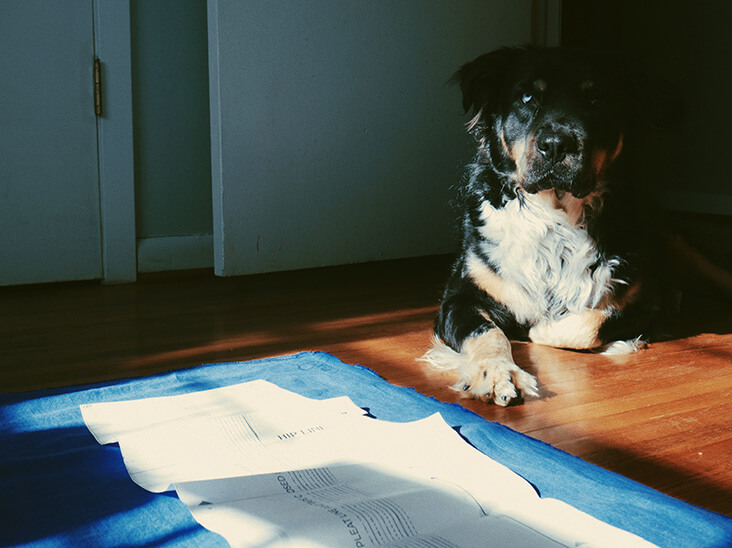 What do you like to listen to when you're working (and why)?
Audiobooks! I'm an avid reader (I was an English teacher, duh), and I love being able to immerse myself in a mystery or adventure while I'm making. My local library has a solid selection of free audiobooks to check out through the Libby app, so I've always got one on deck.
As a child, what was your first encounter and memory of beauty?
My Nana and Pop-Pop lived on a houseboat near Jacksonville, Florida when I was growing up, and my mom and brother and I would spend the summers with them every year. I distinctly remember when I was young, waking up with my Nana early in the mornings before anyone else was up, and we would sit stern-side on those white plastic chairs and watch the sunrise over the bay together and just talk. It was such a special time that I shared with only her, and it's the first memory I have of calm contentment.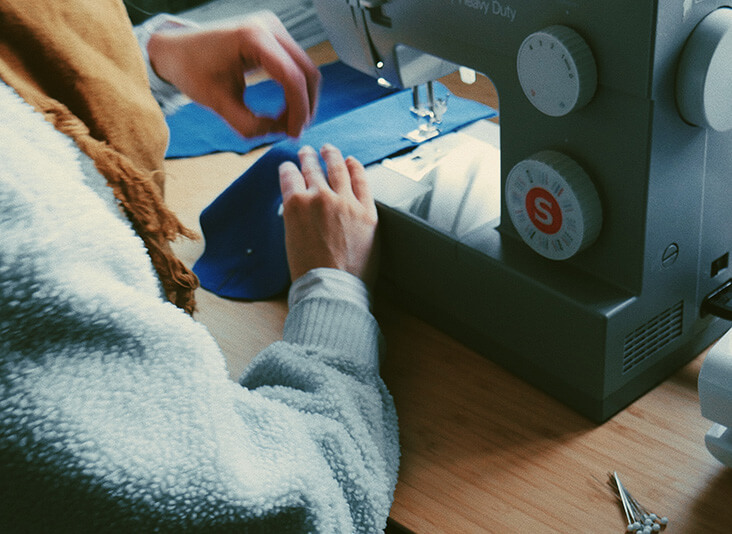 Where is home and how does it affect what you do?
I was born and raised in Arkansas, and I grew up spending a lot of time outdoors in "The Natural State." My ideal weekend is still a good ole' fashioned camping trip with friends or going to a crawfish boil. Home is hanging out on the back porch, sitting around a campfire, walking through the woods.
Name a book that you've recently read which inspired you and why?
When I was a teacher, I read a lot of books recommended to me by my students, and I still find a lot of joy in reading young adult literature. The Wolves of No World series by Romina Garber was my all-time favorite read from this past year. Garber weaves in conversations around gender, language, immigration, and belonging and then throws in werewolves and witches and magic. It's so inspiring and hopeful to see representative and inclusive stories for young readers, and the story is just plain fun.
What was the first thing you ever remember making on your own? Tell us about this memory.
I was given a secondhand sewing machine when I was 16, which I promptly used to turn all of my old bell-bottoms into skinny jeans (much to my mom's absolute horror!). I didn't understand the concept of backstitching back then, so the stitches eventually came out, but it was the first time I realized that I could make clothes that reflected my style instead of relying on the outside world to define it for me.
Who are your muses and inspiration?
I learned so much about style from my high school students that I continue to carry with me. Their experimentation and playfulness with clothing is something I don't see enough people holding onto into adulthood, and they always made sure to hype up my handmade garments. No compliment will ever feel as good as when it comes from a fifteen year old!
Do you have a community of crafters/ makers around you or do you find you are on your own?
Funnily enough, I thought I was on my own when it came to crafting and sewing in my area, but the online sewing community actually helped me find and connect with a couple of other makers in Little Rock.
How important is it to make something with your hands?
Incredibly. I feel most myself when I'm working with my hands, and it's the thing I come back to again and again when I am at my wit's-end with the world. There is something so fundamental about the hands-on practice of sewing, and I relish the time I carve out for myself each weekend to quietly recenter.
What has been the most rewarding sewing project you've completed so far and why?
This is a tough one! I'd say my lined Paola workwear jacket that I made using Merchant and Mills quilted jacquard cotton. I drafted my own welt pocket and figured out the lining pieces and construction process on my own from start to finish. It was a milestone for my patternmaking and sewing confidence, and it was the first time I realized my dream of diving into the world of pattern designing could actually be a reality.
What is more important to you – the process or the final product (ie your garment)?
If you'd asked me a year ago, I would have immediately said the final product, but I'm leaning hard into appreciating the process. I used to try and crank garments out as quickly as I could and generally avoided time-intensive makes, but I really focused on slowing down and treasuring the small details this past year and it's helped to reshift my relationship with sewing. French seaming, bias binding, and hand-stitching have reminded me why I fell in love with it all in the first place.
What does success mean to you?
I'm still trying to figure out what this means for me, so I'll have to get back to you on this one! In the past, I've defined success for myself primarily through my career and needing to be the best at everything (shoutout to my fellow Type A perfectionists), but I've been trying to move away from that mindset over the last year or so and find new ways to define success through my relationships and environment.
What have you chosen to make out of FS linen and why?
Sanna from Paradise Patterns recently released her latest pattern, the Protea Pants, and after seeing several fellow testers make theirs in linen, I knew I wanted a pair. The style lines are beautifully simple, and the silhouette is adaptable and easy. I appreciate how seamlessly they transition from the office to the beach, and I feel like a total cool girl every time I wear them.
Subscribe