DIARY OF A NOVICE SEWIST: The Paola Workwear Jacket in Midweight Linen
Do you know that feeling when you want to make something (whether it's sewing, knitting, etc.) and you have the pattern and fabric and everything ready to go – but somehow you're afraid to start…?
I'm not sure if it's the fear of struggling, of messing up – I don't even know exactly what I'm afraid of, but sometimes I just can't start.
One of the best examples of this problem was when I worked with the Scarf no1 from My Favourite Things Knitwear. The scarf resembles a bandana and it has a cute pattern with rows and holes. Supercute. Looks super complicated and is actually the easiest pattern. So what we have here is kind of a "don't judge a book by its cover" situation. Because who was even too afraid to read the pattern and notice that it was actually easy? Right. Moi.
Fancy on the outside, basic on the inside.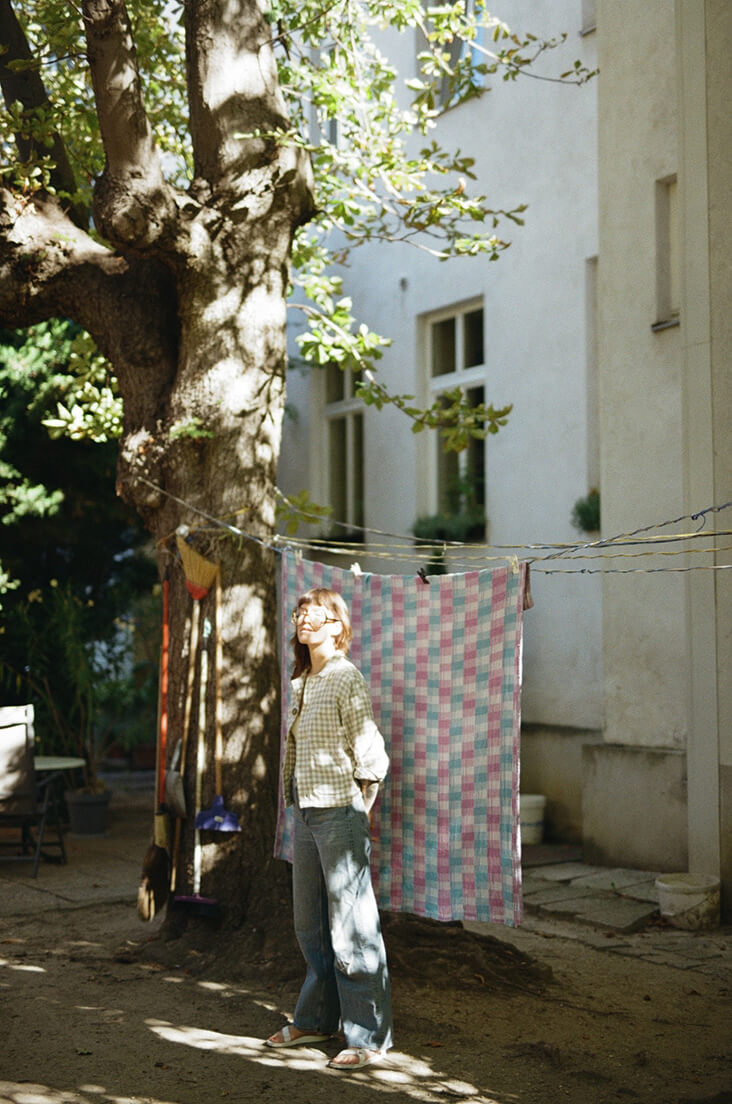 A friend told me this and when she did I was mindblown by how easy the pattern is and by how extremely unnecessarily afraid of it I was.
You really don't need a degree in knitting and there is 100% no magic involved. Juuuuuuuust good old basic stitches.
And why am I telling you this? Because I had (/have) exactly the same problem with collars. I don't know why, but whenever there is a collar to sew, I'm out. Sophie has left the building. Did I ever have a bad experience with collars? No. Childhood trauma? Maybe. But I swear I love collars. The bigger, the better.
And as we know I love to push myself (and by pushing myself I mean waiting until there's no more time left and I have to grudgingly force myself to do something because I said I would), and I wanted to make a jacket. With a collar. So I got my fabric, found the cutest pattern (the FS Paoloa Workwear Jacket – AND IT'S FREE!!!) and first of all waited for a few weeks (months). And you know what pushed me to start? Sophie, my photographer, set a date for our next shooting where I wanted to shoot the jacket… Sooooo I needed the jacket to be done. ASAP. Preferably yesterday. I had no choice but to finally cut the cuts and stitch the stitches and guess what – nobody died or got hurt! And I know it's probably not the most difficult jacket with a collar, but it's a JACKET WITH A COLLAR. And I did it.
One thing that is very important to me is – just because I say something is easy or hard, doesn't mean that everybody else has to feel the same way. Just because I have a thing with collars, doesn't mean they are difficult. Others may say they are the easiest thing to do. But you will only find out what works for you when you start.
You got this. Nobody can stop you. Not even a collar.
Bussis
Sophie
PS: All photos are taken analog by my lovely friend Sophie Nawratil
Subscribe