DIARY OF A NOVICE SEWIST: Introducing Sophie Frank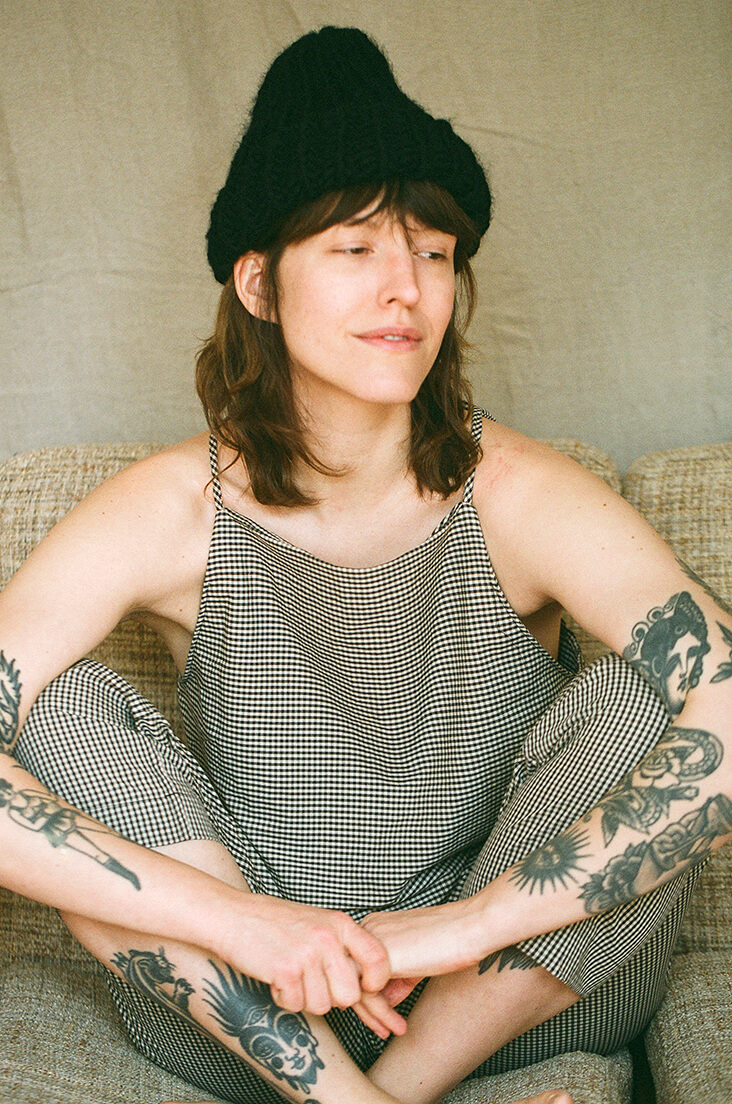 Before I tell you what this 'Diary Of A Novice Sewist' is going to be about, I would like to take a minute to introduce myself.
My name is Sophie and I live in Vienna together with my partner and our son. It just so happens that it is not very common or considered modern to sew one's clothes or to sew at all in Austria, so my mother has been my lifelong No 1 influence. I can't think of a time she wasn't sewing or knitting. Twinning outfits with my doll? YES! Sweaters my brother wore that now belong to my son? YES! Self-knitted socks for every child including their partners? DOUBLE YES!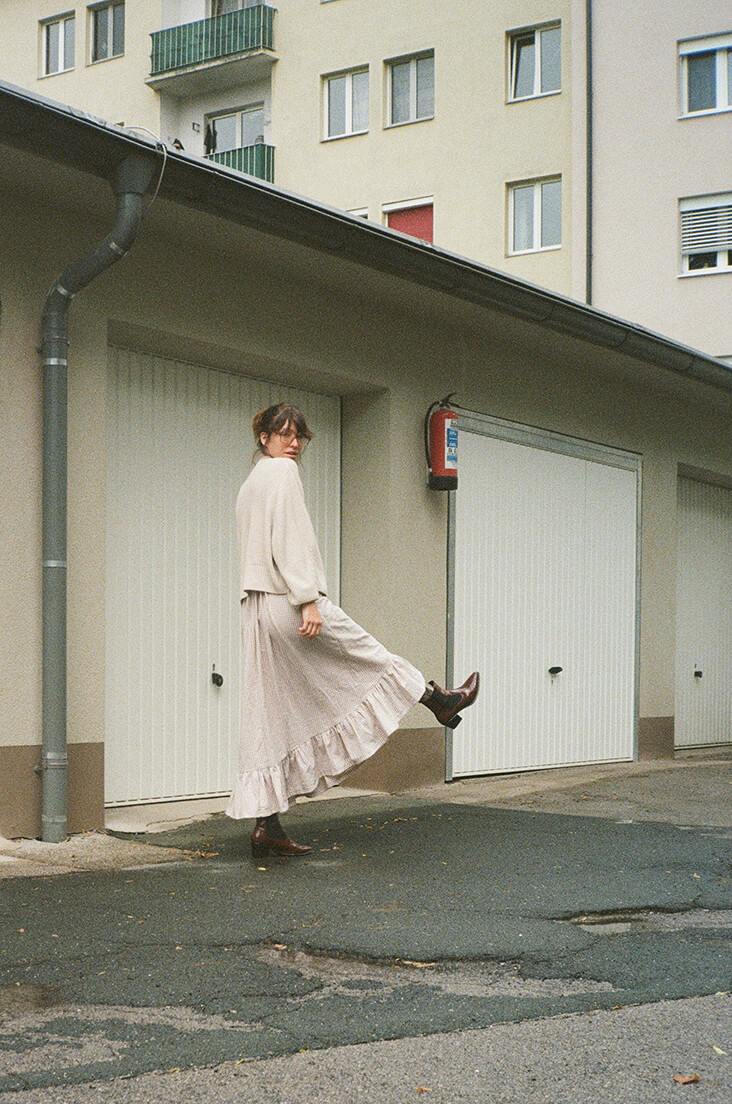 When the first lockdown hit last year (and it hit hard), I was at home with my one month old baby boy – slowly but surely going nuts. So I dug out my old sewing machine and started sewing my first little Bonnet, closely followed by a Romper, then another Bonnet and another Romper (and yes, sometimes I tend to overdo things). But then… my sewing machine went kaput and nothing happened for a long time – until my partner and my mother gifted me a new one for Christmas (which ended up sitting in its packaging for another month because I was too afraid to use it out of fear of breaking it).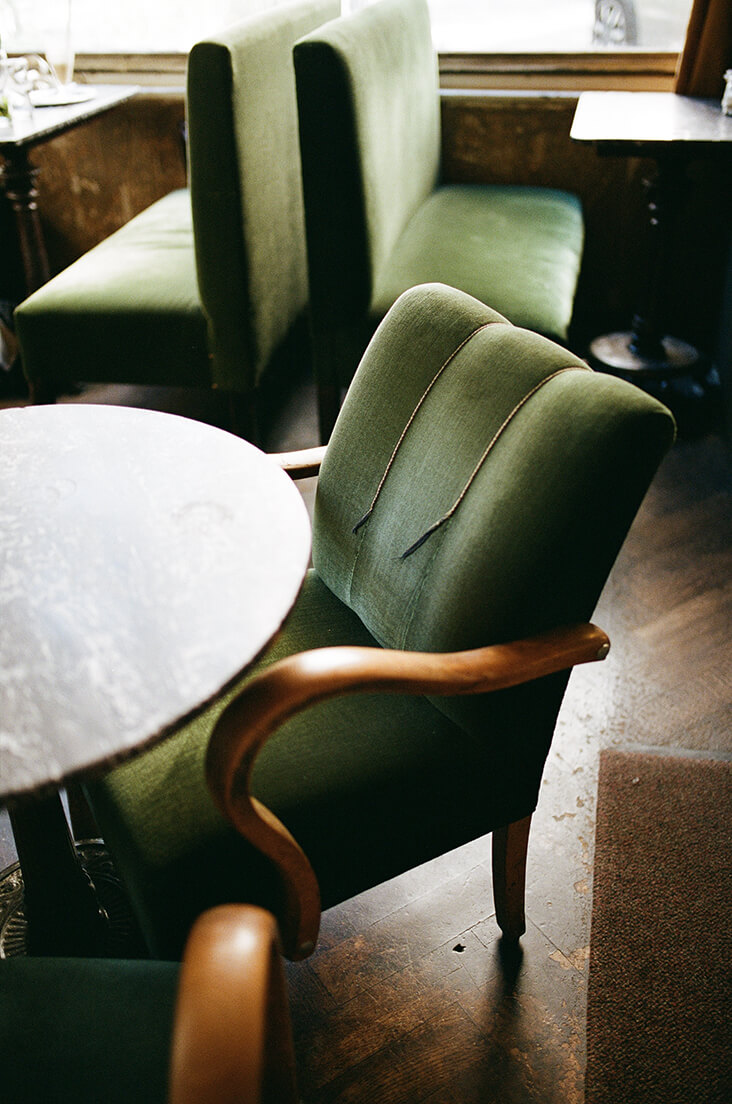 Once I rolled with my courage, everything started to happen really quickly. After a few Rectangle Dresses, I stared my Instagram account @bitte.mach.das where I show my me-mades shot on analog film. But enough about me.
This series will be a reminder for some, an invitation for others to know that you don't have to have any special skills to be able to make your own clothes (and as someone who loves to wear unique clothes that nobody else has – how cool is that?!). All you need is a sewing machine, a bit of fabric and the courage to allow yourself to make mistakes. And because I know how hard it can be to find the right sewing pattern or to research techniques (all I need to say is 'zippers'), I want to give you a few tips and tricks.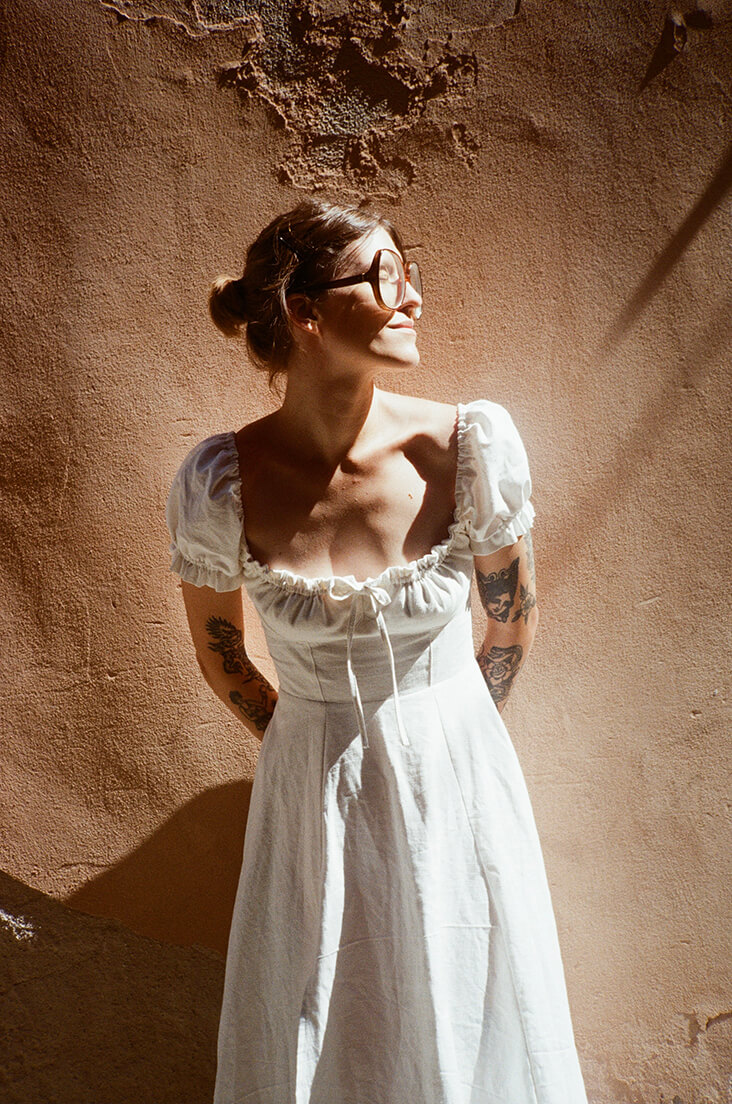 I can vividly remember circling around a pattern for pants for weeks (!! and I am not exaggerating) before I pushed myself to buy it. And trust me, you don't want to know how long it took for me to actually make the pants in the end. I'll say this much though – once I made the first pair, I made 4 more pairs in 3 weeks.
Sometimes you just have to try things and sew. The worst that can happen, is that you have to undo a few stitches. Usually though, you will realize that all the fuss is for nothing and that – I hate to say it – ironing is going to be the answer to most of your questions. Want straight edges? Iron. Want to make your own bias tape? Iron. Are the layers of fabric too thick for your machine? Iron. Want to sew in an invisible zipper? IRON.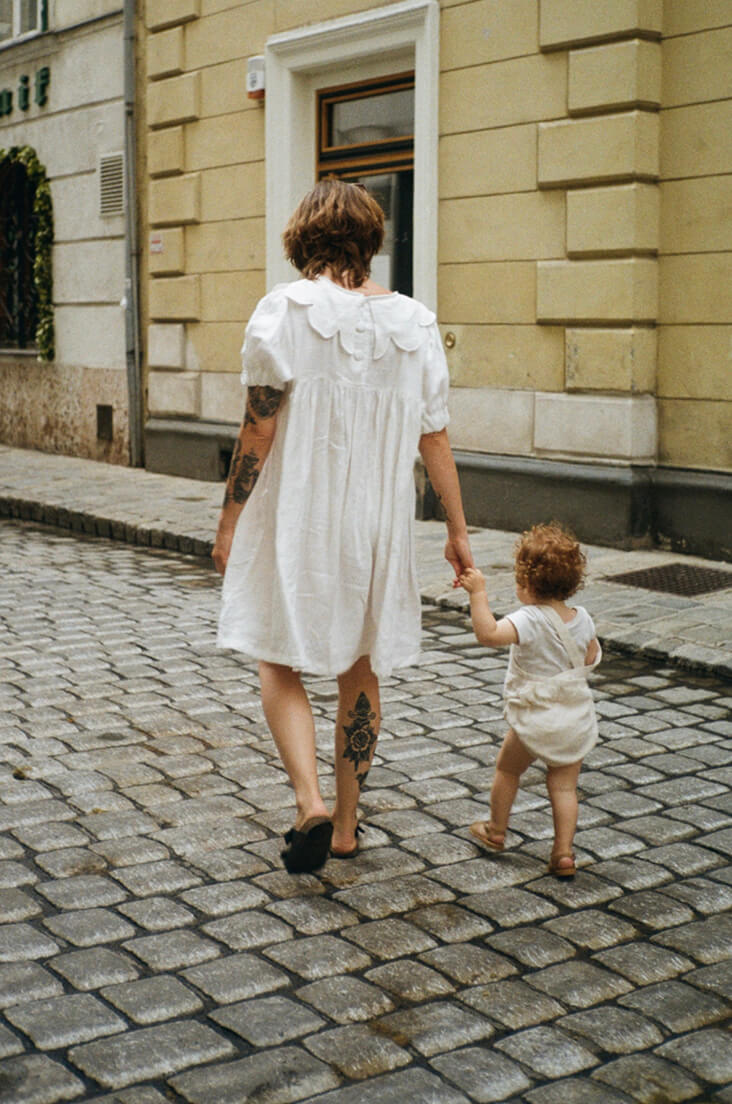 I want to show you how to make different pieces of clothing that can form a whole outfit together.
I can't wait to start!
Bussi,
Sophie