A Well-Loved Wardrobe: Sewing Patterns
Last week I shared a bit about my capsule wardrobe, or as I like to call it, my well-loved wardrobe. In response, you guys had a lot of questions about where to find sewing patterns similar to my linen tank and shorts. So, this week, I wanted to continue the conversation by sharing a few of my favorite places to purchase sewing patterns. 
Now, you might be wondering, why would a professional fashion designer, pattern-maker, and seamstress need to purchase sewing patterns? To put it simply, to save time. I do my own pattern-work for the bags and aprons I make and sell under my lifestyle brand, A Well Worn Story, and I seriously enjoy it. If I had to create ALL of my own patterns for my personal wardrobe though? Honestly, I'd never get to it. 
So, in my experience, even if you're a great pattern-maker, purchasing from other fashion designers in the industry can help you save time, learn new techniques, and support other small businesses and makers. Through these sewing patterns and their Instagram hashtags, I have gained connections to people in the sewing community. Personal sewing projects keep my creativity flowing and my love for sewing alive.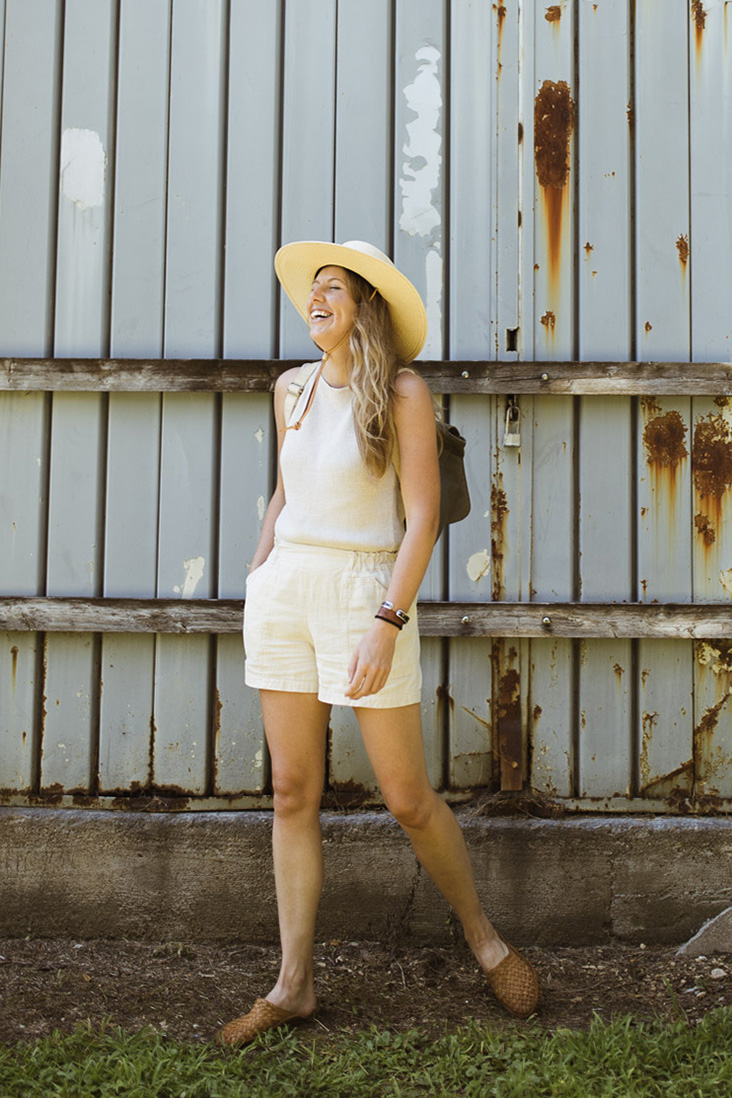 Here are a few of favorite pattern-makers and sewing patterns:
Paper Theory Patterns – I made the Zadie Jumpsuit last year and it quickly became a closet staple. I practically live in it during the summer months. It also layers easily in the spring and fall when the mornings are chilly and days are still warm. The wide legs and surplice top make this pattern so comfy.  
Wiksten – I just bought the child smock top + dress pattern to make a little dress for my baby niece to wear at her first birthday party. I might have to make something matching for her mom, my sister-in-law. I have also been eyeing the Haori Jacket for myself. 
Anna Allen – The place to go for a great pants pattern. You can't go wrong with the Pomona or Philippa pants (and the many variations you get with each)).
Fabrics-store – These patterns are specifically designed with linen in mind. Need I say more? I'm dreaming of the Gia Jumpsuit in Ginger. Anyone else love jumpsuits this much?
Vintage patterns – Last but certainly not least, I have a love for finding vintage patterns at thrift stores and estate sales. In fact, I have a growing collection, and this might still be my favorite way to sew my own garments. Recently, I found myself flipping through a wooden box full of patterns in my parent's basement. I picked out a couple McCall's patterns my mom had bought and made for herself in the 80s. A black linen tank (McCall's 3117) and natural cotton canvas short (McCall's 3602) are now my favorite summer outfit. I suggest searching for vintage patterns via Etsy or Ebay.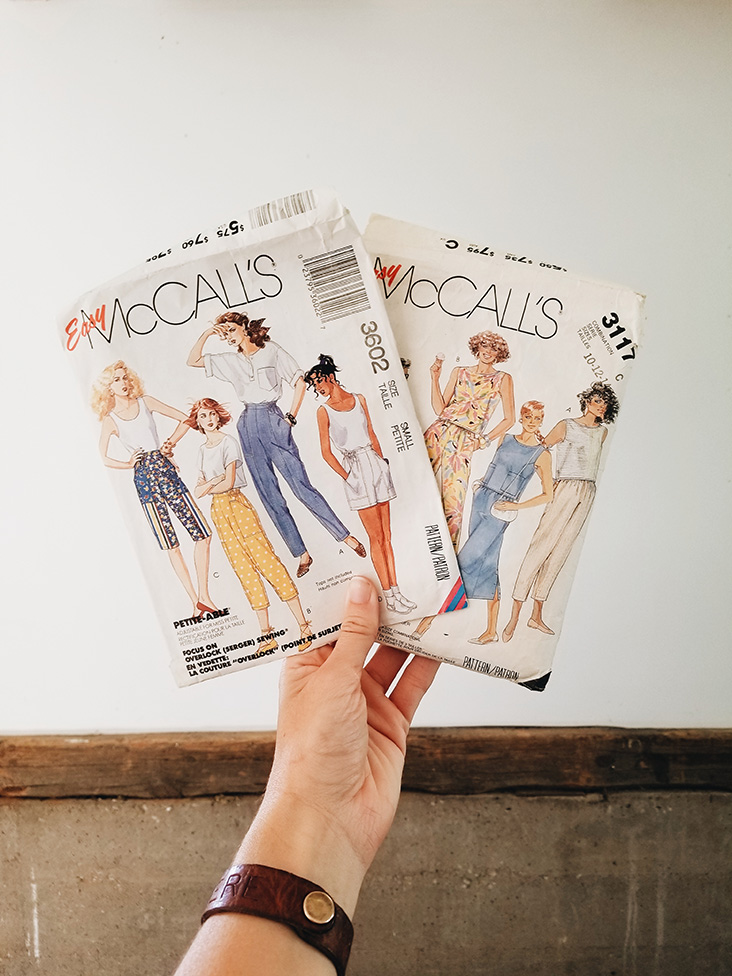 These are just a few of my personal favorites. I know there are so many more good ones out there. Do you have a favorite pattern-maker or specific sewing pattern? I would love to hear them.
Let's make the comment section a resource – share your favorites below!
Happy sewing,
Morgann
Fabrics On Sale Right Now