Sewing Glossary: How To Hem A Curved Edge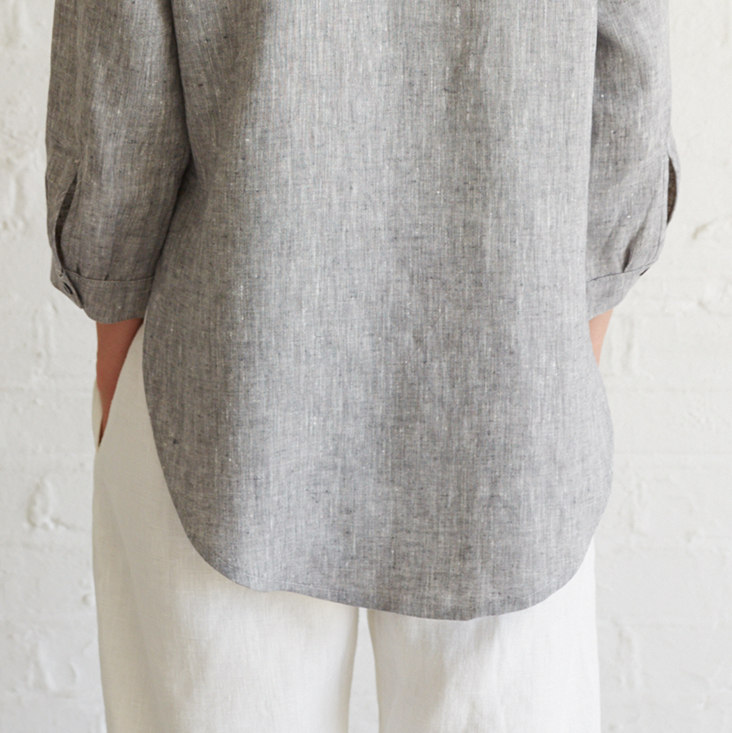 Today's tutorial is a quick tip on how to finish the hem of a curved edge (a circle skirt or a rounded bottom hem of a shirt, for example). Since the curved raw edge is fuller than what you are trying to hem it into, the standard turned up twice technique is not ideal for such projects and can result in all kinds of wrinkles and puckers.
There are several ways to finish a curved edge: by hand, with a bias tape or a facing or even with a serger. However, not everybody has patience to stitch a full circle skirt by hand or owns a serger, which is why we thought we'd share with you a simple trick that gives the same finish as a normal turned up twice hem, but makes the whole hemming process a little faster and smoother while maintaining the perfect curve.
Materials & Tools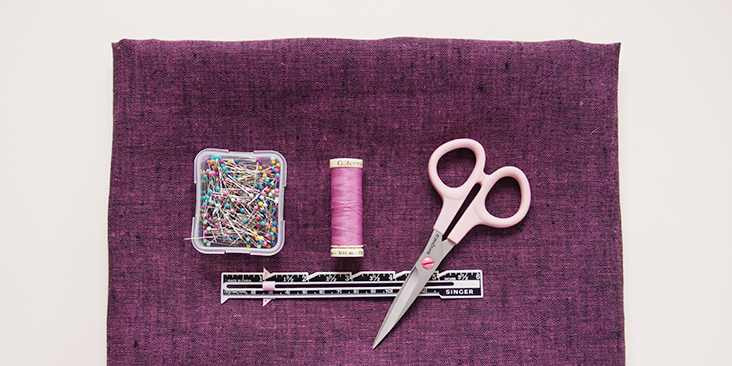 Fabric of your choice (we are using our beautiful yarn-dyed medium weight linen in IL051 Softened 100% Linen)
Matching sewing thread, pins, ruler (ideally a sewing gauge ruler), scissors, sewing machine.
Difficulty
Beginner
Time
1/2 hour
Steps
Note: Prewash your fabric and tumble dry it until it is still slightly moist, dry in room temperature. Iron the fabric so it is easier to work with.
1. Stitch a line of basting 1/4" from the raw edge, all along the hemline.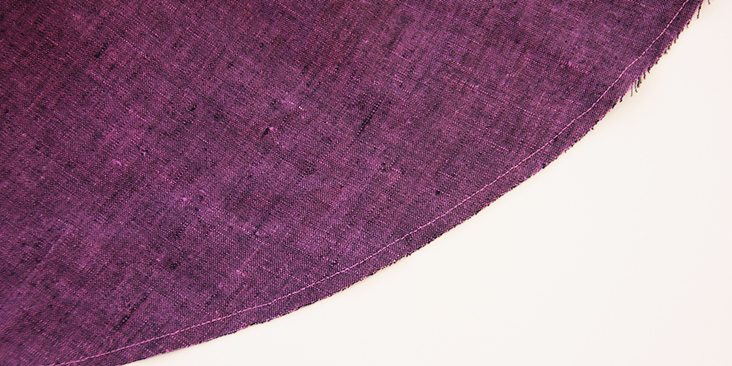 2. Using this line of stitching as your guide, press the hem towards the wrong side. Use plenty of steam and try not to stretch the fabric too much.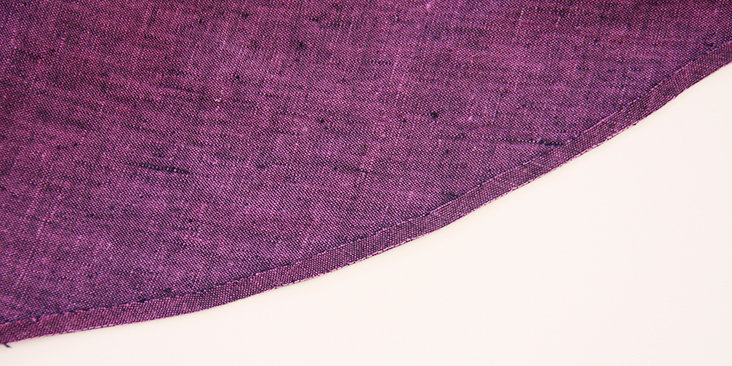 3. Now fold the fabric again ½" towards the wrong side, enclosing the raw edge within the fold, press and pin.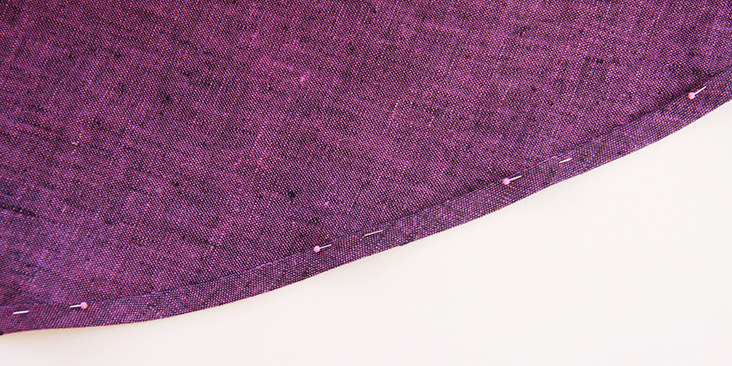 4. Lastly, working from the wrong side, edgestitch along the fold as close to the inner folded edge as possible.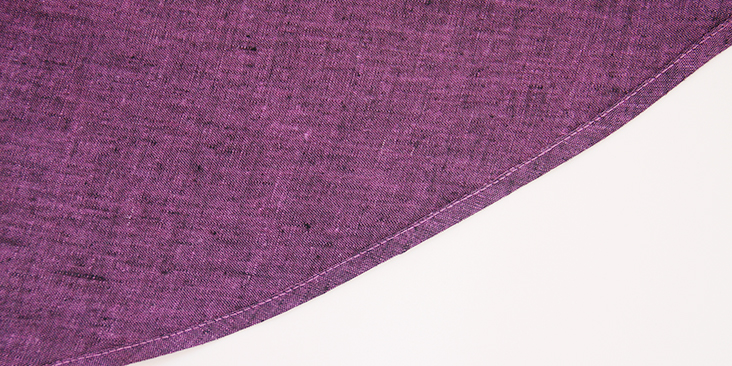 If you have an edgestitching foot, now is a great time to use it. If not, your normal presser foot will do the job.
5. Give the hem a final press and admire your perfect curve!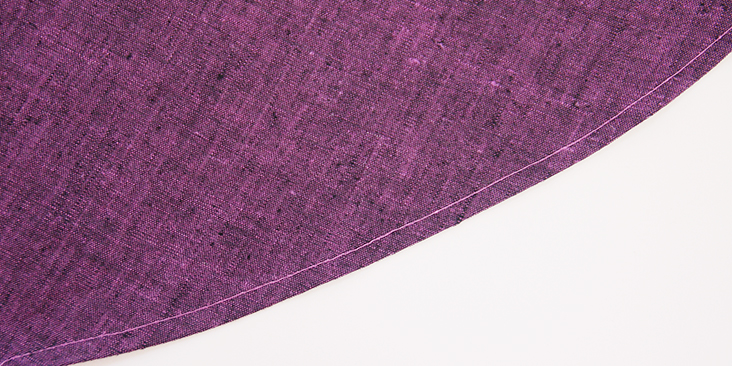 Subscribe