How to sew a Fabric Face Mask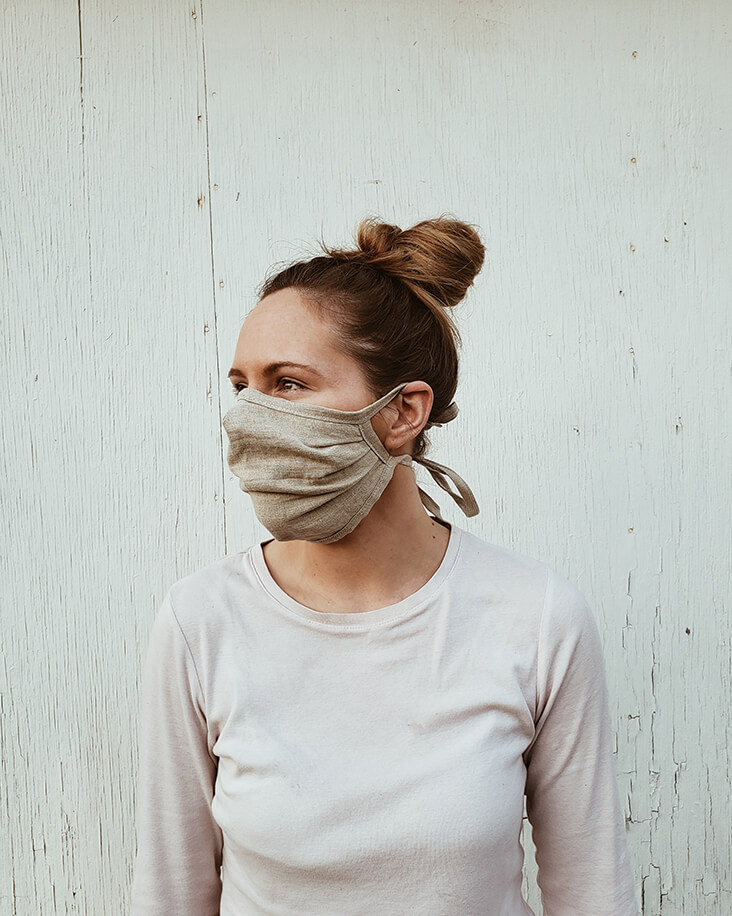 As mask shortages continue in American hospitals, there has never been a better time to put your sewing skills into action to help others. The CDC has now recommended everyone wear a mask in public to help slow the spread of Covid-19, so not only do we need to be sewing for medical professionals, but for ourselves, family, and friends as well. Yep, time to dig through that fabric stash and get sewing!
I'm using this pattern from Cattywampus Crafts by Anna Nozaki. There are many patterns out there, but I'm loving this one because it's specifically designed for medical professionals to wear over their N95 masks. They can easily switch out fabric masks and throw them into the laundry, while extending the life of their N95 mask. This is the exact style hospitals are asking for. I found the instructions easy to follow along with, and if you have simple sewing skills and a home sewing machine, you truly can do this.
If you're just learning how to sew, now is a great time to practice and donate your work to a meaningful cause, all while improving your skills!
Materials
Tightly woven 100% cotton or linen fabric. I used IL020 NATURAL 100% Linen
Thread
Sewing Machine
Scissors or Rotary blade with mat
Iron
Chalk or pins to mark
Ruler
Tips + Tricks
Printing the pattern: As with all digital patterns, make sure to unclick "fit to page" box when printing. This seems silly to even mention, but "fitting to page" will distort the pattern dimensions. After printing, measure your pattern piece to ensure it matches the dimensions listed before cutting into your fabric.
Cutting the 1 ½" strips: I used my 2" wide clear ruler, rotary cutter, and mat to measure and cut these super fast. Line up your ruler to the edge of the fabric and cut at 1 ½" with the rotary blade. I cut leather strips this way, too! (photo of ruler and fabric strips)
Sewing the binding: Take your time ironing here, it makes the sewing a lot easier and creates a high quality product that will hold up through lots of washes.
Your finished mask should look something like this:
I'm so happy with how this turned out. The darts allow for a perfect fit around the nose and jawline. The ties make the mask comfortable and very practical since it can adjust to fit any adult, and you can easily size it down to fit kids (print the pattern at 75%).
I hope this information encourages you to sew masks for yourself, family members, and people working essential jobs. Reach out to your local hospital to see how you can donate masks to healthcare workers. Our community of seamstresses has a unique opportunity to use the skills we have to bring safety and hope to people in a time of crisis. Will you join me?
I also hope this work brings you a sense of purpose. I hope it makes you feel a deeper connection to the people around you. I hope that keeping your hands busy and focused on a project will bring you peace, comfort, and joy in this weird season. I know it has for me.
Stay well and happy sewing,
Morgann