Agustina Boxy Top Tutorial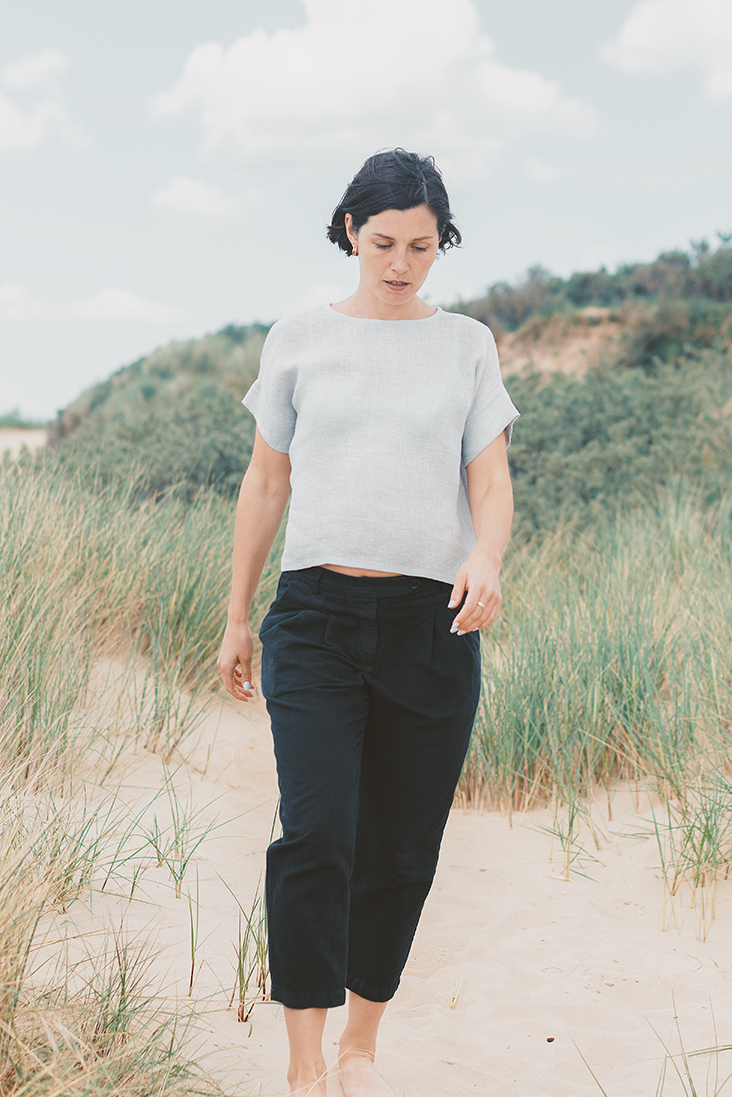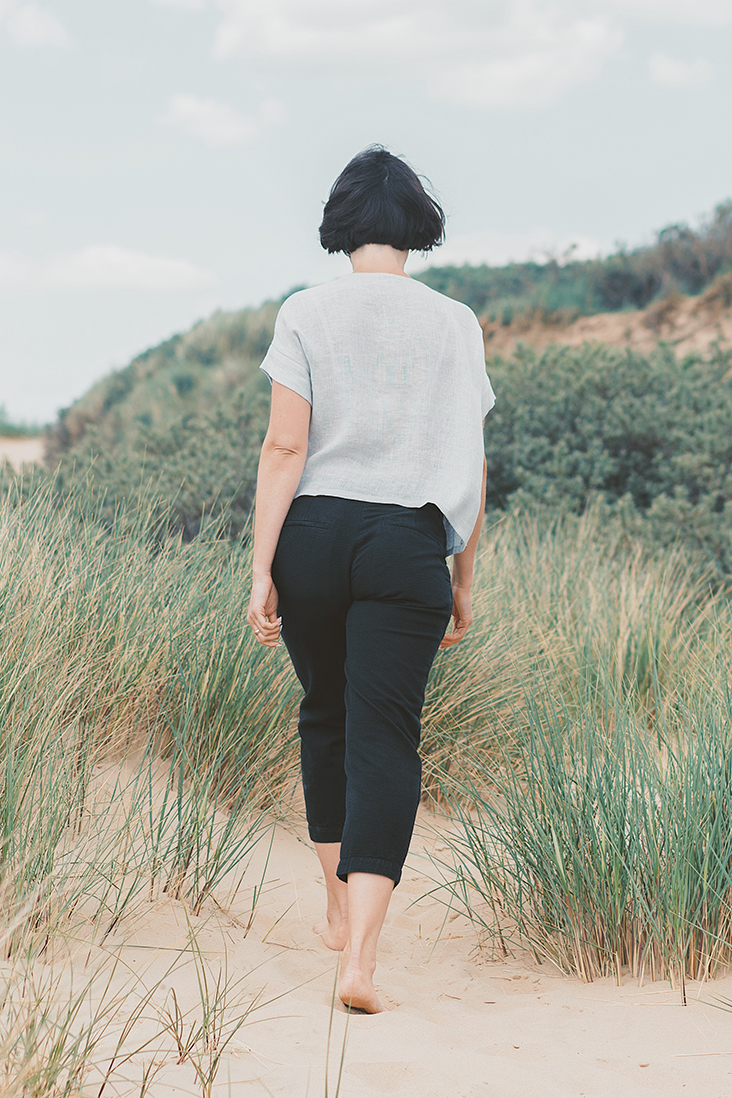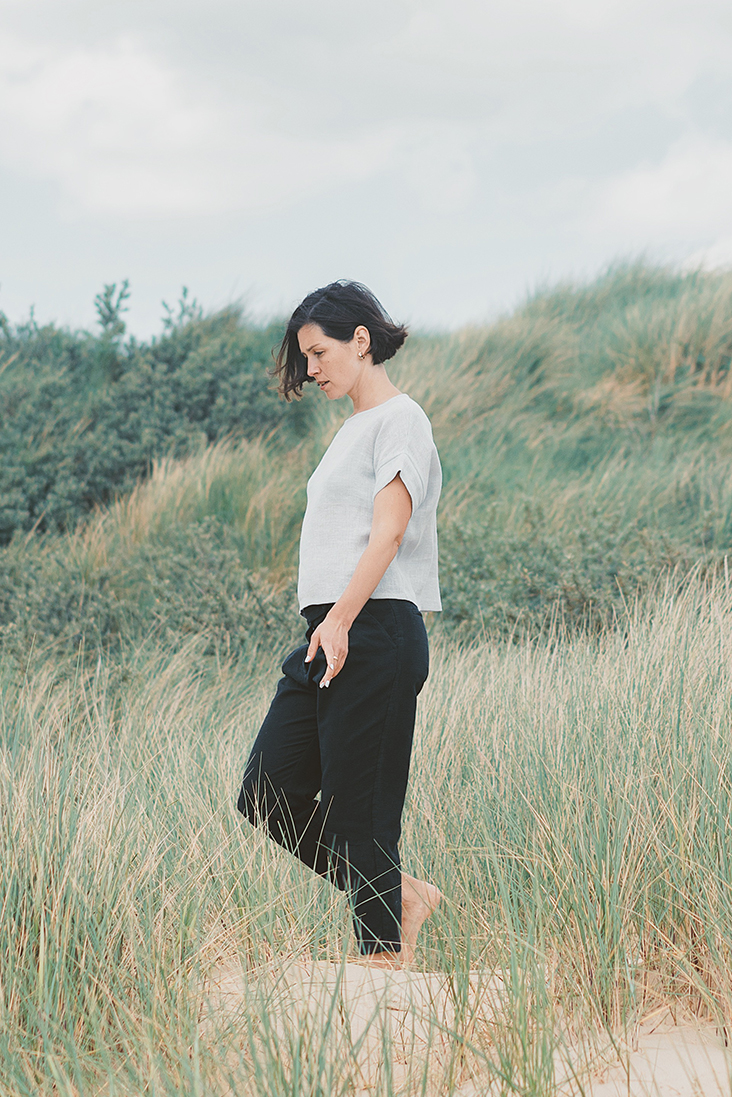 Agustina is a simple and slightly cropped boxy top with round neckline and cuff sleeves. And sometimes simple is best. An ideal beginner sewing project, this top sews up in just a couple of hours and requires very little fabric. We chose to make this top in our gauzy open weave linen that has a unique slightly sheer look making it ideal for summer.
Such a great basic pattern, it's guaranteed to become one of your favorites. Plus, it lends itself to so many simple hacks to make it your very own. You can lengthen the hem and turn it into a dress, or transform cuffs into long sleeves, or add a belt.
Follow this easy step-by-step tutorial and make your new wardrobe staple!
Materials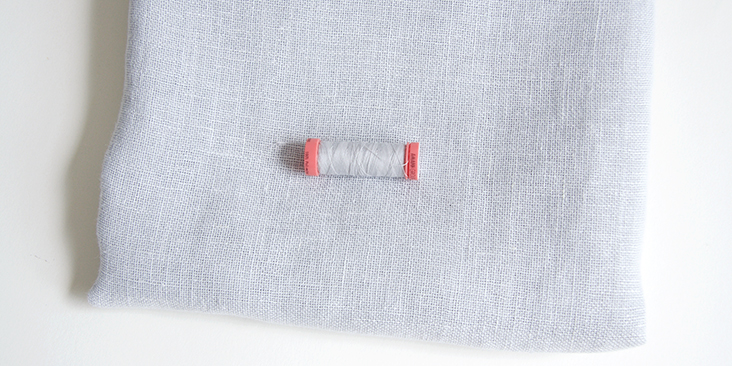 For our sample size S pictured in this tutorial, we used 1 yard of IL041 FOG Softened Medium Weight Linen
For other sizes, please refer to the yardage table in the PDF pattern to determine the required amount of fabric.
Matching sewing thread.
Tools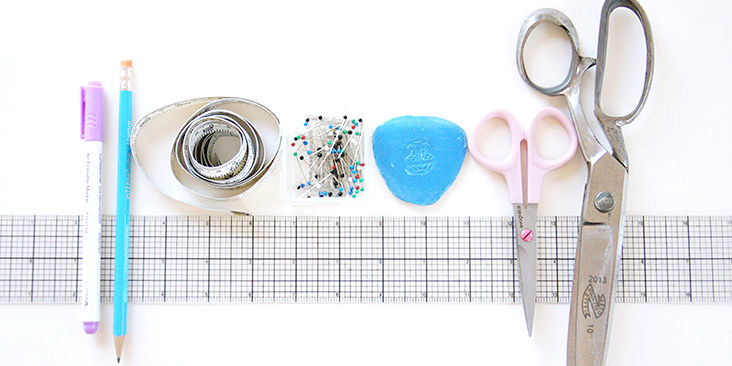 Scissors, pins, ruler, chalk, fabric marker, sewing machine
Difficulty
Beginner
Sewing Time
2 hours
Pattern
You can access the multi-sized printable PDF pattern by following this link HERE. All seam allowances are included and are 3/8" (1 cm) unless otherwise specified. The model is wearing size S.
Remember to transfer all the notches onto your fabric.
Steps
Note: Prewash your fabric. This linen should be laundered in a cold wash-tumble dried on air setting or very low heat. Line dry if possible. Iron the fabric so it is easier to work with.
1. Pin and stitch the shoulder seams right sides together at a 3/8" (1 cm) seam allowance. Serge or zigzag the raw edges together to prevent the fabric from fraying. Press the serged/zigzagged seam allowances towards the back.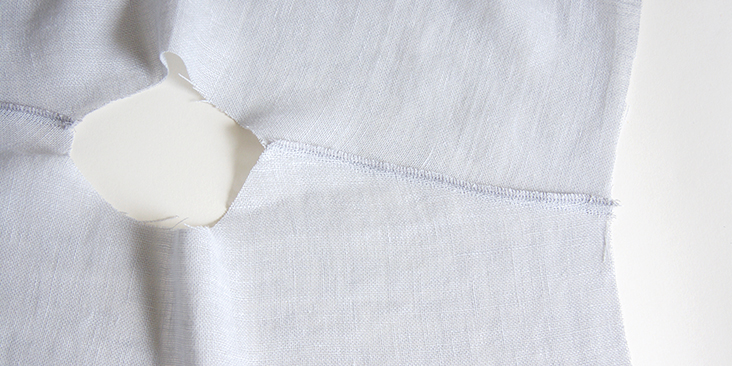 2. Bind the neckline following this step-by-step tutorial HERE.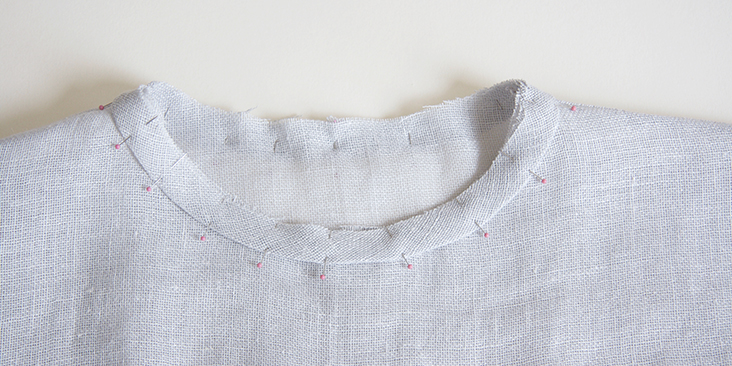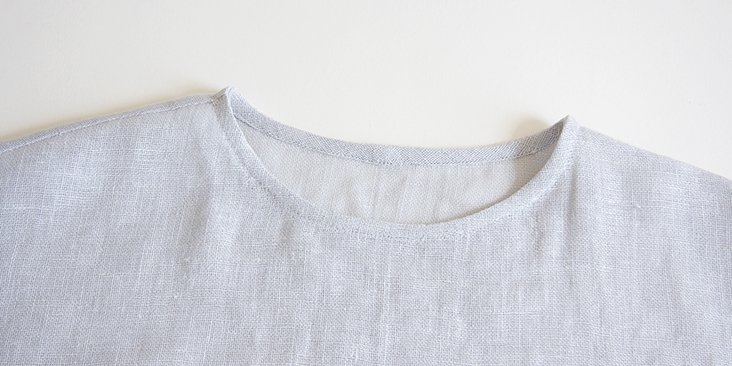 3. Now pin and stitch the side seams right sides together. Make a small snip into the underarm curve to release the tension.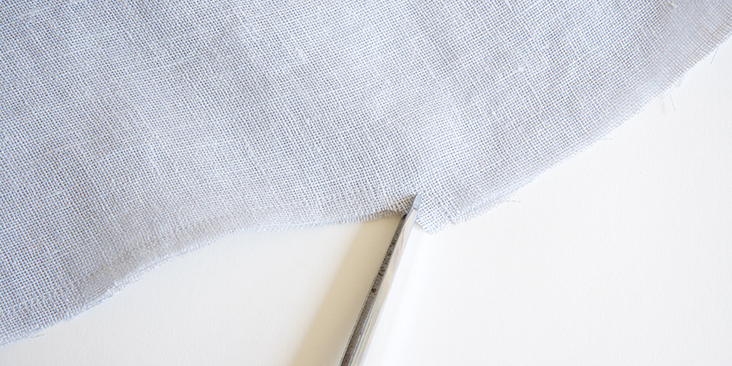 4. Finish the seams using your preferred method and press towards the back.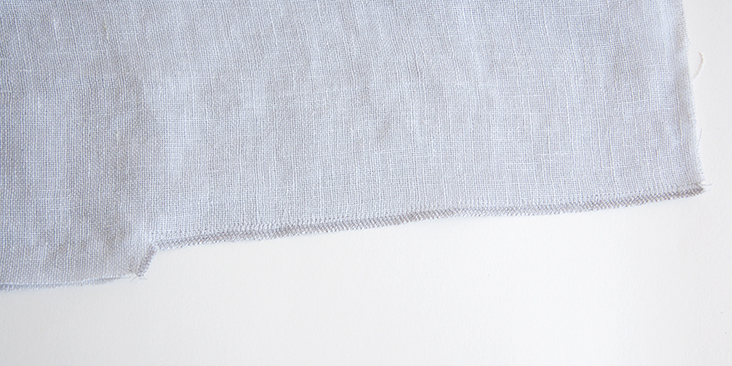 5. Join the short ends of the cuff right sides together and sew at a 3/8" seam allowance. Press the seam open.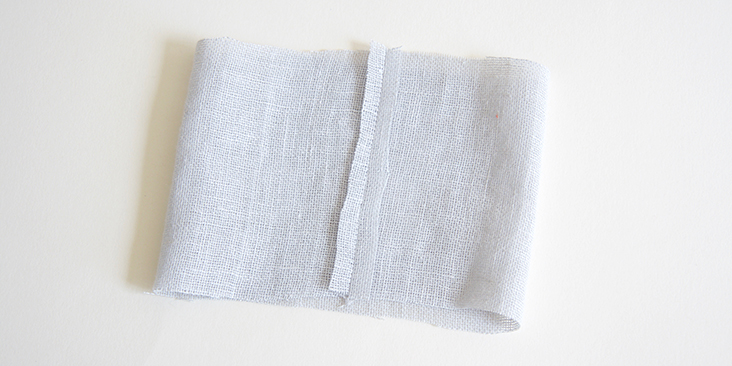 6. Fold the cuff in half lengthwise wrong sides together.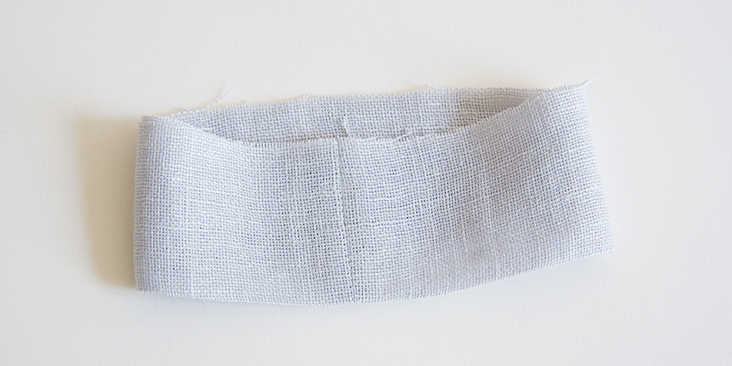 7. Pin the cuff to the armhole right sides together matching the raw edges and the underarm seams.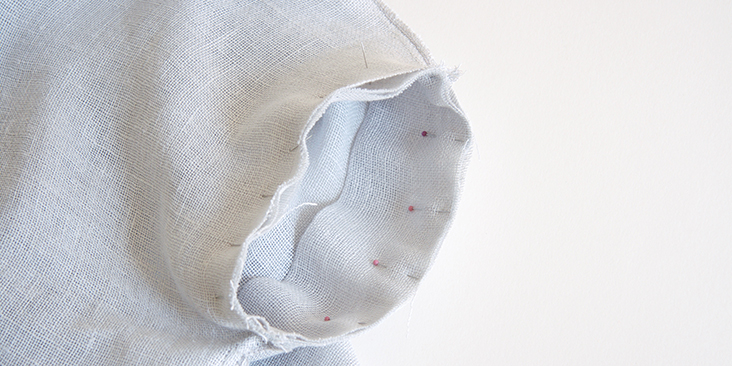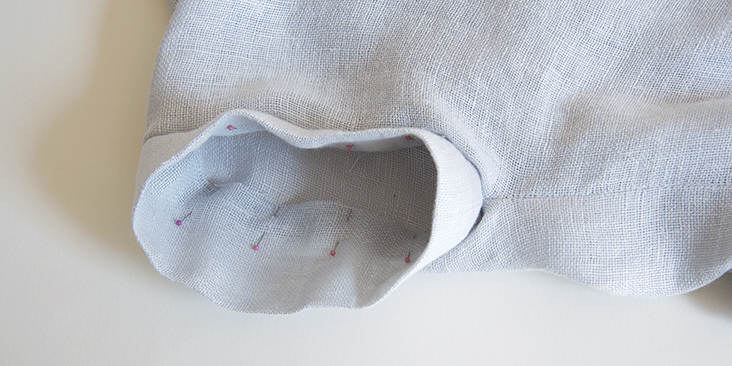 8. Stitch at a 3/8" seam allowance, finish the edges together and press the seam allowance towards the bodice and the cuff away from the garment.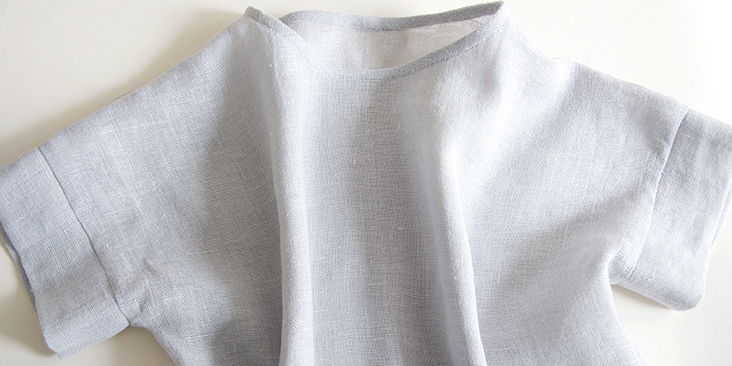 9. Lastly, finish the hem. Press your fabric twice to the wrong side (first 3/8", then another 1/2") and pin.
10. Edgestitch along the folded edge.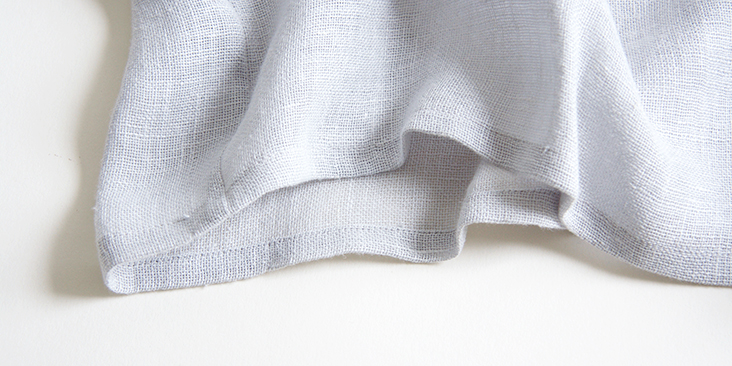 And you are done! Super easy, right? Pair your top with just about anything! We love seeing what you make! Don't forget to share your pictures and tag your creations with #FabricsStoreAgustinaPattern hashtag.
Whether you are looking for natural or bright colors, heavier or lighter linen, we have something for everyone. Browse our selection of linen fabrics and find the color that inspires you for this project!
Subscribe