Sewing Glossary: How To Draft And Sew Patch Pockets Tutorial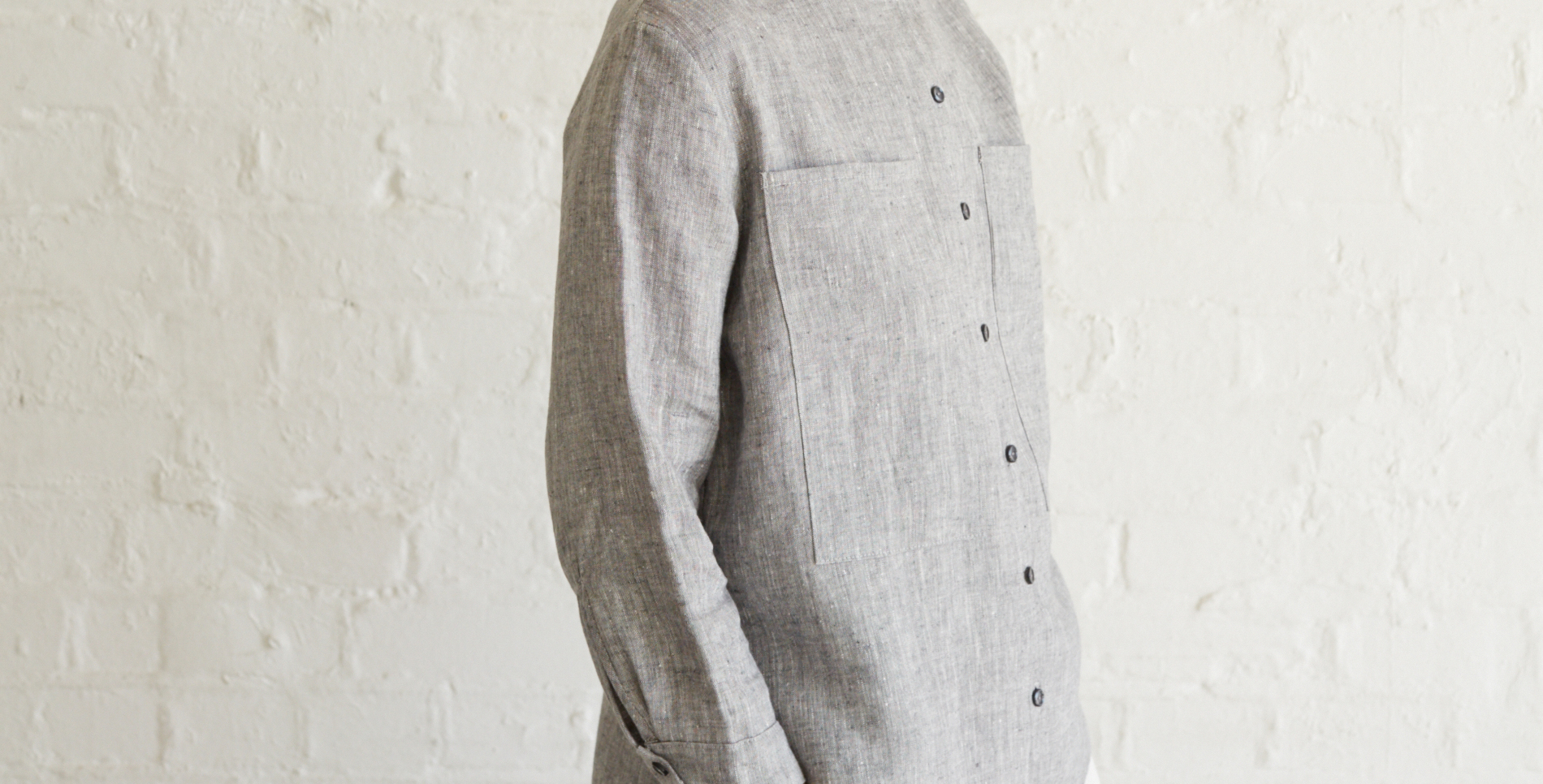 There are two styles of pockets that are most commonly used in clothing construction: inseam pockets and patch pockets. We have previously showed you how to sew inseam pockets, so this week we are going to talk about patch pockets.
Patch pockets are shaped pieces of fabric that are finished on all sides and then attached on the right side of the garment. These handy little compartments can be easily added to a garment that you are creating or to an existing garment for a decorative and practical touch.
They are very easy to sew and are a great way to use up fabric scraps. This tutorial shows two slightly different ways of attaching rectangular patch pockets. Choose your favorite method and use it for sewing angled or rounded patch pockets.
Materials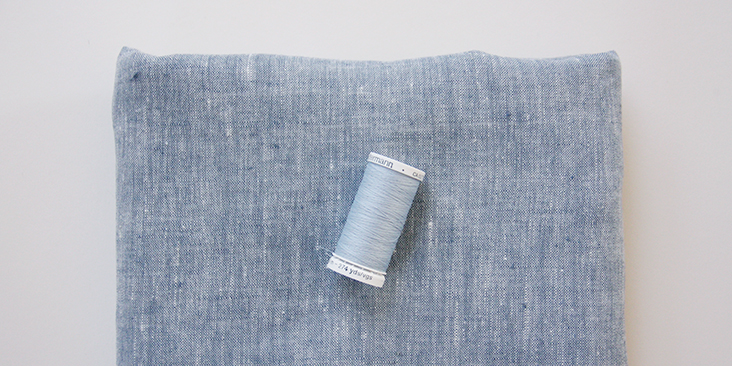 Fabric of your choice (we are using our beautiful yarn-dyed medium weight linen in IL042 907 Premier Finish color).
Matching sewing thread
Tools
Scissors, ruler, pins, chalk, fabric marker, sewing machine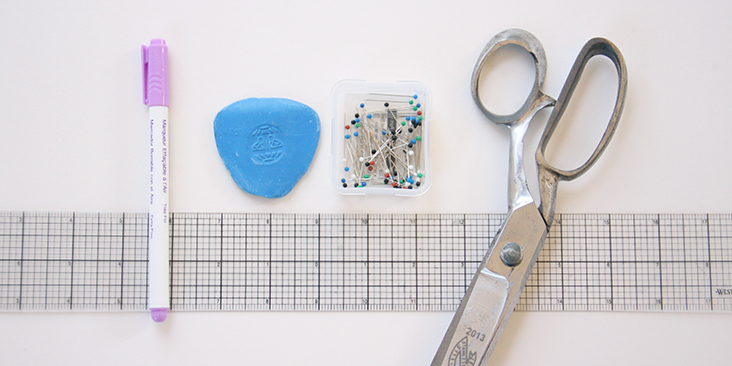 Difficulty
Beginner
Time
1/2 hour
Pattern
If you work with an existing pattern, it will normally give you all the necessary measurements. But you can easily create your own pockets or change the shape/size of your existing pockets by drafting your own pattern.
Decide what size you'd like your finished pocket to be and draft it on the paper. Add 1/4″ seam allowances (for the first method) or 1/2″ (for the second method) to the bottom and sides, and 1″ (or more, if you want a larger top fold) on the top of the pocket.
Cut out your pocket fabric using the drafted pattern piece. When cutting a printed fabric, keep print placement in mind. If you are using stripes or checks – be sure to match them!
Steps
Note: Prewash your fabric and tumble dry it until it is still slightly moist, dry in room temperature. Iron the fabric so it is easier to work with.
The First Method:
1. Serge or zigzag the bottom and side raw edges to prevent the fabric from fraying. Leave the top edge raw.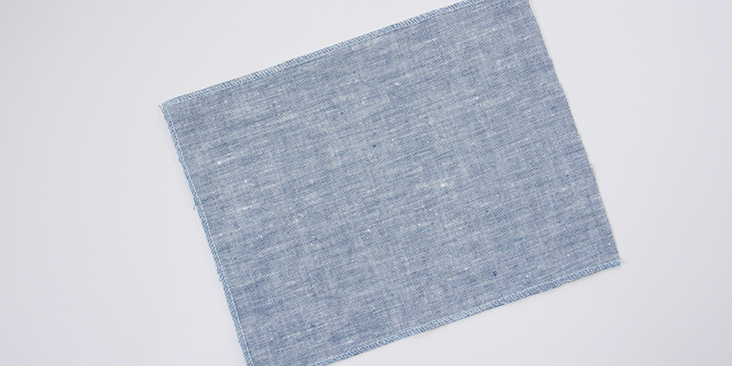 2. Fold the serged/zigzagged edges up 1/4″ towards the wrong side and press. Be careful to press the bottom corners so they do not stick out beyond the sides of the pocket.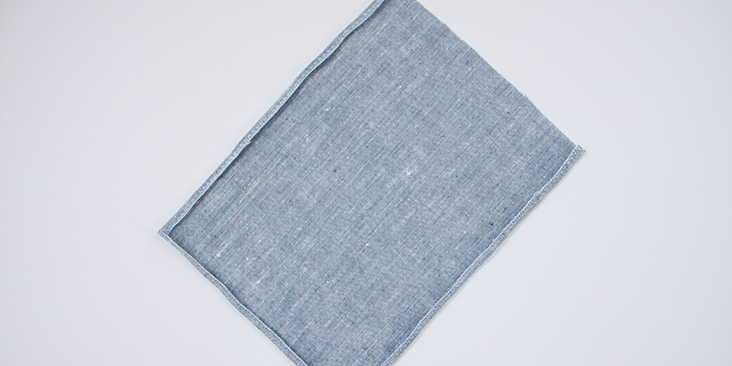 3. To create the top fold, simply fold your fabric twice to the wrong side depending on your chosen seam allowance. We decided to add a 1,5″ seam allowance for a 1″ wide finished fold, so we'll be folding our fabric first 3/8″ to the wrong side and then another 1″. Press.
4. Stitch the top fold in place by sewing close to the lower edge. Your stitch line should be parallel to the top of the pocket so use it as a guide when you stitch in place. Press.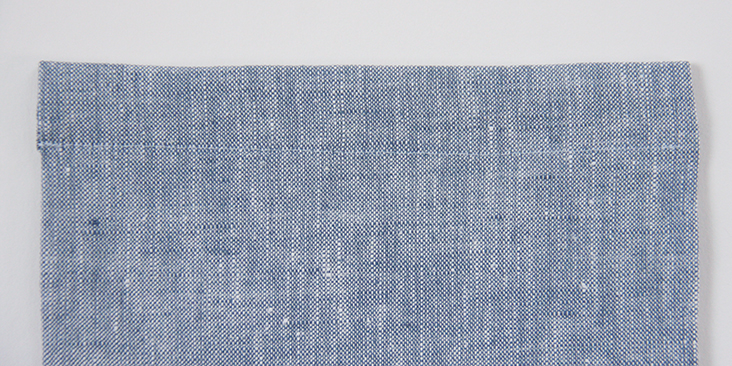 5. Pin your pocket to the right side of your garment. If you are using a garment that calls for patch pockets, there will be markings on the pattern piece as to where to place them. But if you are adding them to a garment that doesn't have those markings, it's up to you to figure out where they should go.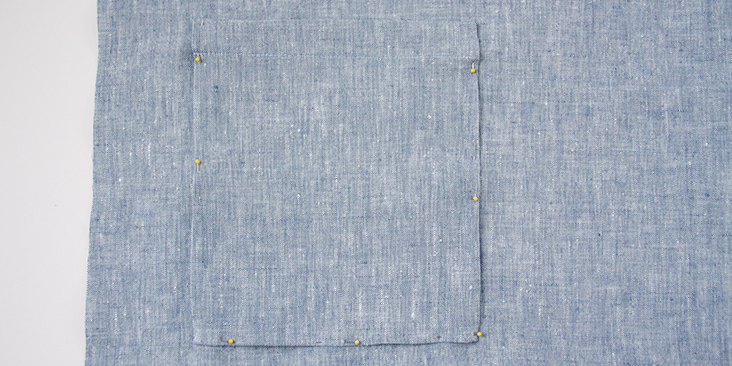 6. Starting at the right top fold corner, topstitch the pocket in place 1/8″ from the fabric's edge. Remember to backstitch and press when you're finished.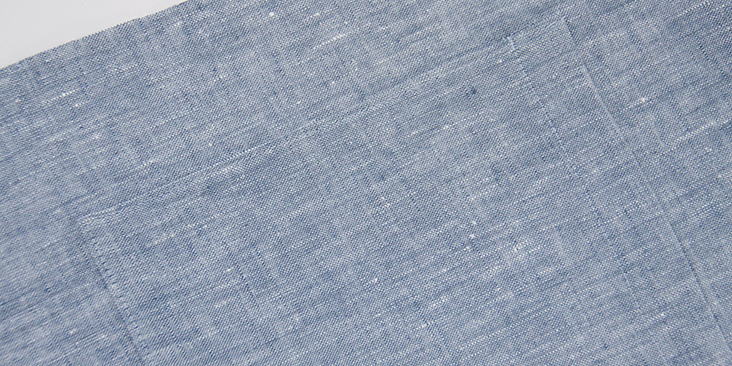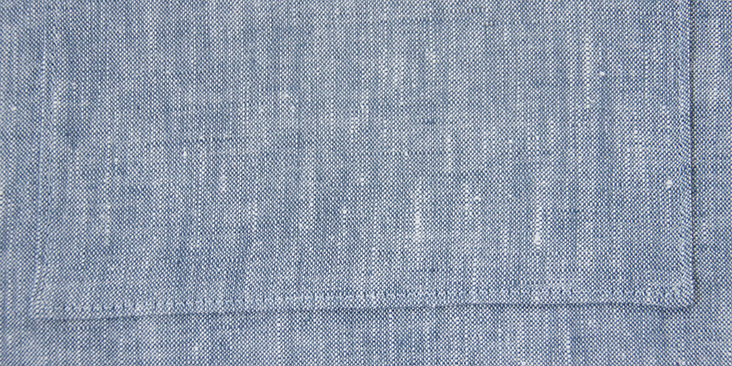 And that's it! Give your pocket a good press, and repeat with the second pocket if you desire a pair.
The Second Method:
This method is very similar to the first one, the only difference is that instead of folding the side and bottom seam allowances once, you fold them twice to get a perfectly neat and clean finish on the inside enclosing all the raw edges.
The steps are pretty much the same, but since all the raw edges will be enclosed within the folds, no need to serge or zigzag the fabric here. Repeat the same steps as in the first method, but start by folding the bottom and side raw edges twice to the wrong side (1/4″ to 1/4″). Now you see why this method requires a larger seam allowance.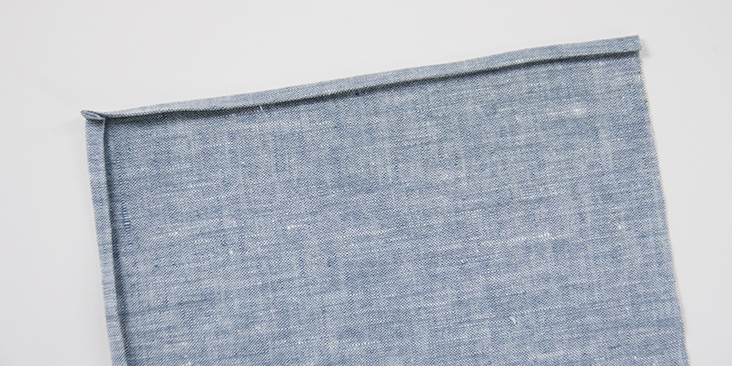 Follow steps #3 through #6 to complete attaching your pockets.
Subscribe