Linen Belt With Vintage Lace Trim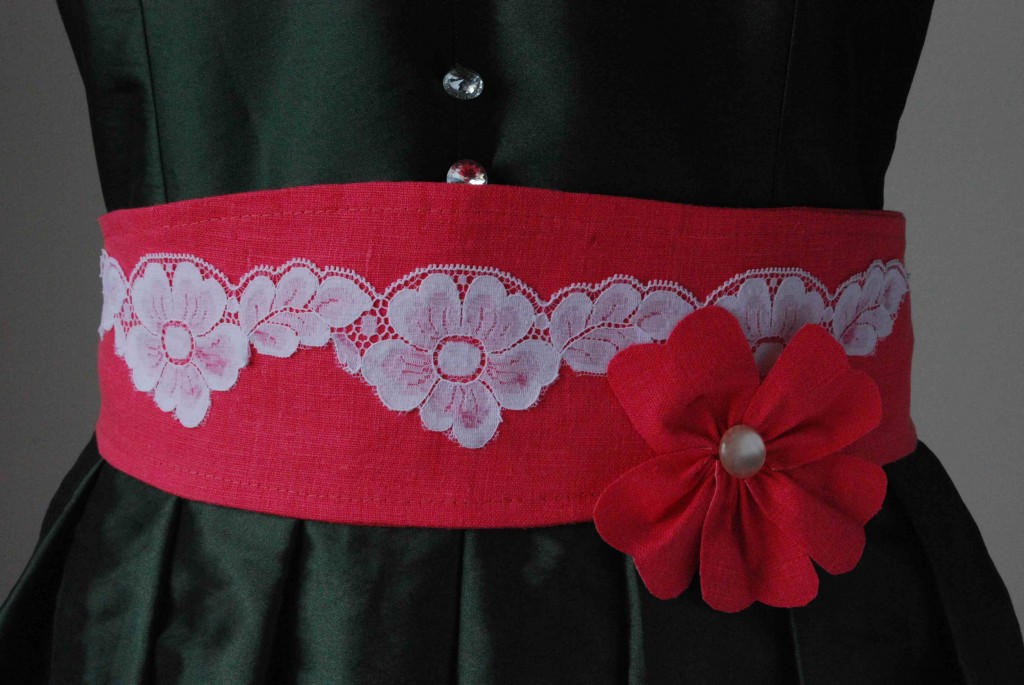 Floral shapes and patterns are one of the big trends for 2012 so here is a beautiful belt that echoes that look. We've used a vibrant honeysuckle linen and finished the belt with an over-sized linen flower and lace trim, and it is secured at the back with a button finish.

Materials

20″ x 59″ of IL019 linen in Honeysuckle
Small strip of vintage lace
Single button
Firm iron-on interfacing

To Make Your Pattern

Use squared dressmaker's paper for your pattern. Draw a horizontal line 18″ long. At one end draw a vertical line 5″ high (centralizing it over the horizontal line), mark the top point as A and the bottom point as B. At the other end of the horizontal line draw a vertical line 3″ high (centralizing it again), marking the top point as A and the bottom point as B. Now join points A together and points B together, using a gently curved line. You now have your belt pattern.

Please note that this belt will fit an approximate 31″ waist. If you want to size up or down simply add or detract inches to the narrow ends.

Cutting Out

Fold your linen fabric in half. Place the 5″ vertical line against the folded edge and cut out.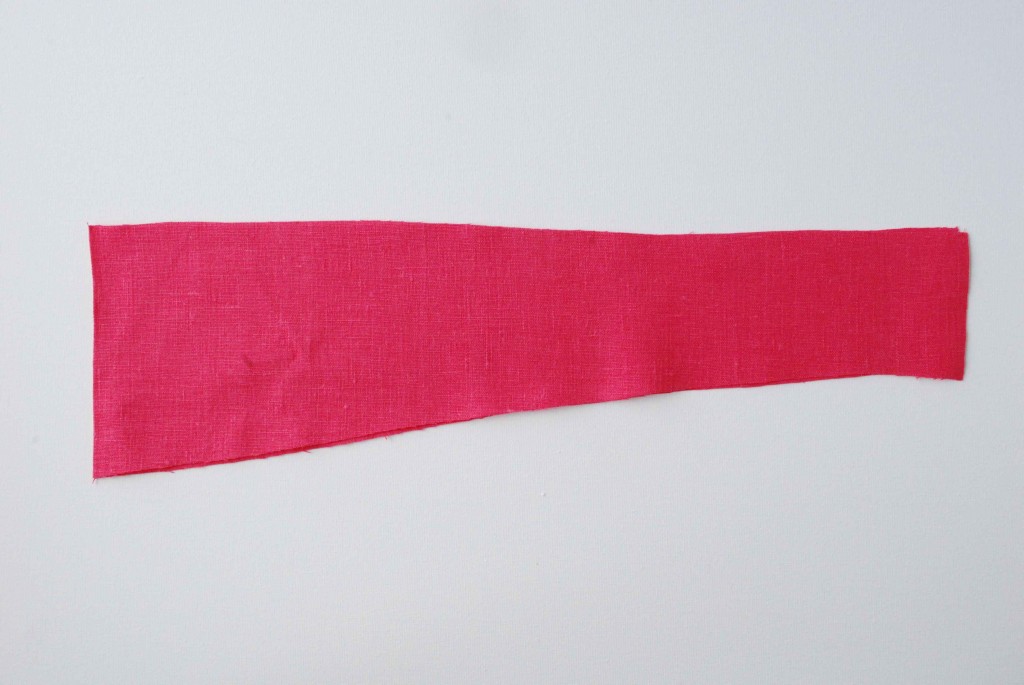 Open out your fabric and you have your first belt piece. Now cut out a second belt piece.

Steps To Sew

1. With right sides facing pin the two belt pieces together. Stitch all the way round leaving an opening for turning. Clip the curved edges.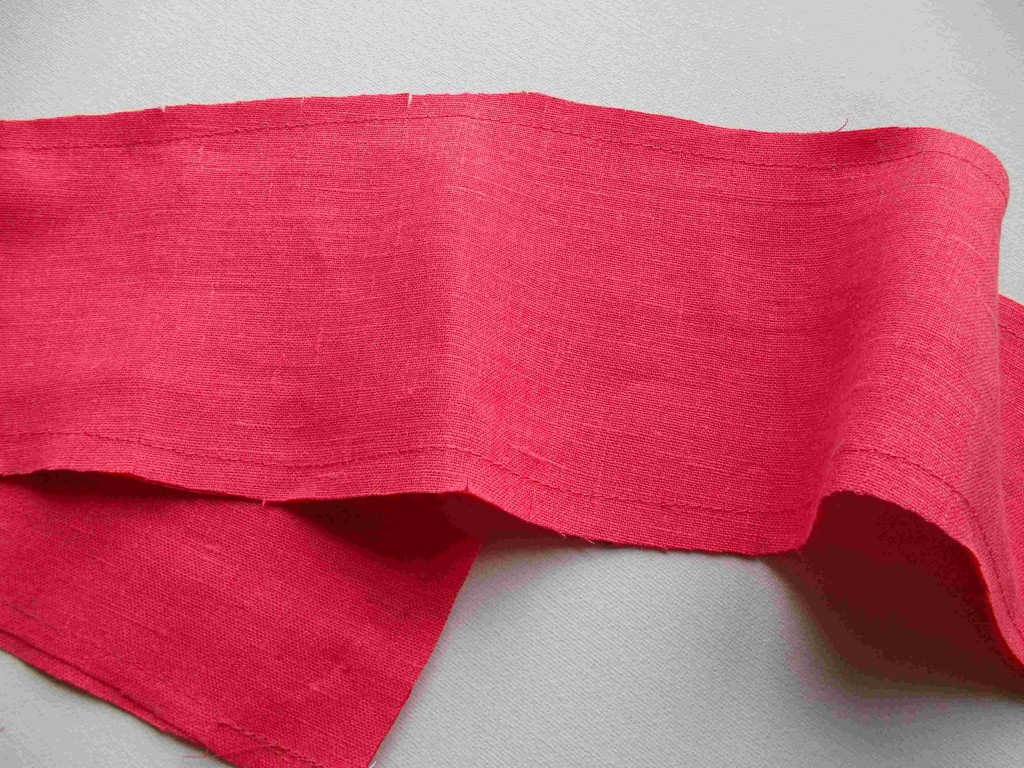 2. Turn the belt to the right side and close the opening with hand stitching. Then topstitch around the entire belt.

3. Work two buttonholes at one end of the belt.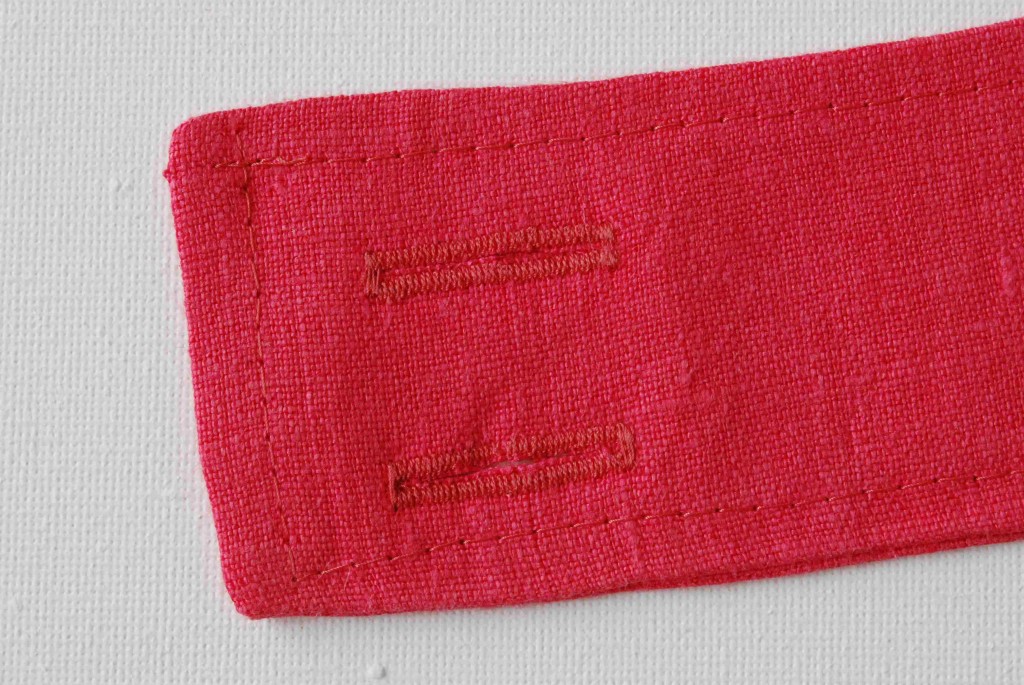 4. To make your flower first cut a piece of paper 1 '½" square. Then curve the top edge make a V in the middle. Iron firm interfacing to some leftover linen and using your paper pattern cut out five petals.

5. Using hand sewing gather the bottom edge of your first petal.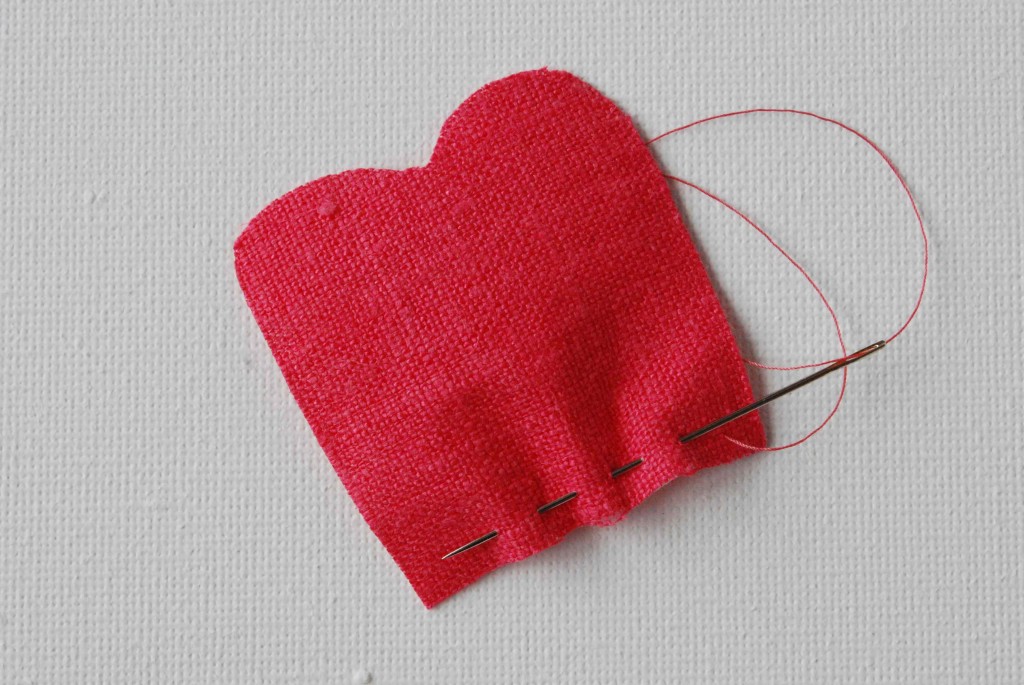 6. Continue with the remaining 4 petals making sure they are all kept on the same piece of thread. Then pull up the thread very tightly and stitch the first and last petal together.

7. Hand stitch or fabric glue your strip of lace to the front of your belt and then add on your flower, again hand sewing or using fabric glue to hold it in place. Add a button to the centre.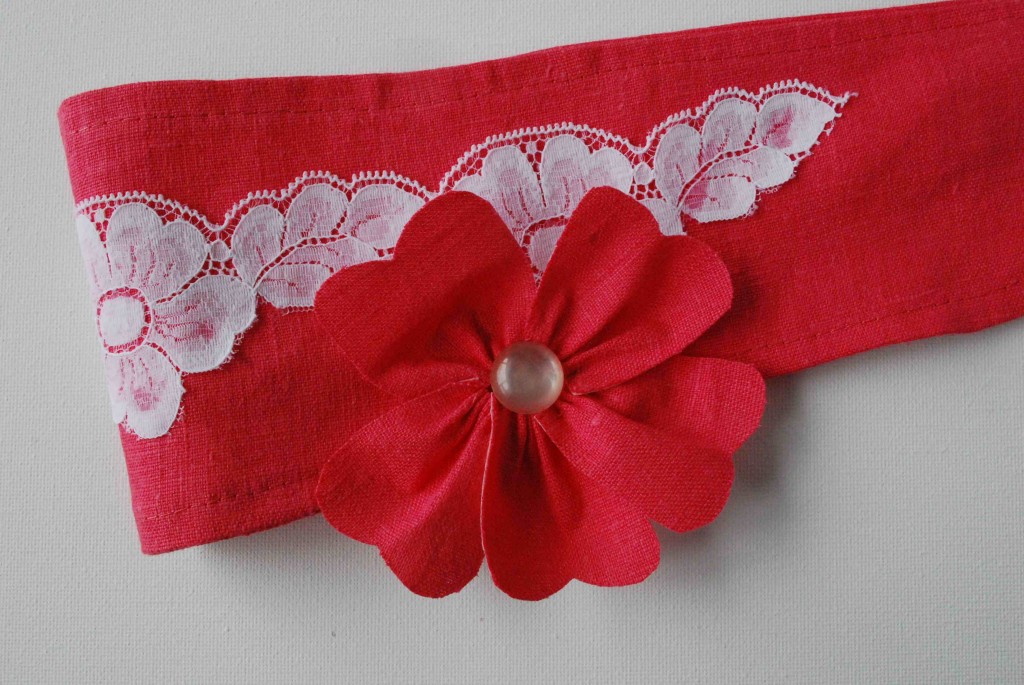 8. Sew buttons to correspond with buttonholes on the other end of the belt to finish.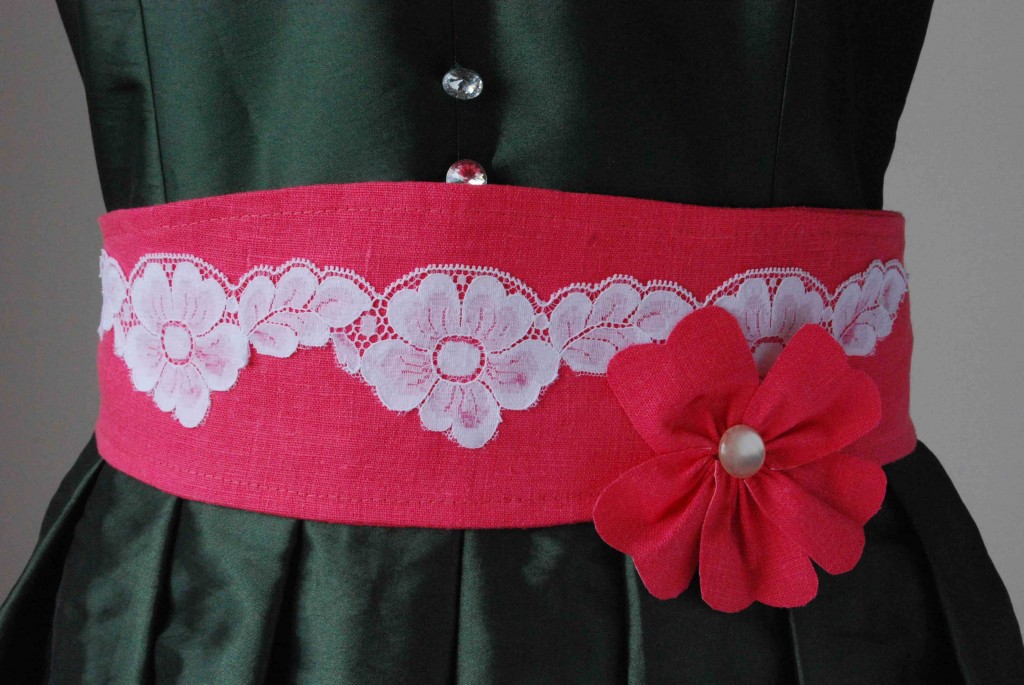 Our sale on 100% linen IL019 is going on now – if you'd like to save 10% on our best selling linen, then follow the link below:

[maxbutton id="1″]

*Let us know what you thought of our latest post by leaving us a comment or visit Fabrics-store.com for bargain prices on the fabrics shown in this tutorial. Happy sewing!