Checkered Napkins Tutorial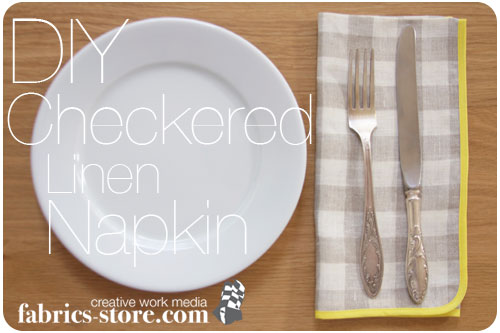 It is finally time for one of our yarn dye linens to get the spotlight! This linen features a beautiful checkered pattern that is perfect for a set of napkins.
I added a fun, yellow trim to border this easy-to-make set of napkins. This is a great tutorial on how to use bias tape, which, you will discover, is the greatest sewing aid! If you are an experienced sewer, this is a simple craft that will definitely liven up your table!
In just a few easy steps, you will have a gorgeous new set of napkins that will brighten up your table.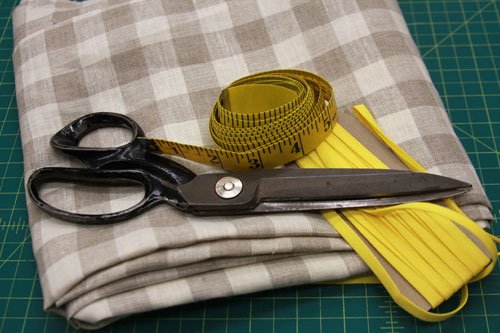 Materials:
Checkered linen. I used IL074, which is in a yarn dye that I love.
Bias tape. I used a bright yellow color, but you can pick any color you like. This is easy to find in any craft or fabric store.
Sewing machine
Scissors
Measuring tape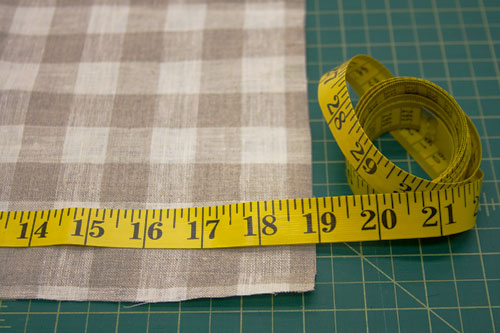 Measure 19" squares from your linen. You can measure and cut as many napkins as you need to complete your set.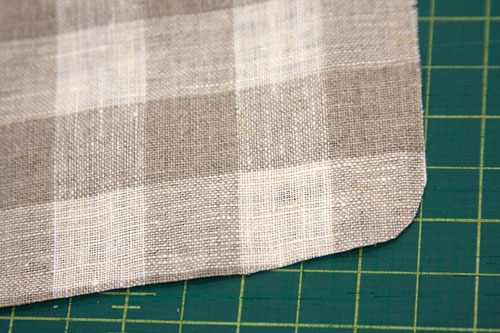 When you have finished cutting your squares of linen, round the edges by trimming off a little bit of the fabric. This will make it easy to sew a continuous piece of bias tape around the edge. Plus, I think it just looks nicer!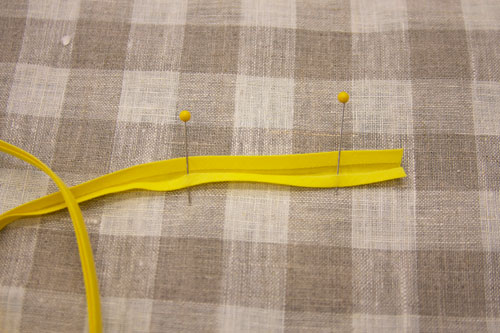 I pinned the bias tape open to show what it looks like. All you need to do is insert the edge of your linen into that fold. It should line up nicely so you can sew the bias tape all around the edge of your napkin.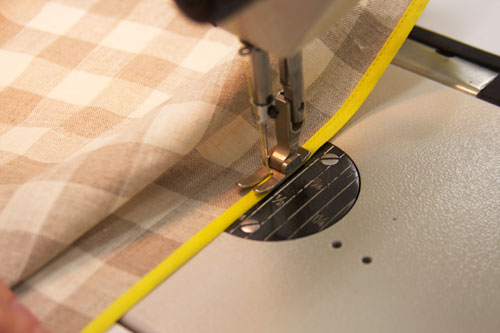 Now just sew the bias tape onto your linen with your sewing machine.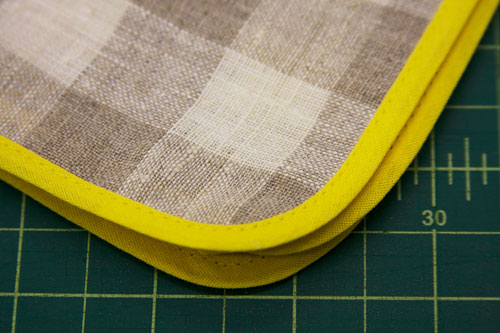 The bias tape creates a beautiful (and easy!) border for this checkered print. The rounded edges look great with this fun look too!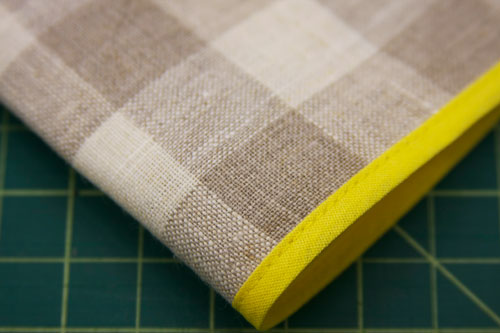 I like the vibrant yellow border against the checkered linen. It's fun and looks great! I would try this with other colors too, maybe a red or blue? Choosing the color took me some time, but I really like the yellow.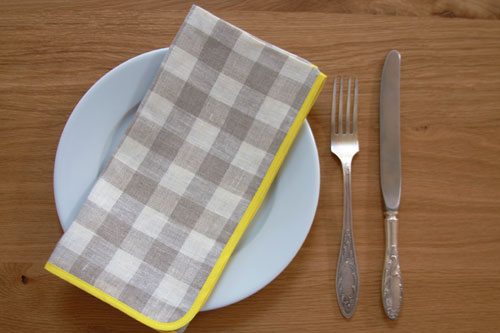 Use your checkered napkins for any meal for a playful addition to your table setting! I can't wait to use mine!Also, why not make a table runner with the same linen and techniques to complete your table? I might just do that right now!
*I hope you all enjoyed this craft! Let me know what you think and if you have any other napkin ideas! I've never featured the checkered pattern, so I'd love to know what you think about it. Feel free to visit our Facebook page and "like" us! Thanks!