New linen colors for the latest runway trends!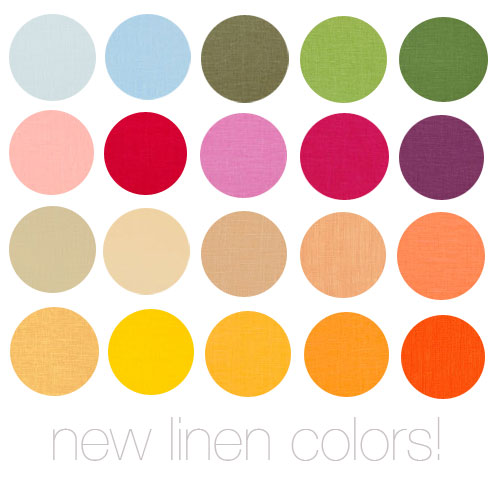 I have been waiting, rather impatiently, for the new colors of linen to arrive. And now….the time has finally arrived!
I am really excited to add these new colors to my linen collection. ' I held a few samples in my hands the other day and they were stunning!'  The colors are vibrant and fun. ' I cant wait to start sewing and crafting with them.
I want to just give everyone a heads up and announce that the new shades will be on SALE starting Tuesday, January 3rd in' IL020' linen. ' I think the lighter-weight linen works perfectly with these fun new colors. I have already made a list of my favorites! I haven't quite figured out what I'll make just yet though…so your suggestions are greatly welcomed!
Perhaps looks for the Spring 2012 Ready to Wear runways will give us all some inspiration! I loved the variety of colorful looks that designers showcased this season. ' Even I was inspired to add some color to my otherwise neutral toned wardrobe (black, white, gray….and more black….)
I've put together some color trends I noticed for this fashion season. ' I'm in love with color now!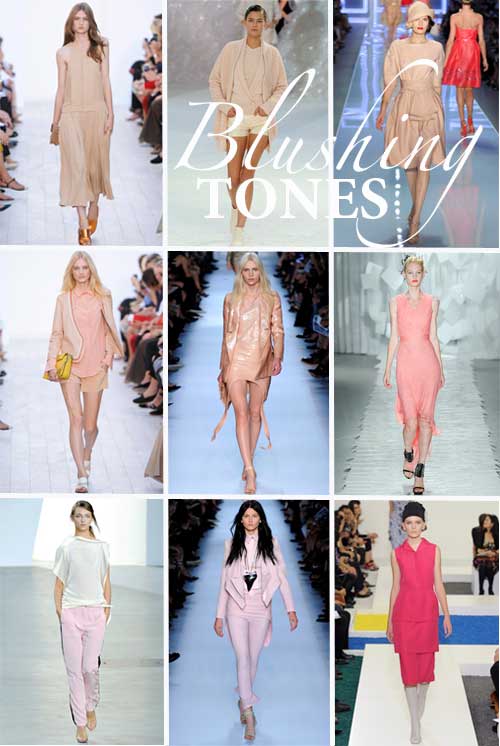 1st row:' Chloe, Chanel, Christian Dior; 2nd row:' Chloe, Givenchy, Jason Wu; 3rd Row: 3.1 Philip Lim, Givenchy, Jil Sander.
I adore the range of pinks from soft blush tones to more girly pinks. ' I love the idea of bubblegum pink for clothing, like trousers, ' for a playful spin on an ordinary outfit!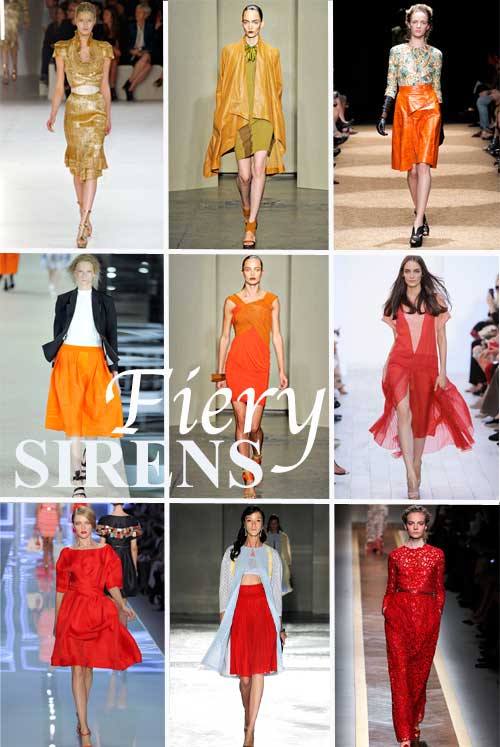 1st row: Alexander McQueen, Donna Karen, Proenza Schouler; 2nd row: Acne, Donna Karen, Chloe; 3rd Row: Christian Dior, Prada, Valentino.Fiery reds add a unexpected blast of color as they came down the runway. ' Try a skirt in a bright hue to add an exciting edge to your ensemble.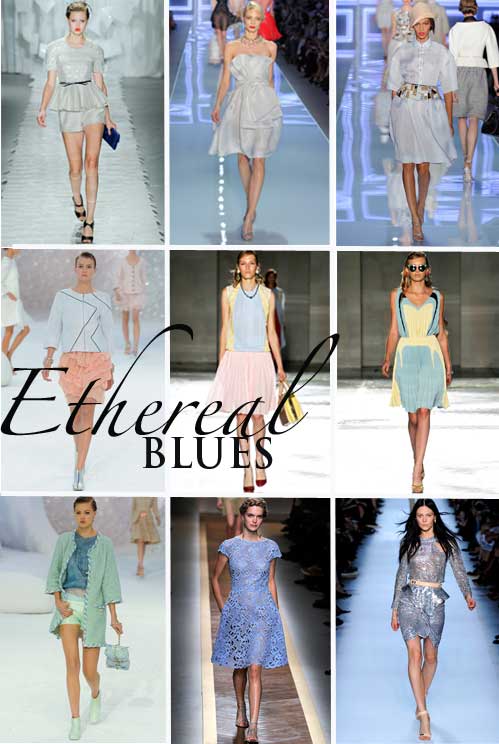 1st row: Jason Wu, Christian Dior, Christian Dior; 2nd row: Chanel, Prada, Prada,; 3rd row: Chanel, Valentino, Givenchy.
Blue is always a classic choice when it comes to colors.'  I'm really into the dreamy, soft blues that came down the runways.'  And, while that Chanel jacket will never be mine, I can still make something beautiful with linen!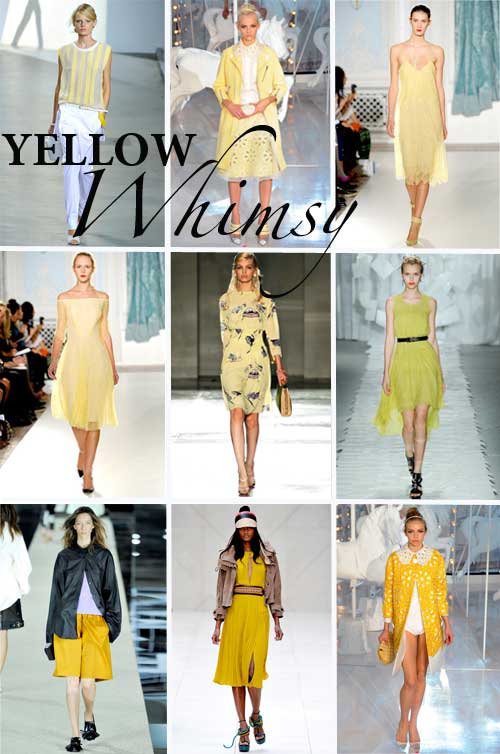 row 1: 3.1 Philip Lim, Louis Vuitton, Erdem; row 2: Erdem, Prada, Jason Wu; row 3: Acne, Burberry Prorsum, Louis Vuitton.
I tend to avoid yellow clothing- having previously held the belief that yellow flatters NO skin tone. ' I will fully admit how wrong I was now. ' If done right, yellow looks fantastic. ' I can't wait to incorporate a striking yellow number into my wardrobe. ' I am also on the hunt for a delicate, pale yellow dress to complete my life.

*Did you gain some colorful fashion inspiration? ' Don't forget- there will be a sale on the new colors for' IL020' linen in the very near future! You will receive an email from' Fabrics-store.com' when the sale begins- so make sure you are signed up for our emails. ' Please feel free to share your colorful linen ideas by leaving a comment! I'd love to hear what your ideas are!