Artisan Craftsmanship: Marshfield School of Weaving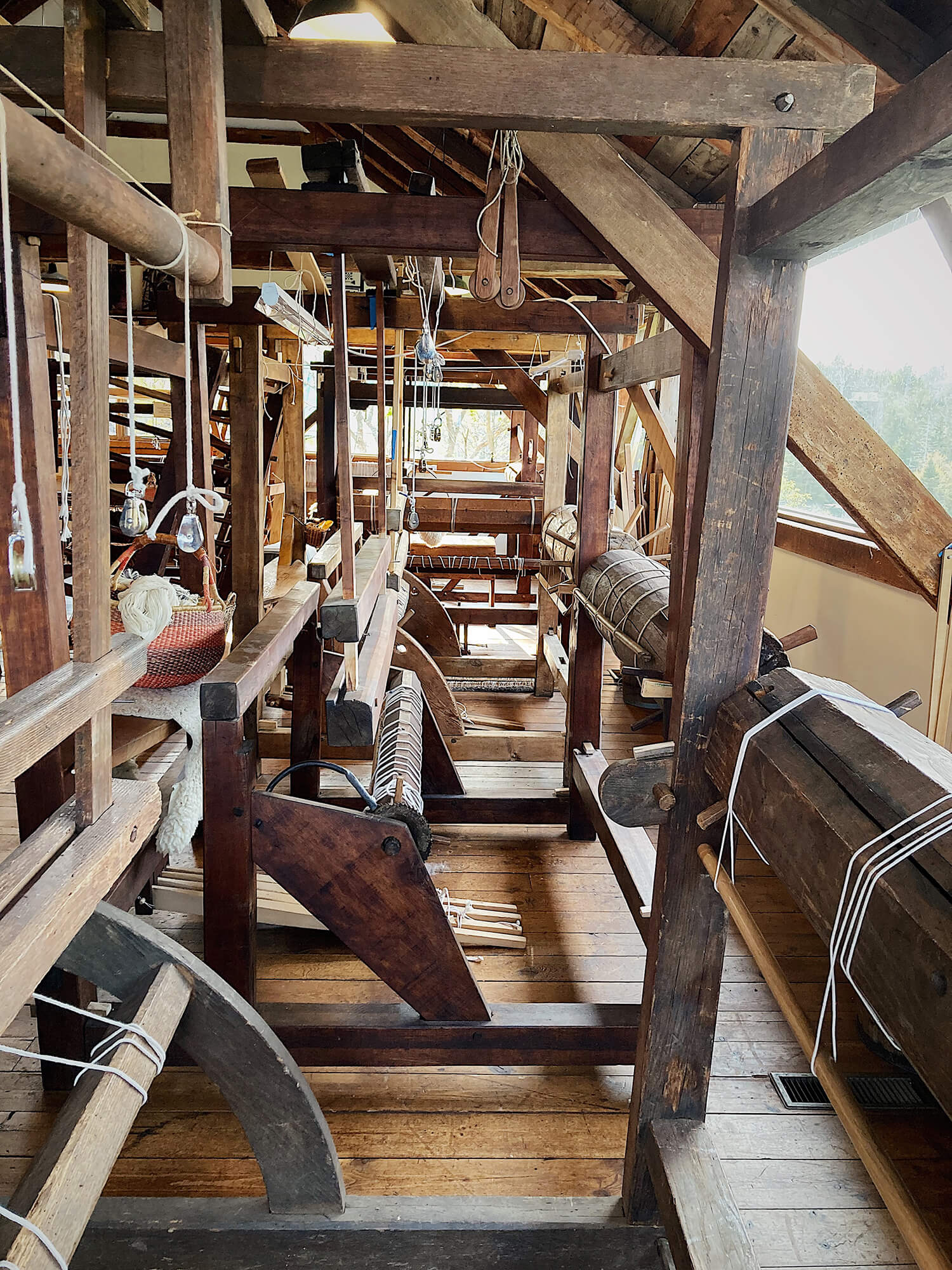 Last summer, I had the incredible opportunity to take part in a weaving workshop, taught by Deborah Livingston-Lowe, of Upper Canada Weaving – a kind-hearted, and passionate weaver. This was my very first experience weaving. After my initial pass through the loom, I was hooked!
My two times great-grandfather worked as a 'tenter' in Scotland. Hearing stories about his life has always made me fascinated by the vast history of textiles and the people who made them!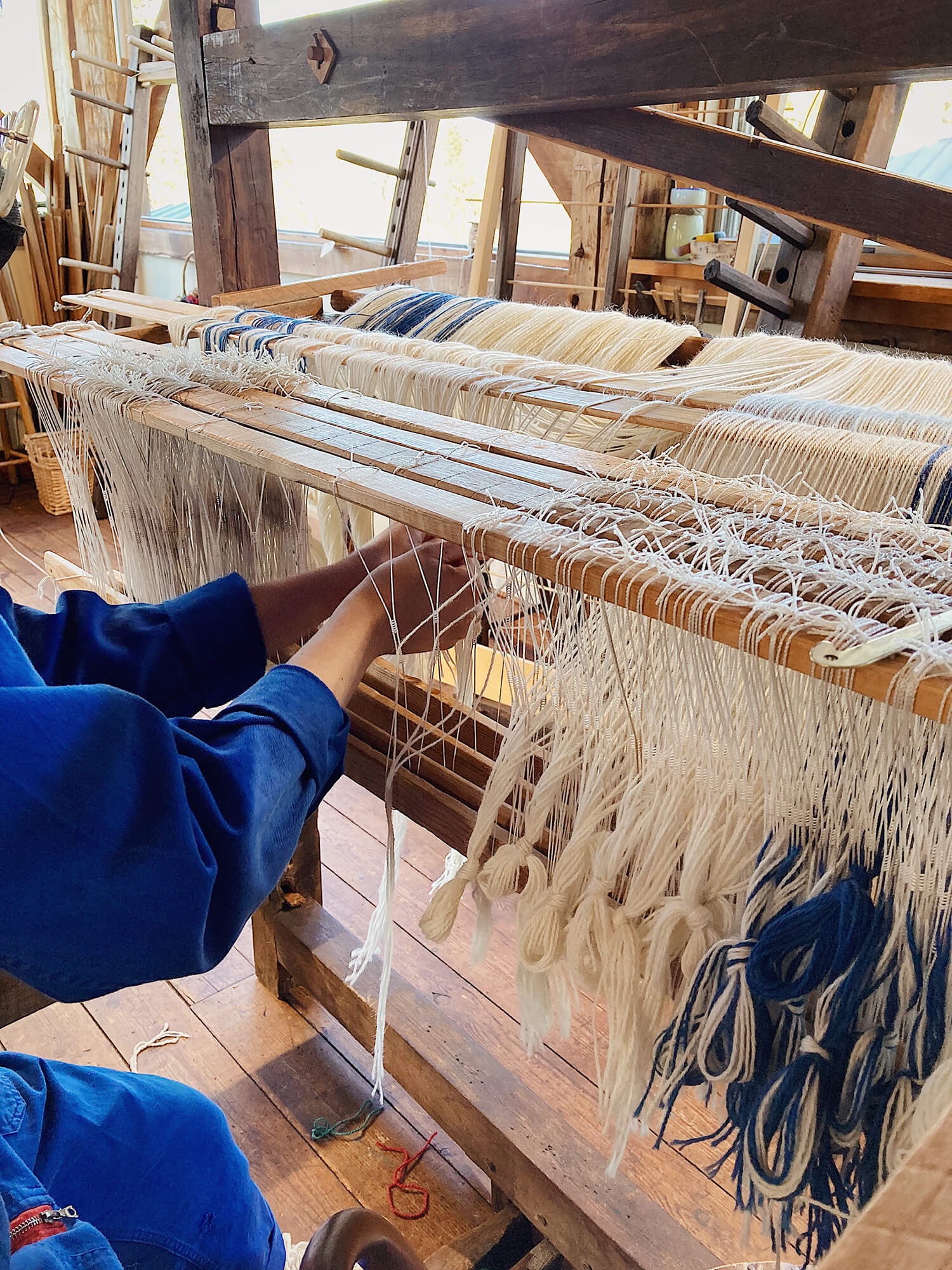 Eager to learn more about the art of weaving and specifically traditional Scottish textiles, Deborah introduced me to the Marshfield School of Weaving, in Vermont, USA. I remain forever grateful that she did! After some research and careful planning, I was off to study at this renowned school!
The Marshfield School of Weaving was founded in 1974 by Norman Kennedy, who was born in Aberdeen, Scotland. With a love for Gaelic song and weaving, he has become a true master in traditional Scottish art forms. The school is home to the largest collection of 18th and 19th Century looms in working condition. I highly recommend visiting the school's website to get an understanding of the rich history, spectacular instructors and wonderful courses they have to offer.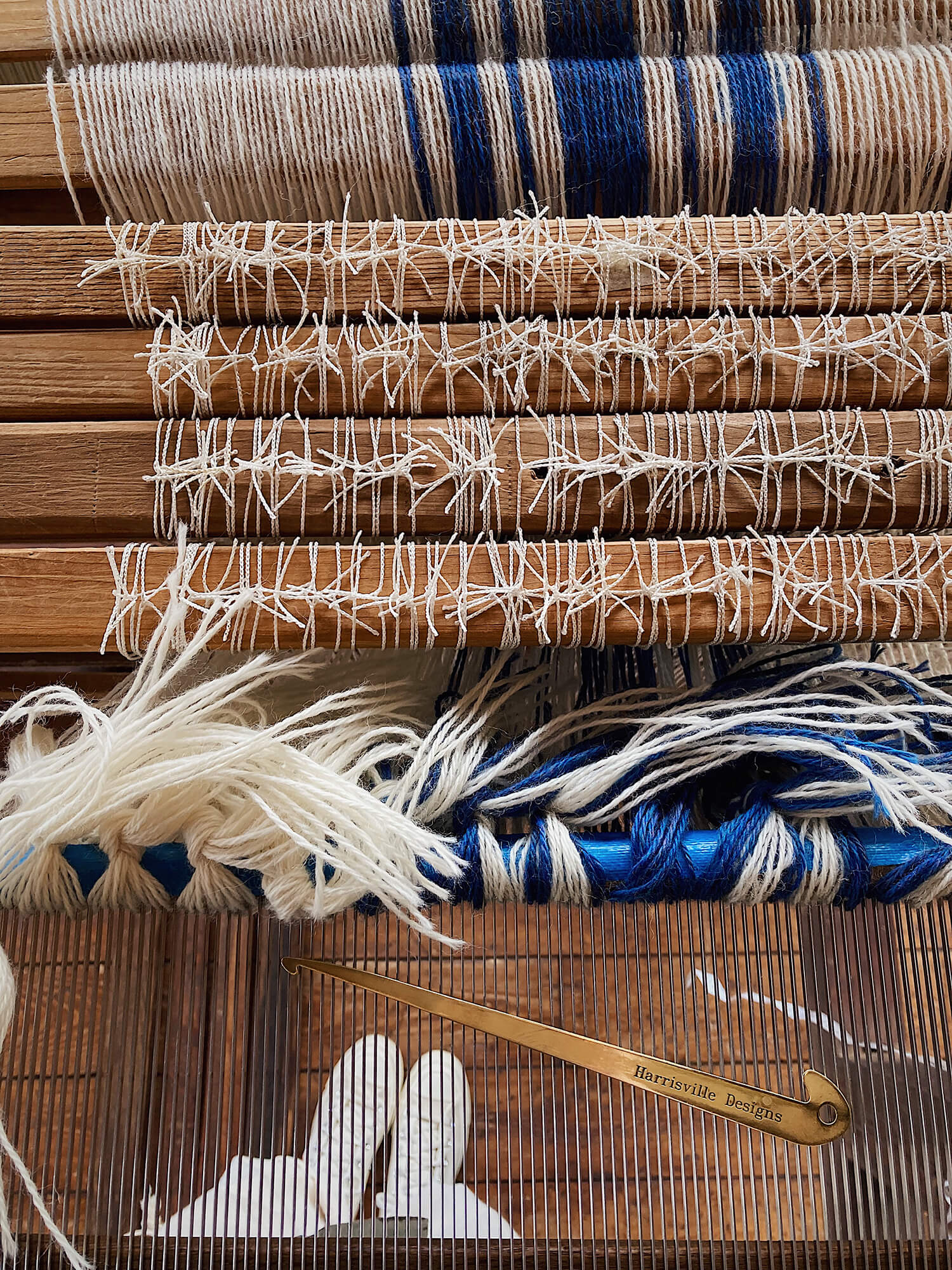 I was enrolled in the Foundations Course, which is an intensive and hands-on class that teaches you how to set up an antique loom and guides you through centuries-old weaving methods. Whether you're a seasoned weaver or a newbie like me, there is so much knowledge to gather and many skills to learn. The old barn, itself, where my class was taught, is truly a magical space.
Throughout the five days, I learned how to wind the warp, beam the warp onto the loom, draw-in by threading the heddles, sley the reed, build a counterbalance shedding mechanism, tie onto the cloth beam, attach the treadles, and of course, weave on an 18th Century loom!
I chose to weave the traditional Scottish wedding throw. My maternal Dutch background and love for Delft blue ceramics inspired me to weave my blanket using ivory and cobalt wool. On the second to last day, I wove for nearly ten hours to put me in a good position to finish the next day.
On the final day, my class was able to visit the 'Fleece to Fulling' class at the school's second barn location. It was an eye-opening experience to view this process! Yet another wonderful course Marshfield has to offer!
One of the more experienced weavers in our class made the full sized traditional Scottish blankets, which provided us the extraordinarily special experience to "waulk" after soaking. I have always dreamed of taking part in a waulking song and got quite emotional once it began. Getting to learn alongside a group of incredibly talented people from around world, who share a love and passion for preserving traditional techniques was so beautiful.
After five days at the Marshfield School of Weaving, I gained a wealth of knowledge from the incredible instructors, made many new weaving friends, felt history running through my fingertips and wove a traditional Scottish wedding throw! An incredibly fulfilling experience all around!
Thank you Norman, Kate, Justin, Dosia, Jesse and Deborah.
See you again soon, Marshfield!
Subscribe