Pattern Review: Gia Jumpsuit in Cobalt
I used to have a jumpsuit in this lovely color and I really liked it but over time the seams wore out because it was pull-on over the hips with no zipper. A jumpsuit was actually one of my original designs for myself and my daughters when I started Ma Ma Osa so many years ago and I loved the fit, I just didn't think about the wear over time. The opportunity to make another navy jumpsuit to replace that treasured piece is a welcome addition to my wardrobe. Cobalt Signature Finish 5.3oz Linen is the fabric I picked for this project. The color is a very pleasing navy and the texture as always is wonderful. The weight also gives the leg area a great cozy flow when you walk (or skip).
For this pattern, I chose the short sleeve and full length pant option. I made a couple pattern alterations. This is something I always encourage you to have the courage to do. Patterns are made to have a classic fit that works for most but you can customize for what's on trend or just what you prefer. I felt the sleeves were a little long for me so I cut 2 inches off the length. I also had to shorten the jumper 1 inch in the body – I found this out by trying the jumpsuit on before I connected the shoulders. Holding the paper pattern to my body in front of the full length mirror before starting the project would have been a better option but this worked as well. I made the V in the front have a bit more of a curve. To do this just make sure that you make the same alteration on piece B as you make on piece D. And lastly, I hemmed as the last step and I took a few inches off the length of the pant legs.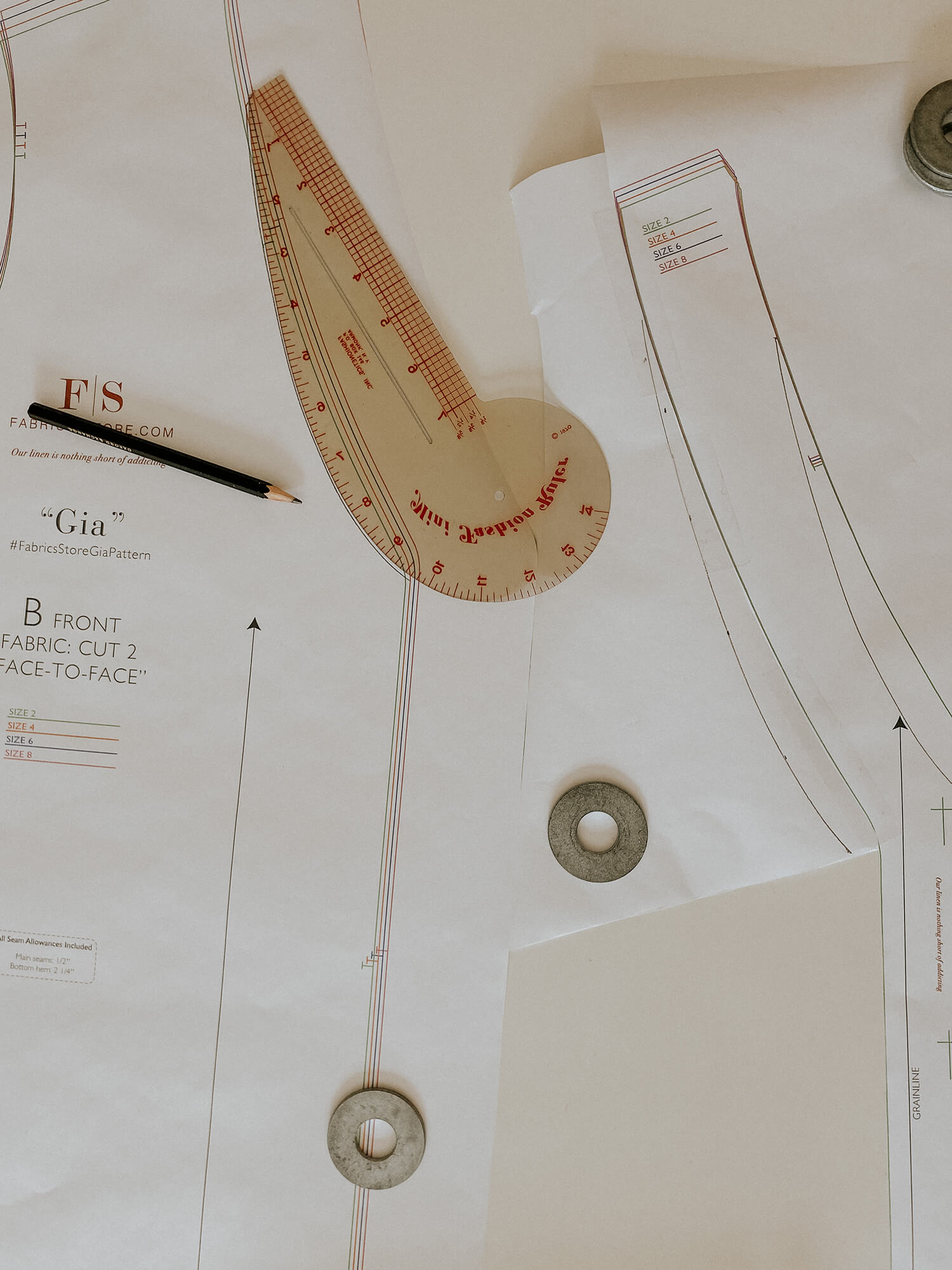 I think having the buttons in the front as opposed to a zipper on the side or the back, is the way to go for a jumpsuit making it easier to take on and off. This garment provided comfort and style. You can dress it up with accessories or keep it casual. I actually had the thought that you could make the tie belt, cut it in the middle and attach it to the sides before you add the side seams. Then tie in the front or the back for an even more defined waistline. My original jumpsuit was like that and I tied it in the front. I think I will try that the next time I make this jumpsuit. The great news is once you have a pattern, you can keep making variations on the style as long as your imagination takes you. The cut is classic, fits a variety of sizes and body types and the Gia is a fun project. Happy sewing.
Subscribe