Hidden Wonders: The Private History of the Tea Towel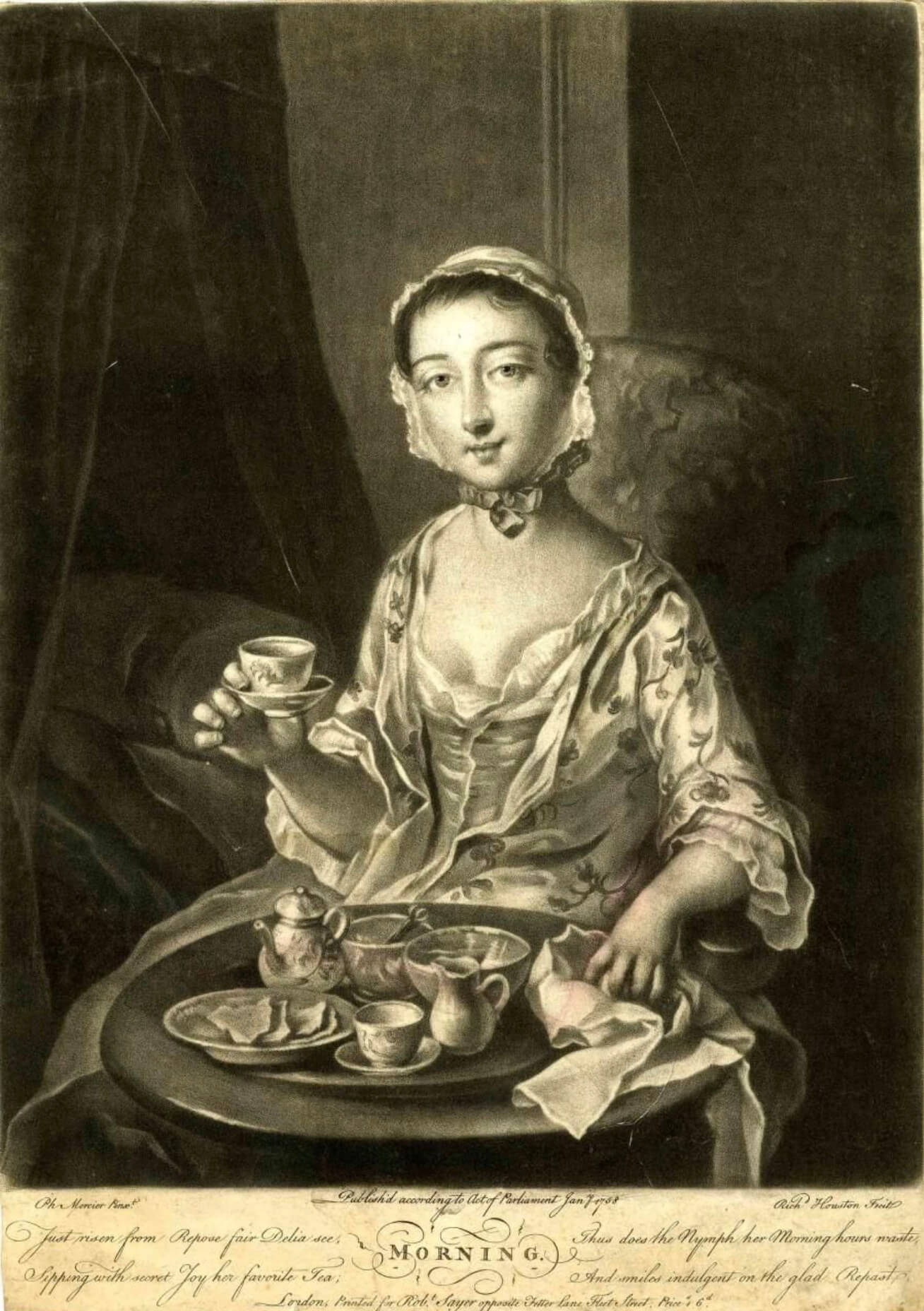 Tea towels are the small but mighty companions that so many of us take for granted, playing a role that is practical, utilitarian and aesthetic. For centuries these seemingly humble pieces of fabric have existed in our private day to day lives, evolving and adapting through the ages to suit our wants and needs. Their fascinating history spans cultures and traditions, all the way from ancient Egypt to the present day. Today, we embark on a journey through time to uncover the origins, evolution, and enduring charm of tea towels.
The history of tea towels can be traced all the way back to ancient times. In ancient Egypt, linen cloths were used to wipe hands and utensils during meals, laying the foundation for the later practicality of tea towels. Similarly, in ancient Rome, small pieces of fabric were used to wipe perspiration off the forehead during feasts. But it was in late 18th century Britain that tea towels took off as a household staple, in line with the soaring popularity of tea.
In fact, the term 'tea towel' has roots in British culture, a term used to describe the soft pieces of linen that were used in multiple ways: to dry delicate tea sets and glass, or to cover warm tea pots and baskets of baked goods to retain heat. They soon became an integral part of tea-drinking rituals, showcasing elegance and refinement to guests during social events, often made to match napkins and other tableware. Linen was the predominant fabric choice, selected for its soft, delicate weave that would not leave marks or scratches on valuable fine China or glassware.
Ladies carefully hand-hemmed and embroidered tea towels, making each one a unique one-off suited to the particular household where it belonged, and these fabrics subsequently became much-loved, precious family heirlooms passed on from one generation to the next. As time went on, tea towels transitioned from primarily serving the tea-drinking culture to becoming indispensable kitchen aids with multiple uses, from drying hands to wiping spills and handling hot cookware.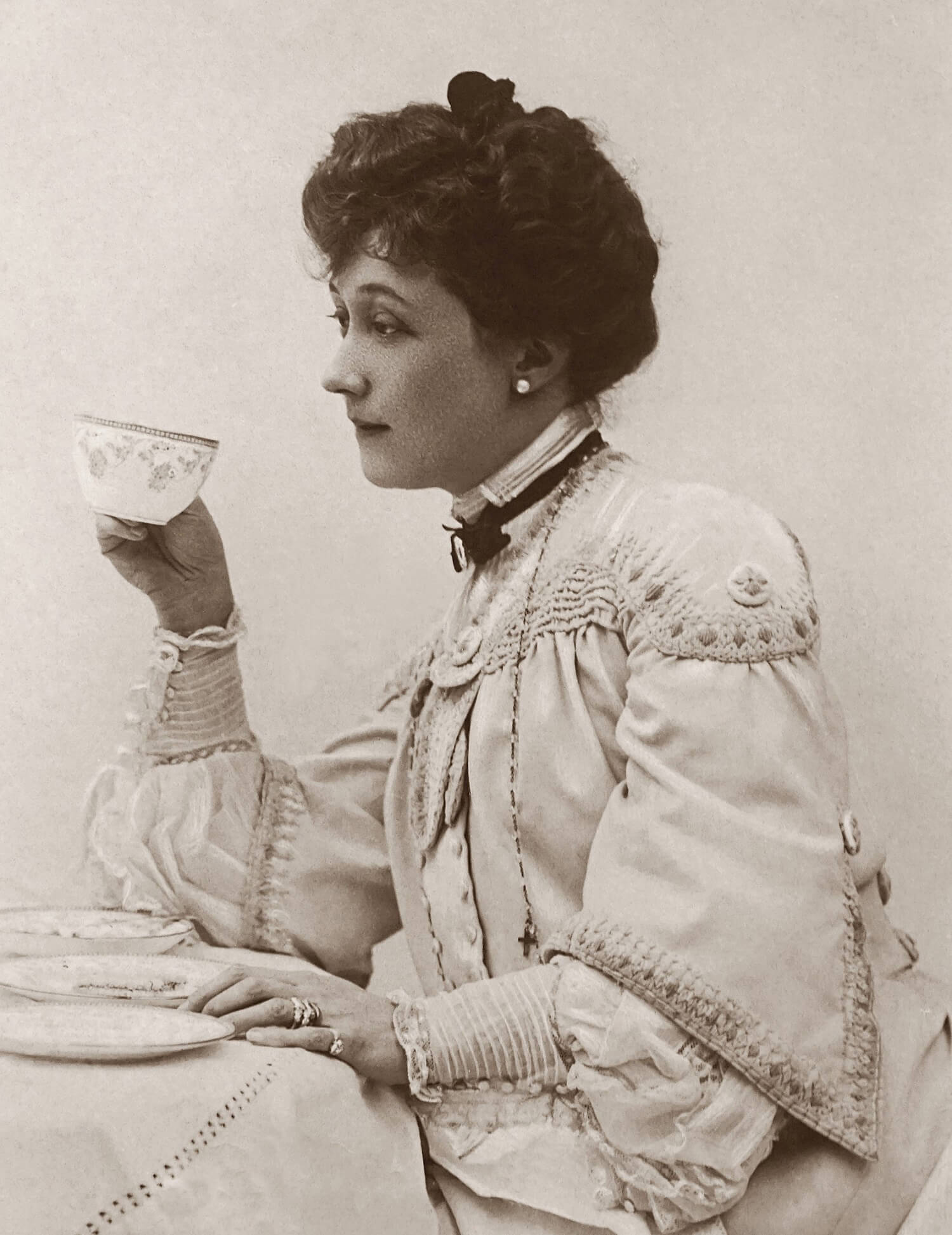 In line with British culture, Ireland also adopted similar tea drinking rituals during the 18th century. Following the establishment of the Linen Union, Ireland became a nation of skilled weavers who produced high quality linen items for the home which complemented this tea-drinking culture, including the tea towel. In the United States, tea towels also became a household staple – during the Great Depression, when quality fabrics were scarce, women made tea towels from cotton animal feed sacks, embroidering them with intricate embellishments to make them more luxurious.
During the Industrial Revolution, tea towels moved away from being bespoke, hand-made family heirlooms, and instead gradually became the mass-produced, printed items that we know today. Made from a variety of fabrics including cotton and linen, they are adorned with a myriad of different designs, from decorative patterns to tourist attractions, cultural figures and even famous works of art. There is also demand today for hand-embroidered linen tea towels that mime the luxury of Victorian kitchenware.
Despite the rise in industrial manufacture, dishwashers, disposable culture and cheap manufacture, tea towels still occupy a curious role throughout Western day to day life, hovering somewhere between objects for display, and useful items that serve a practical purpose. Some householders deliberately hang them over ovens, adding a pop of colour or personality to the kitchen. Others pin tea towels to the wall much like a tapestry, or frame them as art objects. Many more view their tea towels as simple, practical and useful, an essential tool for every cook, both in domestic kitchens and commercial settings.
From their ancient origins to their modern-day utility, tea towels have stood the test of time as indispensable kitchen companions. Their journey through history reflects cultural traditions, practicality, and the enduring charm of these simple yet versatile fabric pieces. So, the next time you reach for a tea towel in your kitchen, you might reconsider the rich history that it carries, and the important role it plays in our daily lives.
Subscribe