Sewing Machine Review: Singer Heavy Duty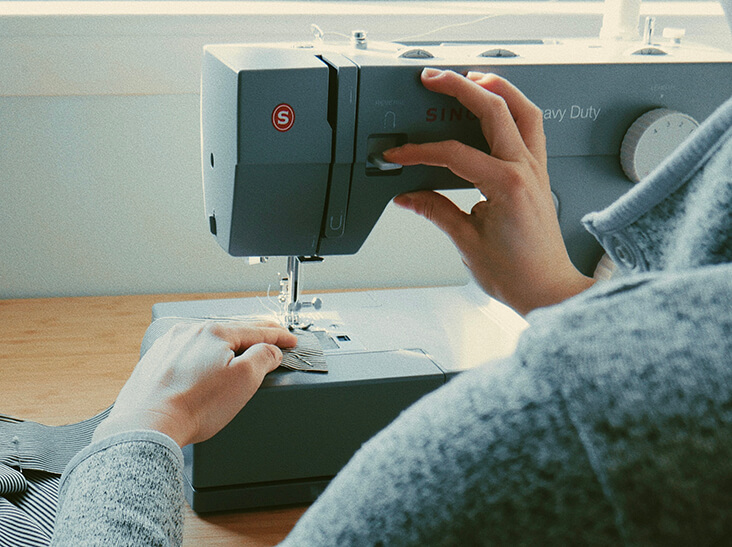 After years of sewing off and on with a secondhand, beginner Janome, my husband surprised me with my Singer Heavy Duty machine for Christmas almost ten years ago, and it's been a beloved and cherished member of our family ever since.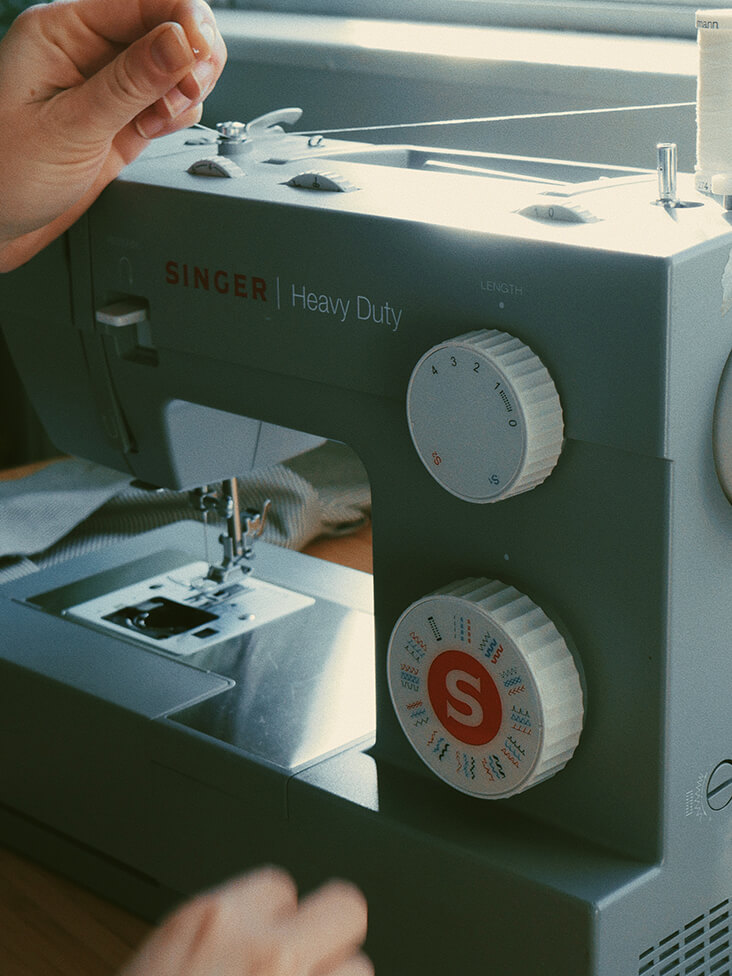 It has the perfect blend of mechanical simplicity (which allows me to perform almost all of the servicing myself), paired with a powerful motor that's allowed me to dive into jeans making and other heavy fabric construction. While it may not have all the glitz and glamour of some of the computerized machines on the market, it's been a reliable workhorse that has yet to mess up a buttonhole, which is a total win in my book!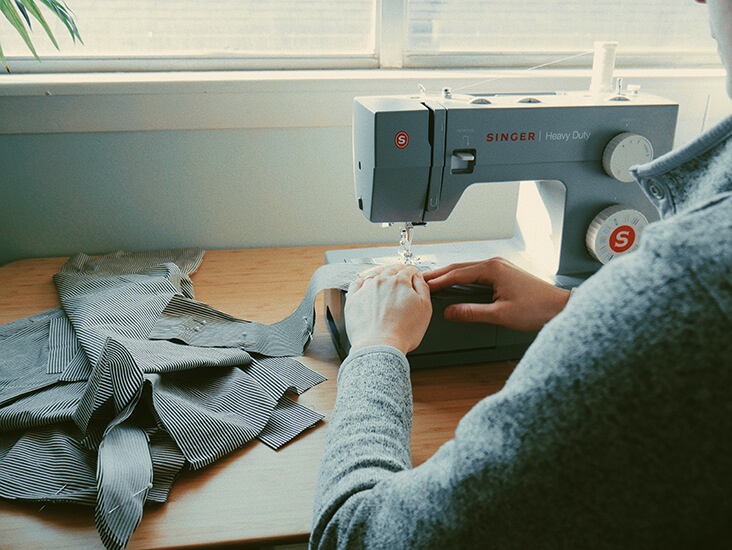 It's allowed me to build up my closet with fabrics ranging from 12 oz. denim and corduroy to lightweight swimwear fabric without breaking a sweat. The machine's price point is also more accessible than I've seen from other companies, especially considering its motor and stitch speed (up to 1,100 stitches per minute). I've lost track of the number of times I've recommended this machine to other sewers when they're looking for an economical upgrade for their wardrobe.
I've got a feeling my Singer and I have many more years ahead of us, and I can't wait to see what beautiful makes it has in store.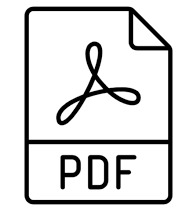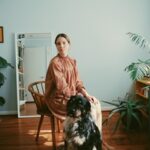 About Author
Alyx Vanness
Hi there! I'm a mid-thirties millennial that got asked for my hall pass all ten years as a teacher and who has just stumbled out of the hallways into the corporate world. I spent a lot of years unsure of my style and uninspired by ready-to-wear clothing, and then I started sewing. Fully self-taught with a devil-may-care attitude (I've never met a pattern I'll toile), I use this craft as an opportunity to experiment and play. Thanks for being here!
Subscribe
Related posts
September 21, 2023
2560
2
Exactly a year ago I posted my first Instagram video about anxiety. I was finishing a summer in Greece and I wanted to tell the truth behind the bright, happy pictures and my 'super fun' sewathon to get my capsule wardrobe ready.  I hadn't shown the sloppy insides of rushed makes or the struggle with…