Sewing Machine Review: Bernina Matic 910
My Bernina Matic 910 and I have been creating for last seven years together.
The range of materials she sews well is delightful. She is an excellent all-round machine. She can handle several layers of heavyweight denim and cotton canvas. She also handles lightweight fabrics and knits well.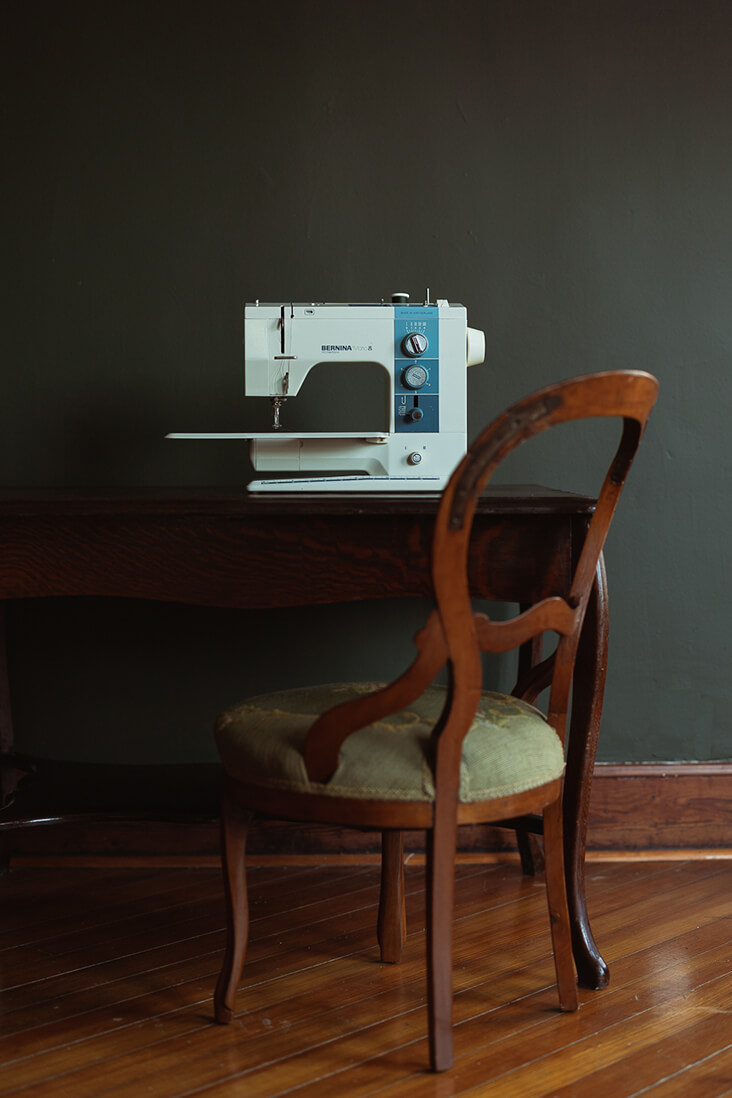 So far, she and I have made jeans, bags and backpacks with cotton canvas and waxed canvas, stretchy knit underwear and swimsuits, knit sweatpants and sweatshirts, silk dresses, puffy wool vests and quilted jackets, and of course, lots of projects with linen.
I especially enjoy sewing with thick materials, so I appreciate that she has a beautiful heavy duty metal body. It gives the sense while you're sewing that she can handle most every project with grace and elegance.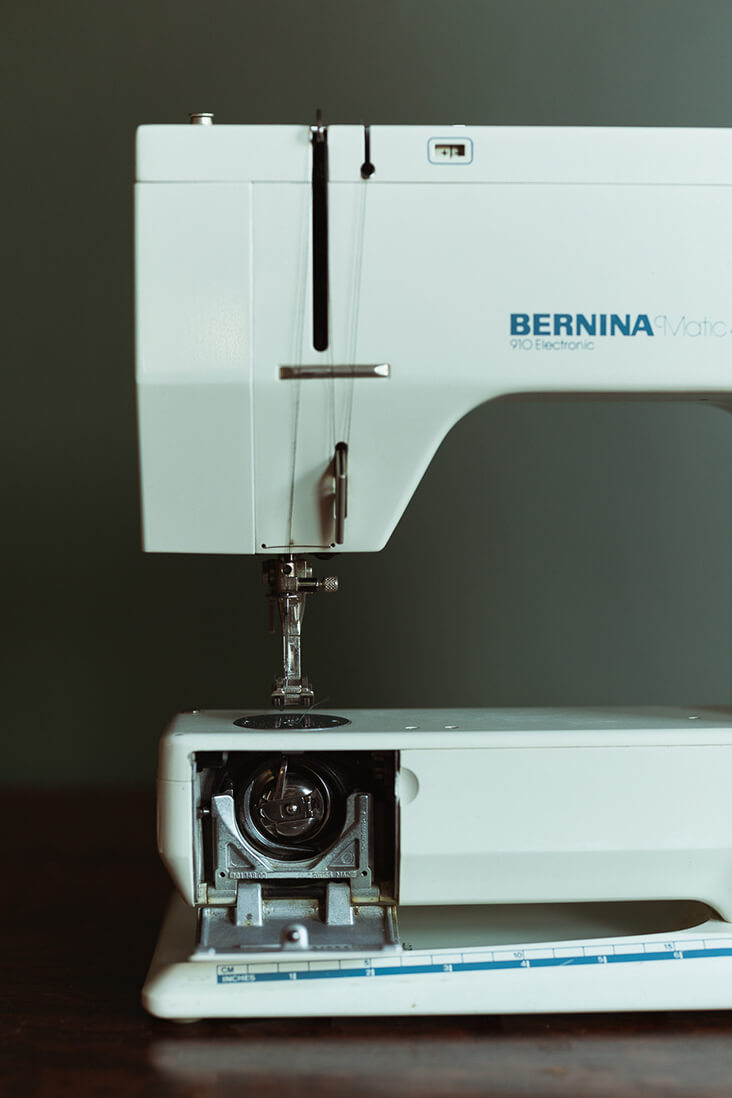 There are minimal stitch options. I only use two regularly – straight stitch and zigzag. These older mechanical machines don't have all the options of new electronic machines. Because I am not a great adventurer with stitches, I personally prefer the simplicity, sturdiness, and reliability over the new varieties that come with a plethora of options.
Cleaning and oiling is easily performed. Some fabrics deposit more lint than others around the bobbin while sewing. It's easy to brush out and oil regularly to keep the mechanics running smoothly.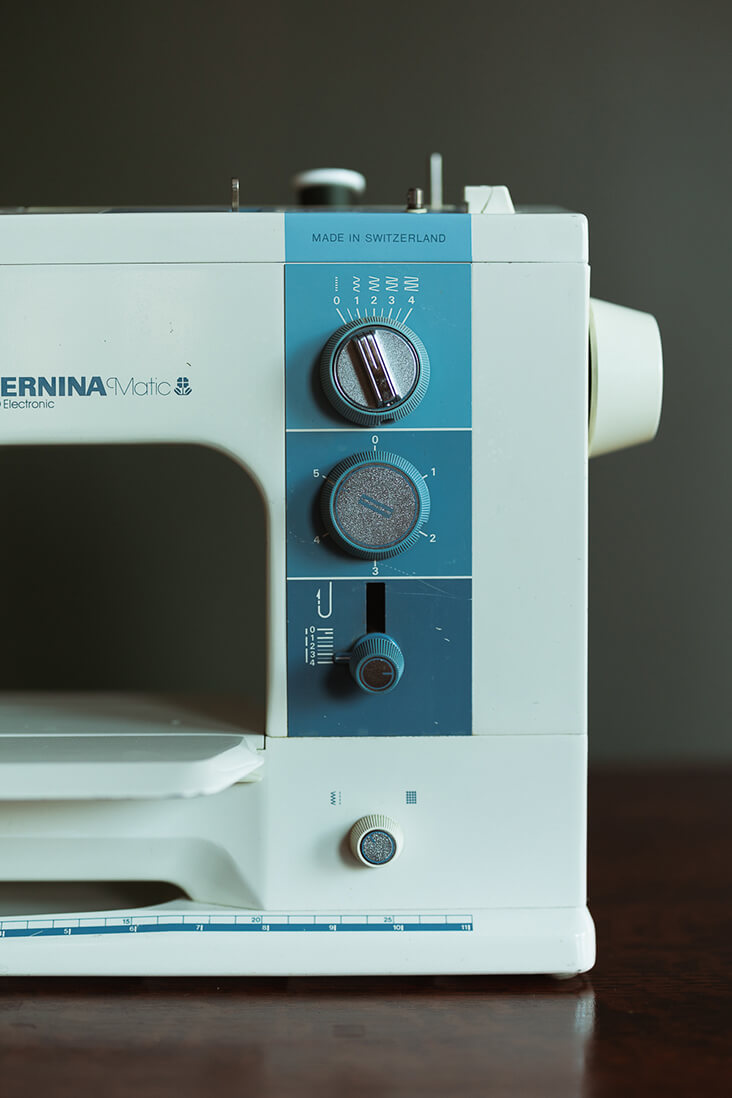 My one difficulty with the machine is I've never fully mastered the buttonhole process. I prefer using the buttonhole attachment on my grandmother's vintage Singer for ease of use.
All in all, the main essence of the Bernina Matic 910 is a lovely combination of strong and graceful. As she sews, she gives a nice hum and clack, clack, clack. It feels like each oscillation of the needle is precise and powerful. A fine-tuned machine of high-quality working just as it ought to. She is a joy to sew with. I hope to make many more garments in our next seven years together and maybe even master the buttonholes.
Subscribe