The Trailblazer: Alma Thomas's Spiritual Art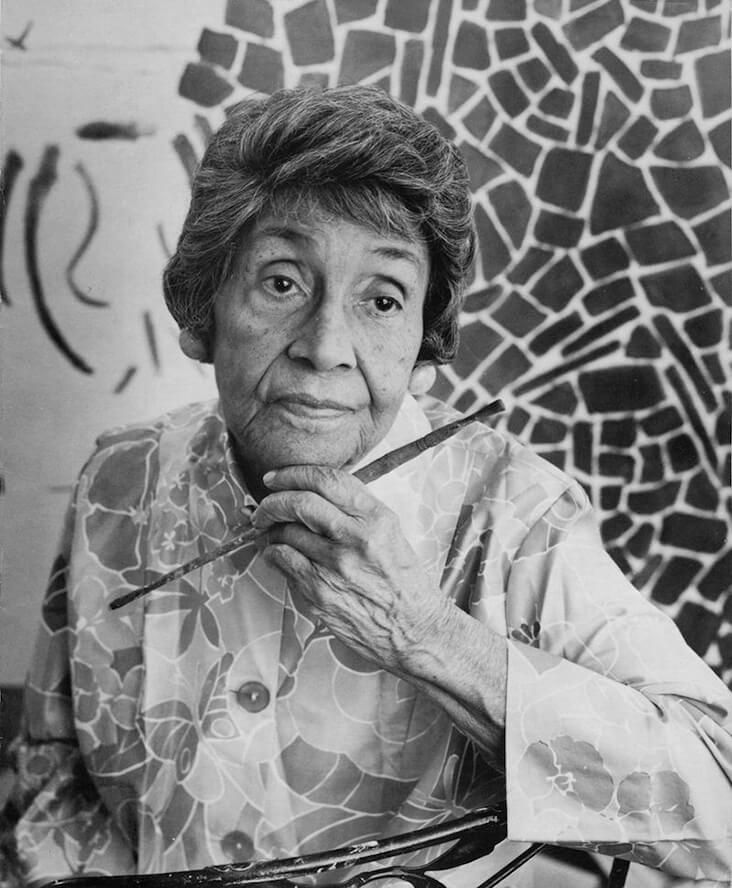 Dazzling patches of colour move through Alma Thomas's art, forming concentric circles or cascading patterns of shimmering light and invoking the ethereal luminosity of spiritual realms. An African American artist based in Washington, Thomas found her voice in the 1960s, cementing her place in history as a pioneer of the Washington Colour School. As an African American woman in a white male-dominated art scene, she was an inspirational trailblazer who scorched a blazing path for others to follow. But above all else, the visually arresting power of her art speaks for itself, with a rich complexity resembling Byzantine mosaics, embroidery, Henri Matisse's early Pointillist art, and the sublime wonder of nature.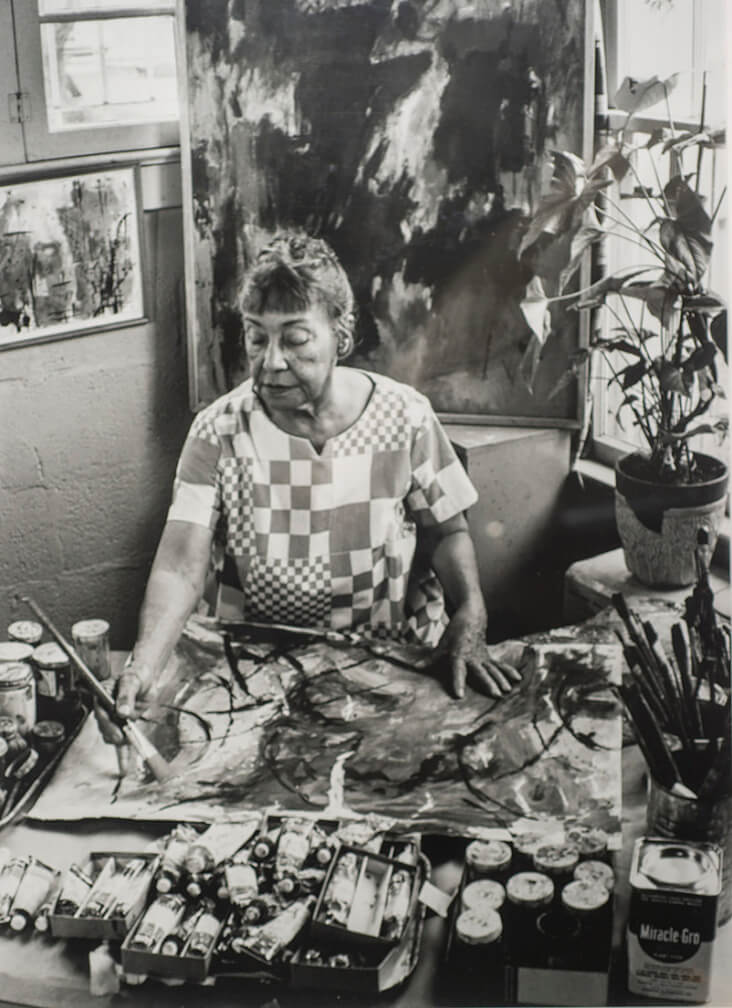 Alma Thomas was born in 1891 in Columbus, Georgia, and went on to be the eldest of four girls. Their family moved to Washington D.C. in 1907 to escape racial tension and violence, and the move proved pivotal to Thomas's career. As a high school student here, she began attending her first art classes, which she found out were "Just where I belonged." From here Thomas went on to study fine art at Howard University, and in 1924 she became the first woman to earn an art degree from this establishment.
Following graduation, Thomas became an art teacher at a Washington D.C. junior High School. She remained here for the next 35 years, all the while continuing to create her art in what little free time she had. As a teacher, Thomas was a true inspiration, organising and running art clubs, lectures, and exhibitions of students' work. In her own art she initially started out as a figurative painter, but over time she encroached closer and closer to abstraction.
It wasn't until her retirement that Thomas was able to devote herself entirely to art practice. From this period onwards her art flourished, and she discovered a signature style that combined a deeply personal language with the spirit of the times in which she was living. On the one hand, Thomas's art ran parallel with the leading Washington Colour School artists including Anne Truitt, Morris Louis and Sam Gilliam, echoing the same deep fascination with the emotive, spiritual and ambient properties of abstract colour. Yet Thomas's art also sprang from a highly individual and deeply personal place, drawing together her own life experiences and daydreams to create syncopated patches of colour she called 'Alma's stripes.'
Nature was always a great font of visual source material, and Thomas looked both to her own back garden and the many parks of Washington D.C. for ideas. Alma's Garden, 1968-70 pays homage to the spirited light and colour of her garden in full bloom, with networked patches of colour arranged like crazy paving into a haphazard design. Henri Matisse undoubtedly informed Thomas's love of nature, light, colour and movement, and in her largest and most ambitious 13-foot-long triptych Red Azaleas Singing and Dancing Rock and Roll Music, 1976, Thomas mirrors the Fauvist painter's same lively, spirited dynamism, while adding her own eccentric twists along the way.
The 1969 Apollo lunar mission also lit up Thomas's mind and pushed her into an increasingly abstract and metaphysical way of thinking. From 1969 onwards she made a series of 'Space Paintings' which illustrated what she called: "heaven and stars and my idea of what it was like to be an astronaut, exploring space." Paintings such as Mars Dust, 1972, Celestial Fantasy, 1973, and Stars and Their Display, 1972, encapsulate the magical, faraway, out of world wonder that space travel opened up in the public imagination, with luminous light effects that shimmer with sparkling anticipation.
Remarkably, Thomas found great success in her 70s and 80s. She held her first solo exhibition at Howard University in 1966 and went on to become the first African American woman to hold a solo show at New York's Whitney Museum of Modern Art in 1972. From here she went on to showcase her art at the American White House on three separate occasions. Following her passing in 1978, aged 86, her art has entered public museum collections across the United States and beyond. It seems particularly fitting that when New York's Museum of Modern Art rehung their collection in 2019, they hung Thomas's art in amongst that of Henri Matisse, showcasing the many parallels between the two artists. And Thomas sounded surprisingly like Matisse when she observed the true meaning behind her art: "Through colour, I have sought to concentrate on beauty and happiness."
Subscribe