Curated By You: Netty Lim Makes The Rose Cafe Bustier Dress In Midweight Linen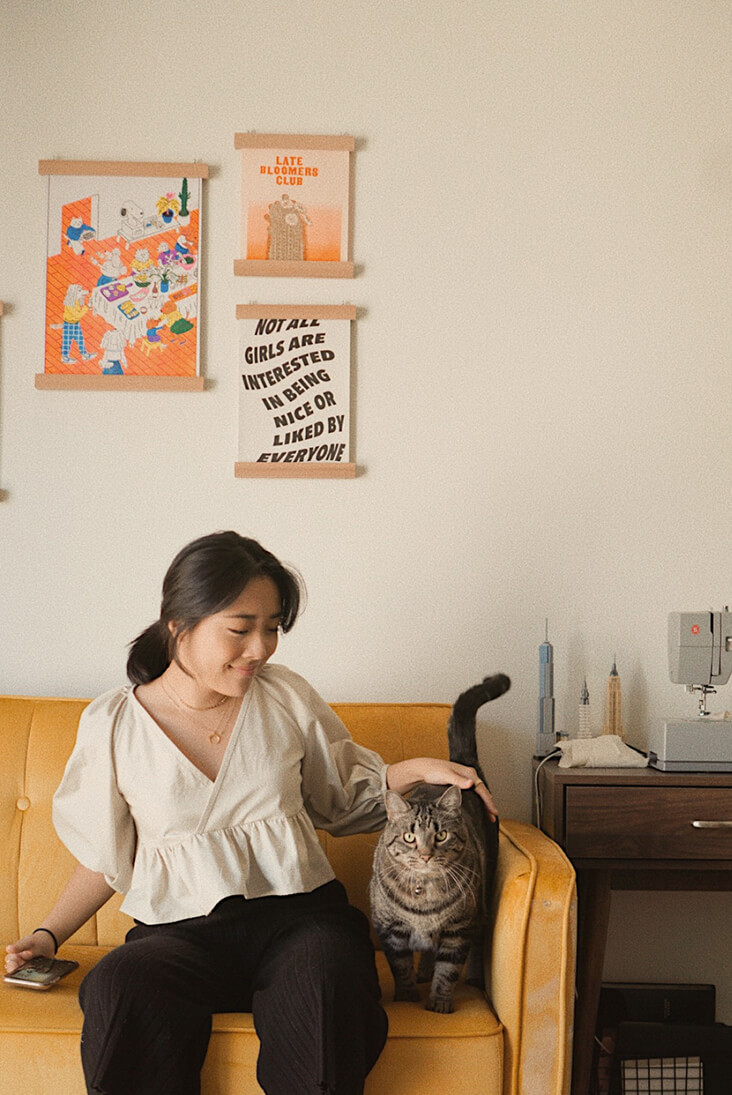 Tell us a bit about yourself and what you do.
My name is Netty and I'm a user experience designer based out of Seattle, WA. Despite its reputation for never-ending rain, I grew to love this city and the life I share with my friends, family, and my beloved cat, Beckett. The combination of working from home and the pandemic has definitely given me my fair share of alone time, so I decided to pursue sewing more seriously and started my account @small.sews on Instagram.
Why do you sew?
I first learned to sew in a home economics class in middle school. I remember my teacher being quite strict but effective since the basics of sewing and caring for the machine were drilled into me (always turn the wheel towards you and never slam your foot down!). As a tween, I was experimenting with my personal style and DIY was all the rage, so the ability to sew gave me a creative outlet.
However, I didn't get into sewing whole garments until many years later when the pandemic first started. While working from home is a privilege, I felt that my time was increasingly spent staring at a screen: computer, phone, tv, and repeat. UX design work is also very iterative and open-ended so I wanted to pick up a hobby where I could be exact, follow a process, and be hands-on. I started finding hints of this within the sewing community on Instagram and was hooked on rediscovering my passion for sewing.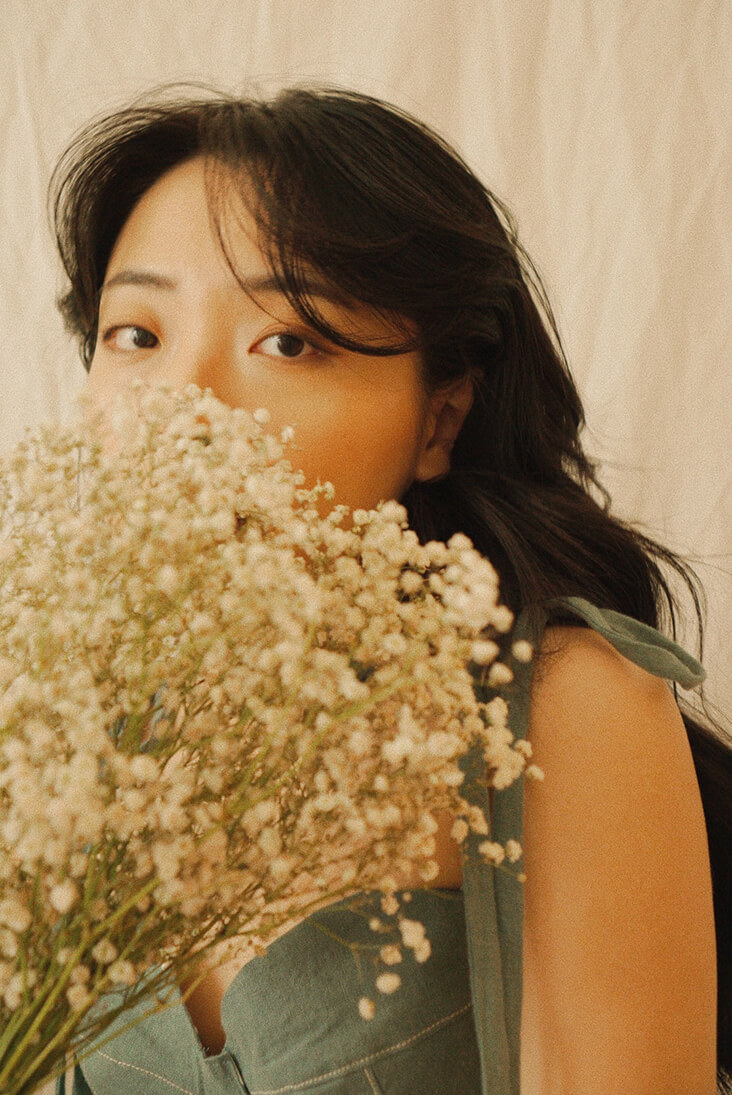 What do you like to listen to when you're working (and why)?
To be honest, a lot of the time I work in silence. Once I get started, I get tunnel vision and the sound of the machine is loud and rhythmic, so it's plenty of background noise for me.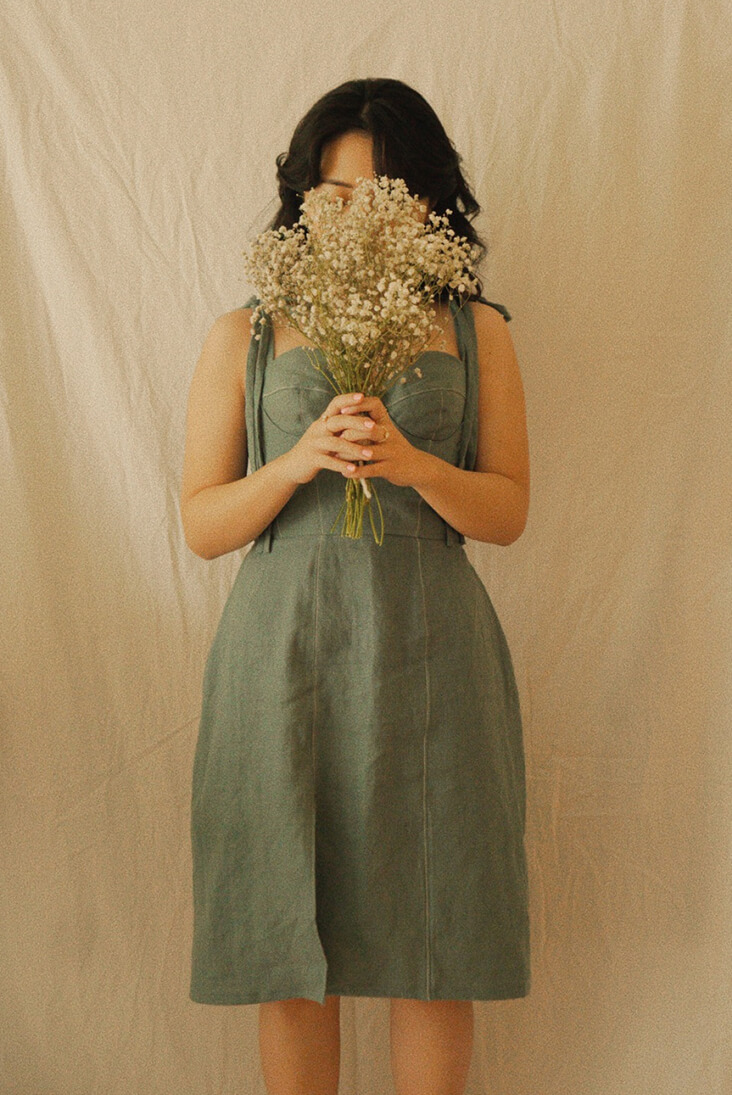 As a child, what was your first encounter and memory of beauty?
I would associate a lot of my memories growing up as a child in Korea with beauty, although I'm not sure if I recognized it as such at that age. The scenery, smells, and even the small glimpses of objects and rituals with my extended family are something I hope to keep with me for a long time.
Where is home and how does it affect what you do?
I've moved around a lot, so I've always been more reliant on my living space to give me the emotional comfort of a home. My home has an open floor plan and having a small sewing corner allows me to have some separation of work, creativity, and relaxation–all of which are important aspects of my daily life. But…home can also be a bit dangerous since I live two blocks away from a big sewing supply store.
Name a book that you've recently read which inspired you and why?
In the last couple years I've read a lot of trashy romance or murder mysteries so I'm glad to report I haven't been particularly inspired by them.
What was the first thing you ever remember making on your own? Tell us about this memory.
It's not the first thing but definitely one of my favorite memories. As a child, my mom and I would make "monster" dolls out of socks. We'd spend hours hand-sewing weird shapes, making use of various buttons or crafting supplies we had lying around. It really pushed me to think outside the box without constraints or need, and we would each celebrate our creations at the end.
Who are your muses and inspiration?
My motivation to sew is self-centered and I'm fortunate for it to be so. It gives me the creative outlet I need and is fueled by a desire to pursue my personal style. Because of that, I'm inspired when I see new styles, fabrics, or techniques I can learn by doing.
Do you have a community of crafters/ makers around you or do you find you are on your own?
I was always sceptical of using social media to connect with strangers. However, being a part of the sewing community on Instagram has cracked that scepticism wide open. In an age of isolation, the community is really what continues to inspire, reward, and educate, it is what keeps me accountable.
How important is it to make something with your hands?
A friend once shared a podcast on how managing stress is not really about reducing, but processing. For me, being able to make and getting lost in the slow and small details is all part of that process. Of course, there are times when sewing itself frustrates me. But there's something about the comfort and pride in creating a thing that then becomes a part of your everyday life, compared to the ever-changing worries or stress I might face.
What does success mean to you?
Building confidence and pride in myself.
What have you chosen to make out of FS linen and why?
I wanted a new challenge so I chose the Rose Cafe Bustier Dress pattern by Daria Patternmaking. It was my first time attempting something more fitted, but I also incorporated other techniques I've picked up like a split hem, topstitching, and hacking some panelling into the skirt. I definitely made mistakes, but am excited to use my newly acquired experience towards my future makes.
Subscribe