FS Colour Series: ROYAL BLUE Inspired By Henri Matisse's Azure Blue
ROYAL BLUE linen has the brilliant vibrancy of the Mediterranean Sea as it stretches outwards into an infinite horizon of azure blue. French painter Henri Matisse spent the majority of his life in Nice, where this same limitless blue light filtered into his mind's eye, to be reimagined on canvas as fields of electrifying ultramarine. He wrote, "It is with colour that you render light, though you must also feel this light, have it within yourself."
As a student in Paris, the young Matisse was taught by Symbolist painter Gustave Moreau, who taught his students to passionately feel colours within, instructing them, "Colours must be thought, dreamed, imagined." In 1905 Matisse spent a summer painting with Andre Derain in the French coastal town of Collioure, where together they developed the Fauvist style, painting with pure, unbridled colour as they soaked up the intense, sun soaked colours around them. Matisse made Woman with a Hat, 1905 during this time, a cacophonous celebration of vivid, unmixed colours that seem to flicker and weave across the canvas with a life of their own, with deep blue taking centre stage as it circles the model's face.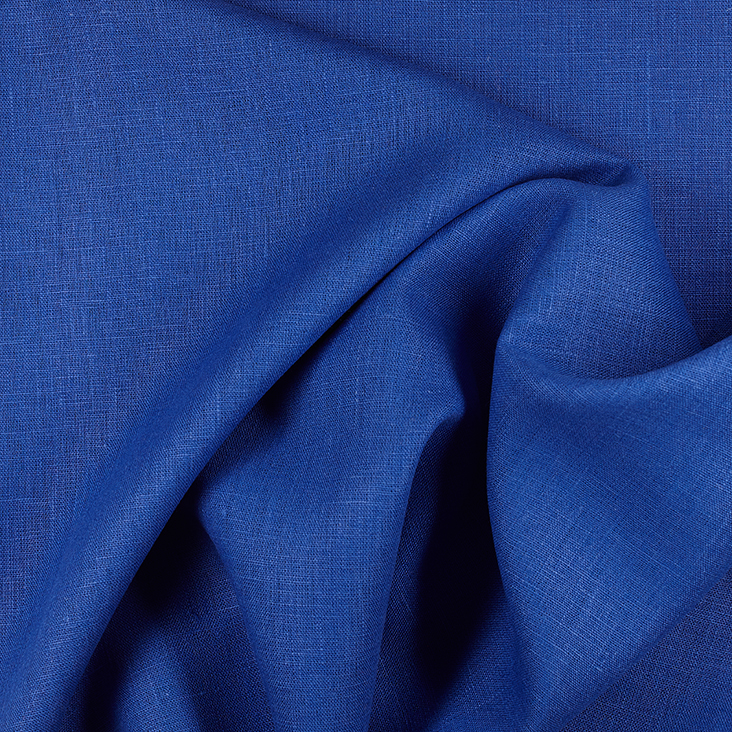 In the following years Matisse abandoned his earlier expressionist style of painting in favour of simplified forms, dark outlines and flat planes of colour influenced by Japanese prints and Moroccan textiles. In Dance, 1910, a series of joyous red figures hum and ripple with optical vibrancy when placed against an endless blue sky that slowly melts into green grass below.
Matisse visited Morocco between 1912 and 1913, where the flattened forms and heightened colours of Islamic art had a profound influence on his work. He painted Window at Tangier, 1912 as one of a series exploring the interior/exterior relationship, where a mysterious blue landscape seems to flood like rippling water through the open window and colour the space inside, broken apart by smatterings of yellow, gold and burnt orange.
While Matisse was not directly involved in the war, the tumultuous world event inevitably had an impact on his paintings, which shifted towards a more sombre, muted palette. As the end of the war emerged, so too did Matisse's love of bright colour. He moved to Nice in 1917, where, like many artists, he found in the South of France's warm, cloudless blue skies and deep blue seas a place of healing and tranquillity. In his paintings outdoor light continued to filter into and colour indoor spaces, as seen in Interior with a Violin, 1918, where a hint of blue light streams in through slatted shutters and provides a pop of colour as it hits the interior of a violin case.
In the next few decades Matisse developed his much loved, distinctive cut and paste method, producing spirited, vibrantly coloured collages and 'pochoir' prints with a child-like sense of play and wonder. Icarus, 1947, situates the mythological figure of Icarus as a black silhouette against a night-time, ultramarine blue sky, beset with twinkling yellow stars, while his famous Blue Nude series, made in 1952, reduces the female form to a series of streamlined shapes and patterns in iridescent blue on white.
In 1947, aged, 77, Matisse began designs for a chapel in the town of Vence on the French Riviera, known today as the Vence Chapel, or the Matisse Chapel. Built and decorated between 1949 and 1951, Matisse designed the chapel as a simple white interior to house his cut and paste style stained glass windows, along with murals, furnishings and even priests' clothing. As a final bid to bring the outside in, Matisse's stained glass windows in fresh, azure blue are set alight by golden French sunlight as it glitters and sparkles through their transparent surface like light through water. In this self-proclaimed "crowning achievement", Matisse creates a sacred, contemplative space to unite the Riviera sky, Mediterranean Sea and holy Madonna into one, a powerful and lasting paean to the place he called home.