PATTERN REVIEW: FS Capucine Bathrobe in Waffle Linen
Editors Note: Please keep in mind Sophie is writing from the perspective of a new sewist. We do not encourage you to follow her method for sewing your Capucine robe from the unwashed IS010 fabric, this may lead to a poorly fitting robe, rippled seams, and hems.
Interfacing is not required, and fusible interfacing will not affix to this textured fabric.
Always wash your IS010 fabric before sewing garments, and refer to our Help Center Articles if you would like more information about working with this fabric HERE.
When I initially laid eyes on FS CAPUCINE Bathrobe my first thought was: 'Hello – I need you' – then I saw the gorgeous FS WAFFLE Weave Linen and boom! I found the perfect combo. BUT at the same time, I was a bit worried.
The first time I sewed with waffle weave was in April when I made a T-Shirt for my boyfriend. As always – I washed the fabric, cut it, sewed with it – and as a result had tons of wonky edges. It was a hot mess! He loves it, because I made it (thank you) but all I can see are uneven edges.
I decided to size up on the pattern to make sure I didn't end up with sleeves that are too short. (In German we call sleeves and pants that are too short floodwatersleeves/-pants' – not sure if that's something you say in English as well – but I love phrases like this!)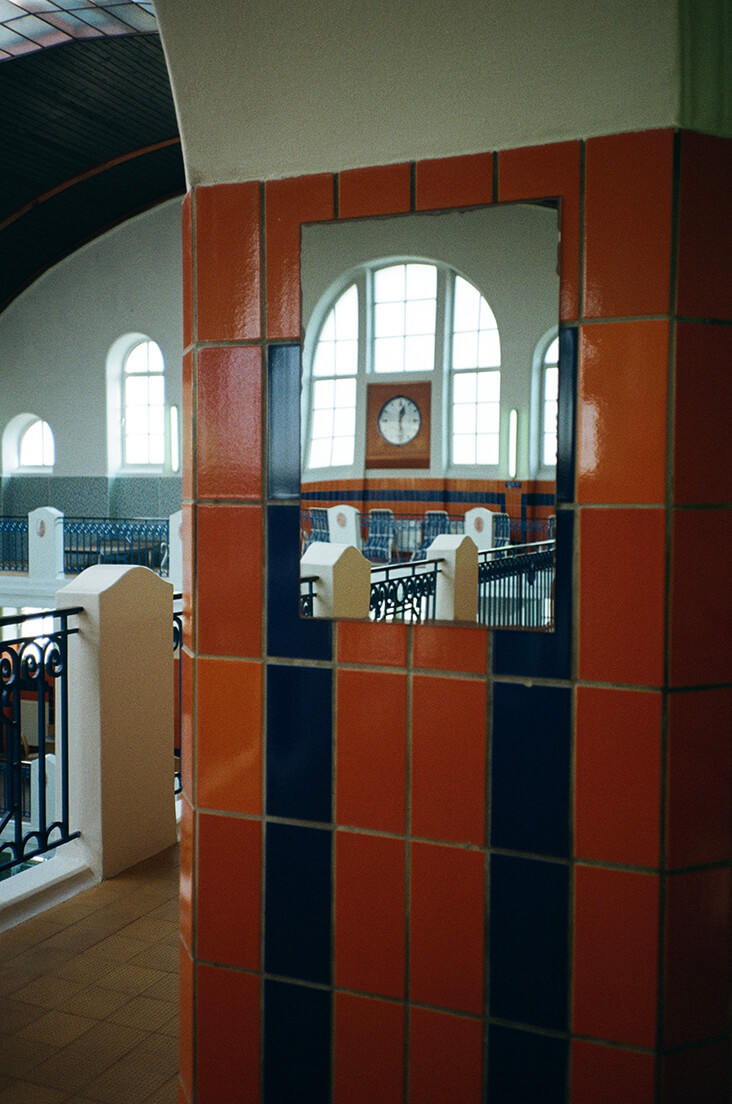 As I still wanted the oversized look after the shrinking, I cut a size 8 even though I normally wear a size 4 or 6. The instructions for the CAPUCINE bathrobe are very clear, well illustrated and I love the clean look of the double-folded seams. I have to say, I had some trouble with those seams as waffle weave tends to fray and I am not the most patient person. So if you decide to just finish the seams with your overlock or zick-zack stitch – no judgement from me. But if you stay calm and do the double-folding I promise you, it will make your bathrobe look so professional, you'll LOVE IT!
When choosing your interfacing make sure it's not too stiff.
And when you're done with sewing – you can finally wash it, let it dry and start living in your bathrobe.
(I actually washed my CAPUCINE twice before I took these photos.)
Bussi,
Sophie
PS: All of the analog photos where made by my lovely sister Karoline Frank (TAUSEND BUSSIS)
Subscribe