Paint Your Linen To Get The Perfect Print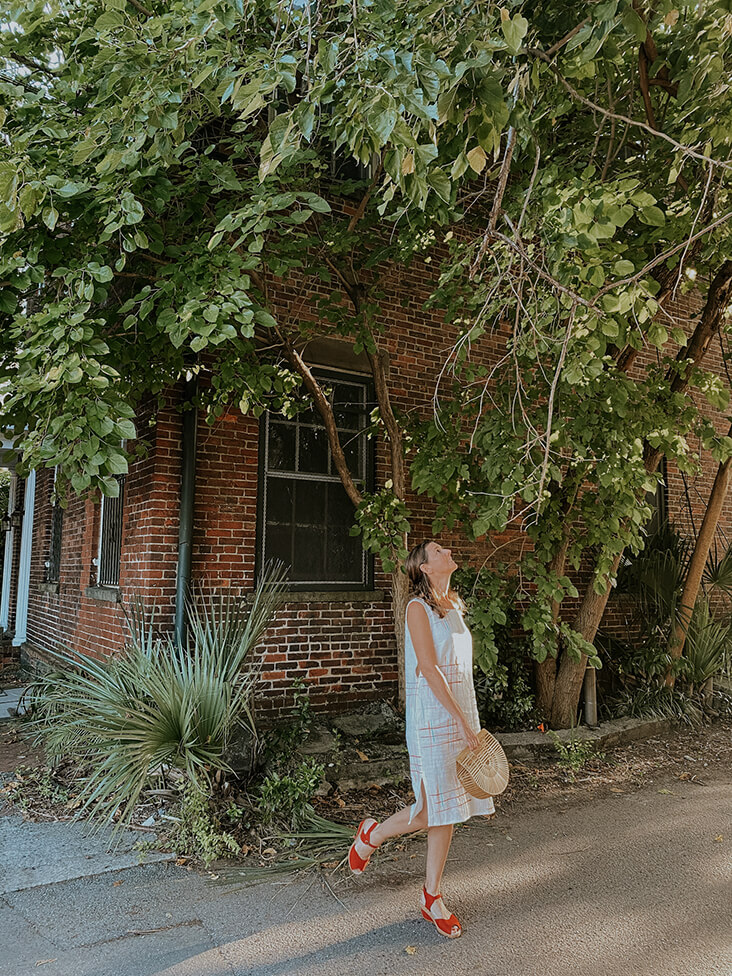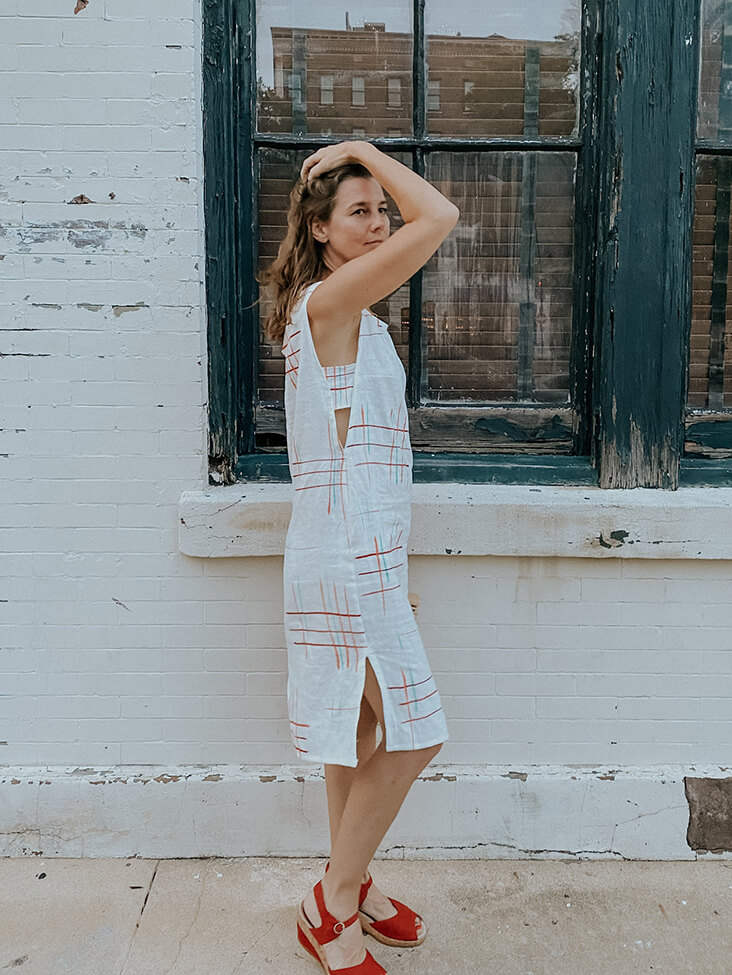 A pair of red shoes started this project. I found them on sale of course. They are so cute, so comfortable but also I had nothing to wear with them. Ha! Maybe I should have thought of that first. I usually lean toward minimal and handmade things in my wardrobe. I might lean towards minimalism and handmade more because I don't have a huge closet and because I can make clothes, more than for the incredible sustainability reasons to be quite transparent. I don't like to be wasteful and I enjoy making my own things anyway. But… I can't make shoes! No I bought those cuties with little planning. Also, who knew I would struggle so hard to decide what to wear with red cork wedges?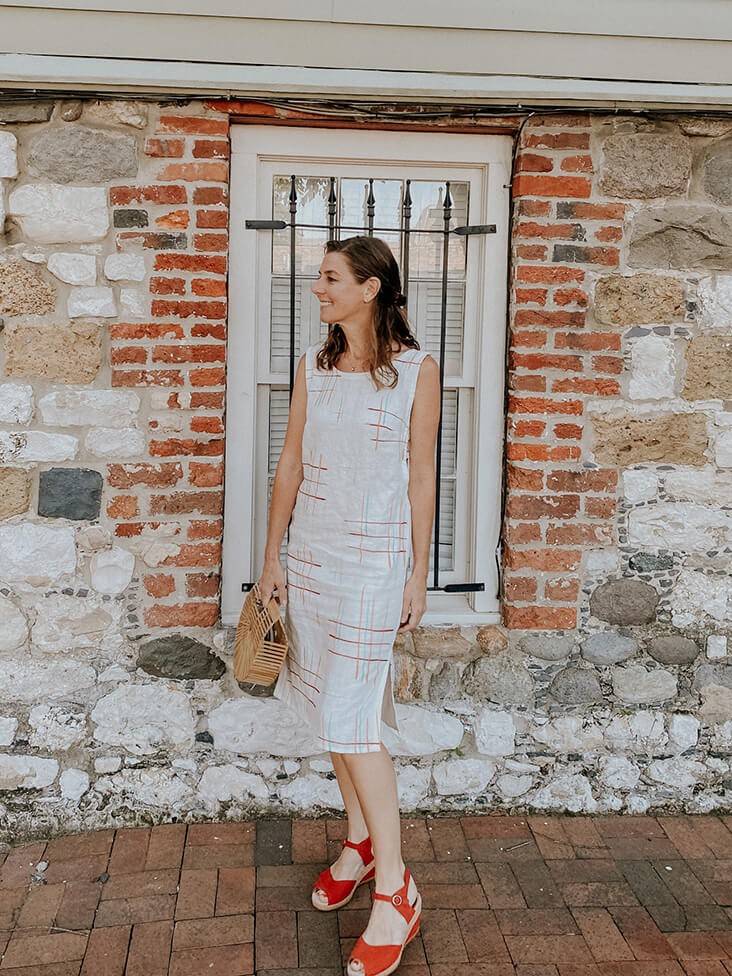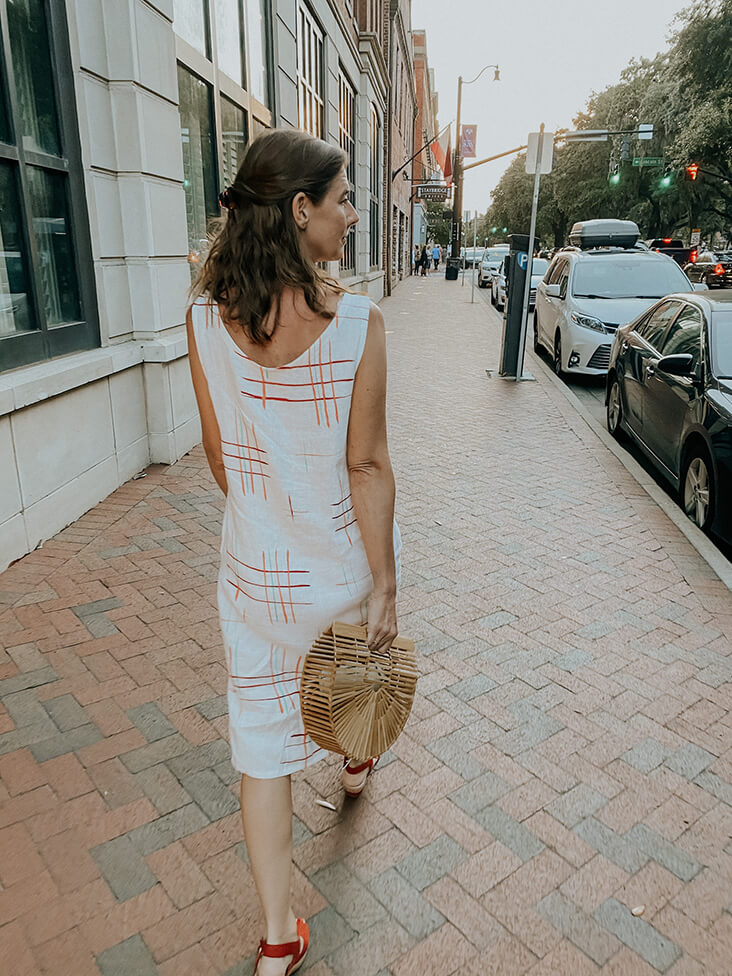 Then I remembered I have several yards of FS Bleached Midweight Linen! This fabric is perfect for making my own print. It's so often discounted to amazing prices if you're on the Fabric-store email list and it is a great weight for a variety of projects! So, I decided to paint my own pattern! Painting your own fabric is very easy and offers you the ability to bring in whatever color you'd like to add to your wardrobe or create a pattern you've been wanting but just can't seem to find out in fast fashion land. I have done a variation of this before with a stamping technique and found it to be color fast so why not try it with my own freehand painted inspiration.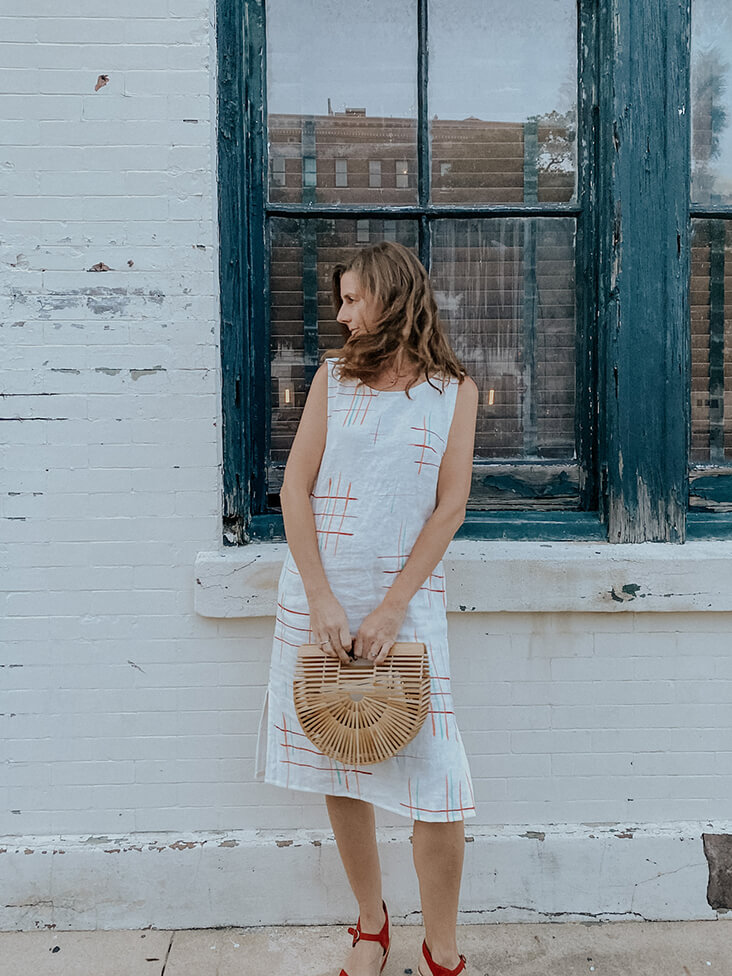 You paint your linen print with a stamp or freehand design, it doesn't matter, but this is how it's done. Gather these supplies: Fabric Medium, Acrylic Paint in the colors that make you smile and the brushes that are the right thickness of your design. To keep it simple you can use paper plates to mix the fabric medium and the paint 2-1 ratio. I'll share a photo of what I used. As always, wash and dry your fabric first. Lay out a sheet of plastic under your fabric. You can use a plastic drop cloth for painting or cut a kitchen trash bag to protect your surfaces and test your painted design on the fabric corner. When you're happy with the design, go for it!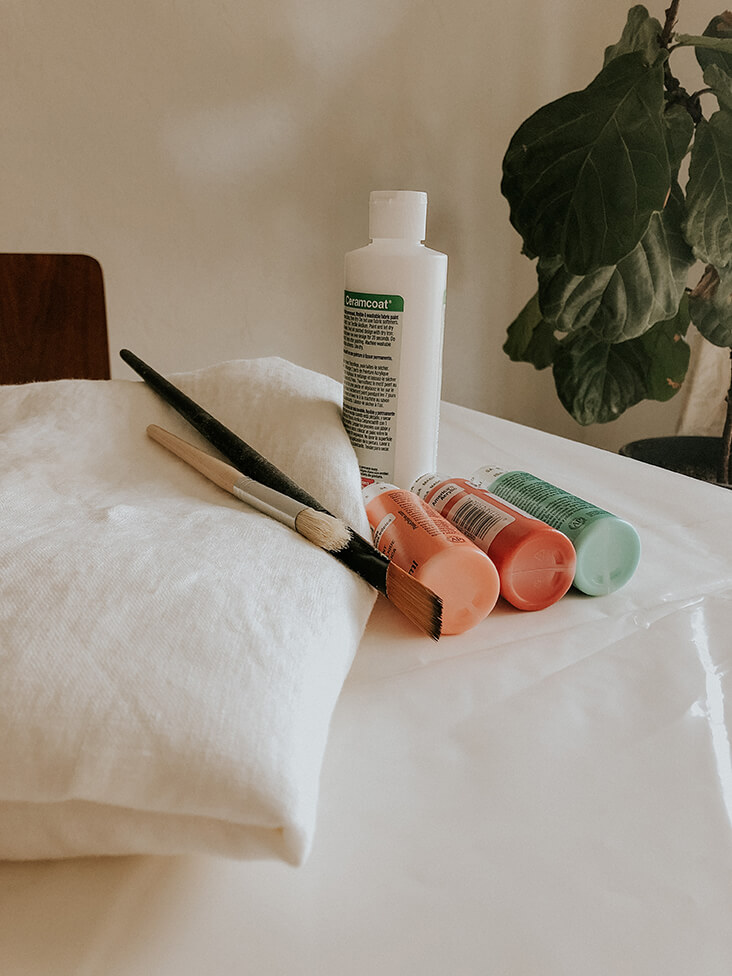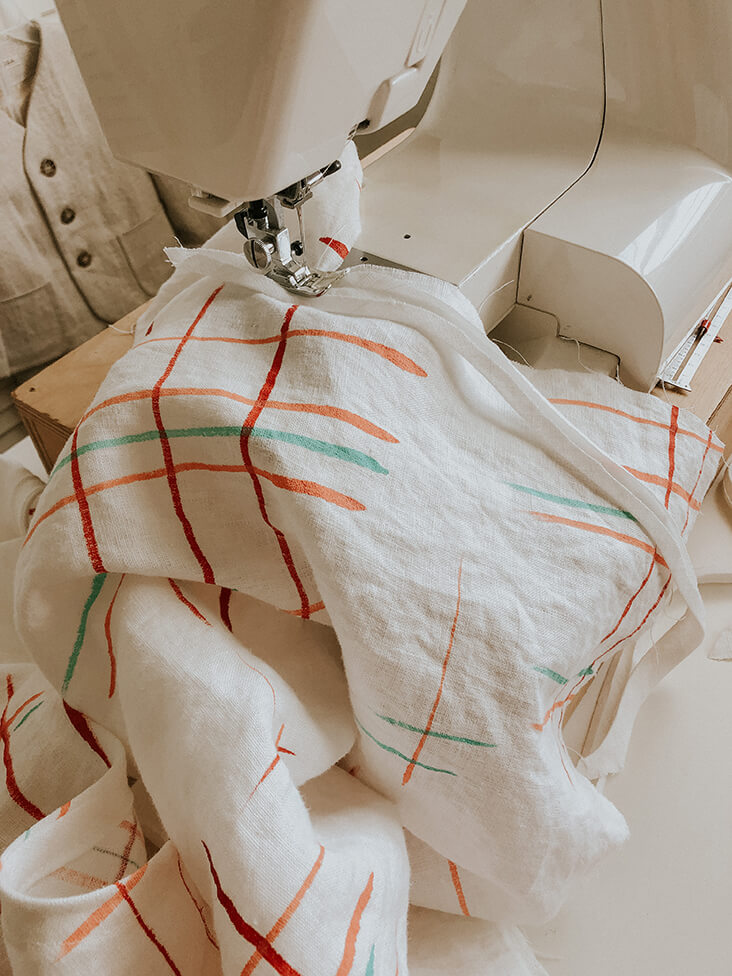 Once you have all of your fabric painted, allow the paint to dry. This was pretty quick for me as my lines were very thin. In under an hour, I was ready for the next step, which is heat setting. I put my fabric in the dryer for 15 minutes, but you can also choose to iron the fabric if you prefer. Once all these steps are completed, lay out your pattern pieces on the fabric and make the custom garment that you've been wanting. Maybe now you'll even have something amazing to pair with those cute summer shoes.
Subscribe