PATTERN REVIEW: Gia Jumpsuit in Ginger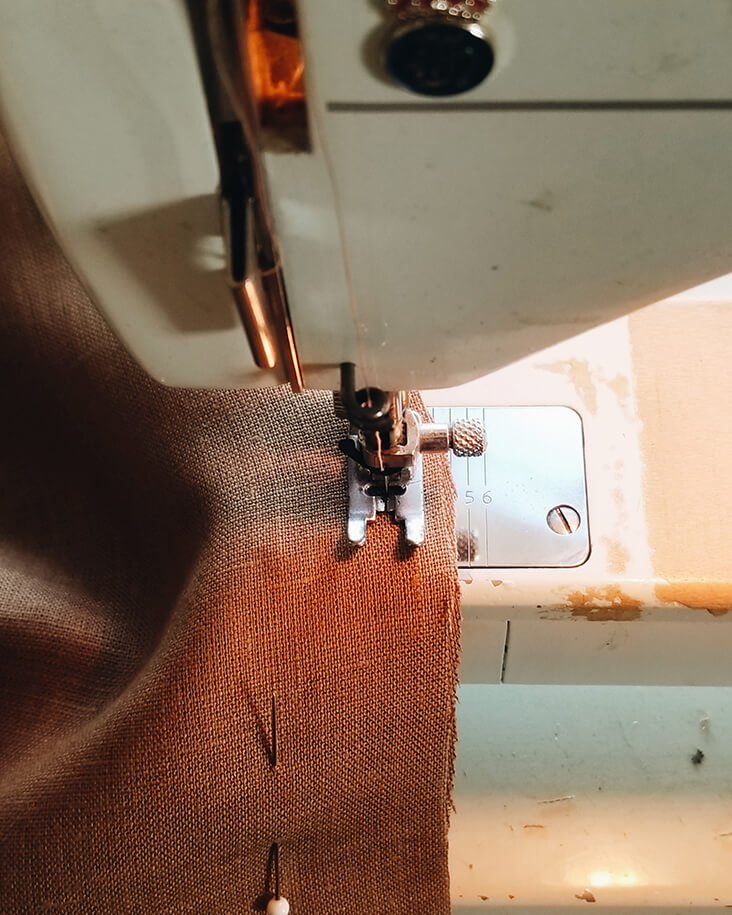 Is it possible to have too many linen jumpsuits?
As I was organizing my closet at the beginning of fall, switching out my summer clothing for winter garments, I noticed that my most worn item from summertime was my black linen jumpsuit. No real surprise there. It is easy to dress up or down. It is comfortable enough to wear all day and layer in the evening. It's a whole outfit in one garment. No fuss. Simple and stress-free mornings of getting ready. Jumpsuits are effortlessly beautiful.
So as I made my personal sewing wish list for fall/winter, I purposely included another linen jumpsuit. Insert: The GIA Jumpsuit in GINGER. Since my existing linen jumpsuit has sleeves and a cropped leg, I chose to make the Gia jumpsuit with full length pants and a sleeveless top. My thought was to wear it with an extra layer of leggings, a long sleeve tee, wool socks, jacket, and tall boots during the colder months, then easily transition it to summer when it will shine on its own. Also, when picking new patterns to sew, I try to find gaps in my wardrobe and focus on filling those first.
Sewing the Gia jumpsuit took a bit longer than expected. It had been a long time since I had sewn a button placket like this, complete with buttons and buttonholes. I had to dig out the instruction booklet for my grandma's old sewing machine to remind myself how to make a buttonhole on her machine. Thankfully, the process came back to me pretty fast.
I followed the pattern step by step and did not change much. I found the pants to be very long, so I shortened the hem by 5″ so that they hit the top of my boots. Although it took longer than predicted to make, I love all the little details (pockets, belt, and wooden buttons!) on this pattern. No doubt in my mind that this neutral jumpsuit will become a staple in my closet.
If you're looking for a sewing pattern with wide legs that can easily transition through the seasons, this one is for you! Hope this project leaves you encouraged to make your own.
Happy sewing,
Morgann
Fabrics On Sale Right Now