Purchasing Secondhand Linen Clothing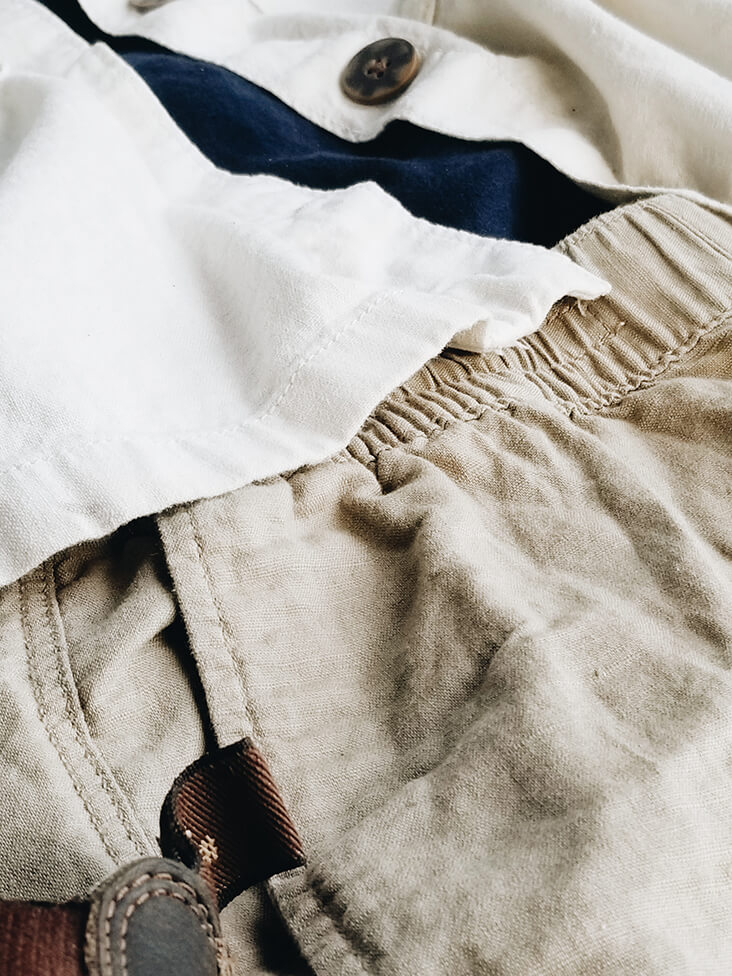 One of my favorite ways to acquire linen clothing is through thrift shopping. Purchasing secondhand is cost effective and a fun way to spend an afternoon. Sifting through racks of clothes becomes an adventure of "oh the things I could find!"  As we have talked about before, linen is an amazing fabric because it gets softer and more beautiful with age. A linen garment then, along with other natural fibers, is a great piece to pick up secondhand. 
When I say secondhand, I'm talking about any pre-owned item. This includes both vintage and new textiles, anything previously worn.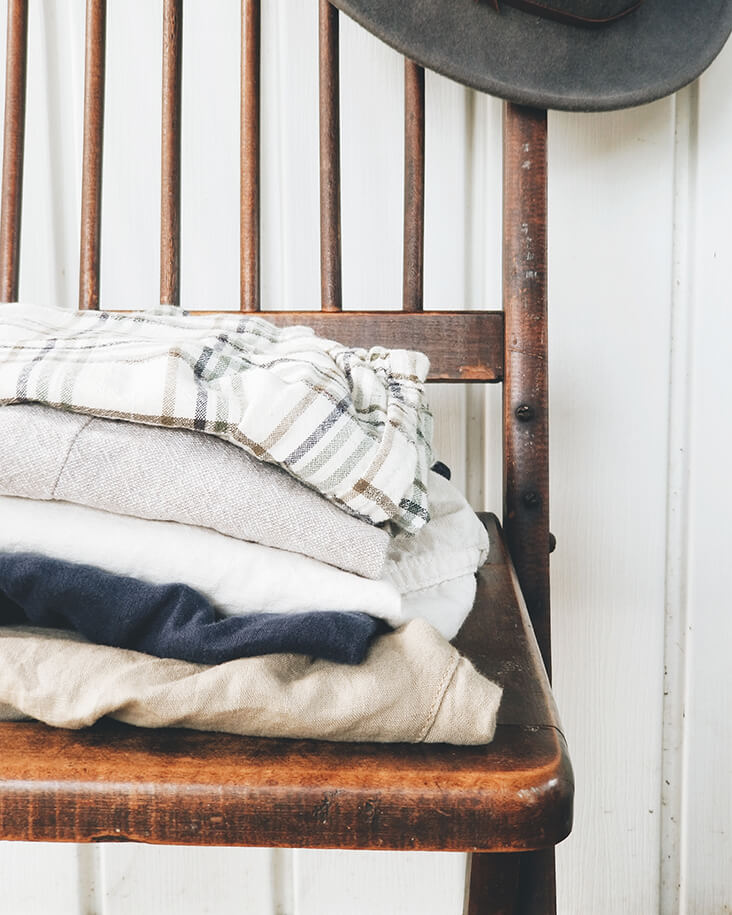 Here are a few thrifting tips I have learned about purchasing secondhand linen clothes! 
1) Define your style – Thrift shopping becomes simple when you're confident in your personal style. Know the colors, cuts, patterns, prints, brands, etc you love to wear. Write it down or start a Pinterest board with inspiration photos, whatever you need to do to arrive at the shop with a plan.
2) Check the fiber content tag – So many people forget this! Lots of clothes are made from a blend of fibers. Look for 100% linen or linen mixed with other natural fibers like wool or cotton.
3) Know your measurements, not your size – Every brand has their own version of sizing. A size S in one brand might be a size M in another. Also, usually the textiles at a secondhand shop have already been worn and washed and dried, which could change the fit. 
4) Shop the men's section – Seriously, size down a size or two and try it. I have found many slightly oversized, timeless pieces in the men's section and then tailored them to fit me. Buying a large piece and repurposing it into something new is an option too! 
5) Try it on – Speaking of tailoring, my mom has always insisted on trying on clothes before buying them. As a kid, I really disliked this rule, but growing up and spending my own money, I agree this is a great habit to adopt. 
6) Don't forget the home goods section – Years ago I bought linen curtains for $10 at a local thrift store and cut them apart to make a dress. The possibilities are endless if you know how to sew. Get creative! 
A few places to shop for secondhand clothing: 
Online: Etsy, Ebay, ThredUp, Poshmark, Facebook Marketplace. Use descriptive words when searching. This seems to be the key to success. 
In person: local thrift stores, estate sales, flea markets, antique stores, consignment shops, and the list goes on. 
Are you a fan of thrift shopping? Any tips you have learned over the years? Would love it if you'd share your favorite find in the comments! 
Happy thrifting, 
Morgann