Sewing Glossary: How to Hemstitch (Basic Drawn Thread Work Embroidery Technique)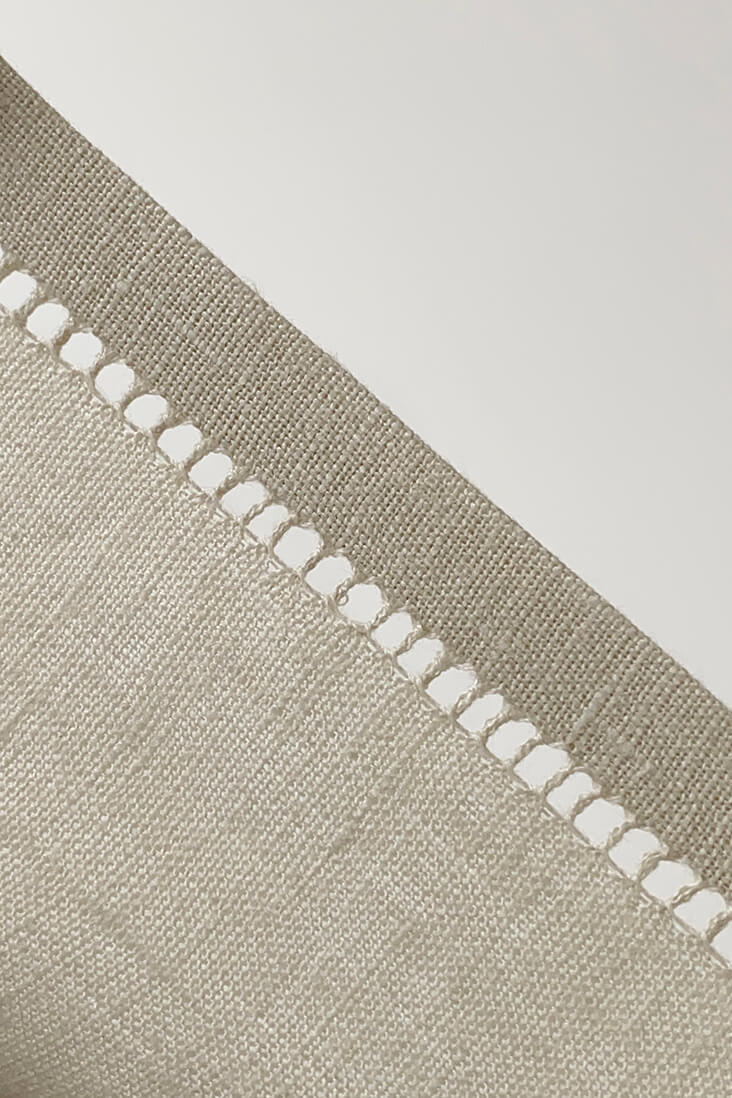 Today I am practicing a basic heirloom technique known as "Drawn" or "Pulled" thread work embroidery. This type of embroidery is achieved by gently pulling out individual thread along the grain line to create a small gap in the fabric. A combination of hand stitches is then used to create simple to elaborate designs within that gap. This tutorial will be focusing on two of the more basic stitch variations of hemstitching, Diamond stitch and ladder stitch. If you are looking to learn how to add an easy yet beautiful finish to any garment or sewing project, please follow along the tutorial below!
Materials
Medium weight linen fabric (I used IL019 ANTIQUE WHITE 100% Linen)
Matching Thread
Hand sewing Needle
Scissors
Iron
Tips & Tricks
Run the threads through a piece of beeswax after threading to help 'calm' the strands and prevent tangling while sewing.
Steps
1. Lightly press your linen to remove any wrinkles.
2. Leaving enough space for your hem; take the tip of a pin and gently but firmly, drag the pin across the grain-line of the fabric. You will notice the pin will lightly catch on the surface of the fabric and automatically run along side one thread, leaving behind a light impression of a straight line. This is an easy trick to mark a straight line perfectly on the grain without using a ruler or chalk.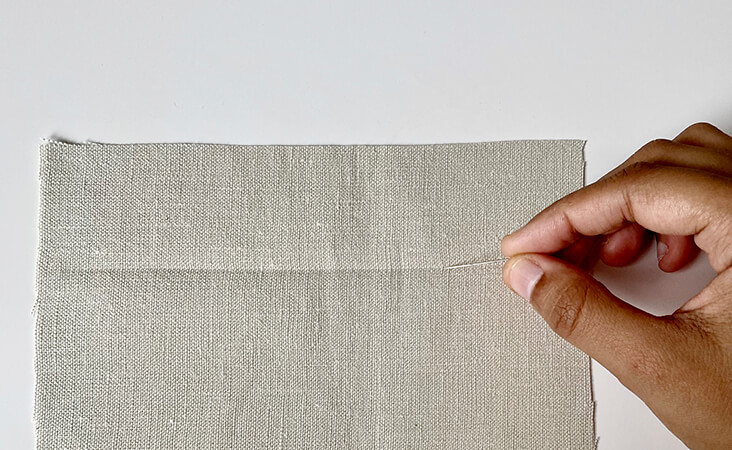 3. After marking your line, gently pull out 5-8 threads along your marked line (I removed eight in this tutorial).  I find this easiest to do by using my needle to lift up each thread from the starting point and then drawing the thread out.
Now you should have a sheer gap in the fabric to begin 'hemstitching'.
4. Fold the edge of your hem over to press, then fold over once more and press again.
5. Thread your hand sewing needle using a generous length of thread. I used about twice the width of the sample. Now you are ready to begin hemstiching!
6. Take your needle and start a stitch at the corner of your hem. Then using your needle, pick up about 5 strands of thread and pull your needle up and towards you.
7. Now pick up the same 5 threads, repeating the previous step for a second time. This will cause your thread to wrap around the 5 strands.
8. As you pull your needle through the second time, lightly catch a thread from the hem and pull your thread to cinch the 5 strands together.
9. Repeat steps 6-8 till you've completed your row. You can stop here if you like how this looks! This is called a 'Diamond' stitch and is used to group thread strands together.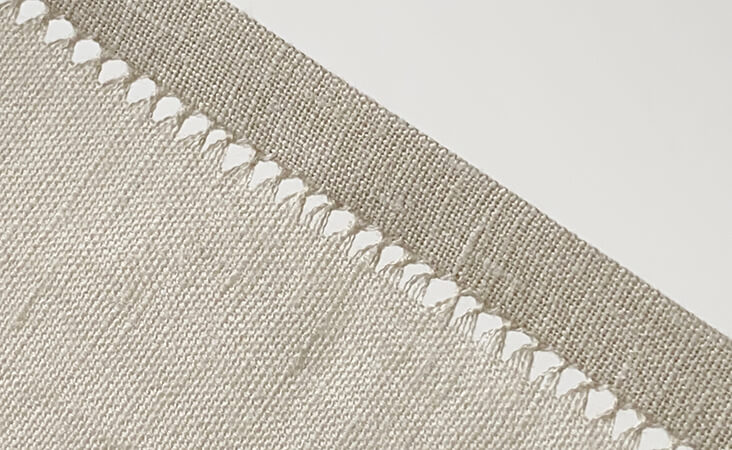 10. Now reverse the direction of the stitch and follow steps 6-8 going in the opposite direction. This creates what is called a 'Ladder' stitch.
I find the best part about drawn thread work is the slow process involved.  Once you've gotten the hang of it, it is easy to fall into a soft relaxing rhythm due to the repetitive nature of the stitch and because no sewing machine is involved, you can choose to work wherever you please! Whether that is in the comfort of your home or outside enjoying fresh air, sunlight, and the company of nature's surroundings, do what feels most enjoyable to you. Like most hand sewing it takes time and patience to achieve a beautiful even result, but every stitch is worth it in the end.
With love and nimble fingers,
Nayila
Subscribe