Linen Landscape Art: For the Joy of Making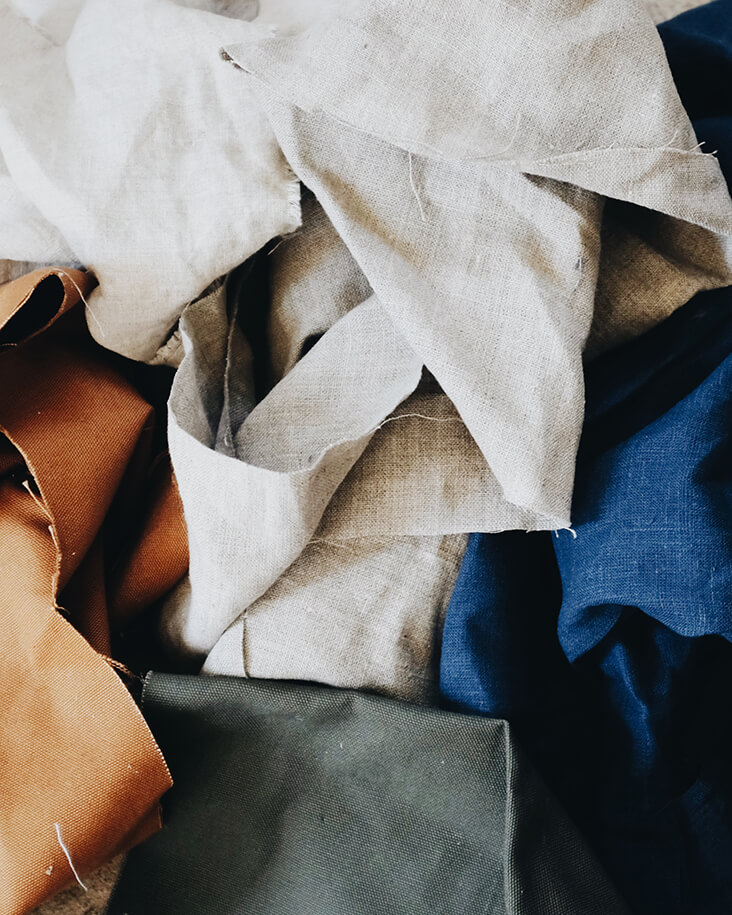 Materials
Vintage Linens, bits of fabric you have lying around
IL019 INSIGNIA BLUE Midweight 100% Linen
4C22 NATURAL Heavyweight 100% Linen
"I need to do something just for fun". I have heard those words muttered in many conversations, in many different arenas of life lately. Often followed by a deep sigh. You too? 
This week, I'm emerging from a month long craze of mask-making. After weeks of production – cutting, sewing, ironing, washing, sourcing, shipping, and emails, so many emails – I'm walking out of the studio every evening with a grateful heart and a little lower back pain. "Grateful heart, tired eyes" is how I captioned a post office selfie on my Instagram last week. If you've ever sewn a large quantity of, well, pretty much anything, you know this feeling well!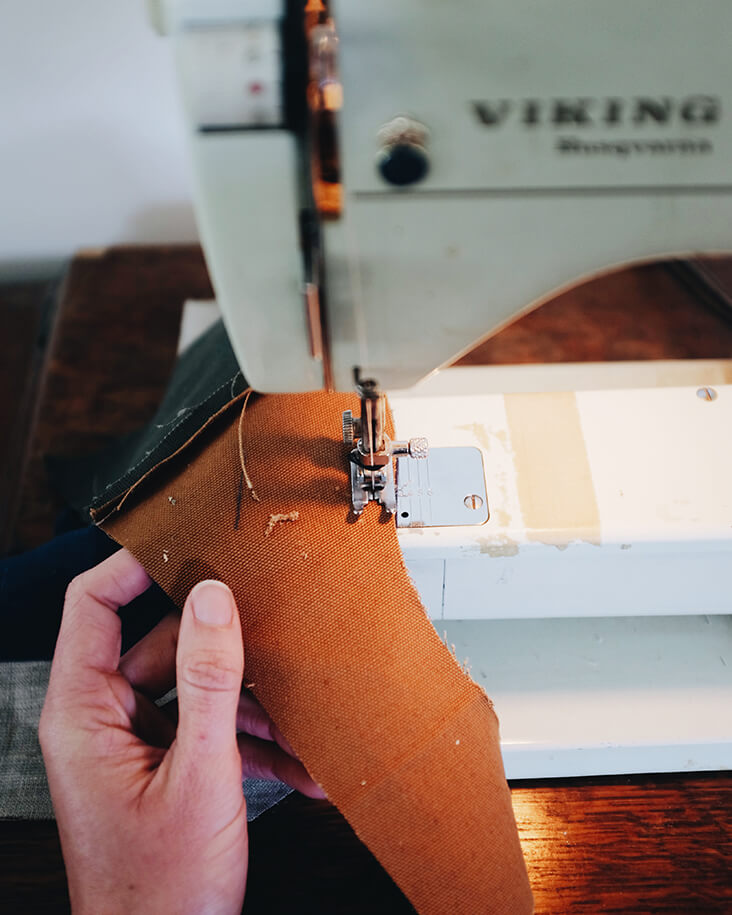 Trust me, this is not coming from the heart of a complainer, only one who wishes to acknowledge the reality of the world in all its peaks and valleys, joys and sorrows. Our lives have all been impacted by the pandemic in some way. We're all feeling it, whether we acknowledge it or not. 
And I, too, felt the need to make something just for fun.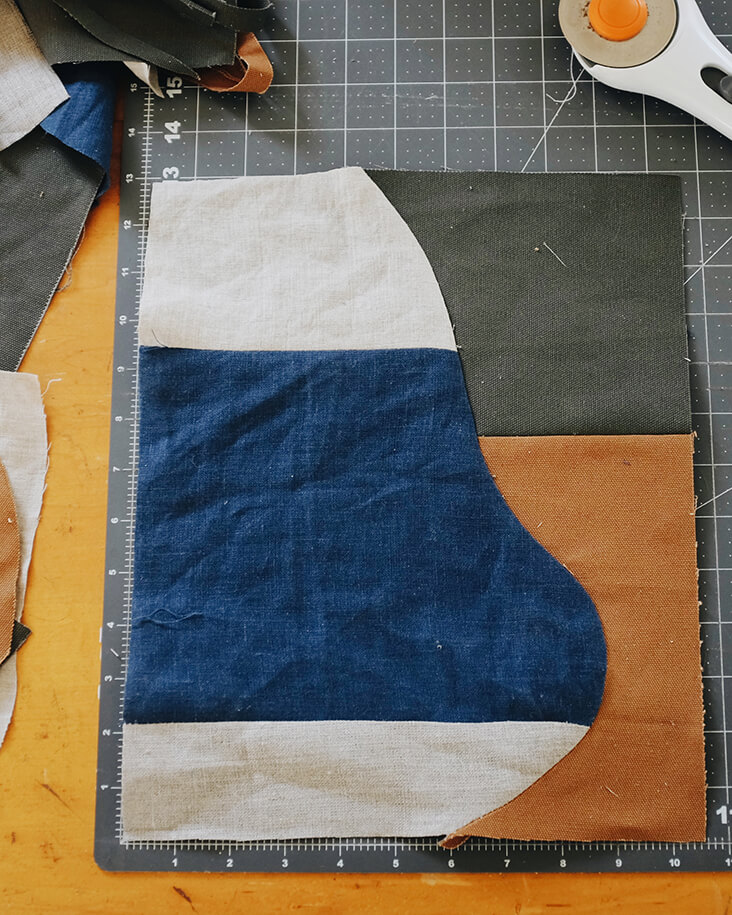 So, off to my fabric scrap bin I went, a path bound to end in goodness. I pulled out lovely pieces of linen from past projects; some vintage, some new, some naturally dyed in walnuts collected from my family's farm here in Wisconsin, the place I call home. I threw all the shapes and sizes into a pile on my cutting table, mixing and matching colors until I felt like it reflected my favorite Wisconsin landscape; rolling hills, sandstone cliffs, lakes, and pines.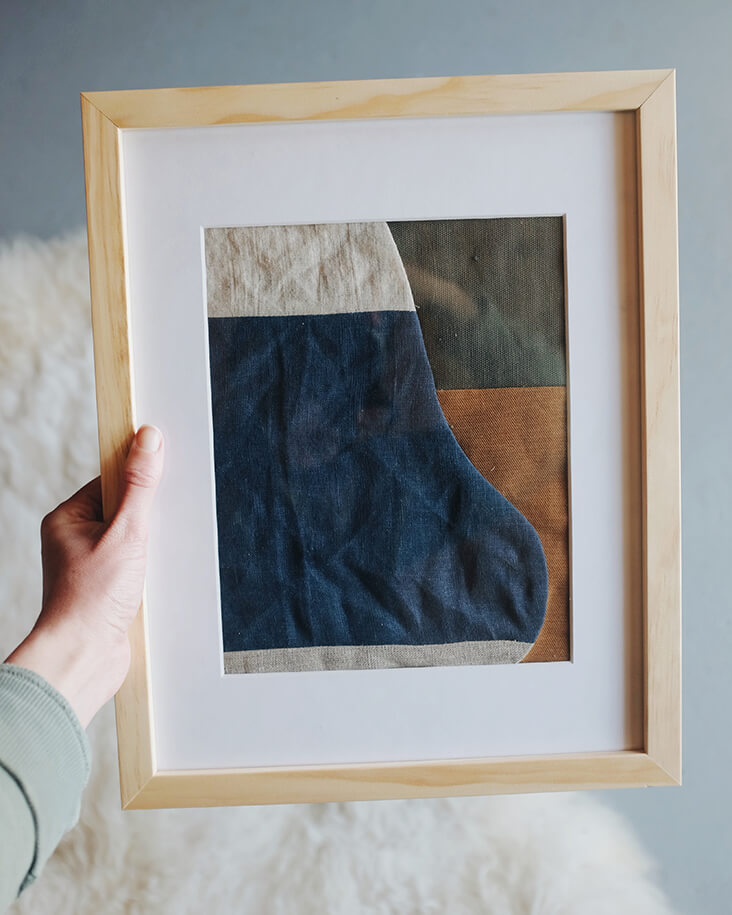 I turned my favorite playlist up loud and spontaneously cut linen and canvas pieces into random sizes. Curved and straight, on-grain and bias.  I ironed and stitched them together, giving myself grace to let creativity take the lead. It flowed together like a painting, leaving space for last minute changes and little sparks of joy. I even left the edges raw. Talk about surrender. 
I felt like my 7-year-old self again, painting at our kitchen table that my mom had protected with newspapers, adding color to a wooden birdhouse or easter eggs or whatever project I had dreamed up, while my dad sat on the back steps playing guitar and grilling burgers.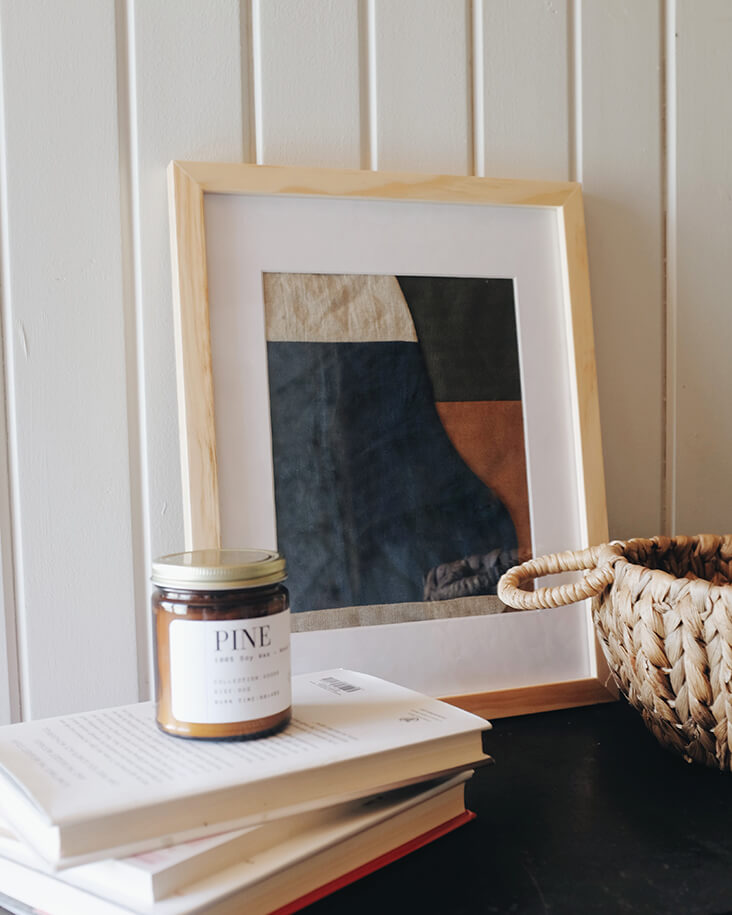 These days I'm trying to set apart time to make art without any expectations, exact measurements, or a pattern to follow. I'm simply creating for the fun of it.
I hope this little Thursday morning story inspires you to sew something just for fun. Pour yourself some coffee, turn on some good tunes, and enjoy the process. 
Happy sewing,
Morgann