How to Sew a Side Seam Slit Tutorial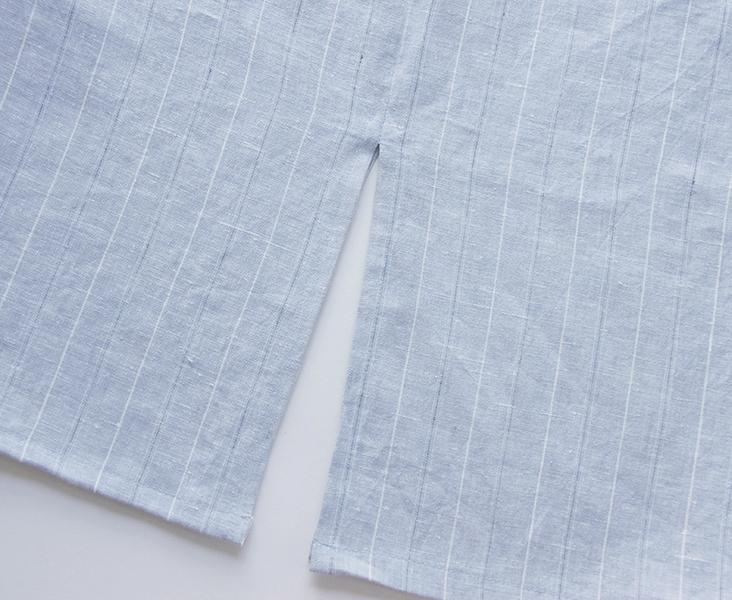 There are many ways to add original details to your simple garments, and a side slit is one of them! It can really change the feel and mood of any skirt, top or dress and make it more feminine or plainly practical.
Even if the pattern you are using doesn't call for a slit, it is really easy to include one to almost any seam. In this tutorial we are going to show you how to sew a side slit that you could easily transform into a back or center seam slit during your next sewing project.
Materials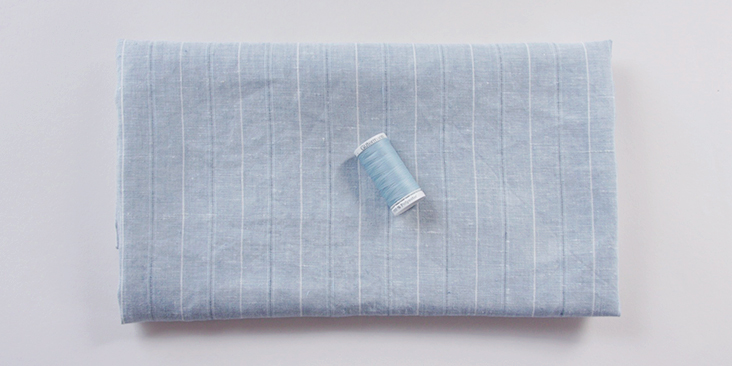 Fabric of your choice (we are using our beautiful yarn dyed medium weight linen),
Matching sewing thread
Tools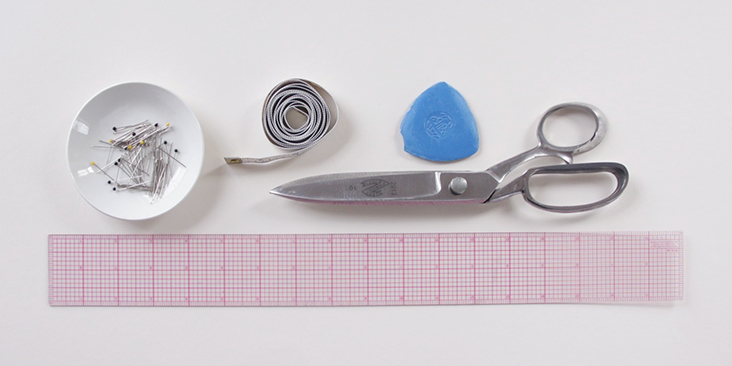 Pins, scissors, ruler/measuring tape, fabric marker/chalk, sewing machine
Difficulty
Beginner
Steps
Note: To avoid shrinking and wrinkling, prewash your fabric and tumble dry it until it is still slightly moist, let it dry in room temperature and then iron.
Before sewing, please keep in mind that a slit requires a larger seam allowance. Unless it is already accounted for in your pattern, double your standard seam allowance (instead of 3/8″ (1 cm), add 3/4″ (2 cm)).
1. Pin your side seams right sides together. Take your measuring tape and decide where you want your seam to finish and your slit to start. Then mark the top of the slit with a fabric marker.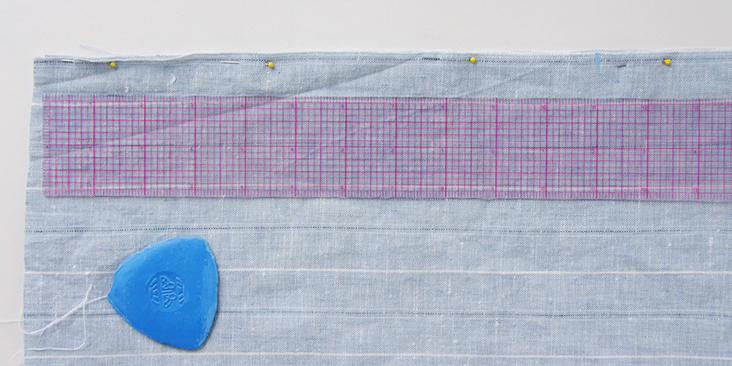 2. Sew the side seams together and stop at the mark indicating the beginning of the slit. Remember to backstitch.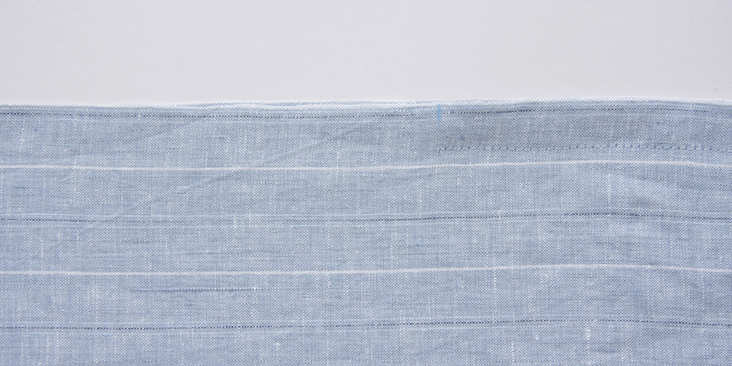 3. Trim the side seam allowance to 3/8" but stop 1" (2.5 cm) before the end of the stitch line.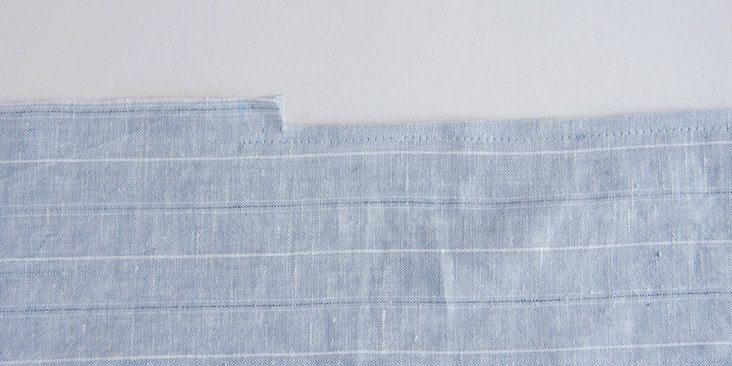 4. Serge or zigzag the side seam raw edges together to prevent the fabric from fraying.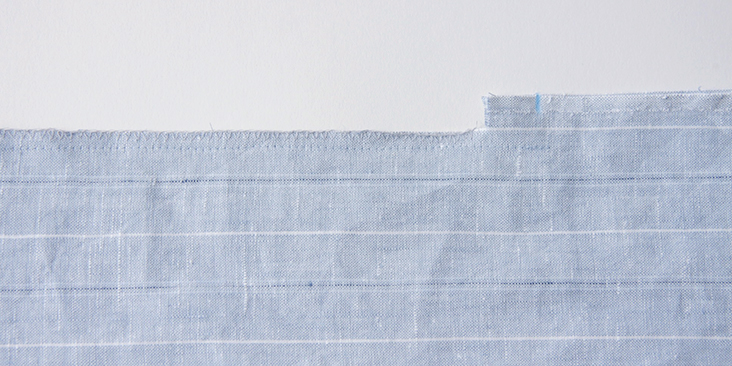 5. Make a small horizontal cut into the seam allowance. Make you sure you don't clip through the stitch line.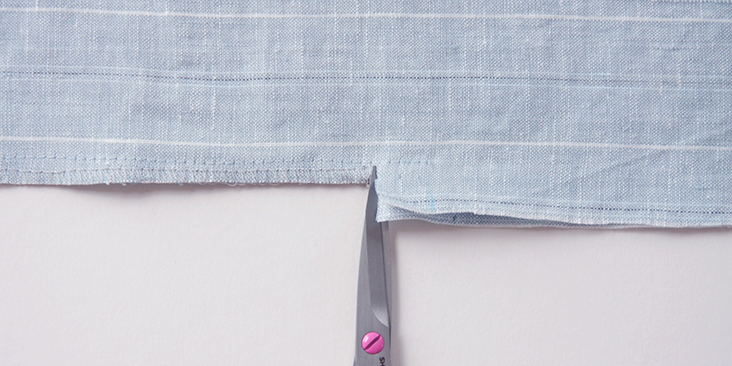 6. Following the line of the side seam, press the two flaps of the slit open toward the wrong side of your garment.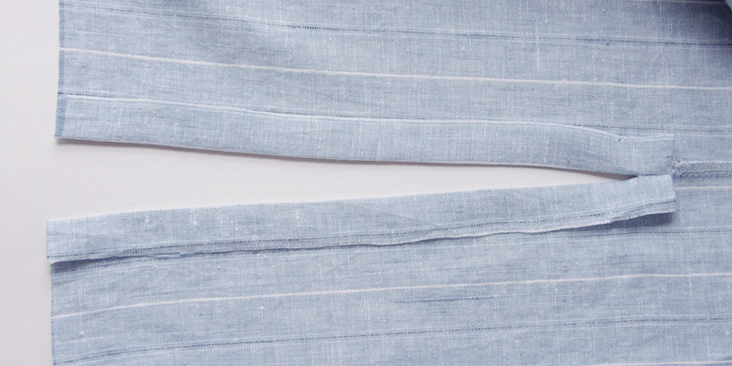 7. Fold the upper corners to create a triangle.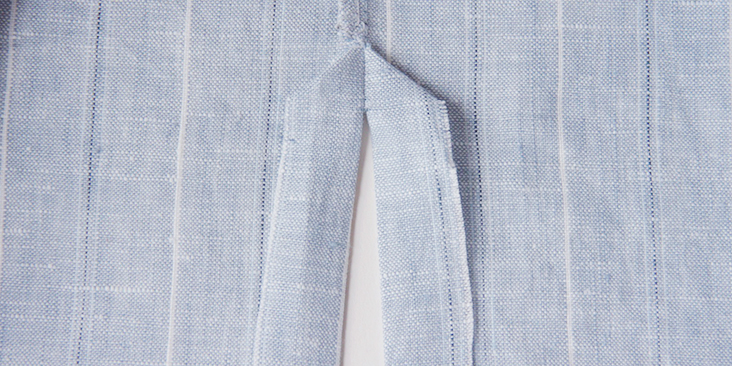 8. Fold the raw edges of the two flaps in towards the wrong side (starting from the triangle and going all the way down to the bottom hem). Press and pin.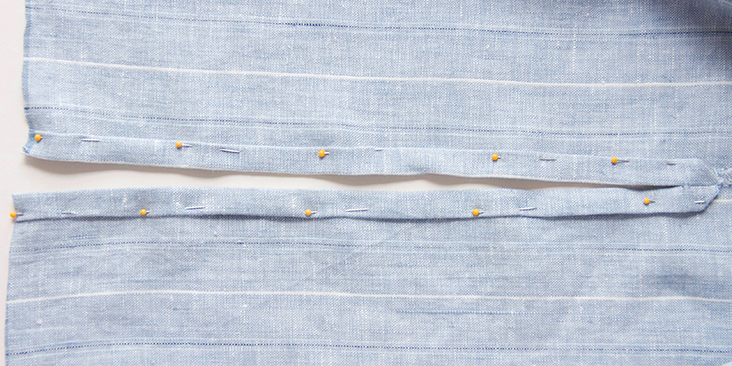 9. Starting at the hem, topstitch the folded edges in place as close to the outer edge as possible.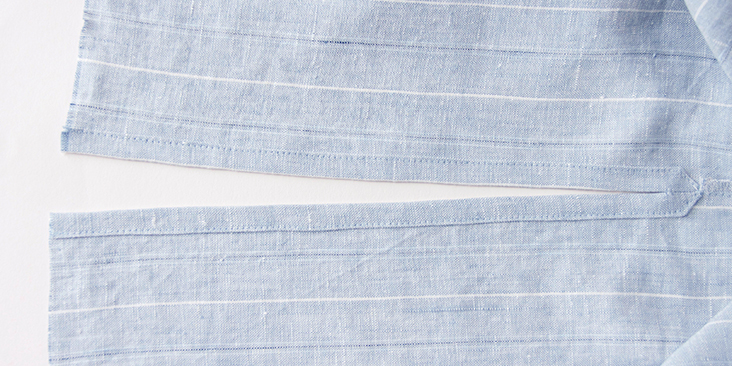 10. Give it a good press, finish the hem with a method of your choice and you are all done!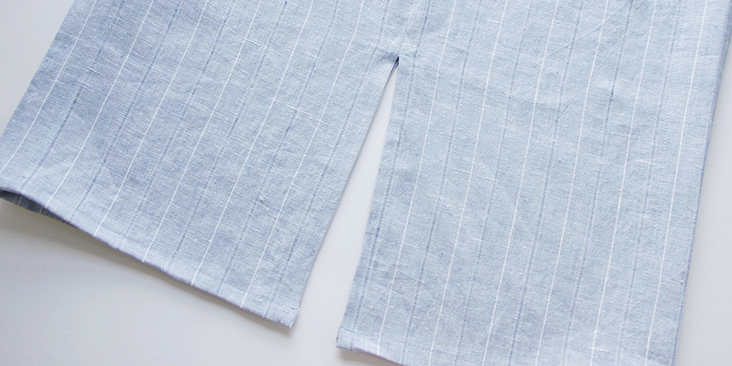 Now that you've learnt this simple technique, you can easily transform any standard garment into something special!
Have a browse through 

our selection

 of linen and see which of our fabrics inspire you to use your new skill!
Subscribe