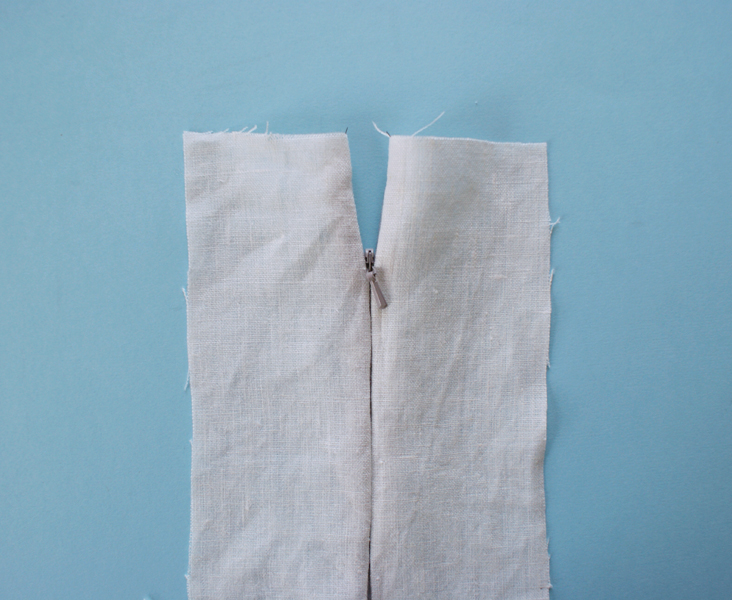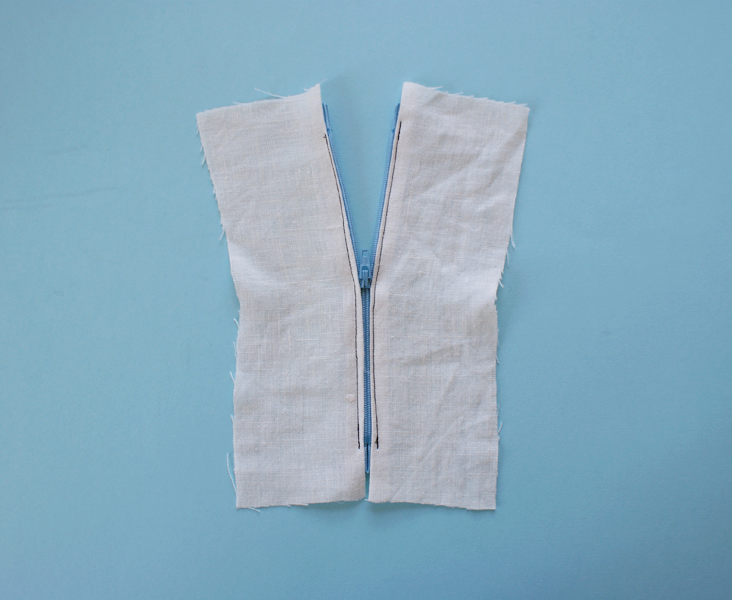 Sewing zips onto your garment or other sewing projects can be fast and easy once you know how to do it.

Visible zips are easy to do, and it's a great way to mix and match different colours and showcase your personality through the small details of your sewing.
Invisible zips tend to be one of the more difficult closure applications to be sewn on because precision is needed. However, if you have the right tools, it is extremely straight forward. And alike every other sewing method, practice always makes perfect.
To follow are two tutorials which give you the basic understanding of how a zip can be sewn on, however we will be showing step by step on how to insert a zipper onto various projects, so you can get a better idea of the process.
Visible zip
Tools
Sewing machine
Zip
Zipper foot
Sewing thread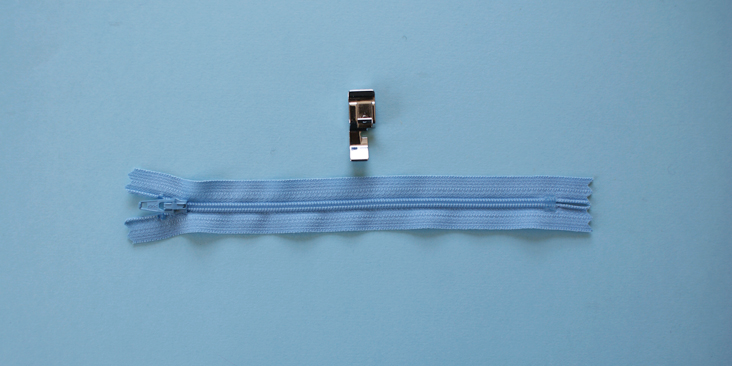 Steps
1. Fold the seam onto its wrong side and press the seam of the fabric that is to be sewn onto the zip.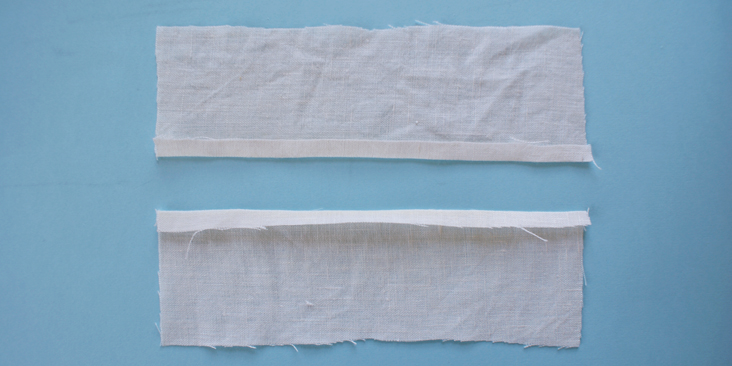 2. Pin the right side of the pressed seam onto the zipper tape. Make sure the fabric does not cover the teeth and the zipper teeth remains smooth.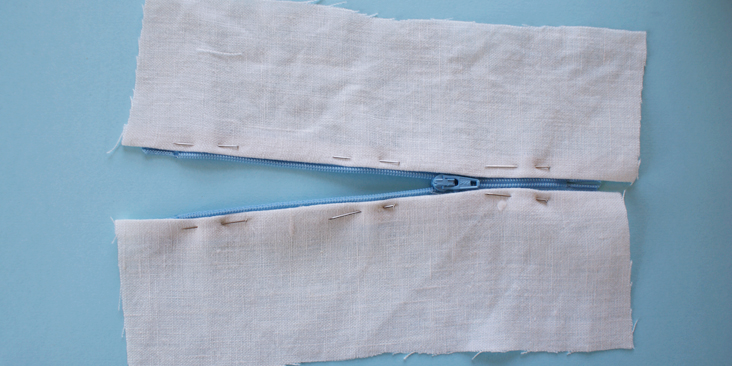 3. Place the zipper teeth alongside the zipper foot edge. Sew along the fabric through the zipper tape.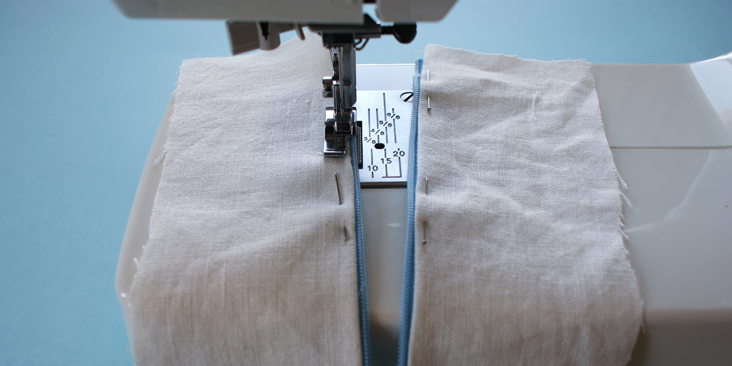 4. Repeat the same for the other side of the zipper.
Invisible (Concealed) Zip
Tools
Sewing machine
Invisible zip
Concealed zipper foot
Sewing thread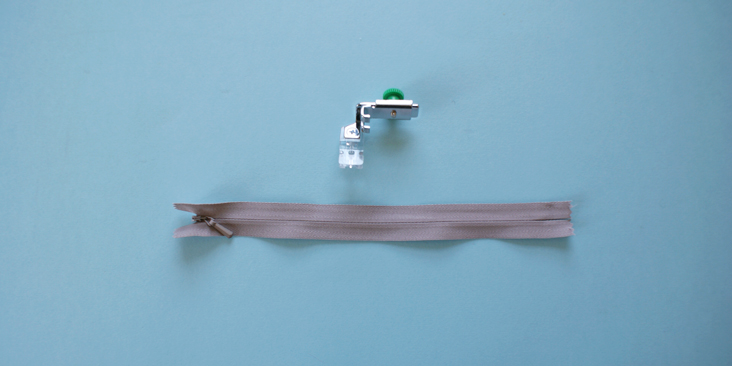 Steps
1. With the right side of the fabric facing you, pin the zipper tape (with wrong side facing up) along the seam allowance of the fabric.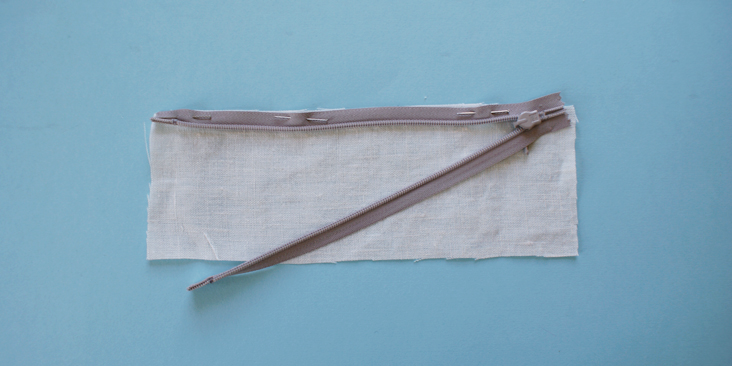 2. Place the material under the zipper foot and lower it, with the sewing thread at the back of the sewing machine. You can change' the placement of the needle in relation to the foot by adjusting the screw at the back of the foot.
3. Slowly, guiding the zipper teeth along the zipper foot 'tunnel', sewing along both the zipper tape and the fabric. Make sure the needle does not get caught in the zipper teeth.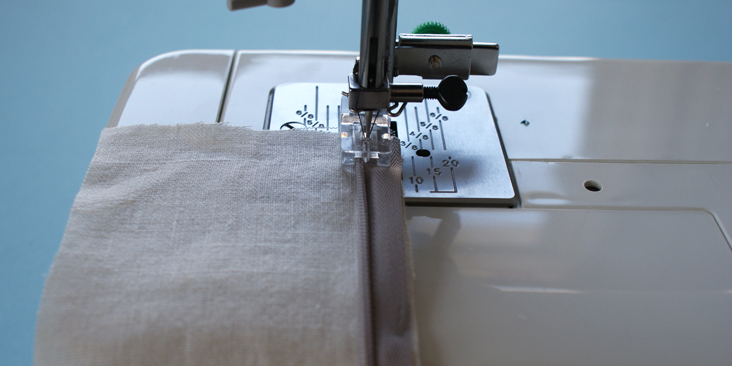 4. Repeat this on the other side.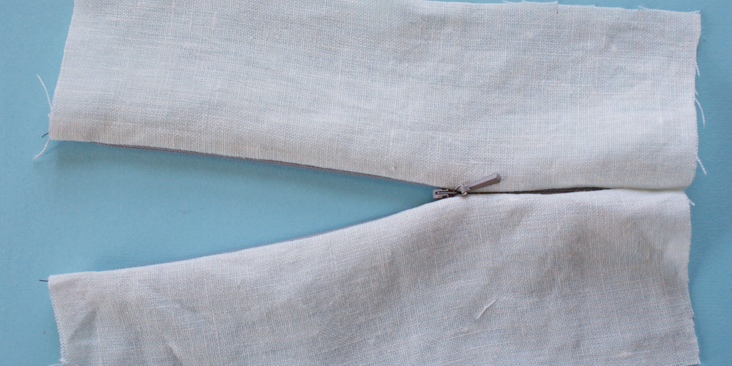 This is something very easy to understand and to do, but always remember the more you practise, the better and accurate it will be.
And now you can browse our

Gallery of Fabrics

' to inspire' a new project to trial your new skills with.
Subscribe