The powerhouse woman that is Pomme Chan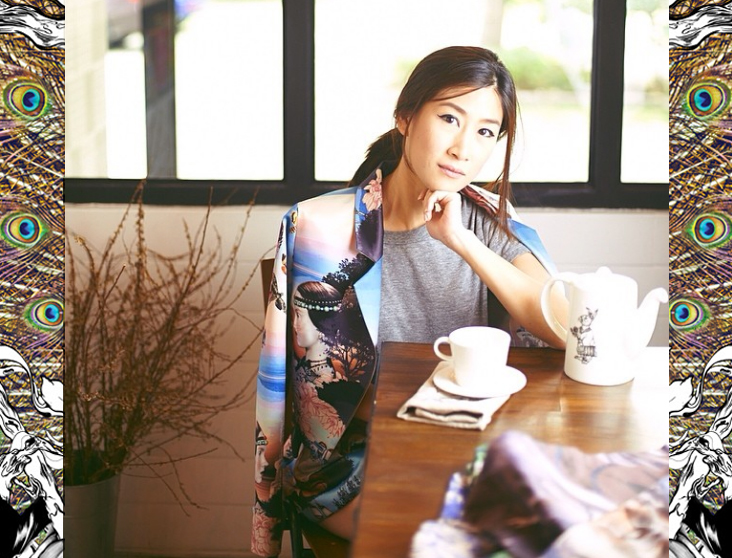 Pomme is a special lady in my books. She has been an incredible inspiration with her absolute dedication to her work and her business, her flawless femininity, her love of all beautiful, her determination, her loyalty and friendship. Always immaculately dressed whether she is painting a mural or picnicking on the grass, always very professional. I am so happy she has taken some time off to share her story of how she started her company 'What If' which has been an imminent success in Thailand and beyond. Originally an acclaimed illustrator' who at the time of our meeting was living in London with a heavyweight list of clients under her belt from Absolute Vodka, Nike, Conde Nast, The Guardian, Financial Times to name a few, in 2012 Pomme set up a new company called 'What If" which has now become a lifestyle brand and is slowly taking over the world. Pomme is a source of positivity anyone can learn from. In my eyes, a very bright star and a brilliant example of someone who works very hard, utilising her stern mindset to drive her forward to her dream.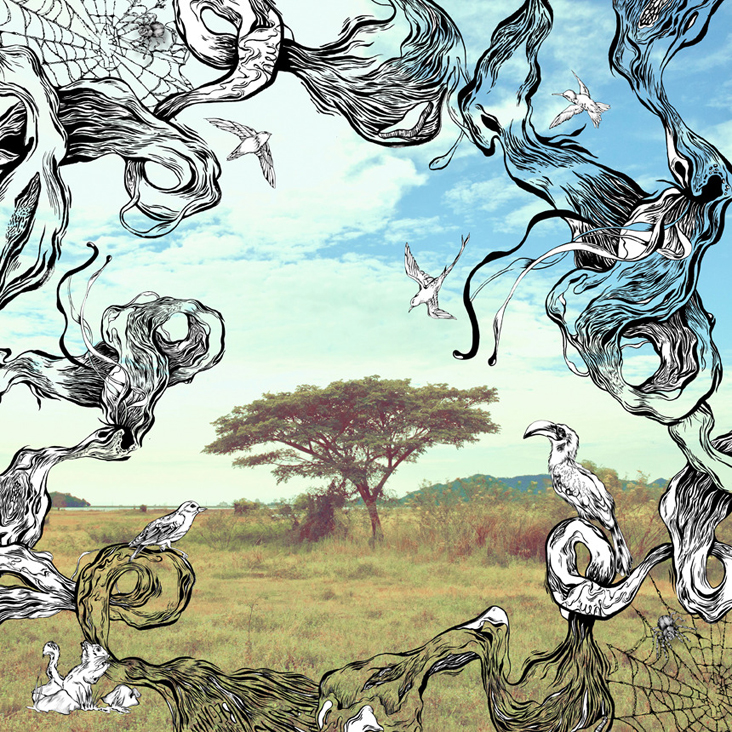 Q: You are ' and have been for a number of years a very successful illustrator, why did you decide to start a new business venture, namely Whatif?
A: I'm very flattered although I still think I'm very small and still need to improve a lot more. I always questioned myself with What If? What if I start turning my illustration to product? What if I wrap my illustrations around an armchair? There's plenty of "what if" question in my head and I think that's how it ' began.
Q: Tell us a little bit about the business and what role you play in it.' 
A: There's 2 parts of What If – since we have rebranded and now set out to be a Lifestyle brand – to me, Lifestyle is living & eating, so I thought having a place that sells decor products and a cafe together would be perfect. On the cafe side, I'm doing PR & Marketing, Branding and Creative. For Decor part, obviously I'm Creative Director and a little bit on the PR side too. Most of the time our team make decisions together on important stuff but on smaller details, we just need to complete our role. Now the Decor section of our business is starting to also customise products for clients. Our clients are property developers, interior designers, hotel owners and also some business owners who are starting to recognise us and are using our fabric on their sofas/armchairs and wallpaper too.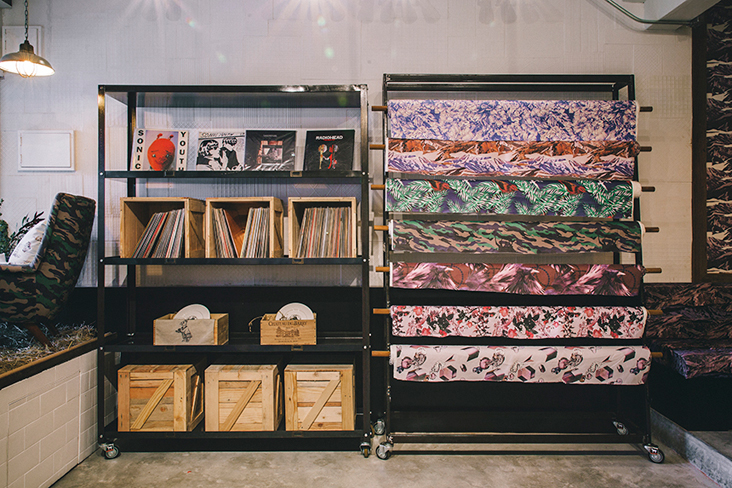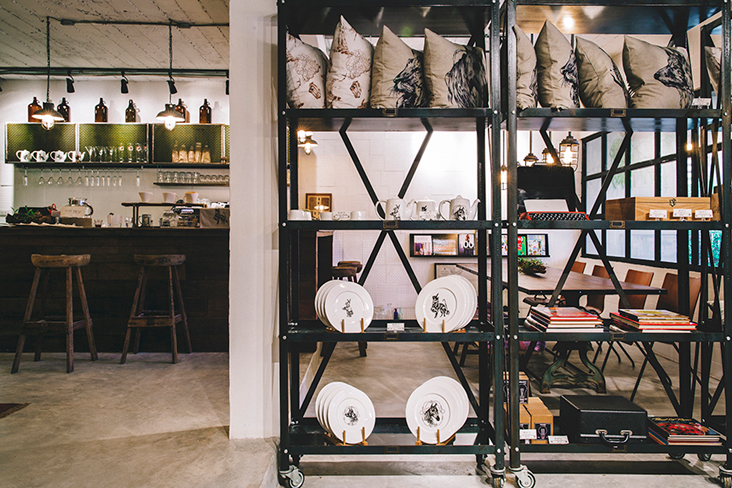 Q: What is your advice on how to best source sewing and printing factories in the fashion/ home decoration industry?
A: I am actually not an expert on that department, ' my partners are much better than me. But here is a thing or two I learnt from them. If you have found the one factory where you're happy with the quality, stick with it.' Support the local, we are trying to use Thai workers and our local resources. I find it's a lot more enjoyable working with a small factory and meeting the maker.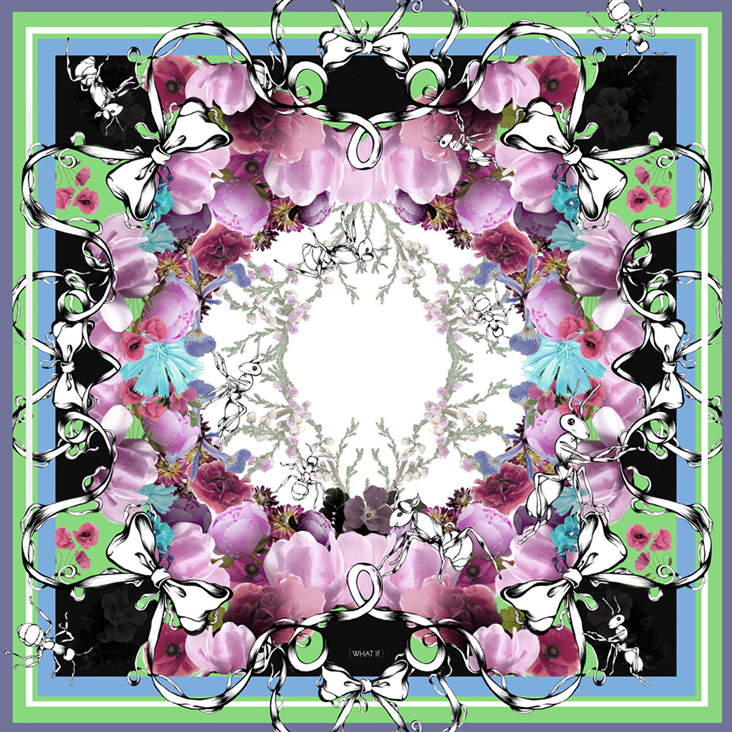 Q: Do you have a work motto?
A: Work Smart and Never Give Up
Q: Can you name your biggest success in your business experience?
A:' I think when people buy my fabric and turn it into wallpaper or use it to cover their armchairs, I feel like I have just succeeded in something.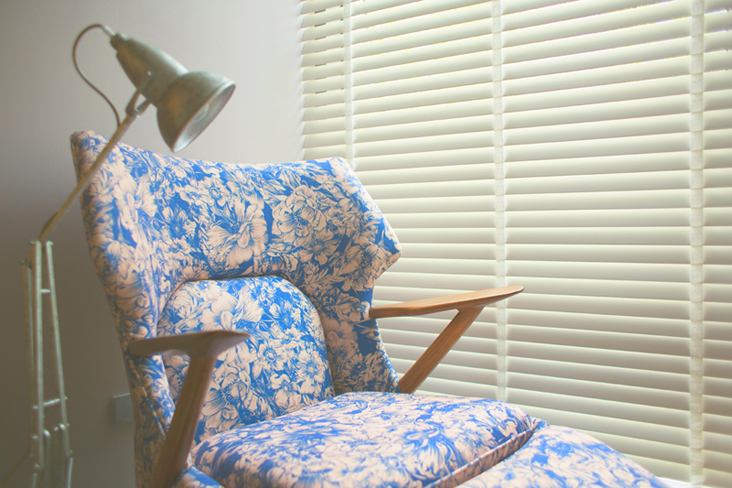 Q: What is the best business advice you have received?
A:' Do what you love and do it with people you love. That's how it works with me and What If team.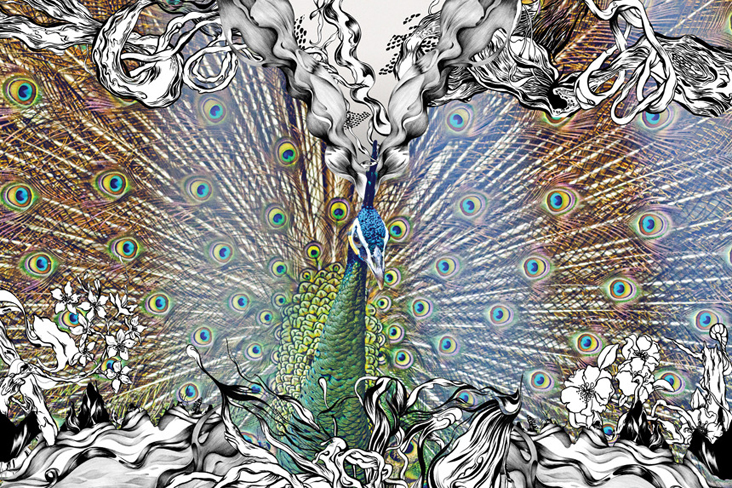 Q: Talk us through how the business has grown from a sell out scarf collection, to a cafe, a network and a Lifestyle brand.' 
A:' At the beginning we were just trying to see what we can do. We started from fabric because our partner owns a printing company. ' After a year we started to see the need of having our own store and space so we found a place, that when we started to reform, group, rebrand, taking on new partners and setting out our goal for a better What If.
Q:' How do you manage to produce so much work? You are a powerhouse! Talk us through your usual work day.' 
A: [laughs] No, I don't think I'm doing that much though. My day starts around 8am , I like to take my morning slow so it's just about checking email etc. Then mostly I will be more productive in the afternoon if I don't need to go to meetings or pop in at caffe , I will just do some drawing or coloring in on the computer. In the evening I finish around 7-8pm and go out meeting friends. There's a lot of things happening in Bangkok so I never get bored of going out. I may come back an do a bit of emails, small works then bed time.
I don't really work on the weekend much , I try to balance my life better now unless there's urgent things. Luckily all partners are my friends so sometimes we hang out over the weekend and talk a bit about work.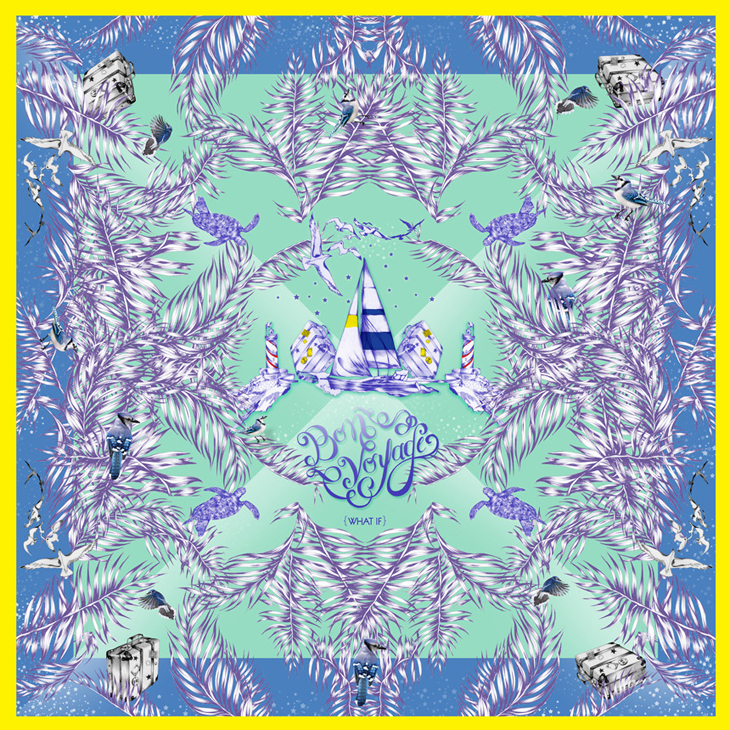 Q:' Do you have a hero to look upto? A mentor to guide you?
A:' Probably my mum, she's my rock and I always come to her when I need some advise.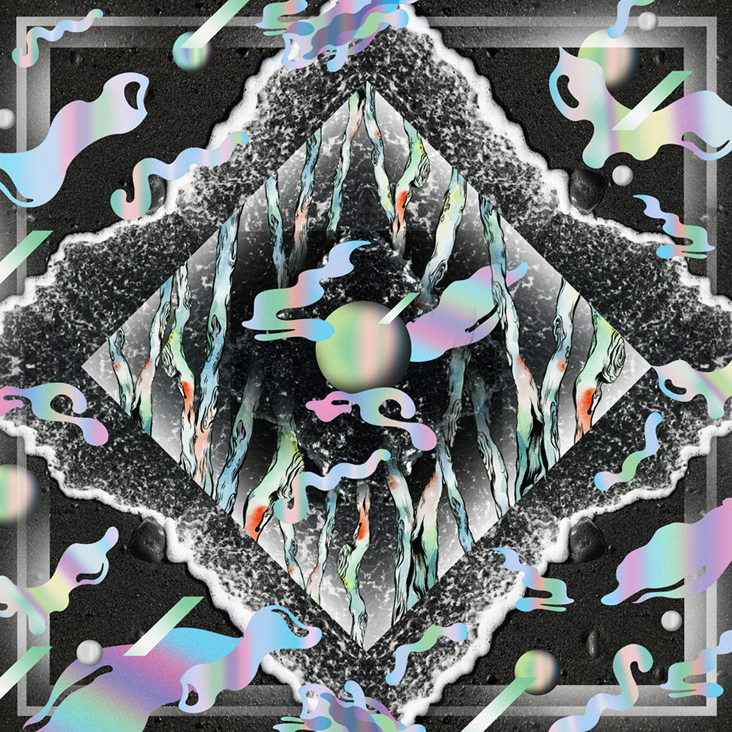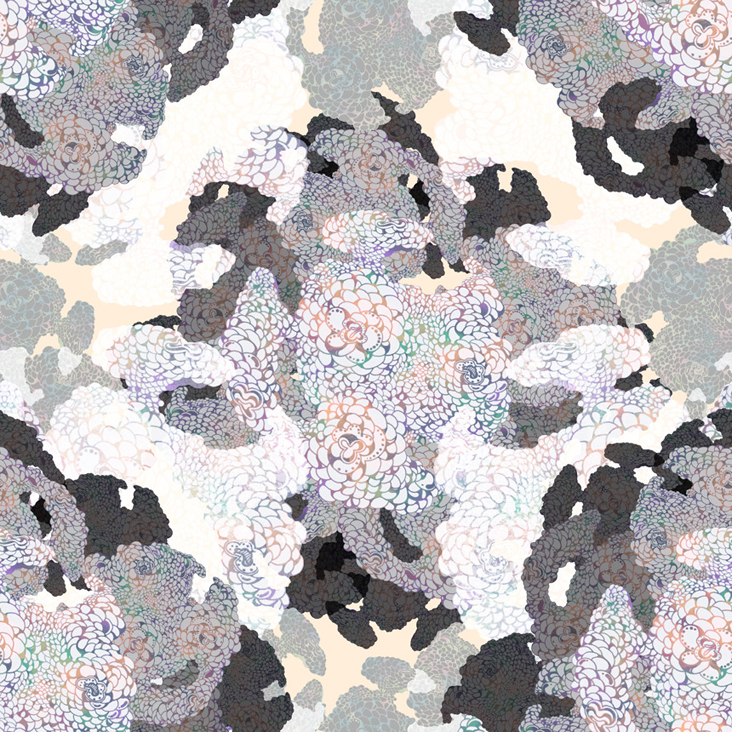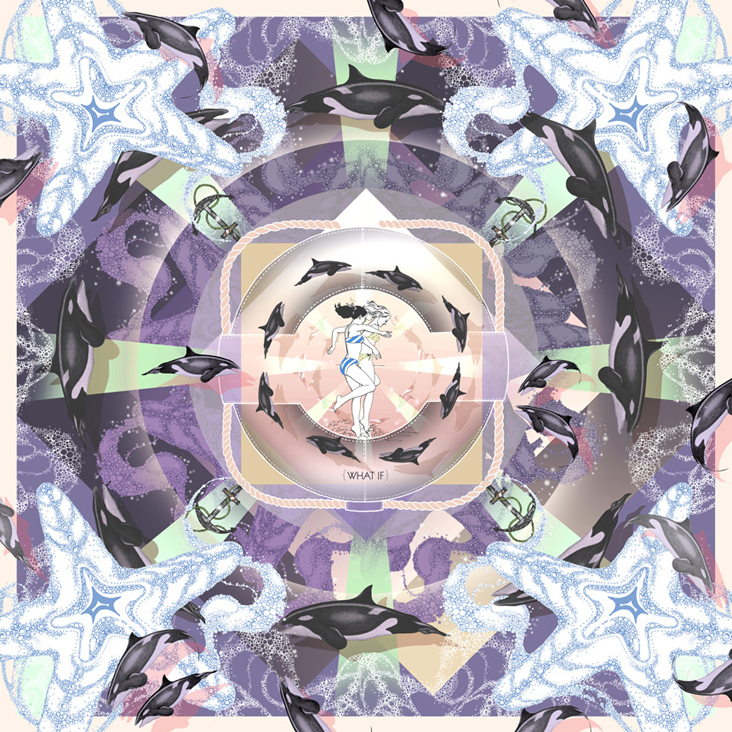 Q: What does success mean to you?
A:' I guess success to me is all about be able to do what I love and can live with that.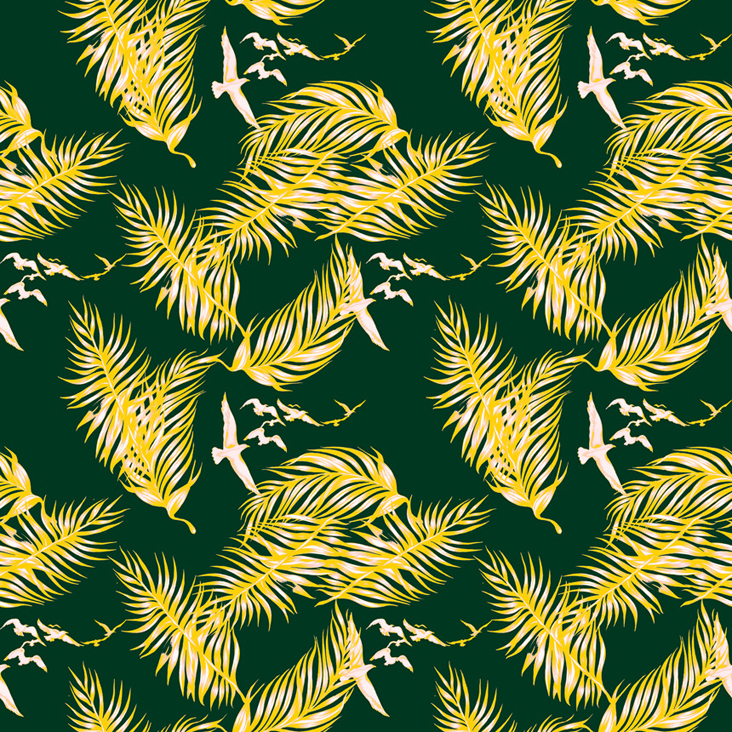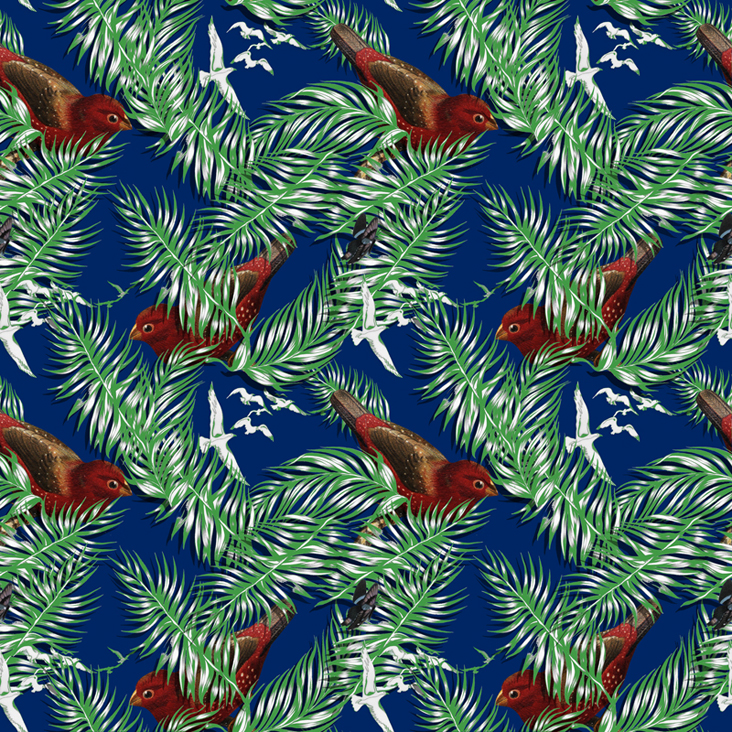 Q: Is there a dream you are sailing towards? Are you living the dream?
A: My happiness these day is all about travelling , seeing the world. Learning different cultures always inspired me and made me want to produce better work. I'm not sure if I am living a dream but I think I'm in a quite a good place [smiles]
Fabrics On Sale Right Now