A simple scarf but a stunning way to accessorize any look, especially in this vibrant shade of Firecracker Red.
TUTORIAL: Michaela
Skill Level:' Beginner.
Time To Make:' About two hours.
Materials:
Pins
Thread
A straight needle and patience
1. This scarf can be made using 1 yard of fabric. Fold the fabric in half along the width of the fabric and iron well.' Measure and mark a rectangle that is 20″ tall by the width of your fabric. Using the 4C22, this will give you a rectangle that is approximately' 20″ x 56″.' Fold the long edges over once and iron.
2.' Fold those edges over again and iron.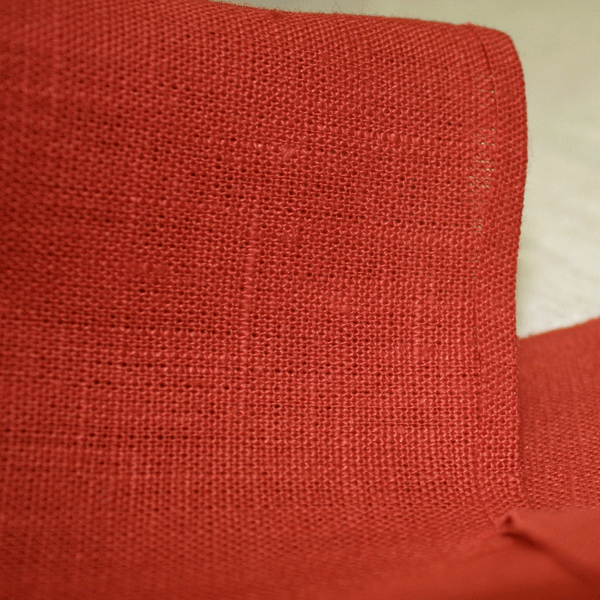 3.' Decide where you want your fringe to begin, and mark it with a pin or tailor's chalk. Stitch along the folded edge to create the hems, leaving the area past the marks unsewn.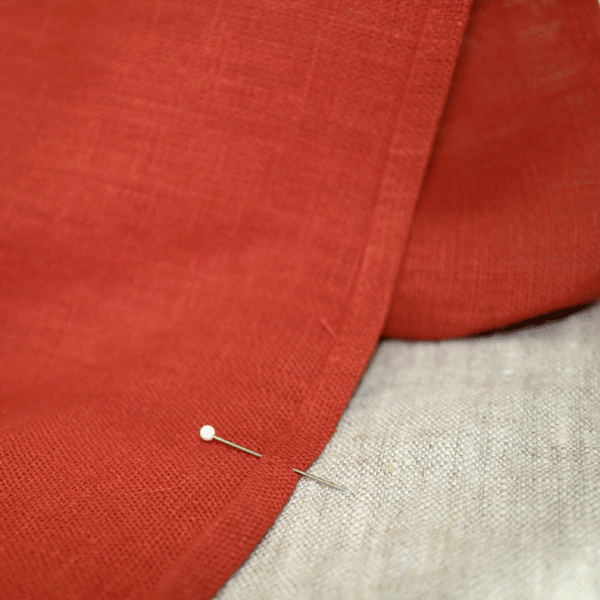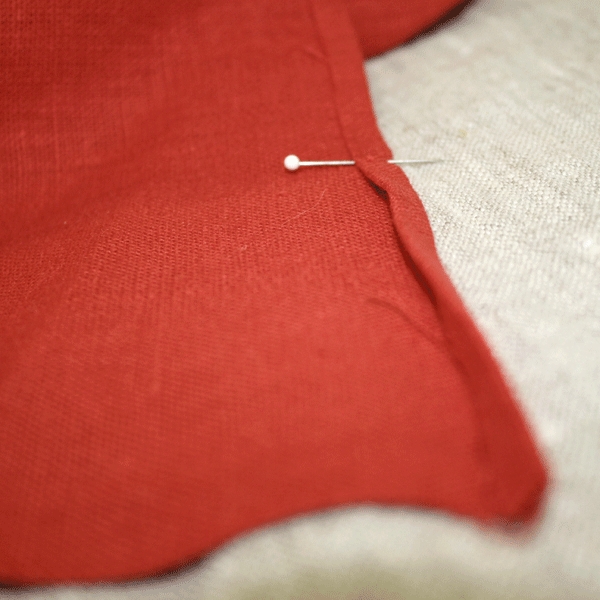 4.' Toss your fabric in the washer or run it under some water to get it damp. Twist it up, tie the fabric into a knot, and toss it in the dryer. This is going to give it a nice wrinkled texture.
When it's done, you'll notice part of the fringe already got started! Take a needle and work out the rest of the threads (the ones that are horizontal between the hems) to make your fringe. You can leave it as- is, or tie little knots at the bottom of the fringe. The hem on the sides of the scarf will keep it from unraveling further.