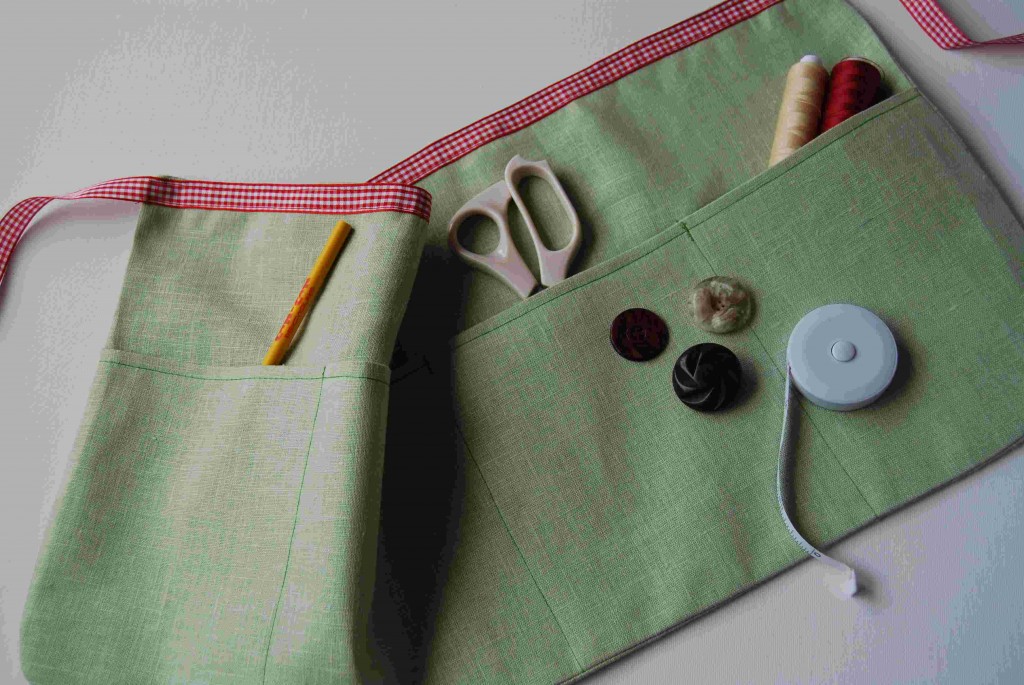 We have designed this half apron with four front pockets for all you keen sewers. Slip it on while you are stitching and you'll have all your accessories to hand. We chose the IL019 linen in Willow for this project.

Materials

30″ x 59″ of IL019 linen in Willow
Lightweight interfacing
1 '½ yds of '¾" wide ribbon
To Make Your Pattern

Use dressmaker's squared paper to create your paper pattern. Draw a rectangle 23″ wide and 12″ deep then slightly curve the two bottom edges.

Cutting Out

Place your pattern on your linen and cut out twice. Then take your pattern and measuring 4″ down from the top edge draw a horizontal line. Cut along this line. Then place this pattern piece on your linen and cut out once for your pocket. Then cut it out in the interfacing.

Steps To Sew

1. Press the interfacing to the wrong side of the pocket strip. Press a '½" turning to the wrong side along the top straight edge.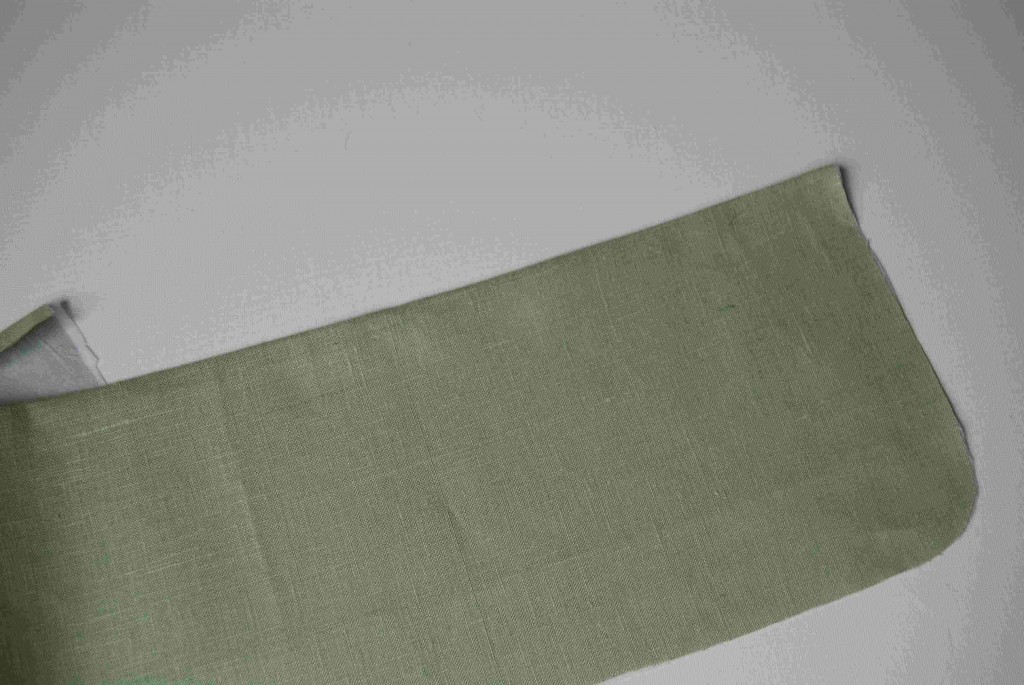 Turn to the right side, press and close opening.

2. Take the pocket strip and fold in half lengthways, then fold again, and press lightly (this will create guidelines for your stitching later on).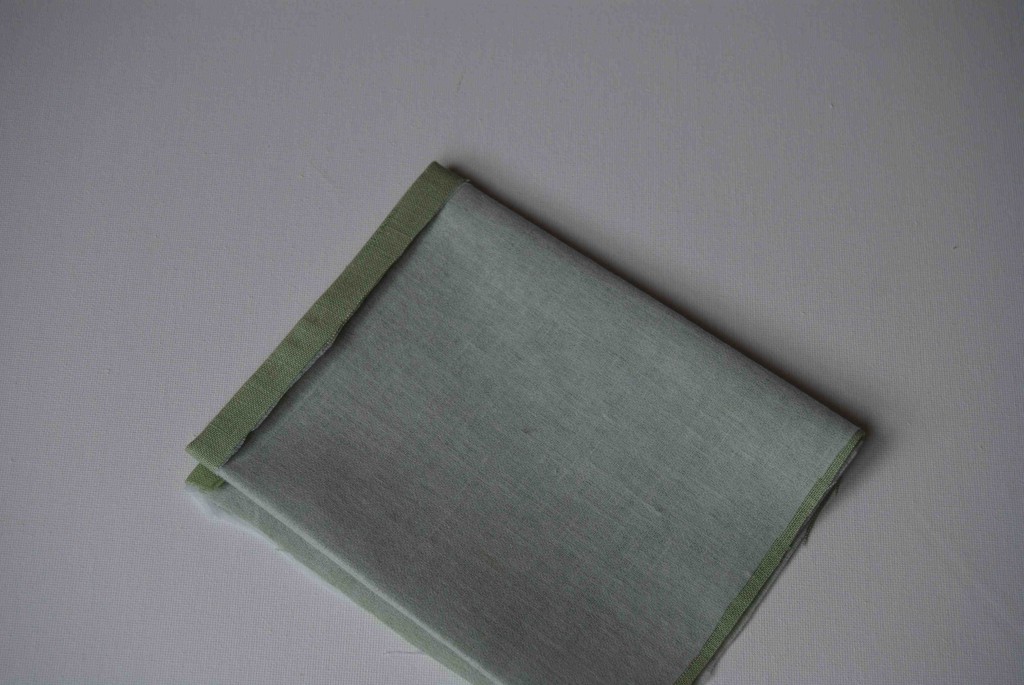 3. Place the wrong side of your pocket strip to the right side of one of your apron pieces, lining up side and lower edges. Now stitch through both layers along the pressed lines in order to create your four pocket.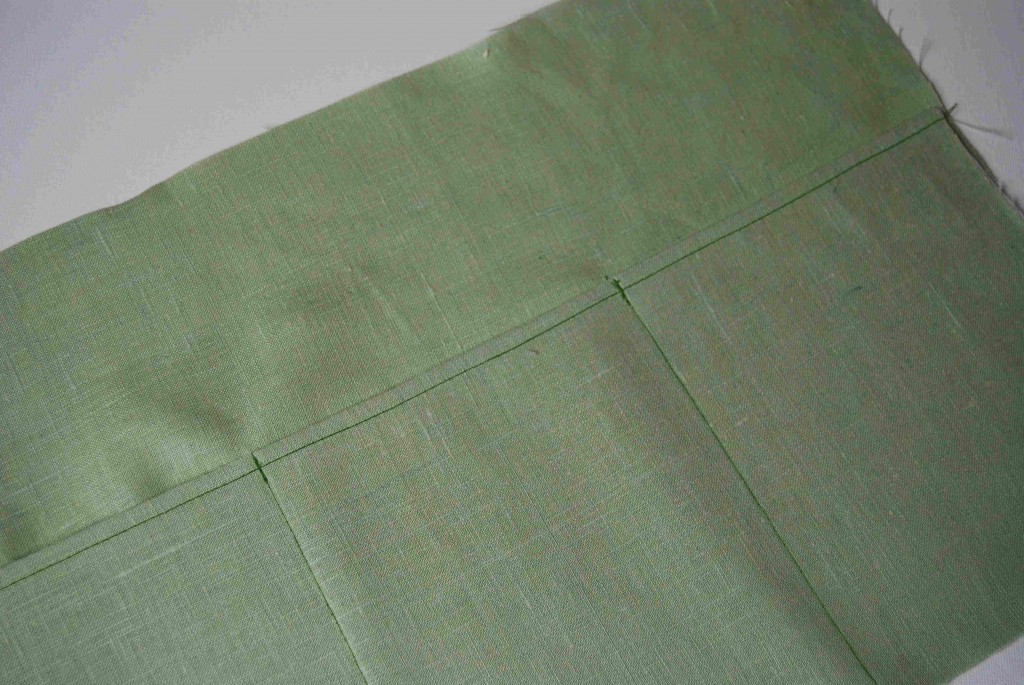 4. With right sides facing stitch the apron pieces together around the outer edges leaving an opening for turning through. Turn to right side and close opening with hand sewing.

5. Pin the machine your strip of ribbon along the top edge of the apron allowing enough for ties at each end.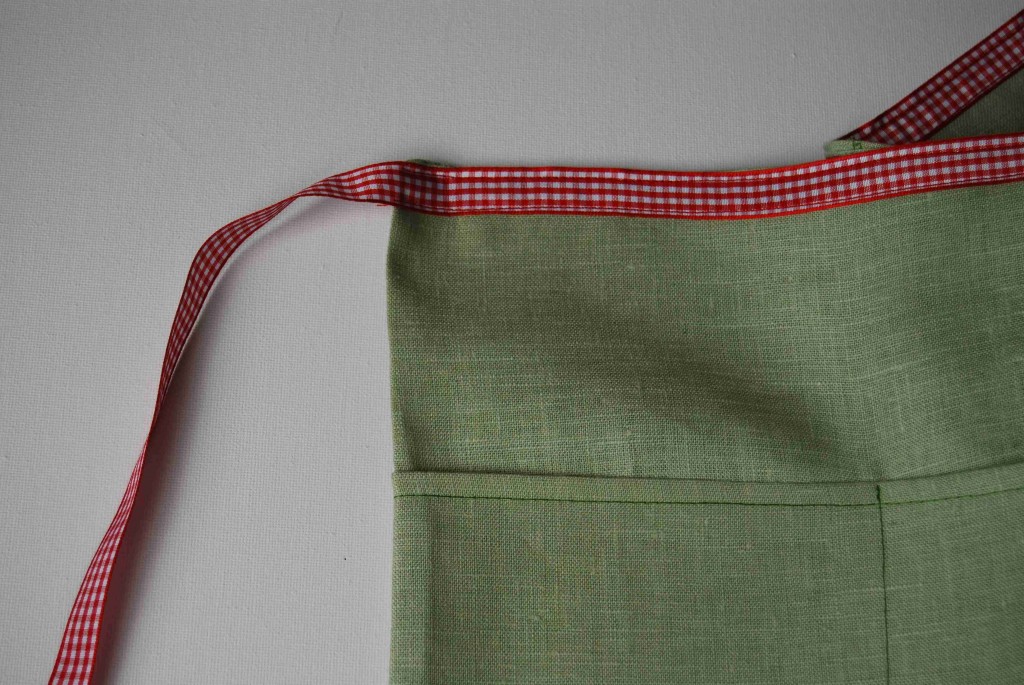 6. Press apron firmly to finish.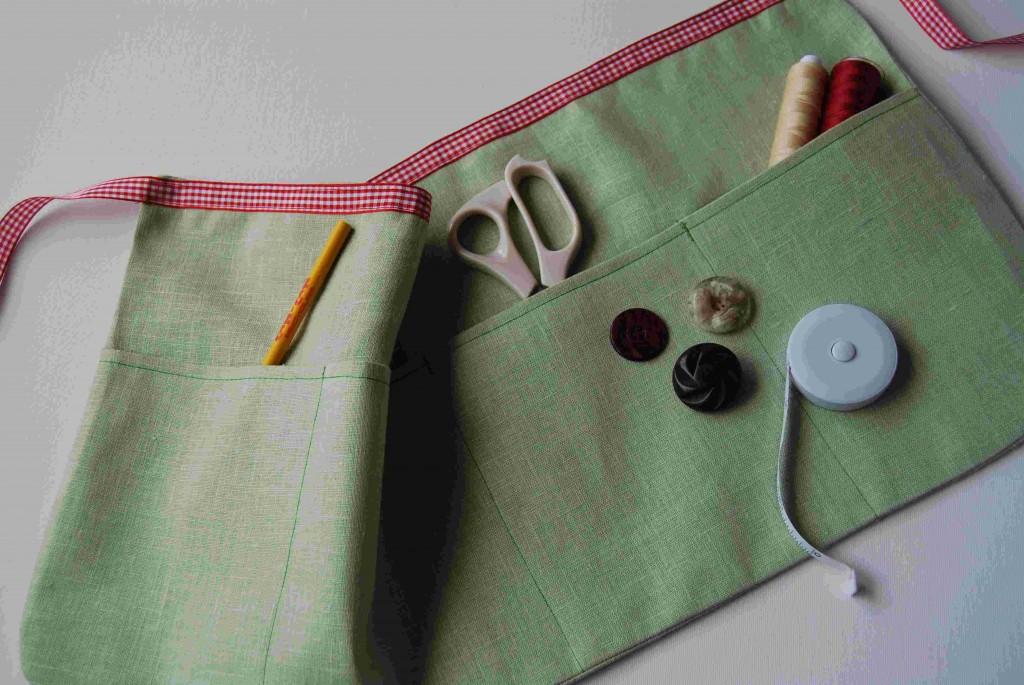 [maxbutton id="1″]

Designed exclusively for Fabric Store by Sue Locke

*Let us know what you thought of our latest post by leaving us a comment or visit Fabrics-store.com for bargain prices on the fabrics shown in this tutorial. Happy sewing!