Linen Cuff With Secret Pocket Tutorial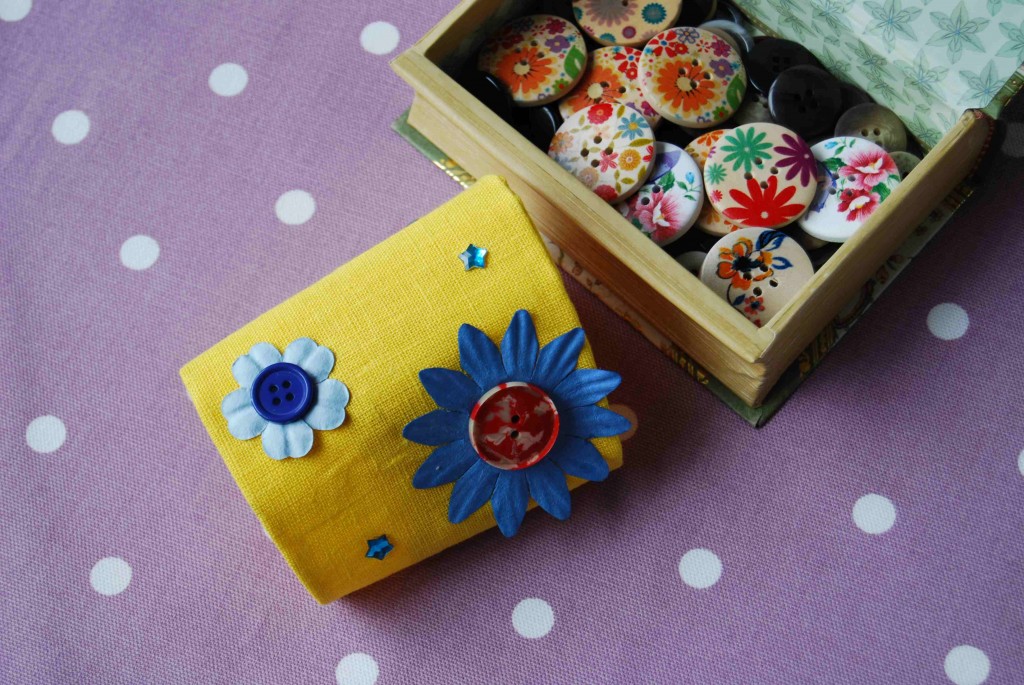 This simple fashion project has been designed for a teenager to make. Firstly, it is right on-trend and secondly, it introduces them to the beauty of linen. This pretty shade in Daffodil IL019 is the ideal base for some embellishment. And hidden on the inside of this cuff is a secret pocket – ideal for storing a small key or coins.

Materials

Small piece of linen in Dandelion IL019
Buttons, rhinestones and ready-cut flowers for embellishment
Small piece of felt

To Make Your Pattern

Use dressmaker's squared paper to make your pattern. Draw a horizontal line 9″ long. At one end draw a vertical line (centralising it over the horizontal line), 4″ high. Now, at the other end of the horizontal line draw a vertical line (centralising it again) 2 '½" high. Join all the outer points together with a gently curved shape, making sure you round off each end of your cuff. Cut out this shape.

Cutting Out

Wrap your pattern round your wrist to check it fits comfortably and adjust if necessary, then cut it out twice in Daffodil linen in IL019. If you want a slightly firmer cuff then add in some lightweight interfacing.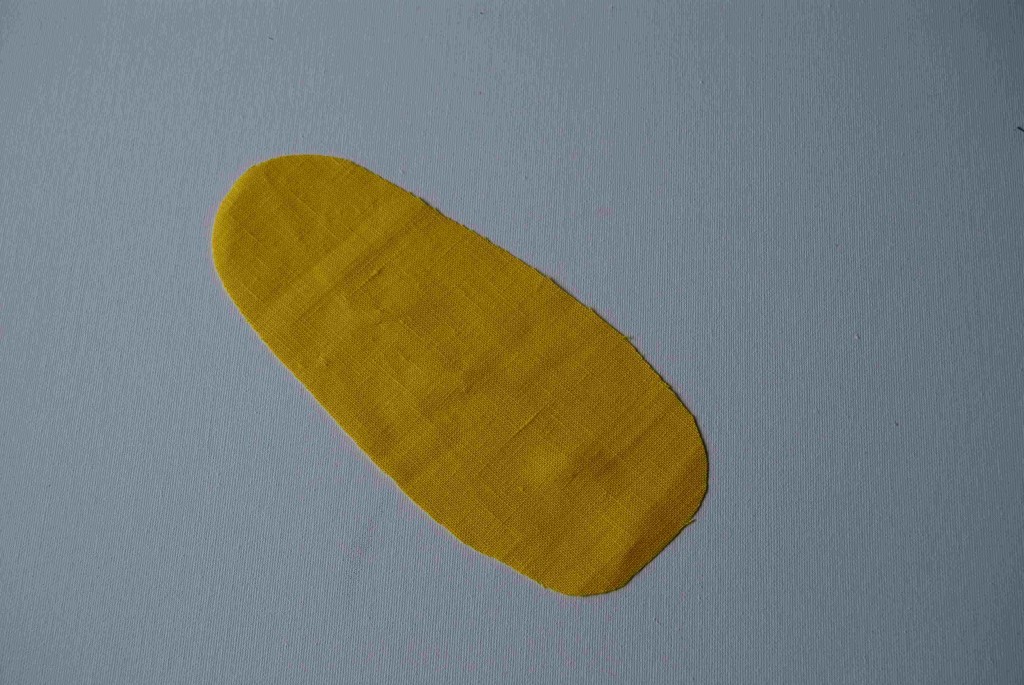 Steps To Sew


1. With right sides together pin then machine the cuff pieces together, leaving an opening.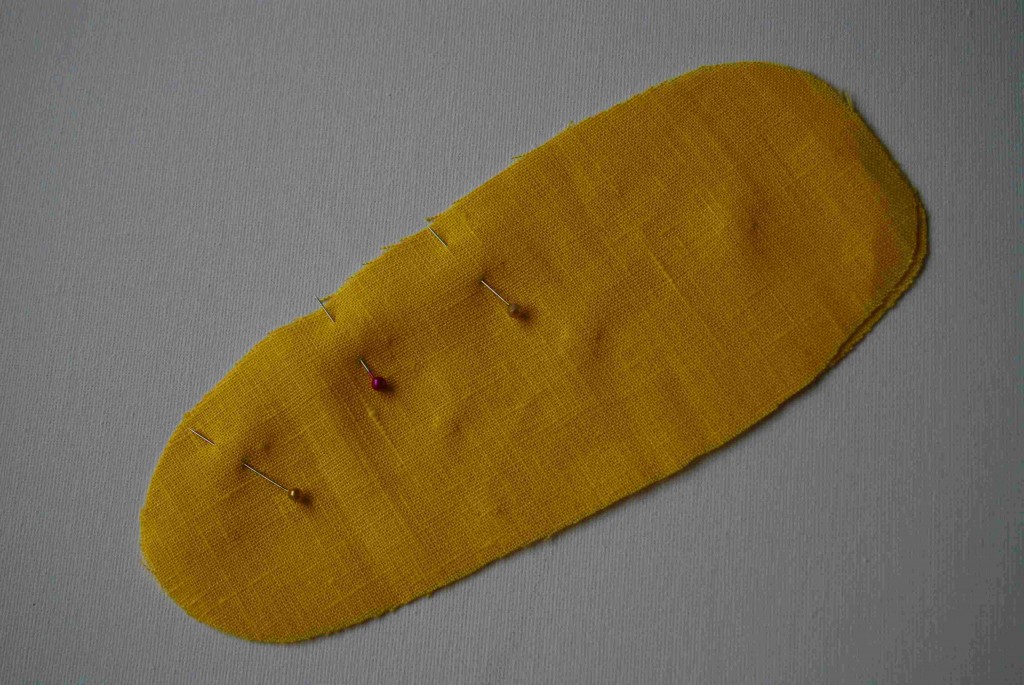 Turn to the right side, press and close opening.

2. Cut a pocket piece in felt 4 x 2'½", then hand sew it to the back of your cuff leaving the top edge open.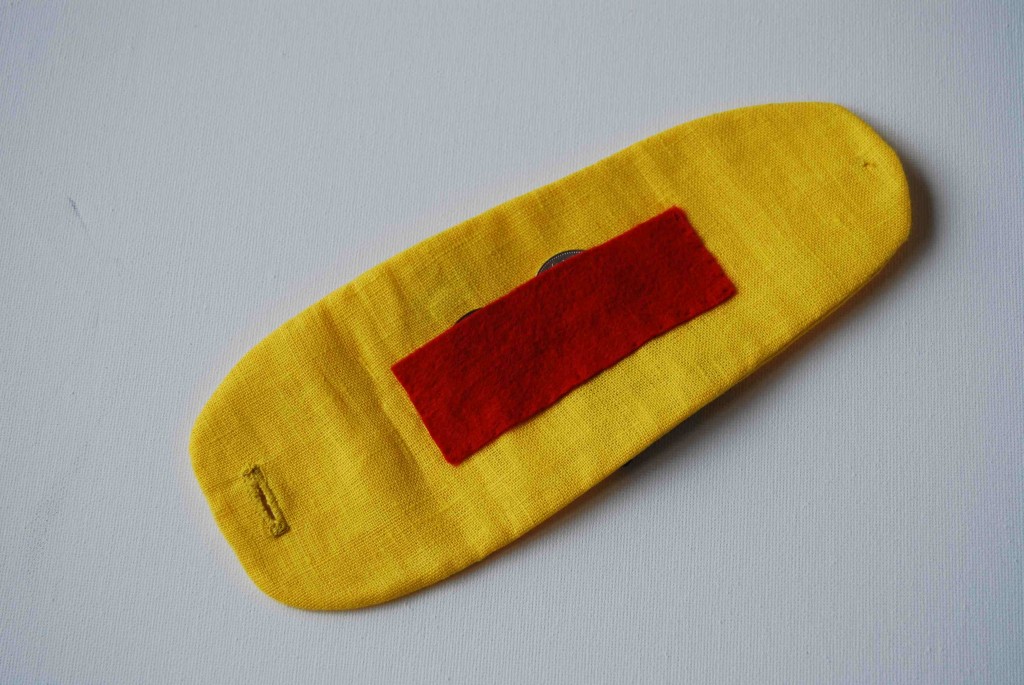 3. Lay your cuff out flat and embellish with flowers, rhinestones and buttons.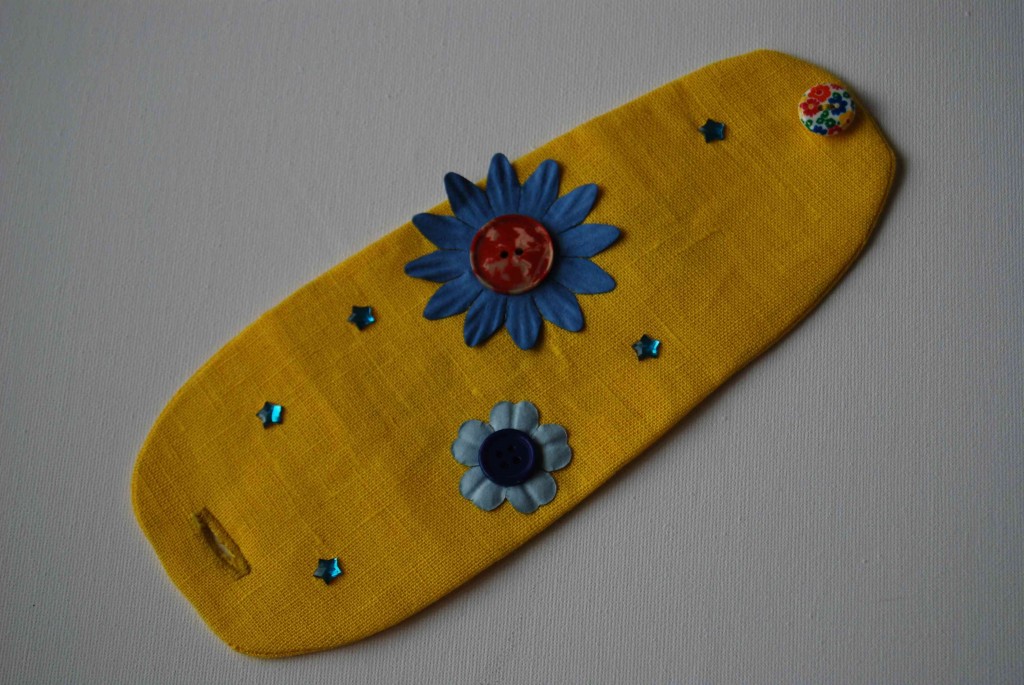 4. Close your cuff with a snap fastener or a button and buttonhole.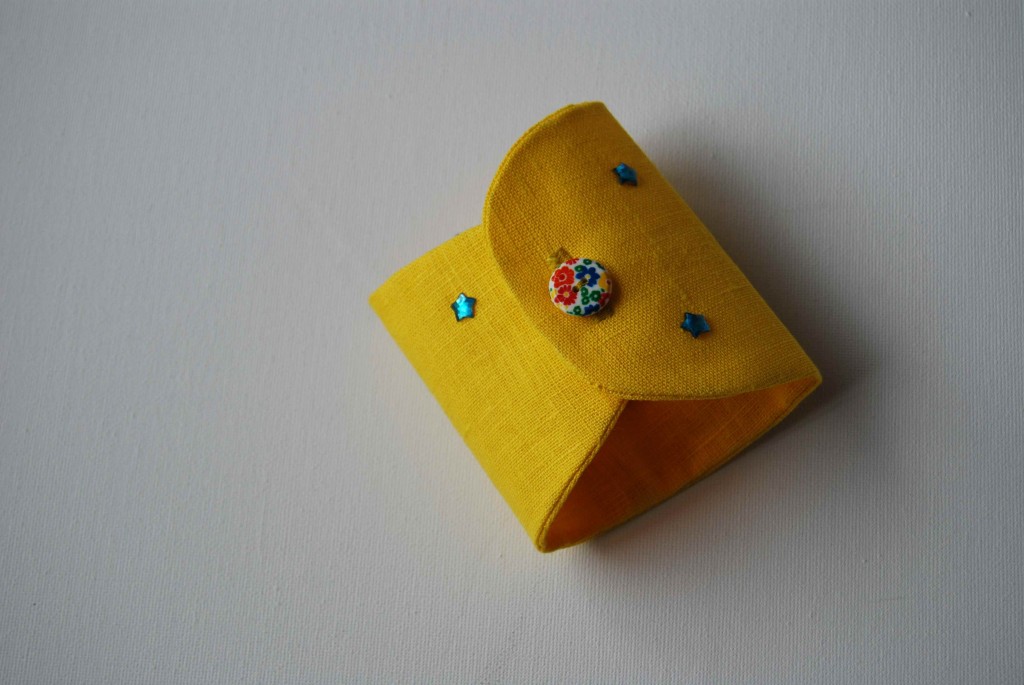 [maxbutton id="1″]

Designed exclusively for Fabric Store by Sue Locke

*Let us know what you thought of our latest post by leaving us a comment or visit Fabrics-store.com for bargain prices on the fabrics shown in this tutorial. Happy sewing!
Subscribe