How to Add a Cuff to a Short Sleeve Tutorial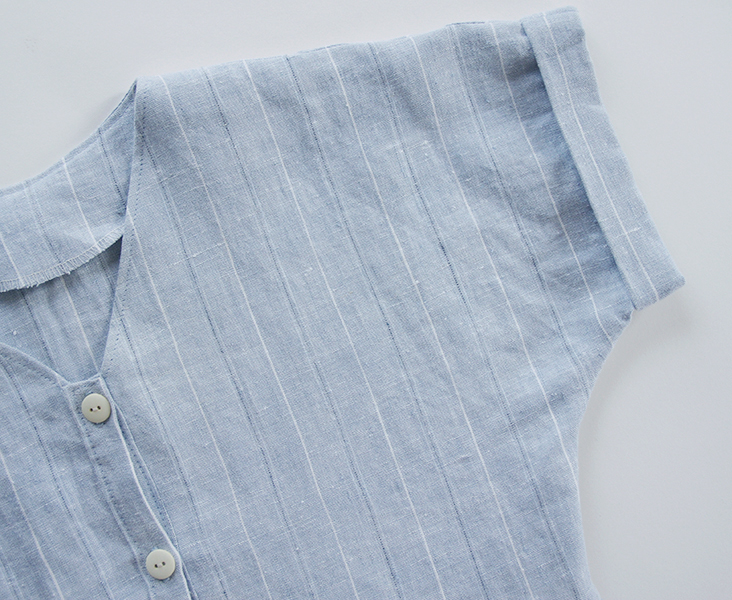 This week we're back with a little tutorial on how to alter your pattern sleeves to create natural looking cuffs.
A cuff can add a lot of character to a simple short sleeve and spice up the whole look of a finished garment. However, sewing a cuff doesn't necessarily mean attaching a folded cuff band. In this tutorial we are going to show you how to create a cuff-looking sleeve in a just a few easy folds.
Materials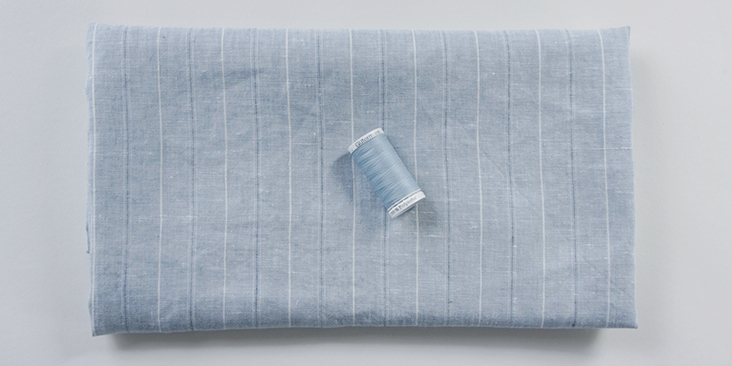 Fabric of your choice (we are using our beautiful IL042 904 FS Premier Finish 100% linen)
Matching sewing thread
Tools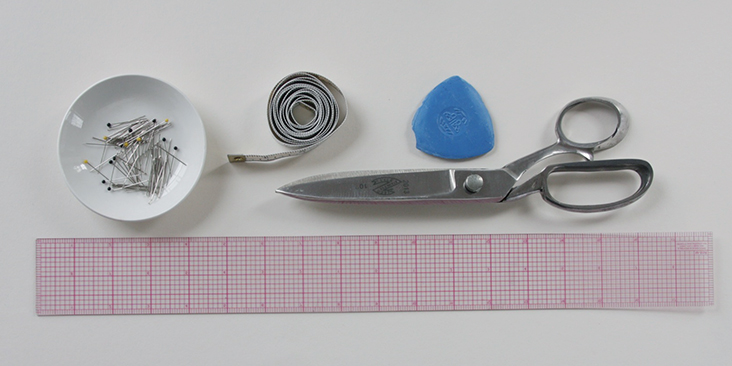 Ruler, scissors, pins, fabric marker, chalk, sewing machine
Time
1 hour
Difficulty
Beginner
Pattern
When cutting your pattern pieces, add some additional length to the length of your sleeves. For example, for a finished cuff of 1" wide (2.5 cm), add 3″ (7.5 cm) to the sleeve: two 1″ folds to create the cuff and 1″ to account for all the seam allowances.
Steps
Note: Prewash your fabric and tumble dry it until it is still slightly moist, dry in room temperature. Iron the fabric so it is easier to work with.
1. Once you have assembled your pattern (shoulder/side seams), turn the bottom raw edge of your sleeves 3/8″ towards the wrong side and press.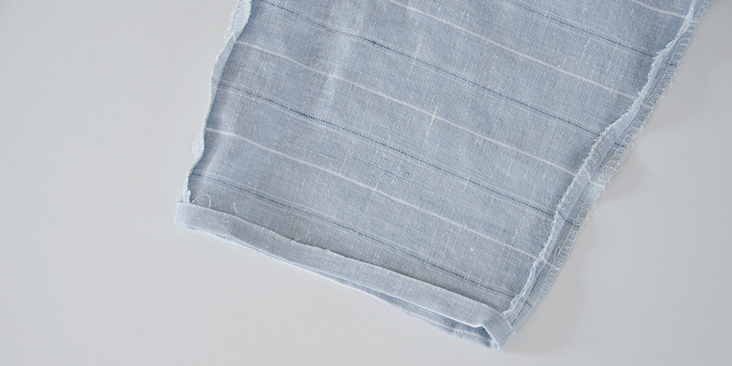 2. Fold the remaining 2.5″ of fabric towards the wrong side (the missing 1/8″ is to account for the fold) and press.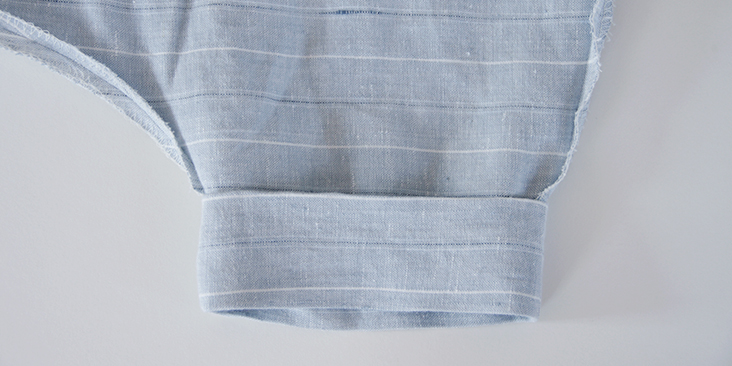 3. Starting at the underarm, stitch the first folded 3/8″ to the sleeve 1/8″ from the fold and remember to backstitch. Press again.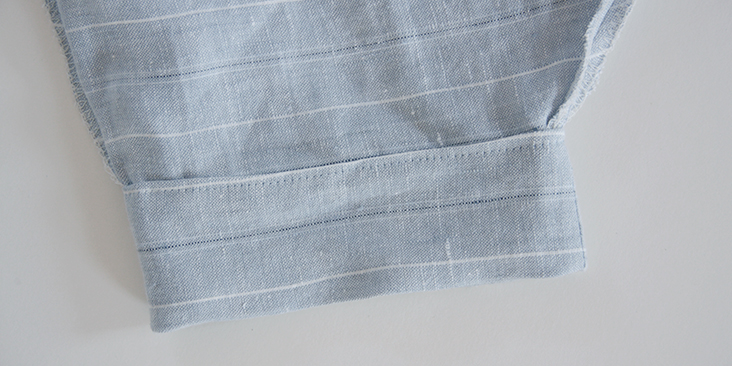 4. Fold the 2.5″ in half toward the right side, just a little over the stitch line to hide it under the cuff and press.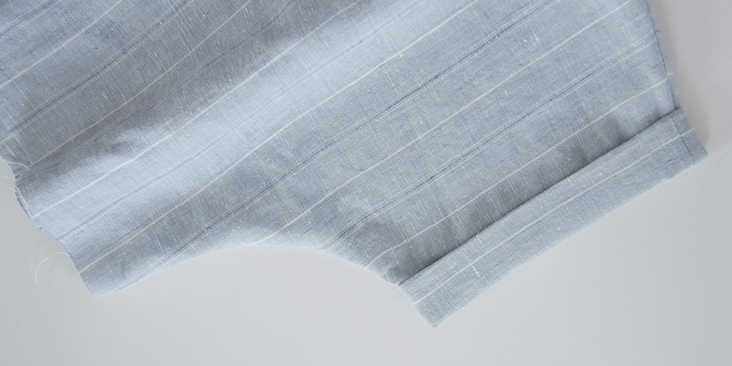 5. In order to keep the cuff in place, stitch the cuff to the sleeve in the shoulder and underarm crease. Remember to backstitch.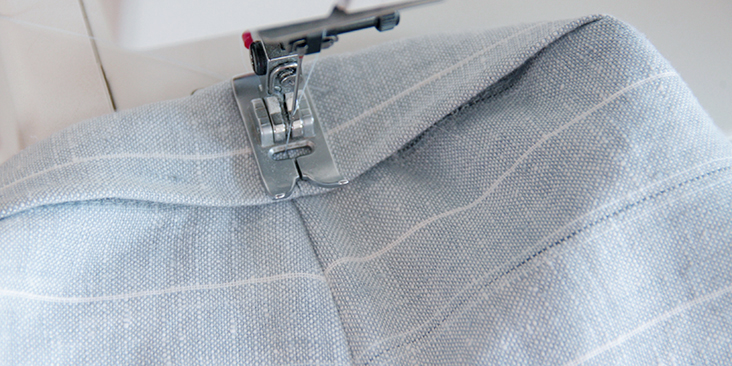 Et voila! A super easy sleeve cuff that looks great and adds that little bit of extra style to give your handmade garments a more finished look!
Have a browse through our selection of linen and see which of our fabrics inspire you to use your new skill!
Subscribe