Sewing Glossary: How to Sew a Baby Hem Tutorial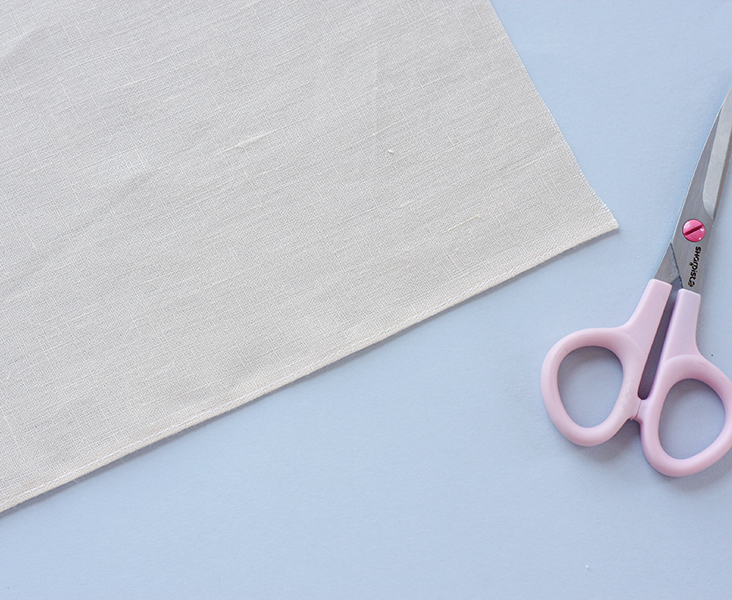 A baby hem, as its name suggests, is just a tiny narrow rolled hem that is only 1/8" or 1/4" wide. The fabric is double turned to enclose the raw edge within a small fold. This technique is used on sheer or lightweight fabrics to create a neat and delicate finish. A baby hem is done on a sewing machine without a rolled hem foot.
Doing a baby hem on a garment is easy if you know the correct steps which we are going to show you in this tutorial.
Materials & Tools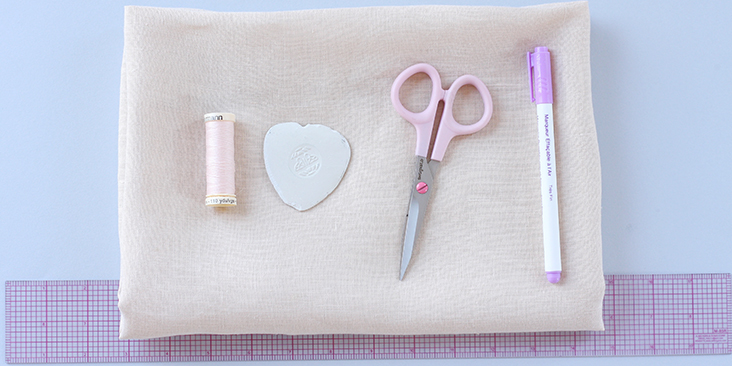 Any lightweight fabric of your choice (we are using IL020 NUDE Softened lightweight linen),
Matching sewing thread (for the purpose of this tutorial we have used a contrasting colour thread), scissors, ruler/measuring tape, fabric marker/chalk, sewing machine
Difficulty
Beginner
Steps
Note: To avoid shrinking and wrinkling, prewash your fabric and tumble dry it until it is still slightly moist, let it dry in room temperature and then iron.
Contrary to the method where you sew your hem with a rolled hem presser foot, for this technique you'll be using your regular presser foot. Set your machine to a small stitch length (number 2 or 3) and let's start!
1. Place your fabric wrong side up and draw a line with a fabric marker or a piece of chalk 1/8″ shorter than you standard seam allowance. For example, for a 1/2″ seam allowance, draw a line 3/8″ (1 cm) from the raw edge.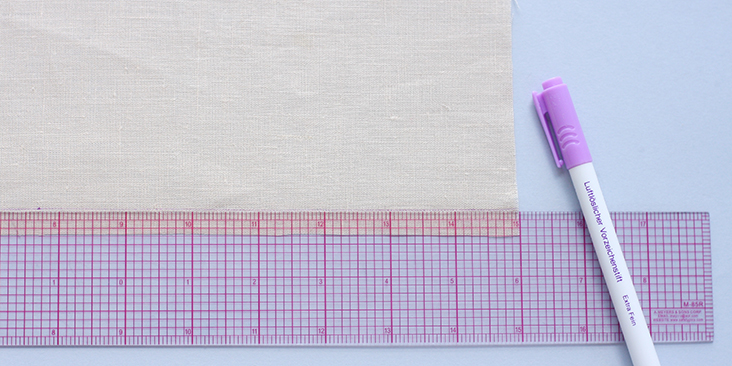 2. Press the seam allowance up along the line.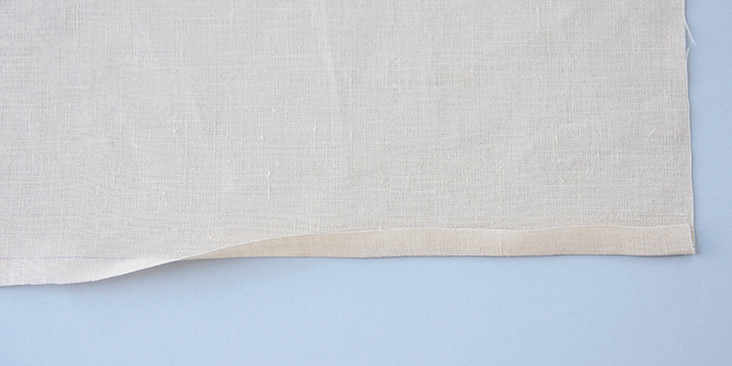 3. Topstitch 1/8″ (3 mm) from the folded edge.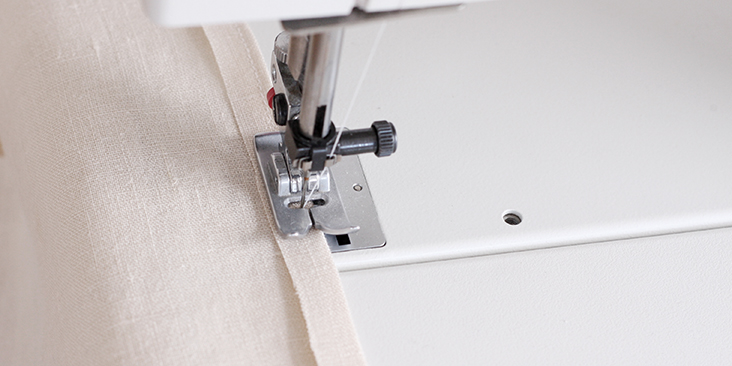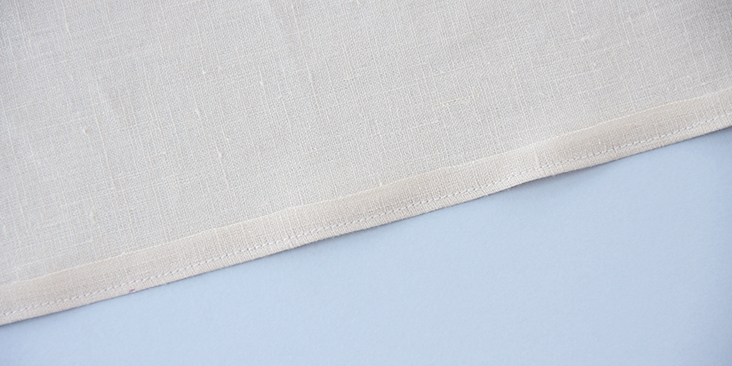 4. Carefully trim the excess seam allowance as close to the stitching line as possible.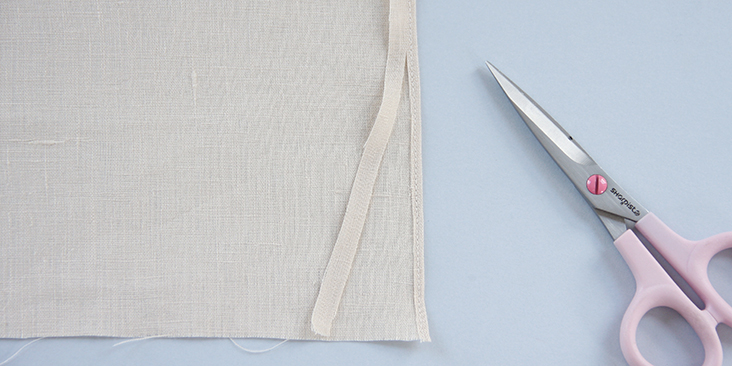 5. Roll the hem up again to the wrong side to create a tiny fold. Press.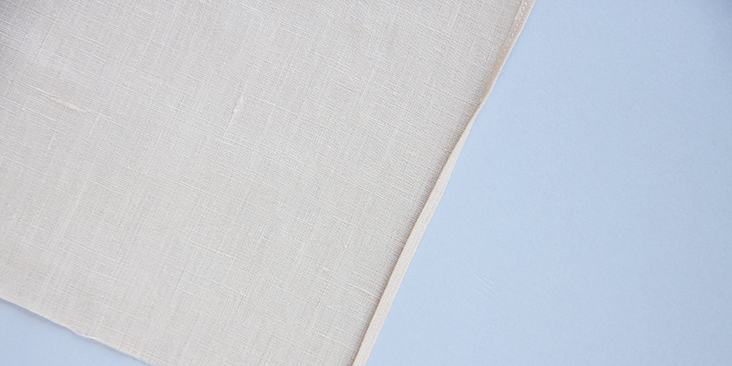 6. Now, with your rolled hem facing you, stitch another straight line directly on top of the first one.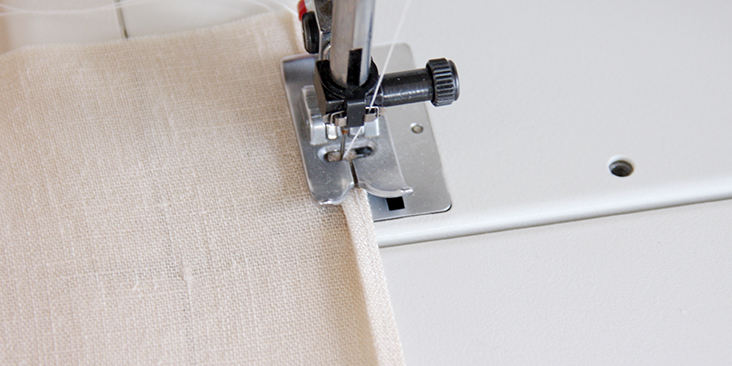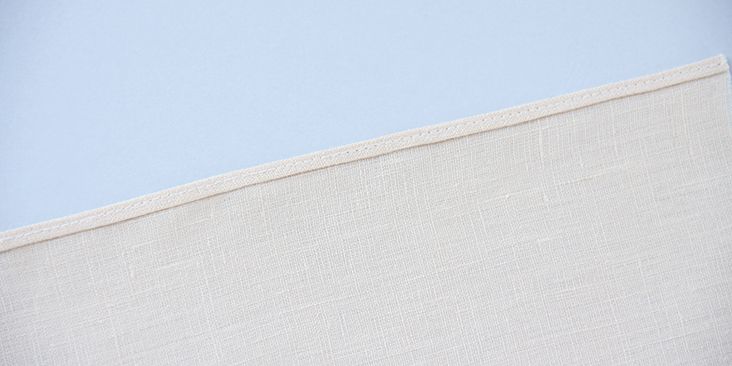 Press the hem and you are all done! Pretty easy for something that small.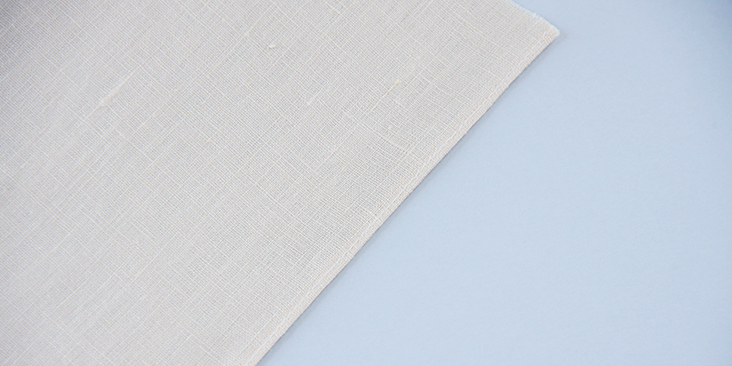 Have a browse through our selection of linen and see which of our fabrics inspire you to use your new skill!
Subscribe